The latest updates from the Malayalam film industry.
Cinematographer-turned-director Sujith Vaassudev's James & Alice, starring Prithviraj and Vedhika, has been scripted by Dr S Janardhanan.
A romantic tale, James is a charcoal artiste while Alice is the 'first colour he discovered.'
James & Alice, produced under the banner of Dharmik Films, will hit the screens on April 29.
Meanwhile, Prithviraj, whose last release Darwinte Parinamam was a disappointment, has started shooting for Jeethu Joseph's Oozham.
***
Alphonse Puthren defends Premam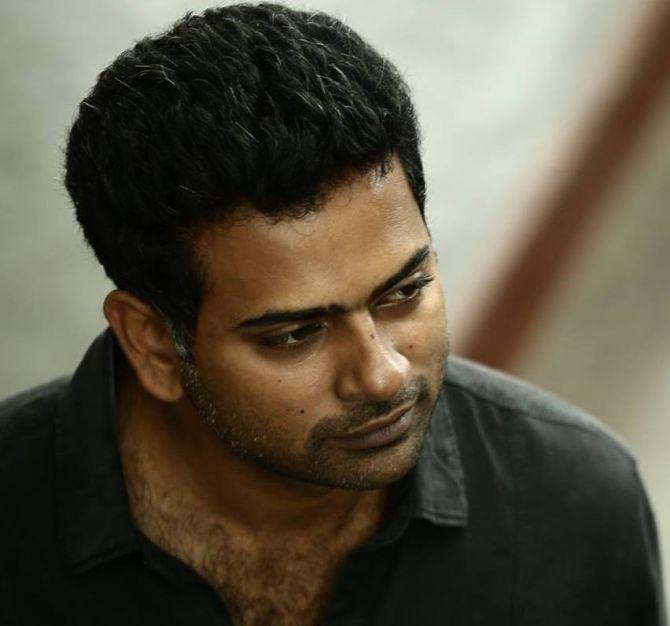 Premam director Alphonse Puthren's detailed reply to Kerala State Film award jury chairman Mohan's comment that the film did not have form and structure, has started off a fresh debate.
Mohan, who is an acclaimed director, had reportedly said in an interview that Premam's first half was made in a haste and had no clarity at all.
'Structure is man-made," Puthren replied, with his Facebook post. 'When I have to tell about a feeling that is 'love'... love is not a feeling alone... it is a creator of feelings. It can help you see magic and miracles and it can make you feel deep black darkness too.
'So I was taking a film in which I was officially comparing a butterfly to love...when you judge a butterfly with man made structures...I couldn't relate to steady shots and logic. Because however you try to watch the butterfly you won't be able to find logic in its movement. So my shots and making might have been logic less. So forgive me for breaking the norms and structure of filmmaking for my small film.'
The young director added, 'I was really sad and was depressed for a month because of your comment about my creation. Please avoid me from awards next time too if this is the criteria.'
***
Manju Warrier unveils the first look of Karinkunnam 6's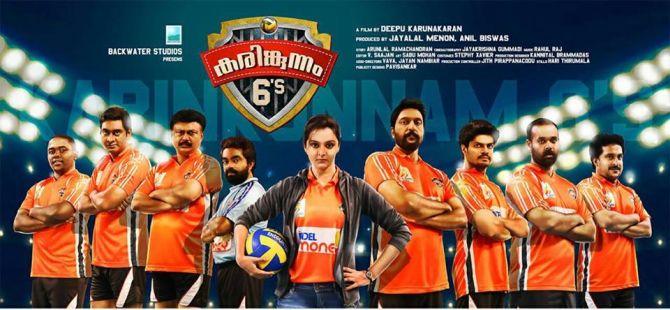 Manju Warrier has unveiled the first look of her forthcoming film, Karinkunnam 6's.
She plays a volleyball coach, training the inmates of a jail, in this Deepu Karunakaran directorial venture.
The cast also includes Anoop Menon, Sudheer Karmana, Babu Antony and Jacob Gregory.
Manju Warrier, who played a cameo in Paavada, was last seen playing a cop in Rajesh Pillai's Vettah.