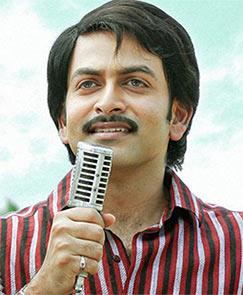 Ennu Ninte Moideen, directed by debutant R S Vimal, has been in the news for all the wrong reasons.
The film, which is currently underway in Shornur, has Prithviraj and Parvathy in the lead.
The story is based on the real life romance between Kanchanamala and Moideen in the 1960s. The two had a torrid affair but it ended on a tragic note when Moideen died in a boat accident. They never tied the knot but Kanchanamala still lives as Moideen's wife.
Kanchanamala has accused the director of tweaking their story.
She has reportedly told the media that several incidents in their lives have not been shown correctly in the film.
She had insisted on seeing the film's script before the shooting started but is alleging now that she was never shown it.