Raja Sen makes his predictions for Hollywood's first awards show of the year.

It's awards season, and like always the Golden Globes -- run by that dubious collection of 'journalists' called the Hollywood Foreign Press Association -- are first out of the gate, at least as far as majorly televised shows go.

Here, I look at the major categories and indulge in a bit of (not entirely optimistic) soothsaying, before the show on January 11.
Have a look at the nominations, and my pick in the category:


Best Motion Picture (Drama)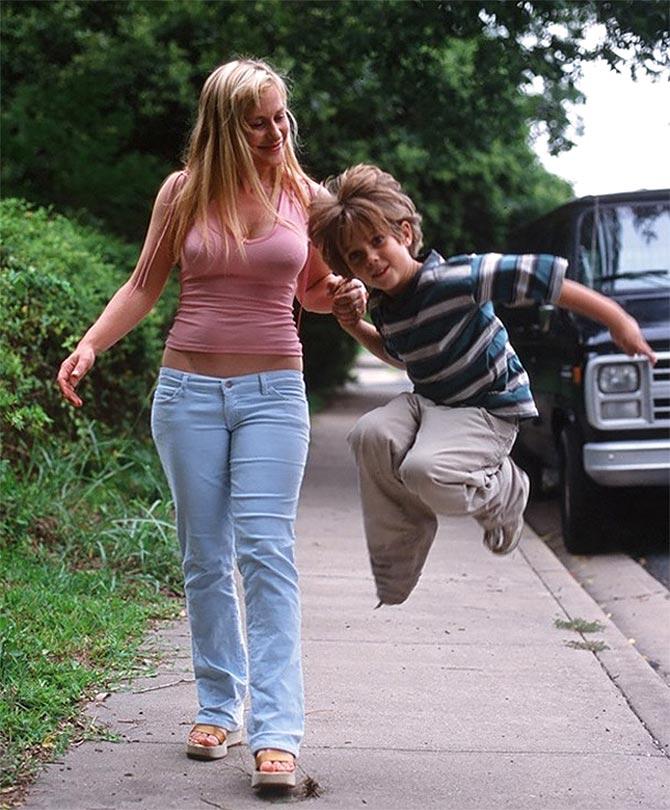 Image: Patricia Arquette and Ellar Coltrane in Boyhood
Boyhood
Foxcatcher
The Imitation Game
Selma
The Theory Of Everything
The smart bet here has to be Boyhood.

With its universal resonance as the story of a young boy growing into a man -- even as his parents grow into more-assured versions of themselves while they grow apart -- this Richard Linklater film is likely to sway the foreign press.

Unless, of course, they're all Cumberb****es.
Best Motion Picture (Comedy/Musical)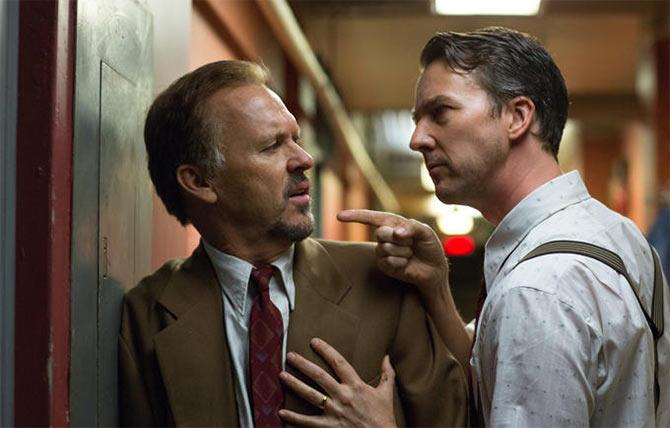 Image: Michael Keaton and Edward Norton in Birdman
Birdman
The Grand Budapest Hotel
Into The Woods
Pride
St. Vincent
Wes Anderson is a very stylised filmmaker and his meticulously confectionary style hits its zenith in The Grand Budapest Hotel, a gorgeously constructed film which deals with the outbreak of World War II with light but perfect pathos.

It's magical, but compared to Alejandro Gonzales Inarritu's Birdman, it's like well-meaning crayon scribbles. This is the year Birdman should win everything in sight.

It won't for this isn't a just -- or clever -- world, but this one better go to Birdman.
Best Actress (Drama)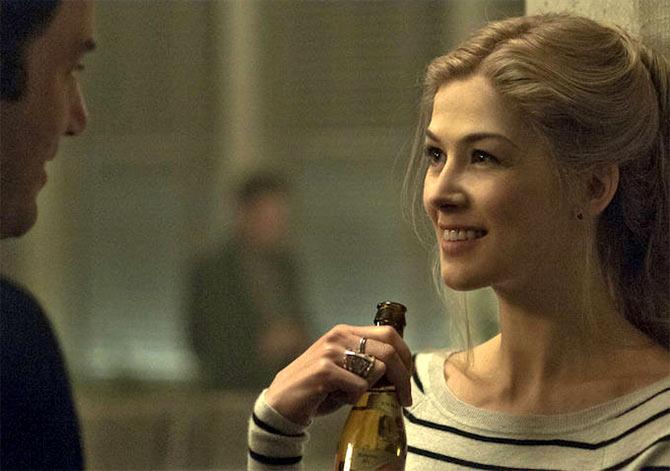 Image: Rosamund Pike in Gone Girl
Jennifer Aniston (Cake)
Felicity Jones (The Theory Of Everything)
Julianne Moore (Still Alice)
Rosamund Pike (Gone Girl)
Reese Witherspoon (Wild)
Aniston's been lauded for Cake just as Witherspoon's won her share of acclaim for Wild, but neither film has found appreciation outside of the lead performers.

Pike, for her steely and cold performance in Gone Girl -- one of the few films in this category everyone has seen -- is the one most likely to win.
Best Actress (Comedy)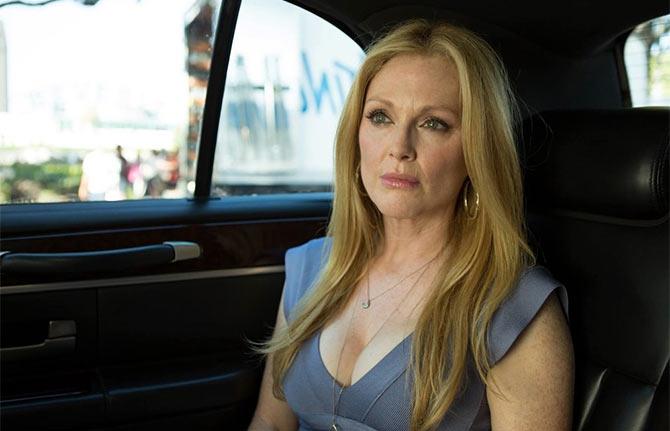 Image: Julianne Moore in Maps To The Stars
Amy Adams (Big Eyes)
Emily Blunt (Into The Woods)
Helen Mirren (The Hundred-Foot Journey)
Julianne Moore (Maps To The Stars)
Quvenzhané Wallis (Annie)
This category seems to be made up of interesting actresses in middling films. Now that Tim Burton's Big Eyes has opened to insipid reviews, the smart money may as well be on Julianne Moore -- if only for managing the feat of two Best Actress nominations in the same night.
Best Actor (Drama)


Image: Benedict Cumberbatch in The Imitation Game
Steve Carell (Foxcatcher)
Benedict Cumberbatch (The Imitation Game)
Jake Gyllenhaal (Nightcrawler)
David Oyelowo (Selma)
Eddie Redmayne (The Theory Of Everything)
This one's going to be down to Steve Carell and Benedict Cumberbatch.
And because the Hollywood Foreign Press Association isn't quite as obsessed with American history (and because it has frequently supported staunchly British productions), they'll give it to Cumberbatch for his performance as Alan Turing -- even if they might call him Sherlock while handing him the trophy.
Best Actor (Comedy)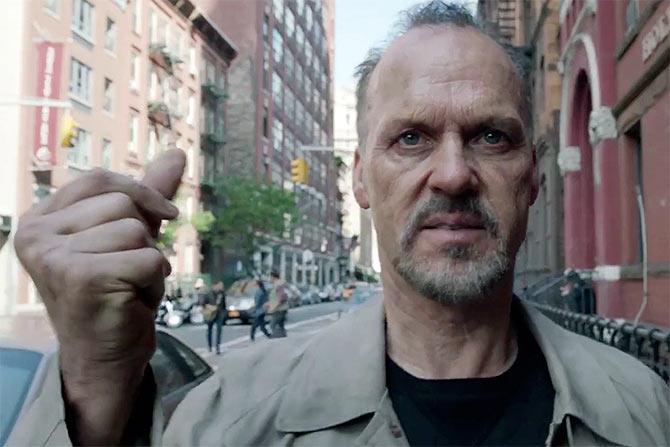 Image: Michael Keaton in Birdman
Ralph Fiennes (The Grand Budapest Hotel)
Michael Keaton (Birdman)
Bill Murray (St Vincent)
Joaquin Phoenix (Inherent Vice)
Christoph Waltz (Big Eyes)
Fiennes is excellent in The Grand Budapest Hotel, sharp and whimsical and eccentric and so stunningly lucid, but that is, unfairly enough, not the kind of performance juries appreciate.

Even if Fiennes' show would have been award-bait, nothing should get in the way of Keaton's turn to shine, having poured his soul out so evocatively in Birdman.
Batman beats Voldemort.
Best Supporting Actress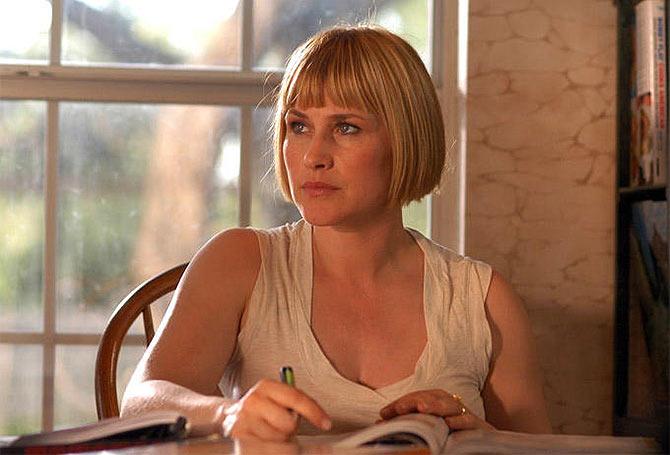 Image: Patricia Arquette in Boyhood
Patricia Arquette (Boyhood)
Jessica Chastain (A Most Violent Year)
Keira Knightley (The Imitation Game)
Emma Stone (Birdman)
Meryl Streep (Into The Woods)
In terms of sheer performance, Emma Stone is sensational in Birdman, achingly real, wonderfully vibrant, casually knocking monologues out of the park.

But Stone -- and her haunting eyes -- will probably be upstaged here by Patricia Arquette, who gives the performance of a lifetime in Linklater's opus, aging before our eyes and letting us see her will to live slowly erode.
Best Supporting Actor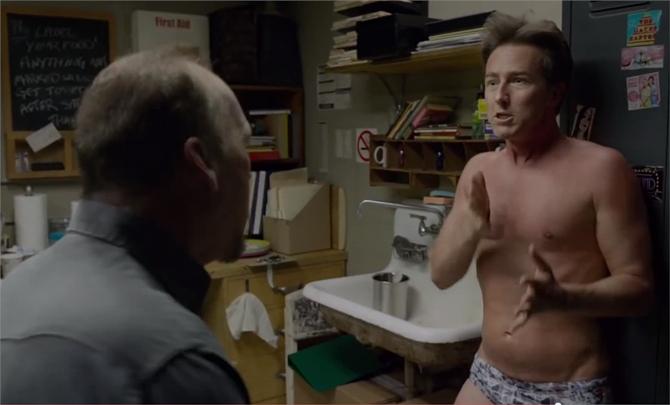 Image: Edward Norton in Birdman
Robert Duvall (The Judge)
Ethan Hawke (Boyhood)
Edward Norton (Birdman)
Mark Ruffalo (Foxcatcher)
JK Simmons (Whiplash)
Similarly, Ethan Hawke would have been a clear frontrunner because of the canvas that Boyhood allows him. But this is a much more hotly contested category, with Mark Ruffalo and JK Simmons showing up with some stellar work.

That said, this is an award that should have Edward Norton's name carved on the trophy, because his role as an egotistical method actor is one for the books -- when Birdman begins, it has eyes and heart, but Norton's the first to get its wings flapping.
Best Director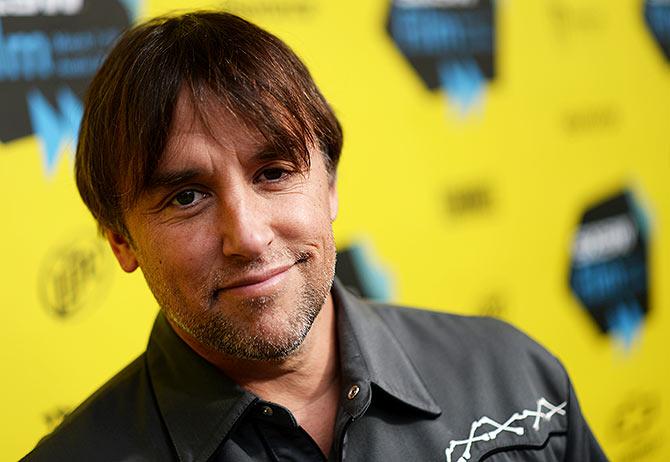 Image: Richard Linklater. Photograph: Michael Buckner/Getty Images for SXSW
Wes Anderson (The Grand Budapest Hotel)
Ava Duvernay (Selma)
David Fincher (Gone Girl)
Alejandro Gonzalez Inarritu (Birdman)
Richard Linklater (Boyhood)
Linklater. Without question.

The Best Director category is one that likes showiness, and while Boyhood is an understated masterpiece, the very act of spending 12 years making a film is the kind of story a feeble jury can really get behind.

Boyhood is a truly special, truly rare cinematic event, and Linklater's pulled off something no feature filmmaker ever dreamed of.