Deepika apparently asks for a pay cheque on par with the film's leading man.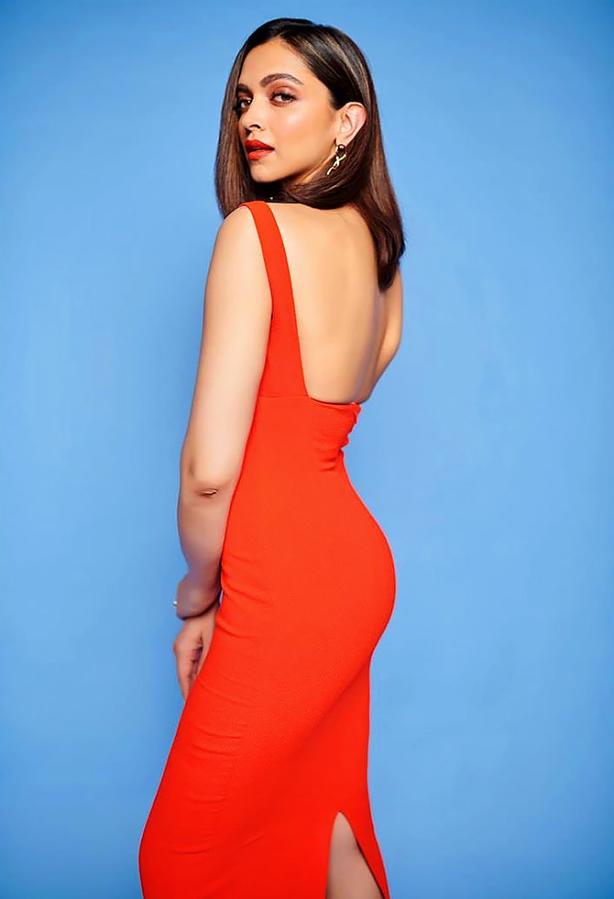 It was not easy getting Deepika Padukone on board for the new Prabhas movie, to be produced by Priyanka Dutta.
So they made Deepika an offer she couldn't resist.
Deepika apparently asks for remuneration on par with the film's leading. She feels she has earned herself a place of gender equality in her profession, a source informs Subhash K Jha.
Though she couldn't be given a fee to equal Prabhas (he is being paid close to gulp! Rs 50 crore/Rs 500 million), Deepika is reportedly paid close to Rs 20 crore which makes her the highest paid actress in the history of Indian cinema.
Interestingly, the role of the female lead in the Prabhas starrer was not "all that substantial", but now, it is being modified according to Deepika's star status and remuneration.
***
Who will play Katrina's hero?
The problem with films starring female heroes in Bollywood is that A-list heroes refuse to be a part of them. Unless they are as sporting as Salman Khan who did Revathi's Phir Milenge in 2004 although Shilpa Shetty played the central role because he believed in the subject, as well as for the sake of his pal, Ms Shetty.
Would Salman do the same for his pal Katrina Kaif in the superhero film that she is doing with Ali Abbas Zafar?
It seems unlikely, as things are not quite what they used to between Bhai and his Sultan director.
Even Katrona's superstar pals Akshay Kumar or Hrithik Roshan may not step in to play her male lead when she does all the action.
It would be a pity if Katrina has to work with a B-lister as her hero just because the A-listers are not man enough to play a supporting part in a film about a female superhero.
There is this incident of a Khan superstar who said no to a female-centric film with the heroine's name as the title because, as he reasoned with the director, 'What would I do in a film named after the heroine?'
***
Revealed: What RRR is all about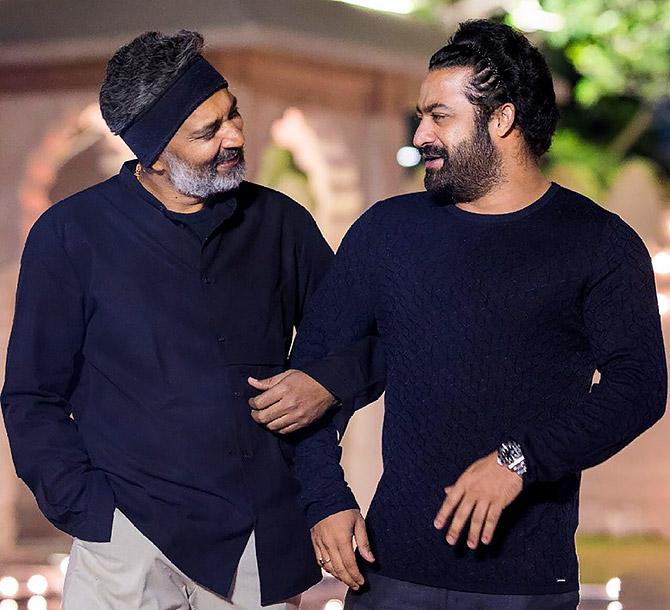 In S S Rajamouli's RRR, historical fact has been fused with fantasy fiction.
Revealing this, the film's writer K Vijayendra Prasad says, "It is a fact that the two freedom fighters -- Alluri Sitarama Raju and Komaram Bheem, who fought against the British Raj and the Nizam of Hyderabad respectively -- existed in history. But as far as we know, they never met, never fought together against the British."
From this point, Vijayendra's imagination took off.
"What if the two heroes met and fought together against the common enemy?" he asks.
Vijayendra -- who wrote his son Rajamouli's Baahubali movies as well as Bajrangi Bhaijaan will, of course, post a disclaimer about the liberties taken by the plot.
"But I know I will still be judged harshly."
Meanwhile, his J Jayalalitaa biopic --Thaliavi -- has shaped up well.
"About thirty percent of the shooting remains," he says, "But I saw the rushes and it's shaped up beautifully. Kangana Ranaut is fabulous as Jayalalithaa.
***
Farhan gives Aadar a comeback
Kareena Kapoor Khan and Ranbir Kapoor's first cousin Aadar Jain -- their paternal aunt Rima Jain's son -- who made an impressive but unsuccessful debut in Yash Raj Film's Qaid Band in 2017, is all set for a comeback.
Raj Kapoor's grandson is now shooting Hello Charlie, a goofy Chaplinesque movie produced by Farhan Akhtar and Ritesh Sidhwani.
Farhan saw bits of Qaidi Band and decided Aadar has what it takes.
Confirming this, Aadar tells Subhash, "We are back to shooting the film."
Directed by Pankaj Saraswat, the film is being shot under strict precautionary rules.
The actors are fully sanitised before facing the camera and there is no physical contact between the actors even on camera.