Television anchor and actress Mini Mathur, husband Director Kabir Khan (whose film '83 on India's first cricket World Cup win releases on April 10) and their children Sarah and Vivaan are currently holidaying in the Maldives.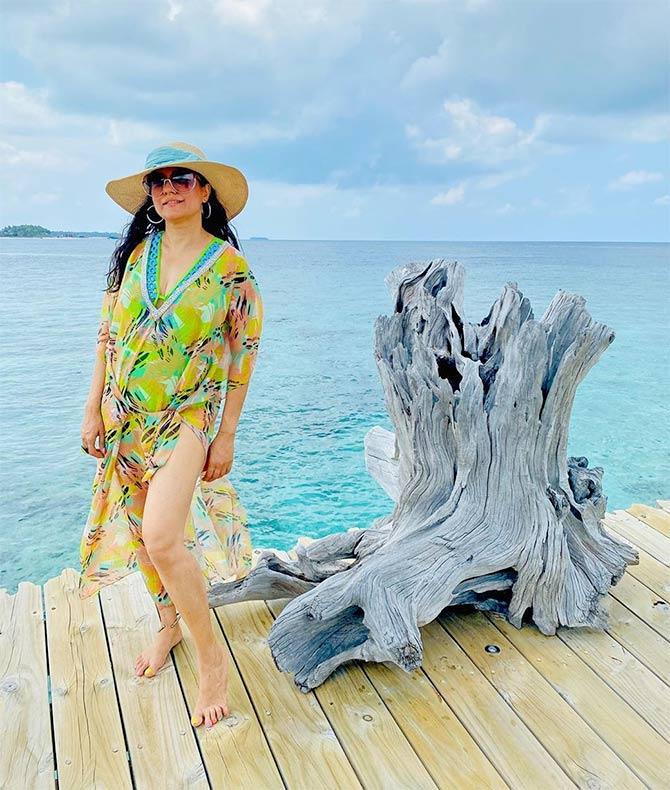 Mini posted this pic and wrote: 'At least once a year... the fam comes back to Maldives to clock in dives... and R&R ! The vast blue ocean never fails to take the edge of city life and lend its perspective on how small our problems really are in the scheme of the planet. This year we chose Soneva Fushi... it's one of the most eco friendly, sustainable islands of the Maldives and the fam is too excited to be in any insta photos.. just make do with my picture till then:)))'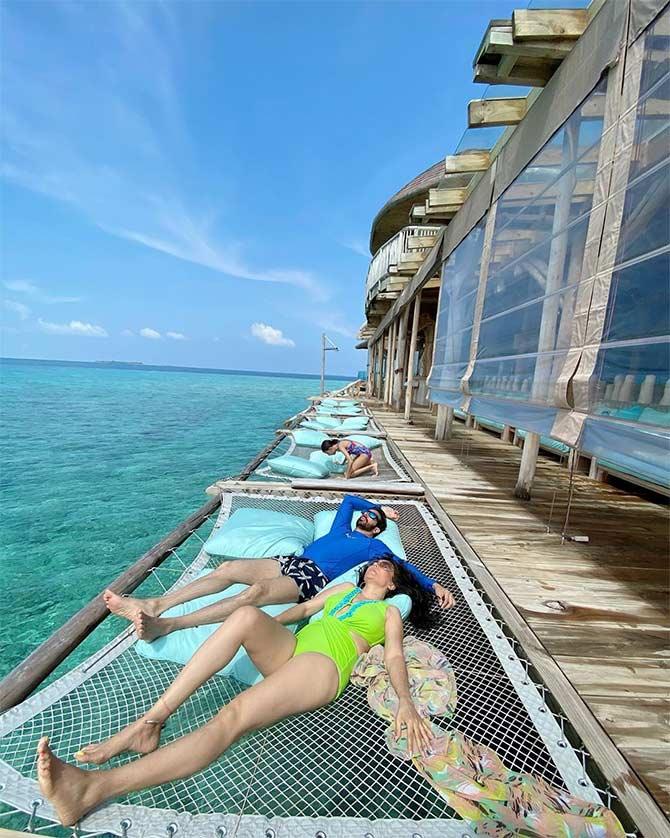 'Nap time goes glam for @kabirkhankk & moi. Meanwhile @sairahkabir seems to be counting the fish in the sea. Trust kids to spoil the perfect insta pics PS: #nofilter though I should have photoshopped my legs thinner but I didn't ... BAH'.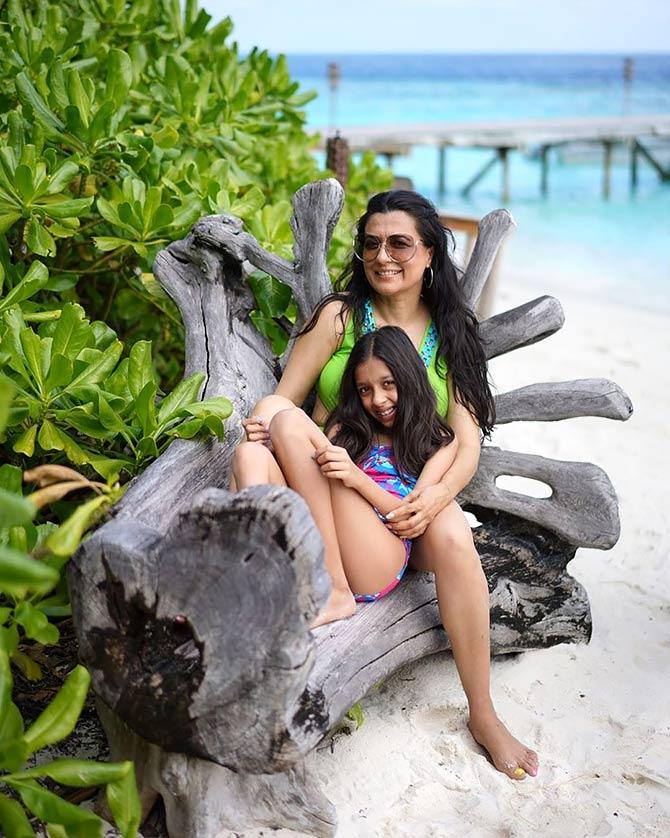 'Catching up on all the happenings in Sairah's life.... and Oh.. If you're planning to get here with kids please be warned that Soneva fushi has a 24 hour gelataria that serves FREE home made ice cream & organic chocolate to kids!! Errr... and adults'.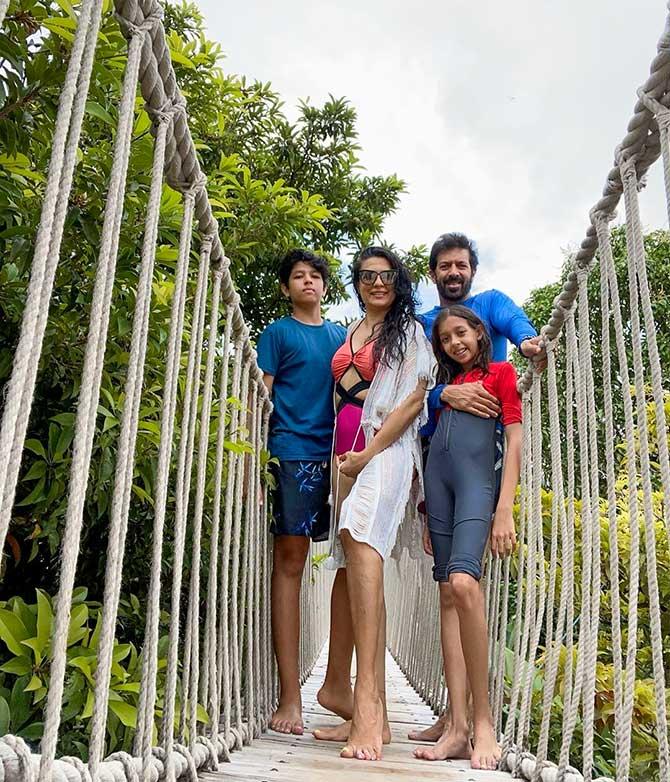 Finally, Mini got a family picture: 'Aaah finally got all four weirdos in one frame! The true test of a good vacation is when no one has time to be in a photo. Off to swim with the turtles'.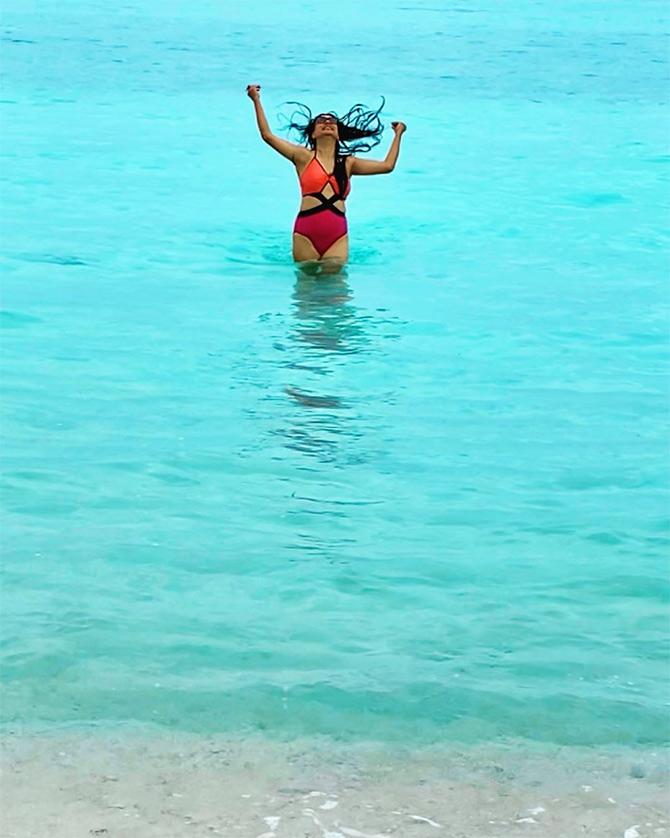 'While the rest of you go to watch the U2 concert today .. I'm just gonna stay with 'Bullet the blue sky' in my head here !'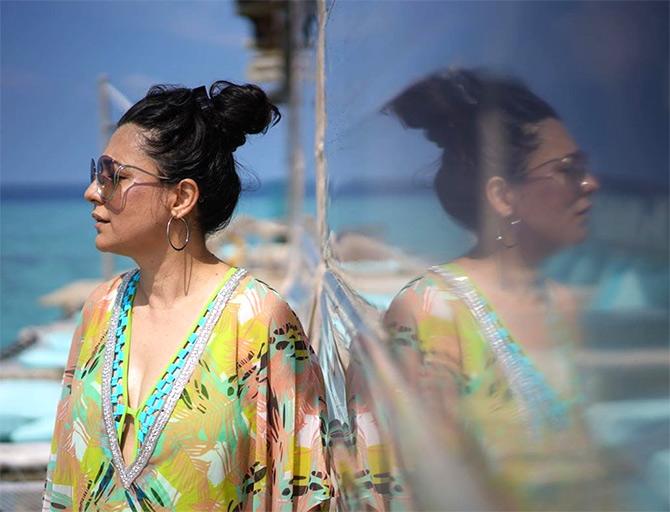 Mini gets philosiphical: 'Who am I? Am I defined by my birth, my state, my caste, my Aadhar card & my religion OR am I defined by the life lessons I have learnt, the journeys I have taken, the life I have built, the books I have read, the cultures I've had the privilege of sharing, the friendships I've earned, the relationships I have chosen, the beliefs I've come to own and the peace & tolerance I want in my heart and my country? There's always two people in you. The one that was birthed.. and the one YOU made. Which one are you?'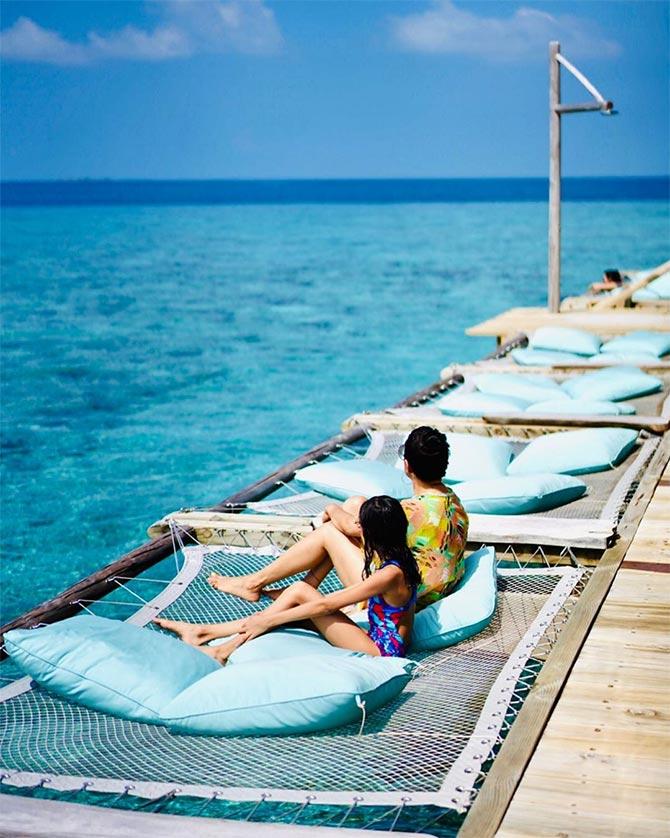 Kabir adds his punch line: 'Feeling blue is not always bad'.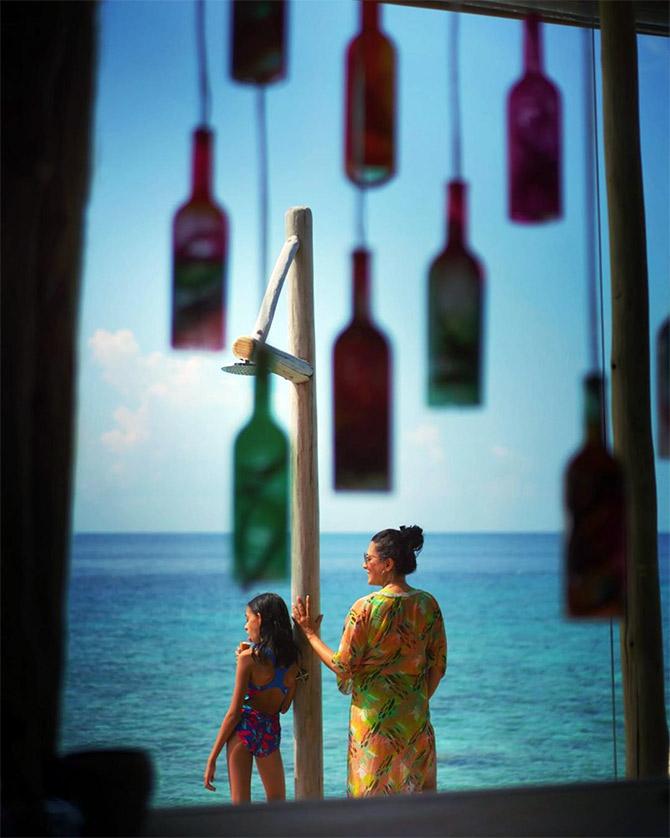 Here is another one from him: 'Message in a bottle...'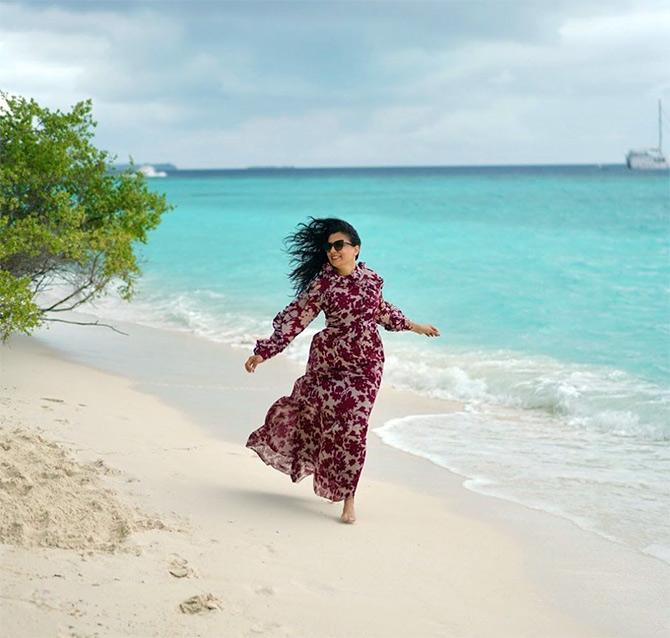 'What is freedom? Is it something sanctioned to us by the authorities? Or is it something you feel from within.. when your soul soars free, when your voice has no shackles, when your thoughts are unencumbered by its politics, when you can believe in whichever god and it's fine, when you can walk out of home and not worry about your safety, when it's okay to differ from the herd, when you can have an opinion and not be talked down to by louder voices.. where your mind is without fear and your head is held high?'
Photographs: Kind courtesy Mini Mathur/Instagram, Kabir Khan/Instagram