Like other Bollywood actors, Vivek Oberoi took a trip to the Maldives with wife Priyanka and children Vivaan and Ameyaa.
The family packed in a lot of fun activities, besides making pretty pictures on the beach.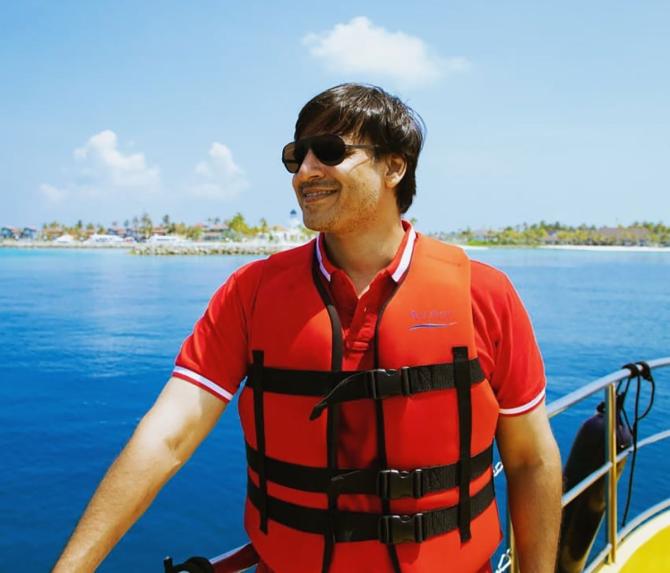 Vivek goes boating.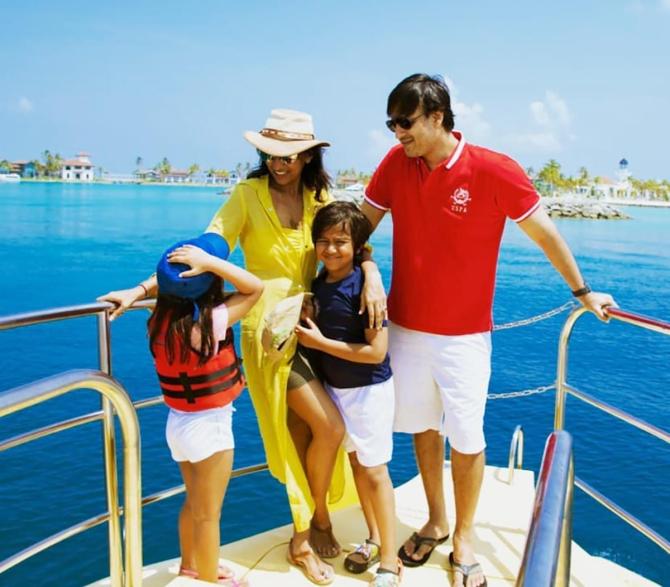 Priyanka, Vivaan and Ameyaa enjoy their ride.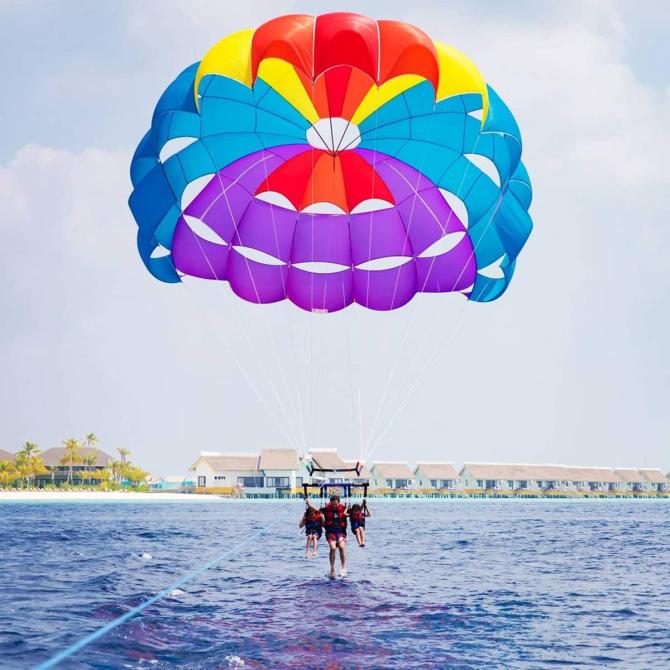 It's paragliding time!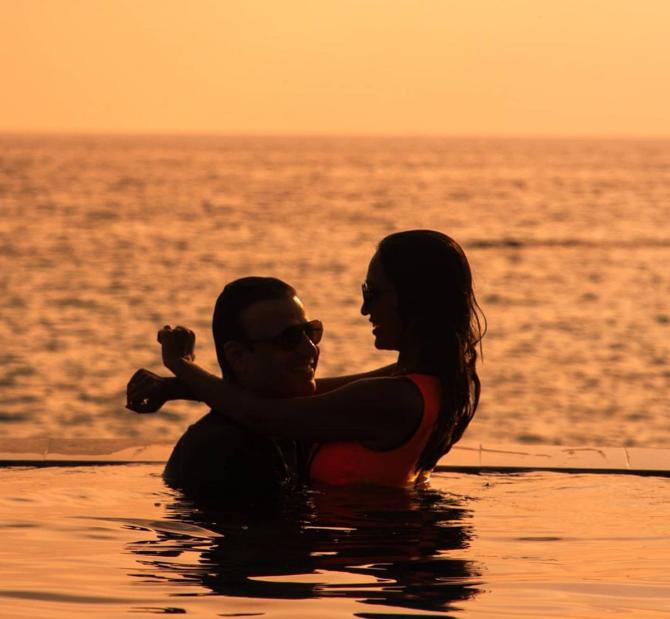 Vivek catches on some romantic time with Priyanka.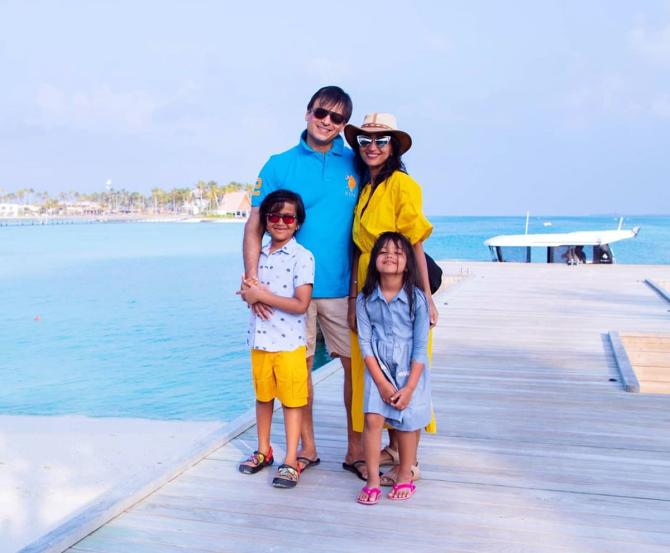 Where are the Oberois headed next?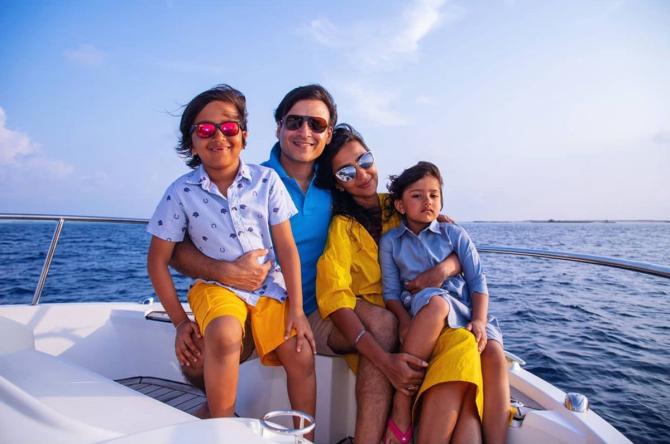 Another boat ride!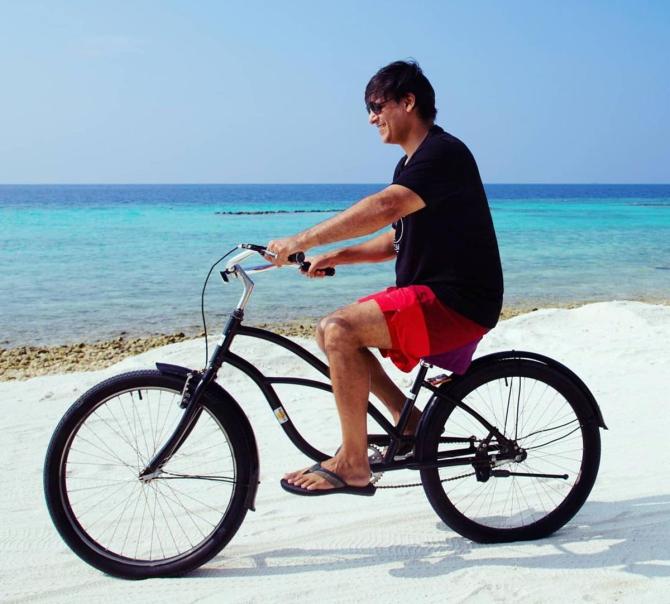 Vivek goes cycling on the beach.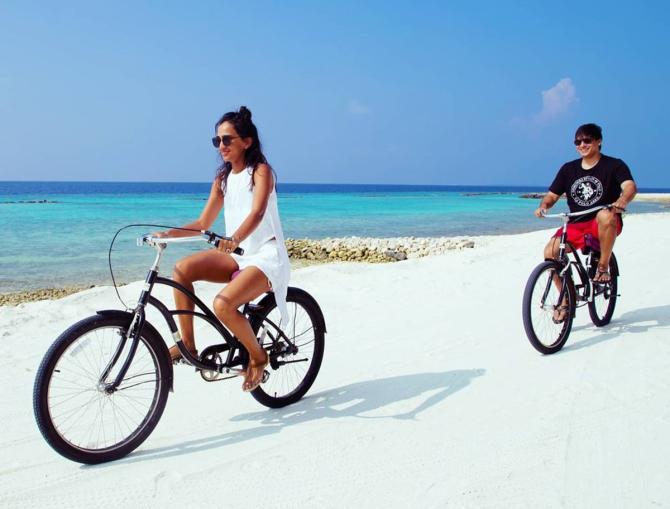 Priyanka takes the lead.
Photograph: Kind courtesy Vivek Oberoi/Instagram