These ladies missed the fashion bus, on quite a few occasions this year.
Enjoyed our pick of the fabulous dressers of 2014? Now, it's time to take a look at the fashion offenders of the year.
Whatever may be the cause -- poor tailoring, cringe-worthy designs, awful accessories or, worse, monotonous, these 10 actresses fared abysmally on the red carpet.
Take a look:
Lisa Haydon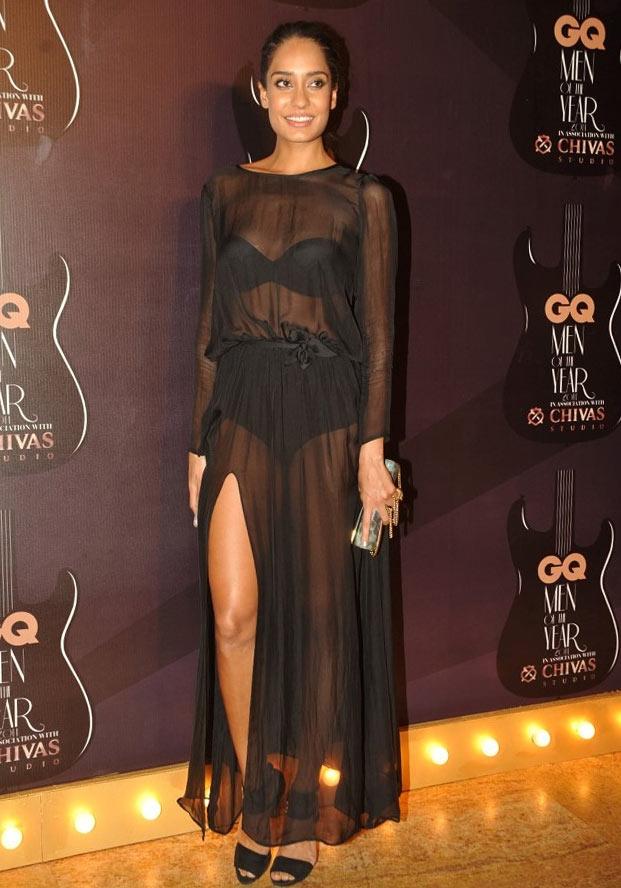 In a look that's more Lady Gaga than Lisa Haydon, the Queen hottie -- who is usually so well turned out -- leaves little for the imagination.
Ankita Shorey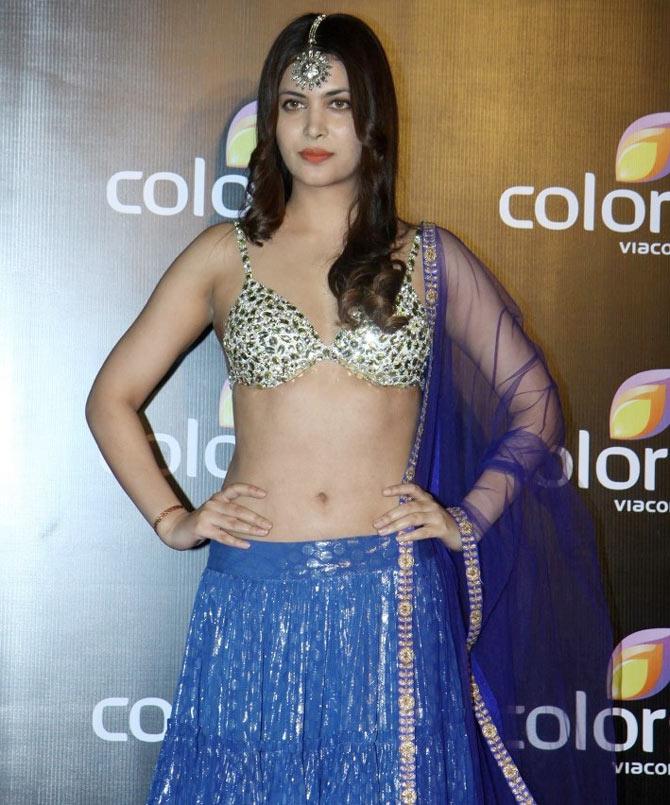 Everything about the former Femina Miss India's attention-seeking appearance screams T-A-C-K-Y.
Gauahar Khan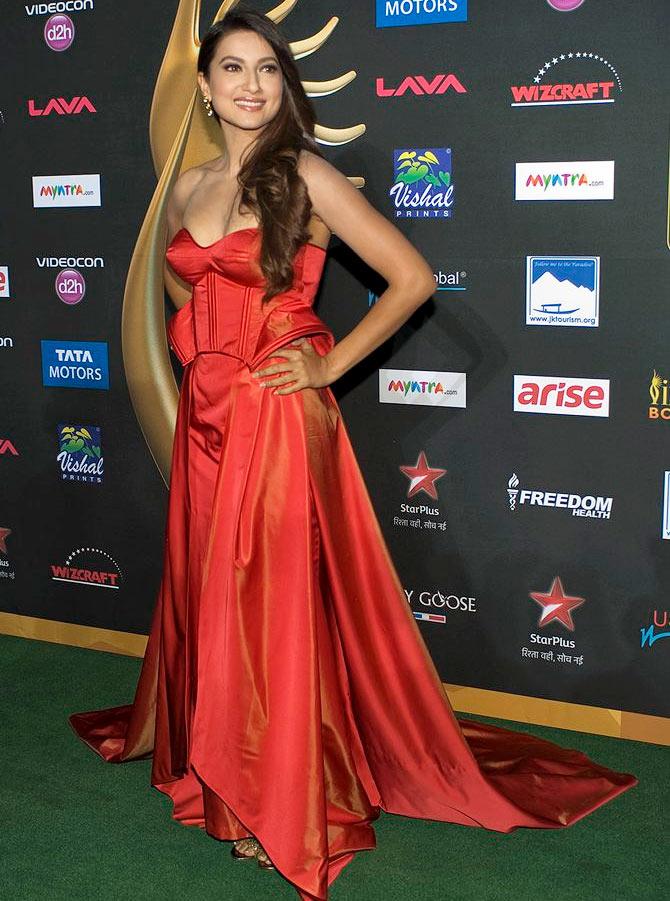 Such a shame to see a pretty gal in an ill-fitting monstrosity like this one.
Rani Mukerji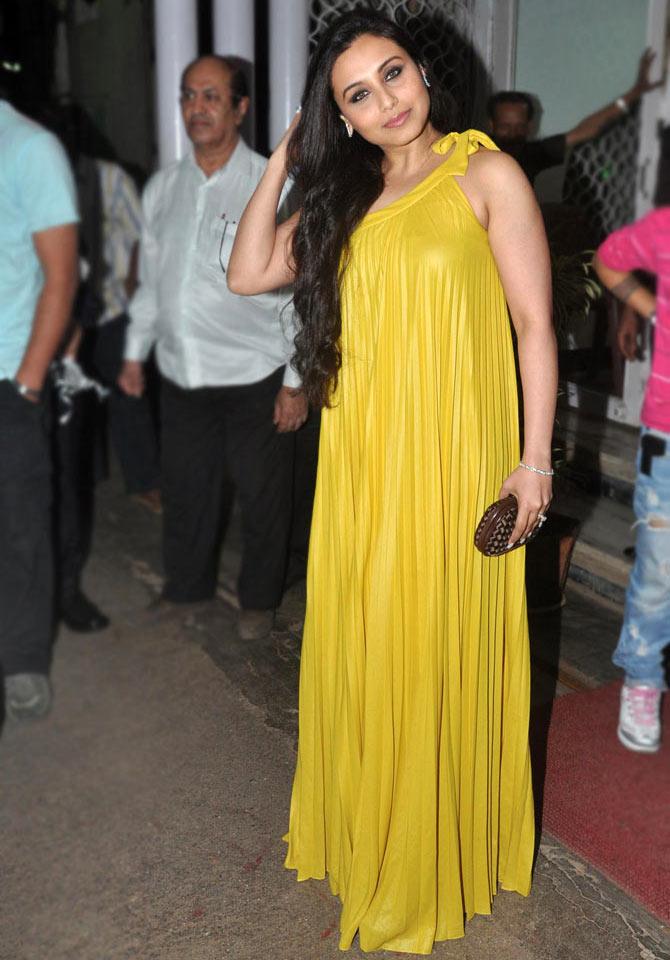 Neither a great designer nor silhouette-friendly, not one thing works about Rani Mukerji's idea of, we're guessing, we are all in a yellow submarine?
Sonal Chauhan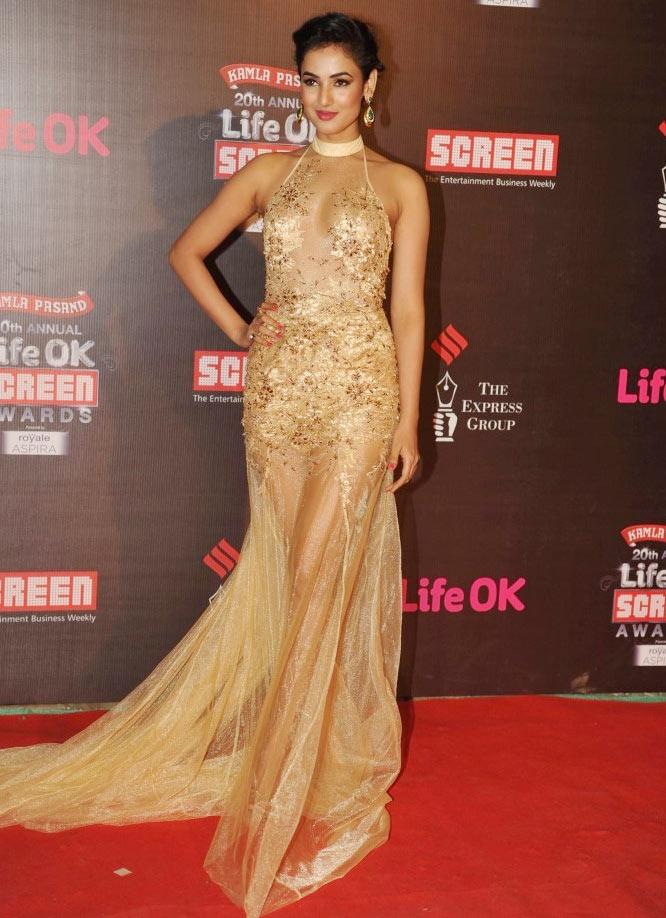 It looks as though Jannat actress Sonal was in the middle of filming an item number, rushed straight to the red carpet and forgot all about changing her costume.
Swara Bhaskar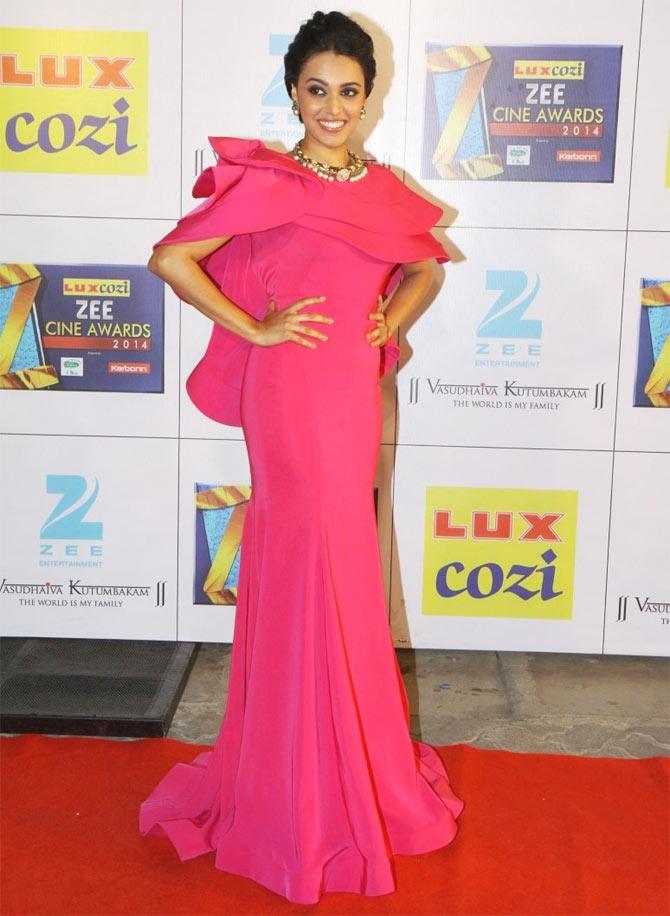 Why would the lovely Swara Bhaskar wear such a supremely bizarre gown, we wonder.
Parineeti Chopra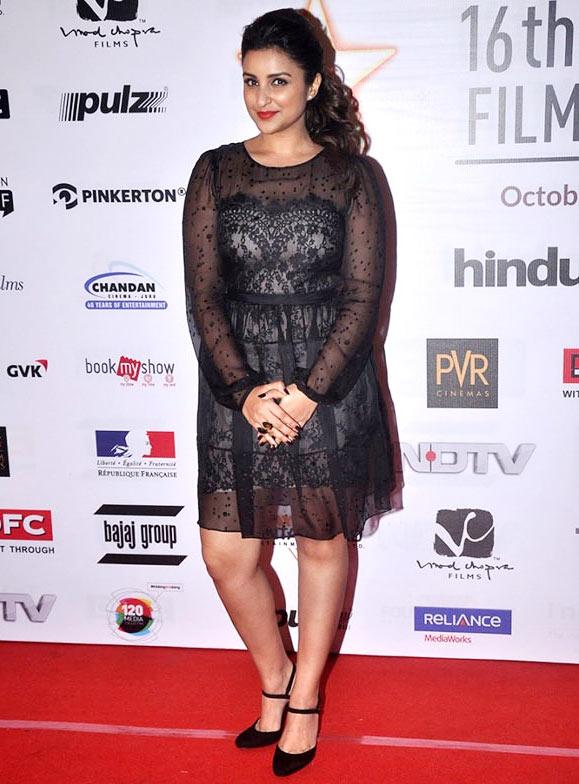 All of Parineeti Chopra's best efforts to appear fashion forward are instantly erased the minute she steps out in this drab, disastrous LBD.
Prachi Desai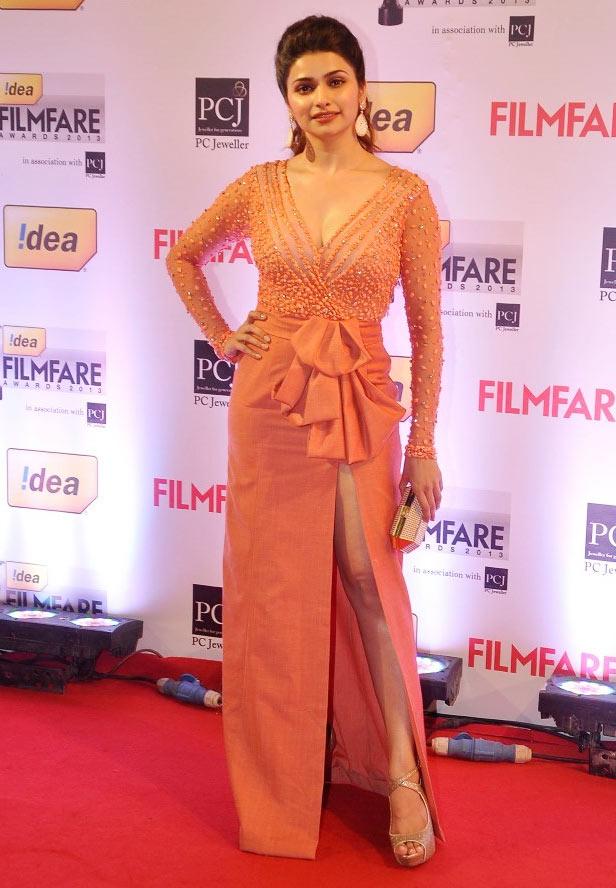 Between that uncomfortably deep slit, a bow in denial and a shade that's washing up its wearer, it's hard to single out one miserable facet of Prachi Desai's flat ensemble.
Vidya Balan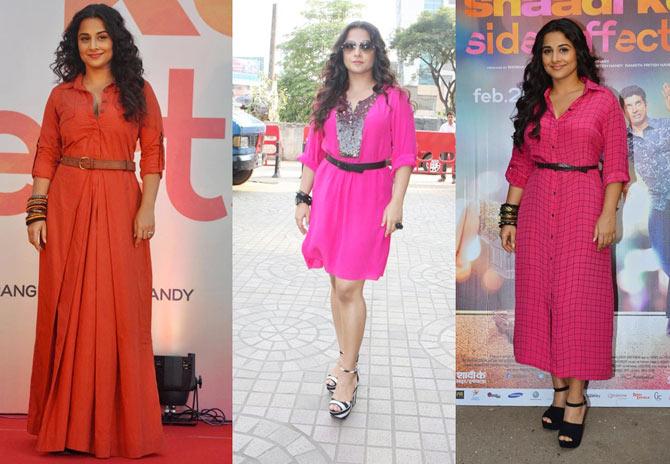 Out of the frying pan, into the fire. Just when one thought Vidya Balan had snapped out of her woven sari phase, she gets into a belted shirtdress rut. And in fashion, boredom is a bigger crime than bad clothes.
Alia Bhatt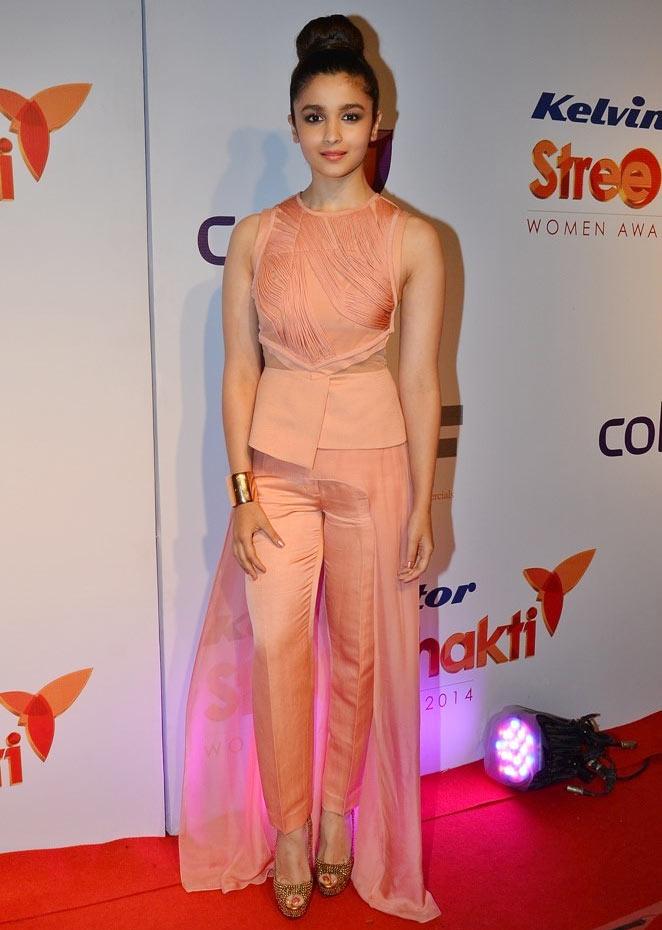 Why would a gorgeous 21-year-old with access to all the trendy boutiques on this planet opt for clothes that age her?