She was quite the charmer too.

The Shaukeens actress Lisa Haydon dropped by Rediff offices recently to connect with her fans online.

In the course of an hour, the actress fielded questions from her fans as well as managed to give a fun interview to us.

Here's a look at the hottie doing her thing!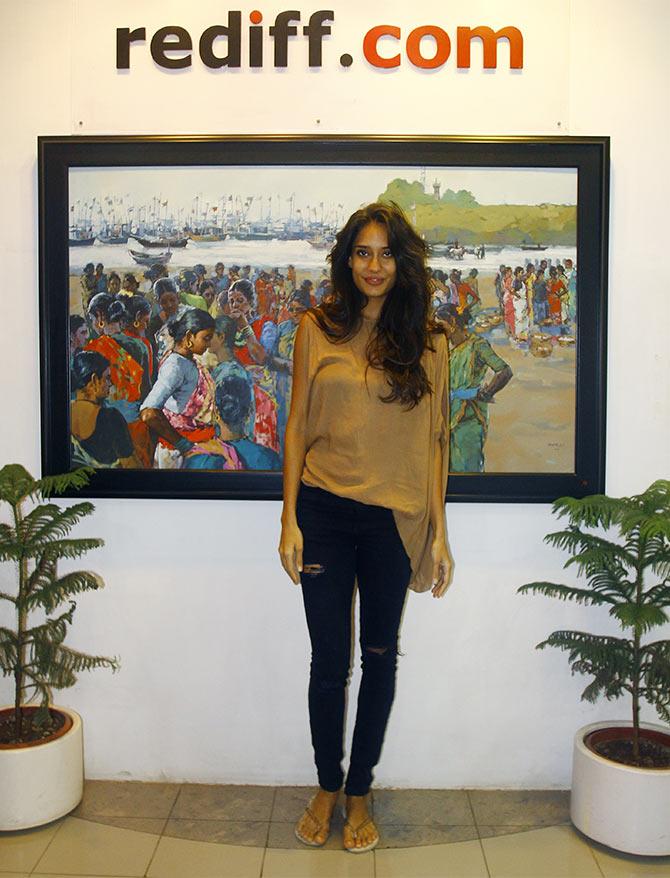 Dressed in a cutout slouchy top and ripped denims, the actress arrives.


She fielded the questions like a good sport.
Even to slightly incredulous sounding, 'How much water drinking in a day?' (Three litres is the answer, in case you were wondering).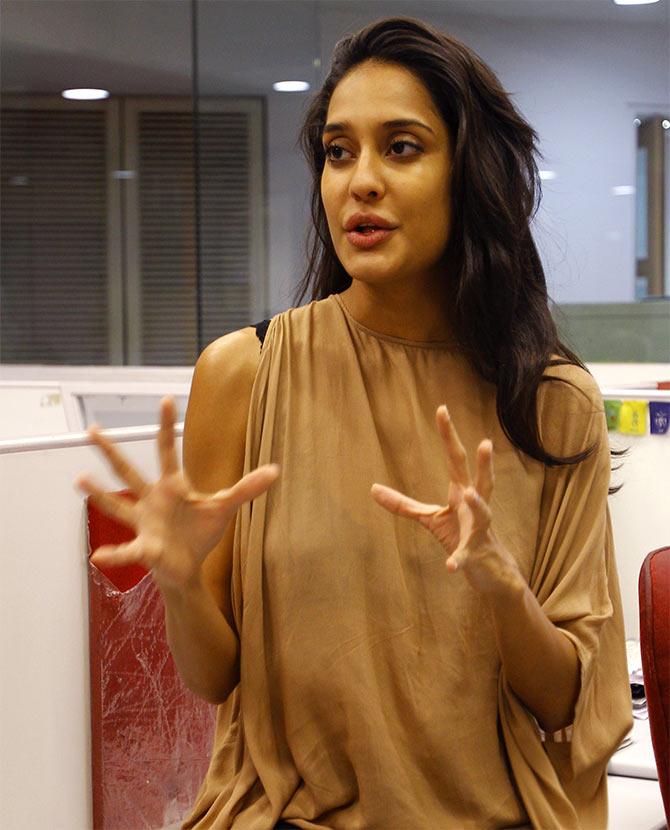 She spoke fondly of her three senior costars -- Anupam Kher, Annu Kapoor, and Piyush Mishra -- and star producer Akshay Kumar.
"Anupam Kher is shaukeen for people. He understands people very well and makes a great friend. Piyush Mishra is very quiet but soulful... there are only a few people in life you can comfortably enjoy silence with, he is one of them. Annu Kapoor has knowledge about any subject under the sun. Akshay is a very expansive and disciplined person. All are shaukeen in some way," she wrote.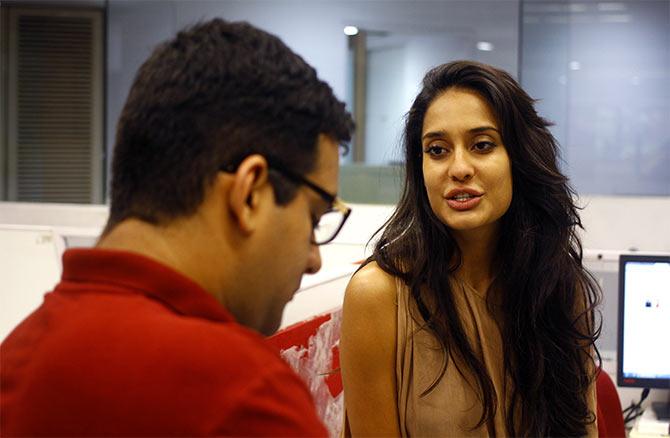 Readers had some questions about her radiant skin.

She happily obliged by sharing her skincare routine: 'I use my organic skin care line Naked by Lisa Haydon. Available on fabbag.com. Basic beauty that really works," she revealed.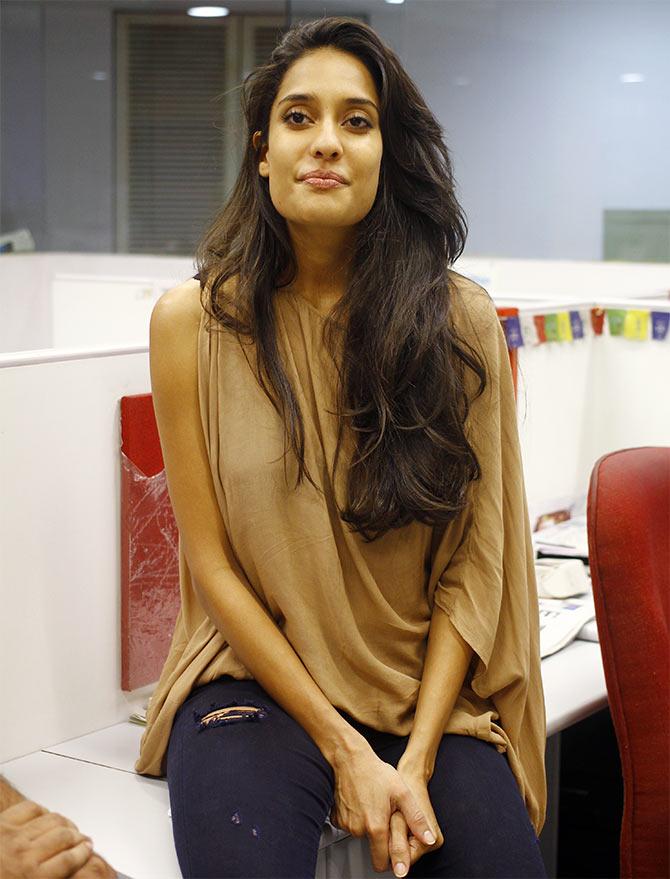 Take a moment, step back, and admire the natural beauty that is Lisa Haydon.

Who can do slouchy brown top, ripped denims and tousled hair better than this stunner?

Photographs: Hitesh Harisinghani/Rediff.com