Parineeti Chopra, who has two films lined up for release and a biopic in the making, celebrates her 32nd birthday on October 22.
Right time then, for Namrata Thakker to take a peek into her amazing starry life, through her Instagram feed.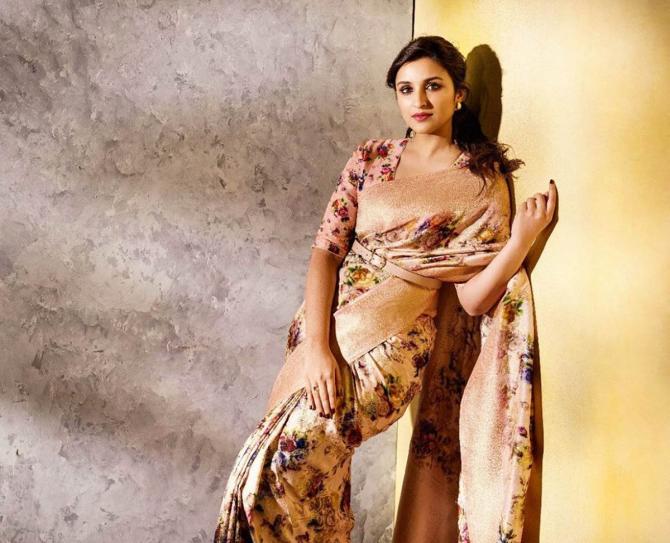 Did you know that Parineeti wore a sari for the first time at a Diwali party hosted by Amitabh Bachchan?
'I always had a mental block that saris were only for moms or brides. I was wrong!' Parineeti writes.
Good thing then, saris certainly suit her!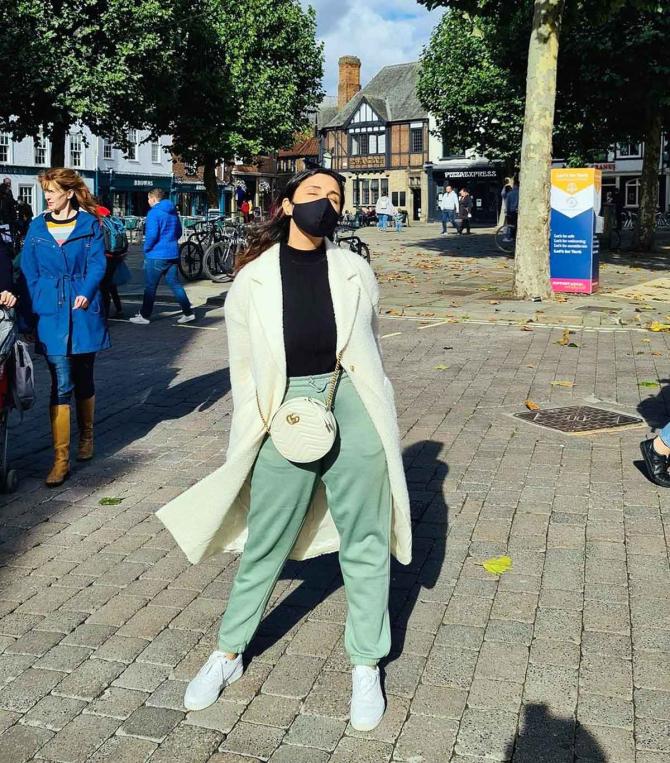 Enjoying the London weather, but not without her mask.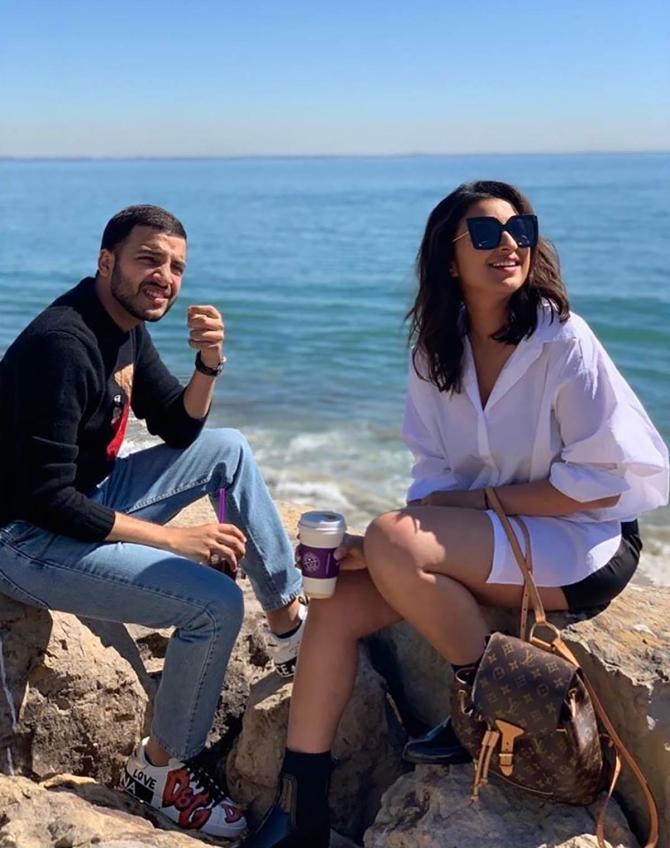 Parineeti explores the beautiful locales of Los Angeles along with her younger brother, Shivang.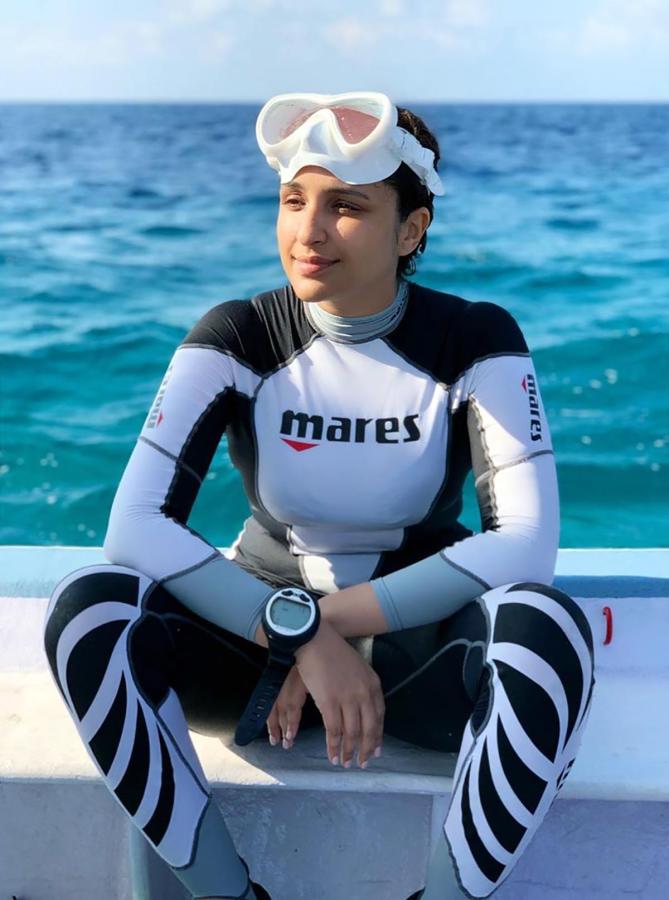 Sharing this picture, Ms Chopra says, 'You want me at my calmest? Meet me after a dive.'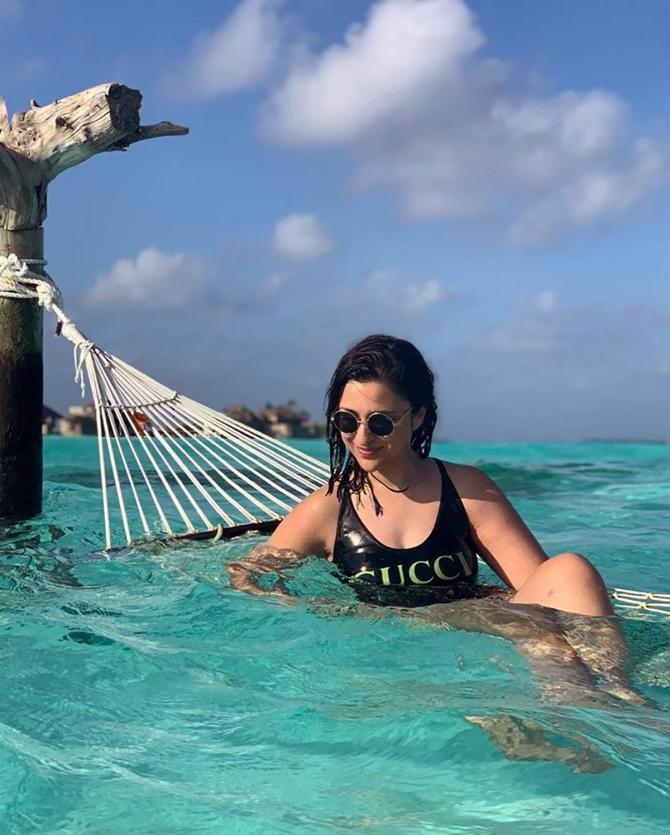 Chilling in a hammock in the middle of the ocean is what you call living live to the fullest.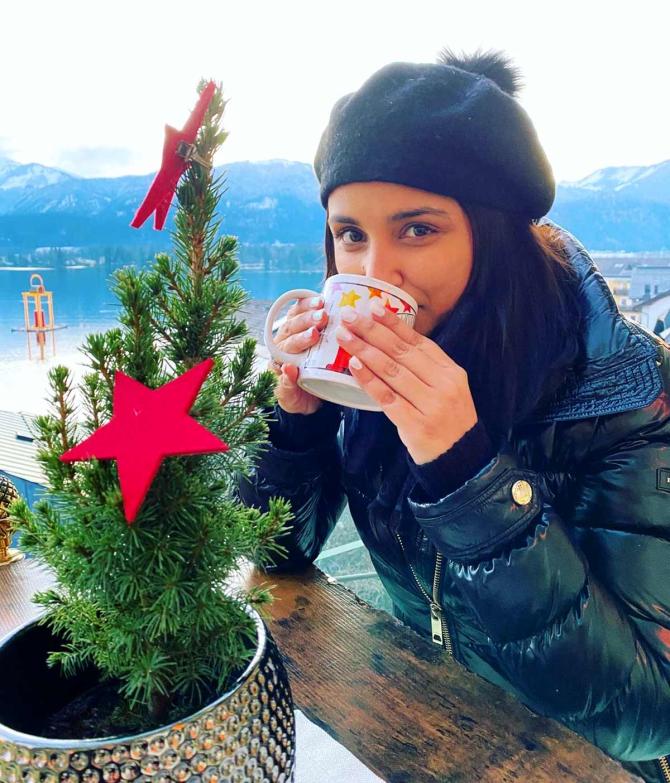 Hot chocolate with a view in Austria just before ringing in New Year in style.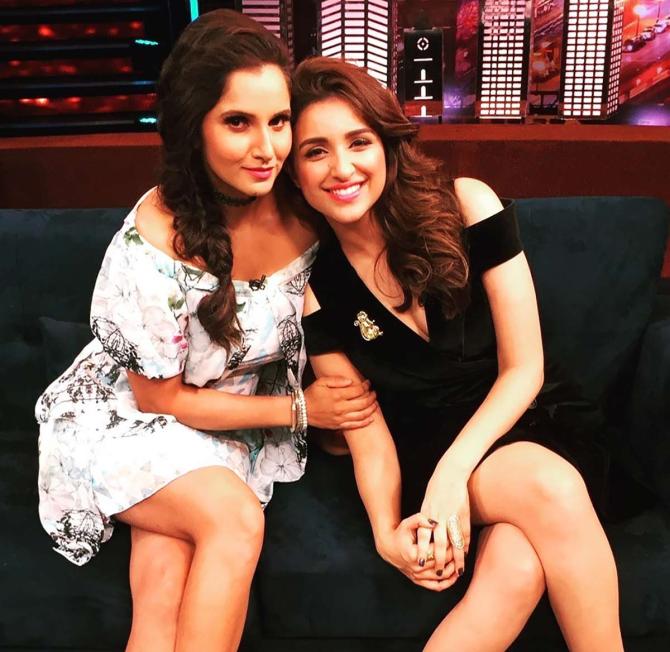 When you're all dressed up along with a friend, it's time to pose.
Parineeti with tennis ace Sania Mirza.
Caught in action while prepping for the Saina Nehwal biopic.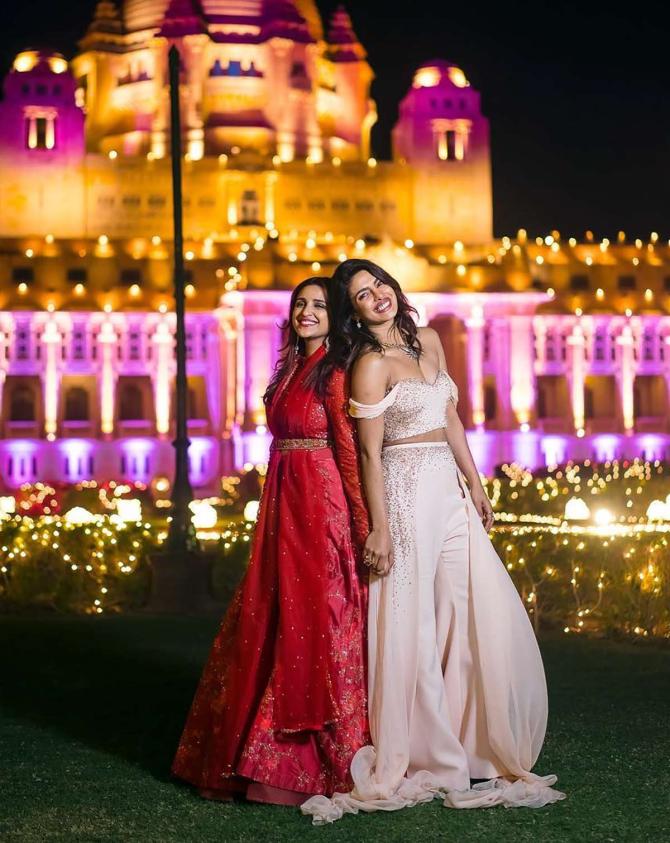 Cousins Parineeti and Priyanka look gorgeous in their desi attire as they pose for the cameras at the latter's big fat Indian wedding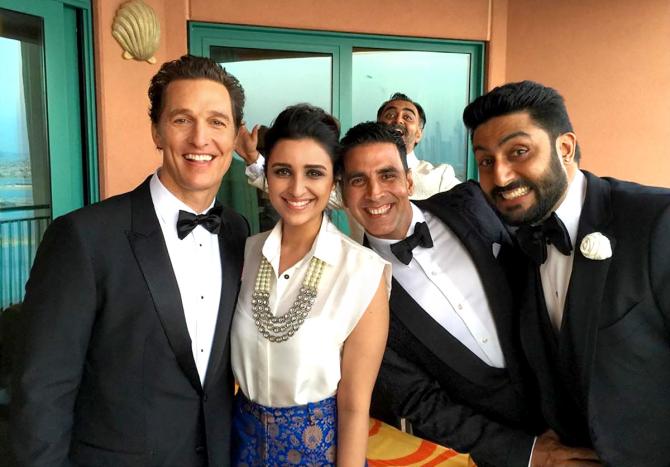 Throwback to when Akshay Kumar and Abhishek Bachchan photobombed Parineeti's picture with Hollywood hottie Matthew McConaughey.
Photographs: Kind courtesy Parineeti Chopra/Instagram