Canada gets a slice of Bollywood!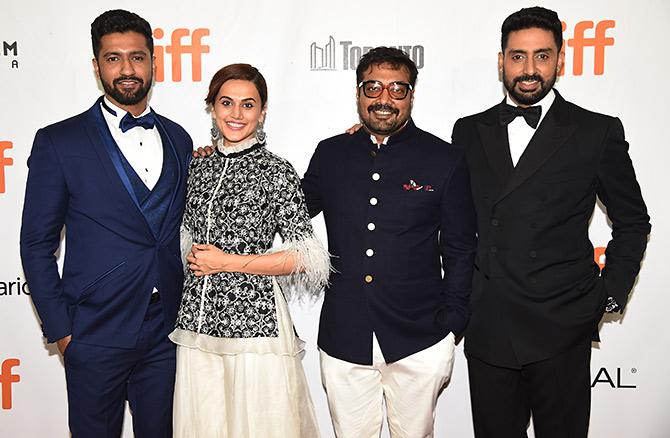 Anurag Kashyap has become a regular at the Toronto International Film Festival and this year is no different.

His new film -- the love triangle Manmarziyaan, starring Abhishek Bachchan, Taapsee Pannu and Vicky Kaushal -- premieres at the festival, and the stars were at hand to walk the prestigious red carpet.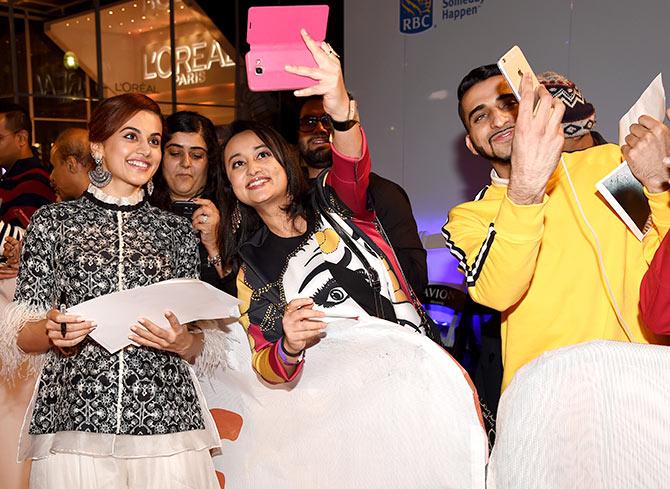 Taapsee is as excited as her fans.
'Torontooooooooo!!!!! We are hereeeeeee! Looking forward to the madness of the premiere tonight. #TorontoKiManmarziyaan #TIFF #Manmarziyaan,' she posted on Instagram.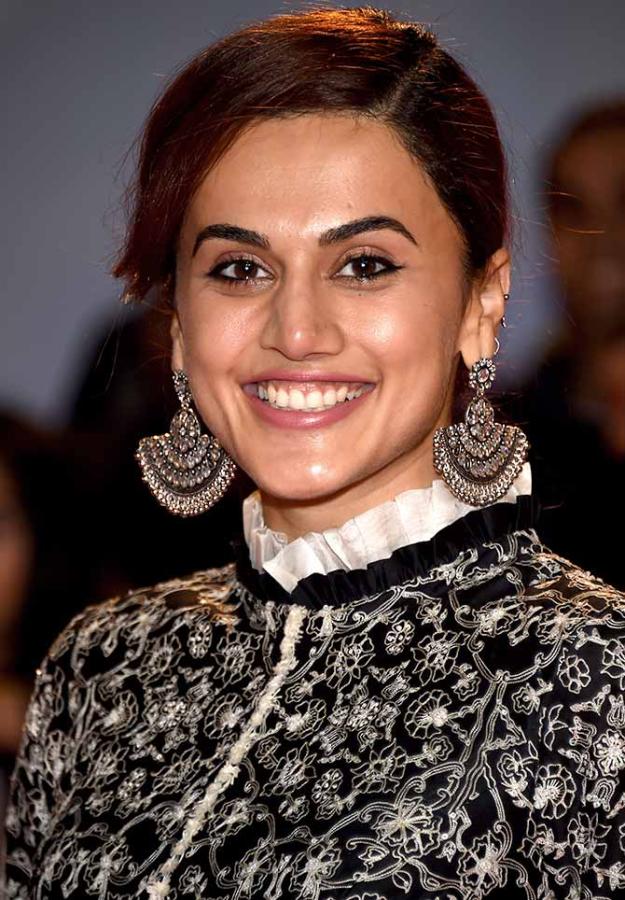 Doesn't she look gorgeous?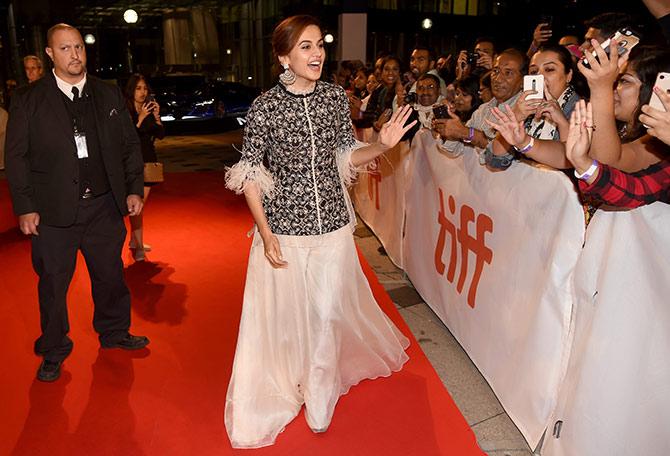 Her fans have lined up to meet her.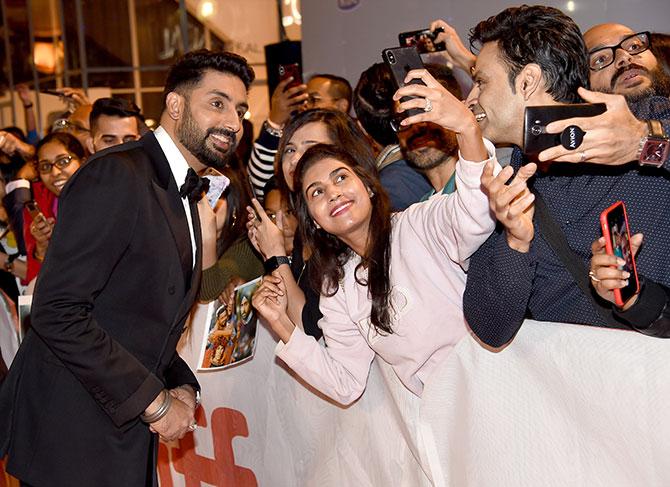 Abhishek poses for the obligatory selfies.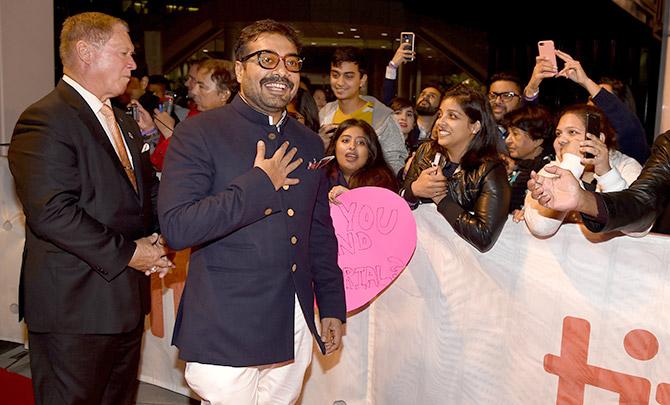 Anurag, wearing Shantanu-Nikhil couture, seems overwhelmed by the response.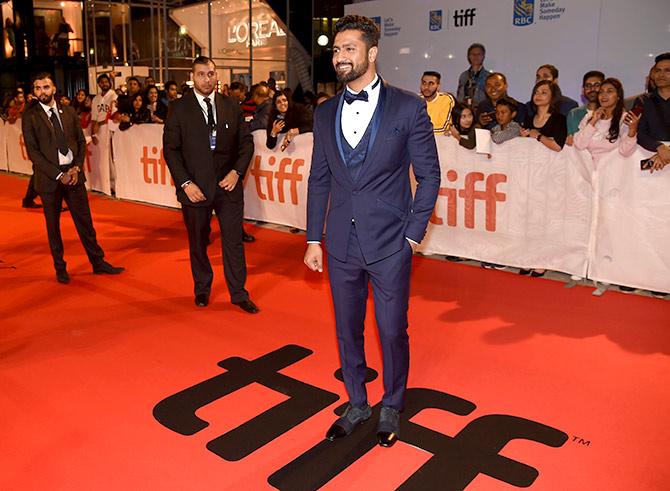 Vicky Kaushal basks in the spotlight.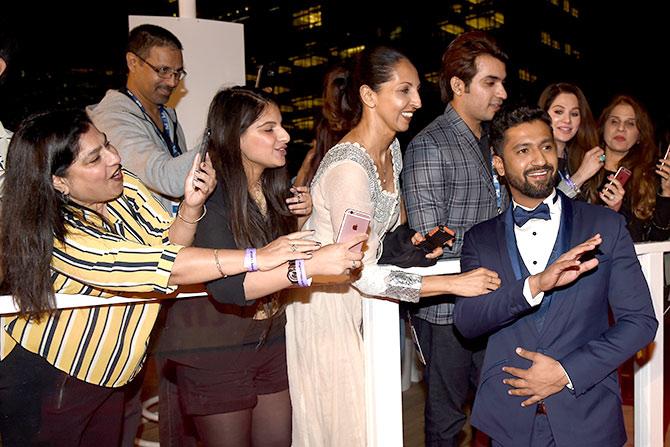 The fans love him already.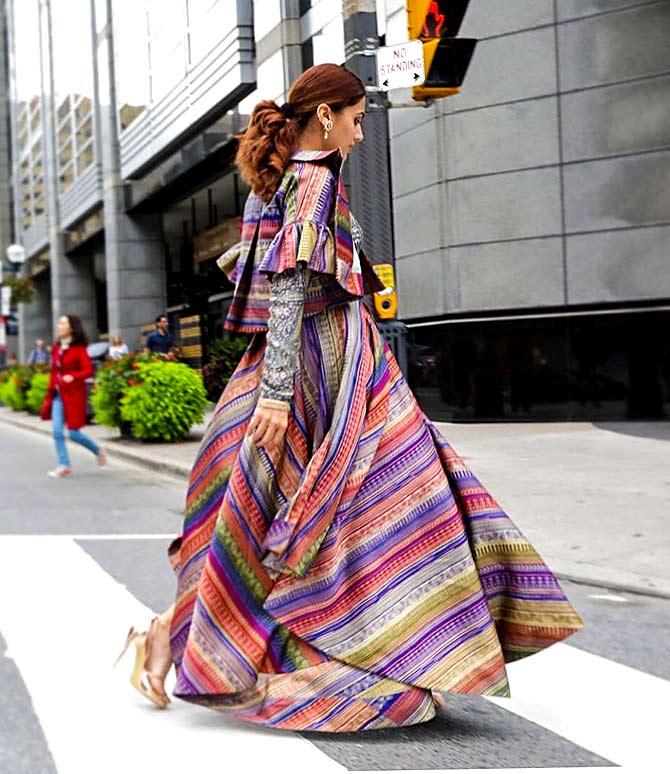 Doesn't Tapsee look gorgeous in her next outfit?
'As u start to walk on the way.... the way appears.... – Rumi...Aur end mein it's "My way or highway" -#RumiSays #Manmarziyaan #TIFF2018 @elliotlondonofficial,' she posts, referring to her character Rumi in Manmarziyaan.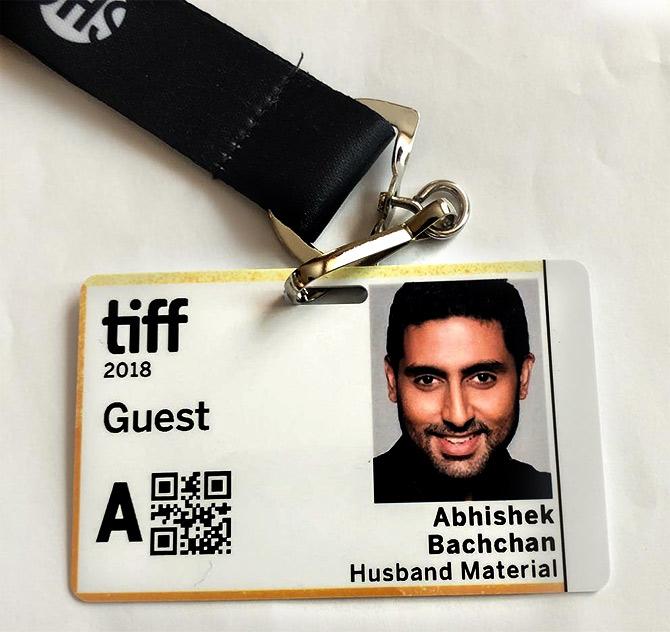 Abhishek showed off his funny side yet again, as he shared this picture and captioned it, 'You think it's a good time to tell them I'm already married??? #tiff #Manmarziyaan.'
'Husband Material' incidentally is the English name of Manmarziyaan.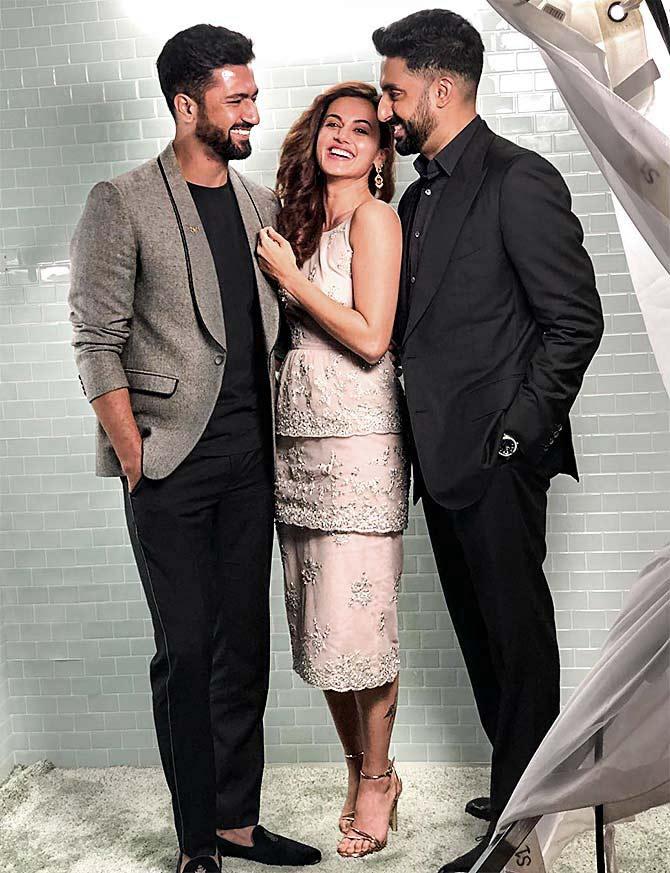 Manmarziyaan will release on September 14.