After completing her successful television serial, Naagin 3, actress Surbhi Jyoti went to Paris and Switzerland for a long holiday.
She posted a lot of fun pictures on Instagram and wrote, 'After being a Nagin i'm now like an Eagle Soaring over Interlaken'.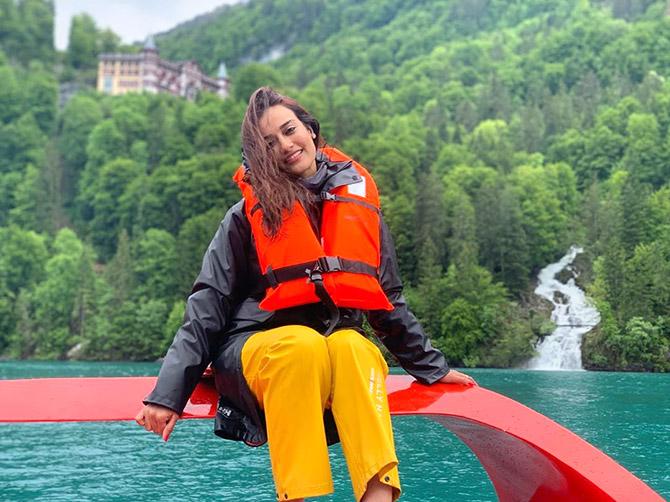 'Thrills with every 360-degree flip and splash of the jetboat at the Lake Brienz My moments of adventure', writes Surbhi.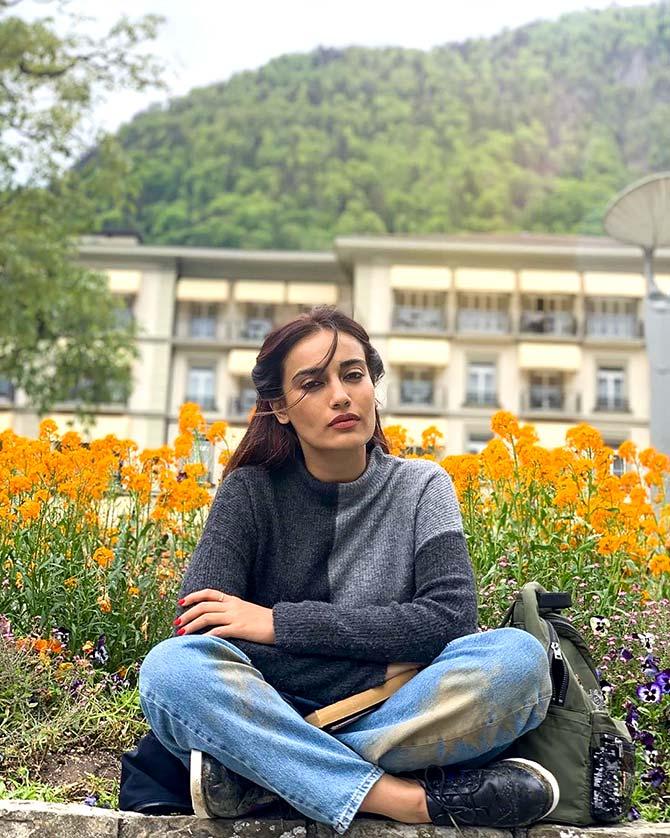 'You have my heart, Interlaken'.
'First ever experience of snowfall'. Surbhi at the Jungfrau Railway.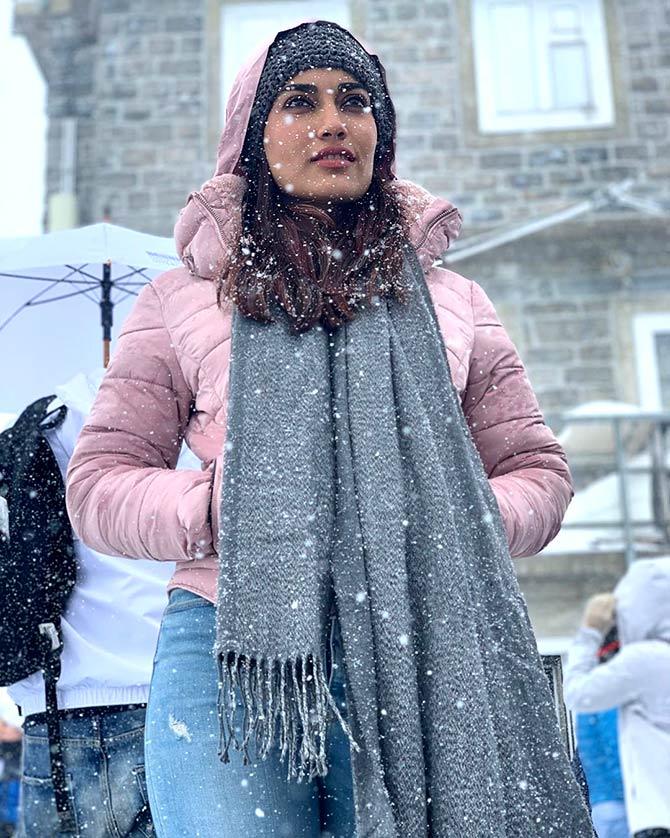 Surbhi just 'Can't get over this'.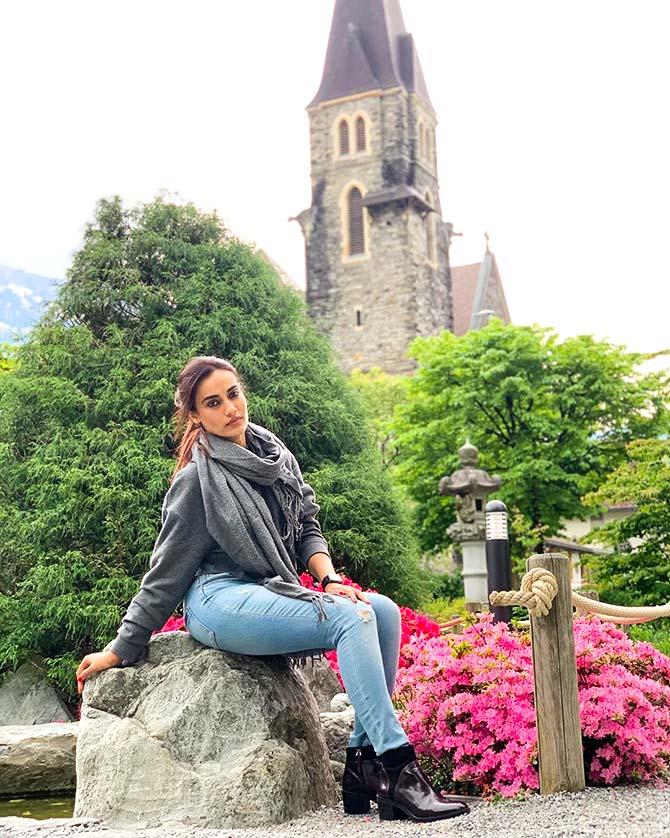 Isn't this a beautiful picture? Surbhi calls it 'Bliss'.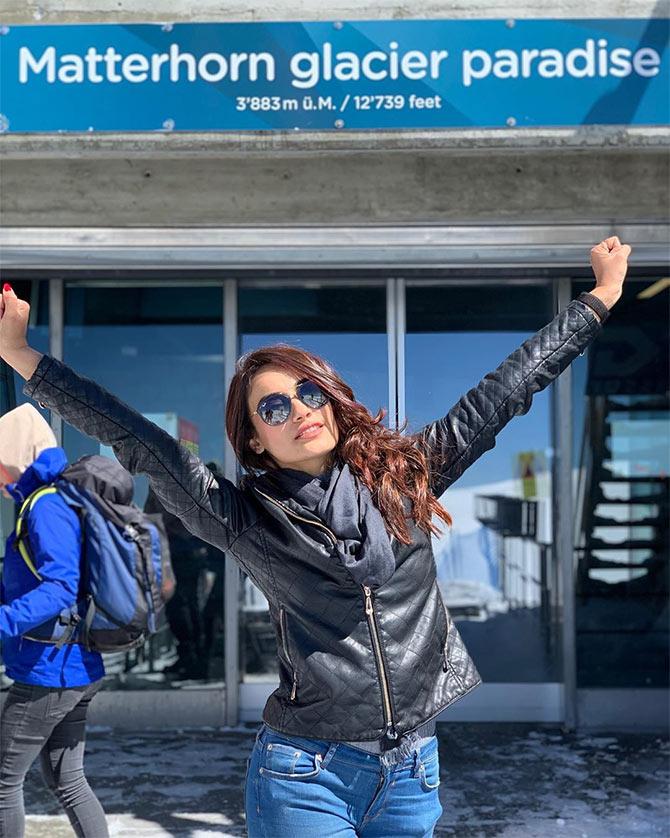 At the Mattheron Glacier Paradise in the village of Zermatt.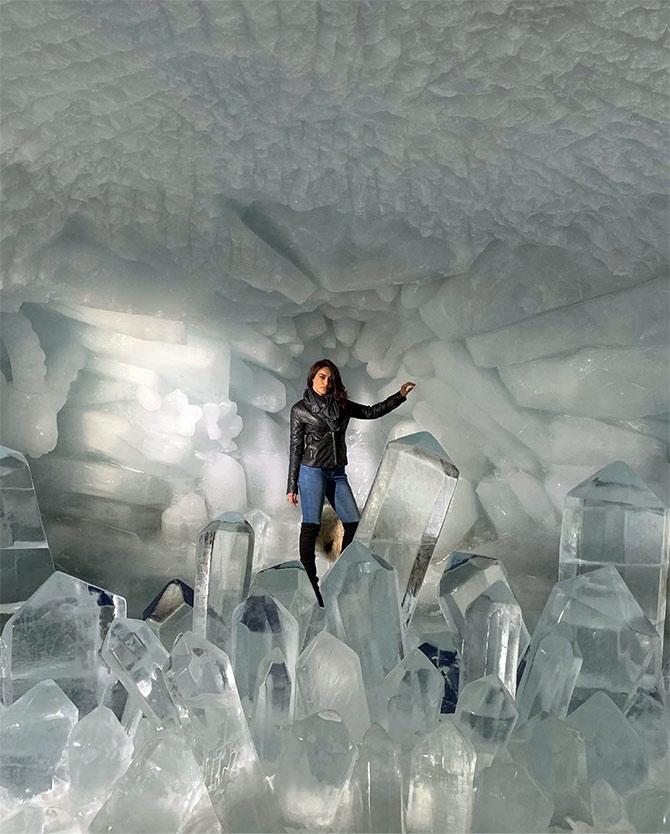 Inside Glacier Paradise.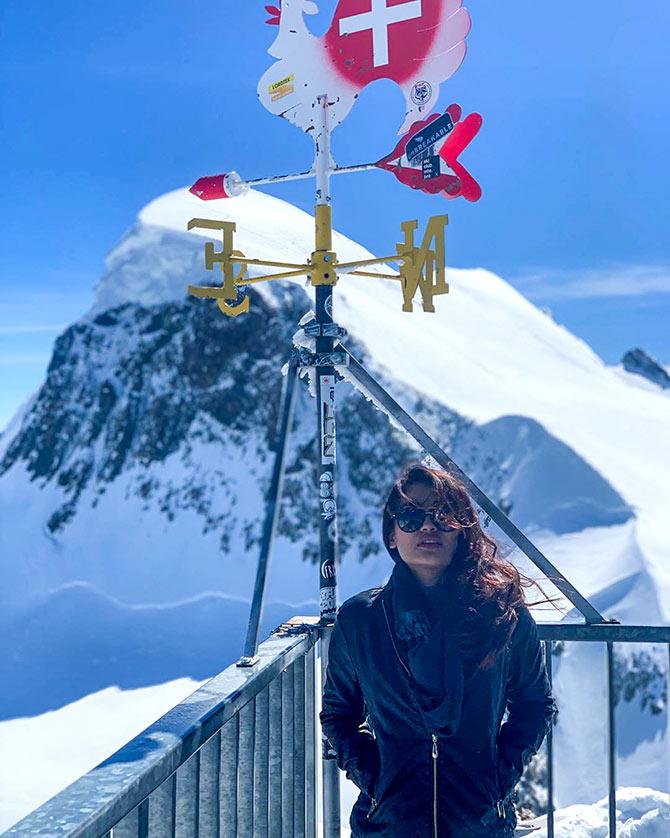 'Happiest in the mountains', she captions this picture.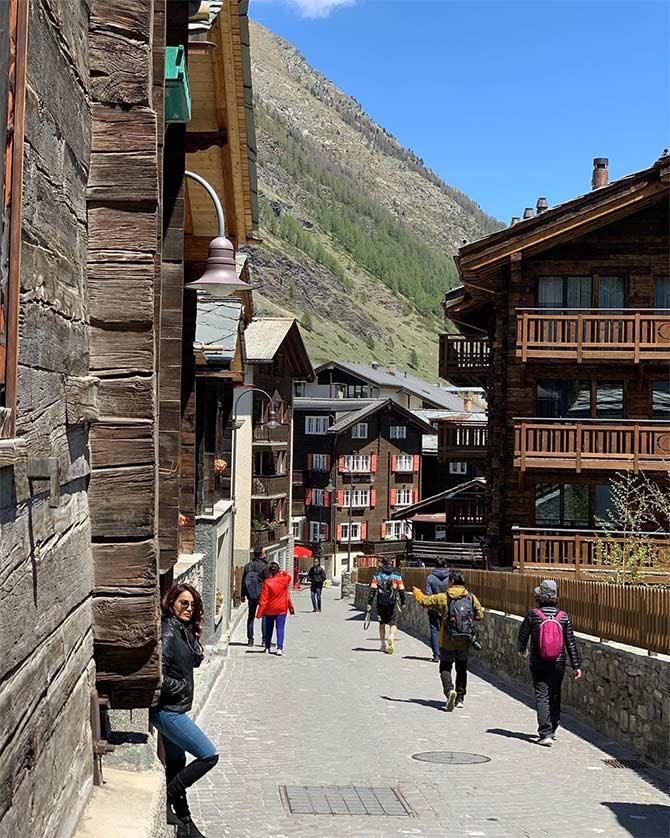 Getting ready to leave Zermatt.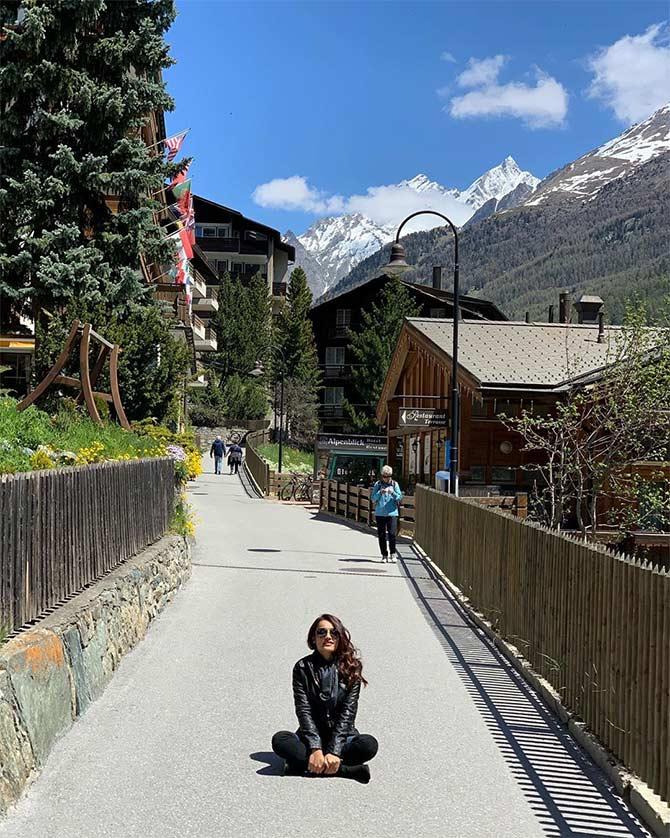 'Bye Zermatt You were beautiful'.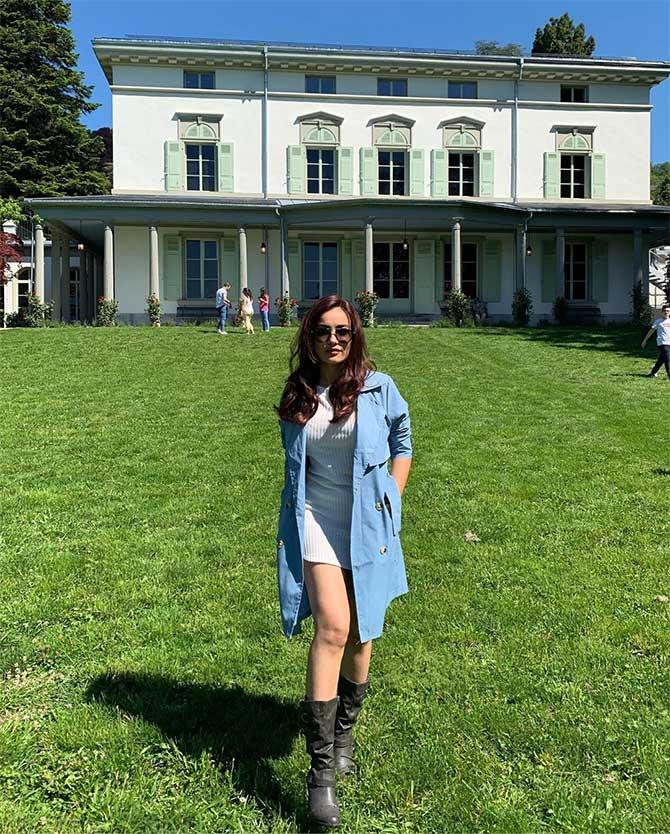 'Live life Chaplin size That's his house in Montreux, Switzerland', says Surbhi.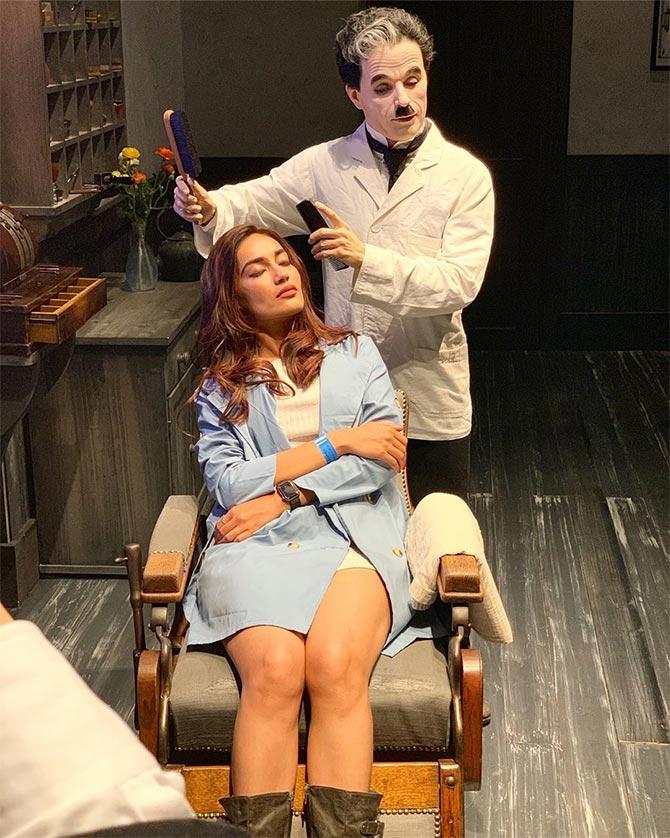 Surbhi captions this picture, 'Visiting the house of the very best of all Comedians: Charlie Chaplin'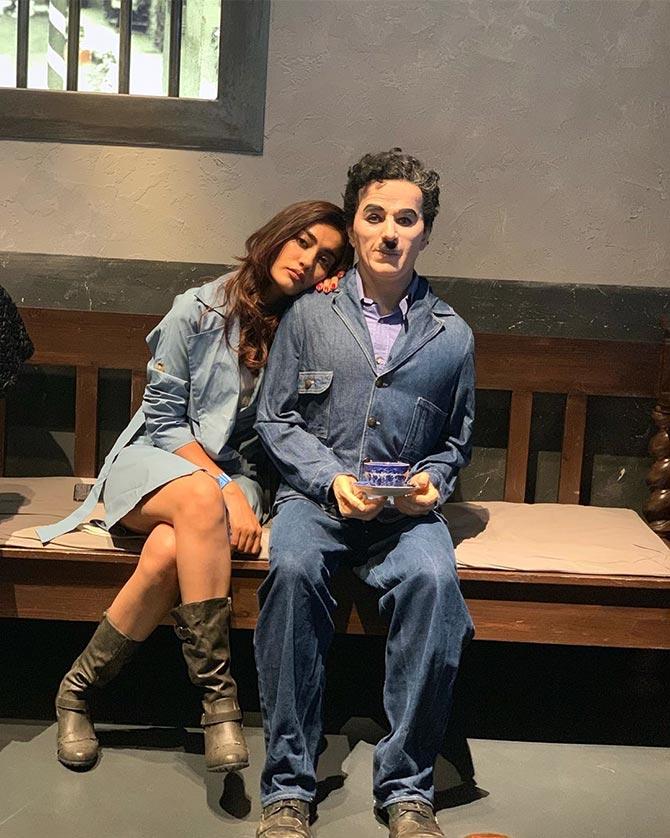 Sharing a cuppa with Ol' Charlie.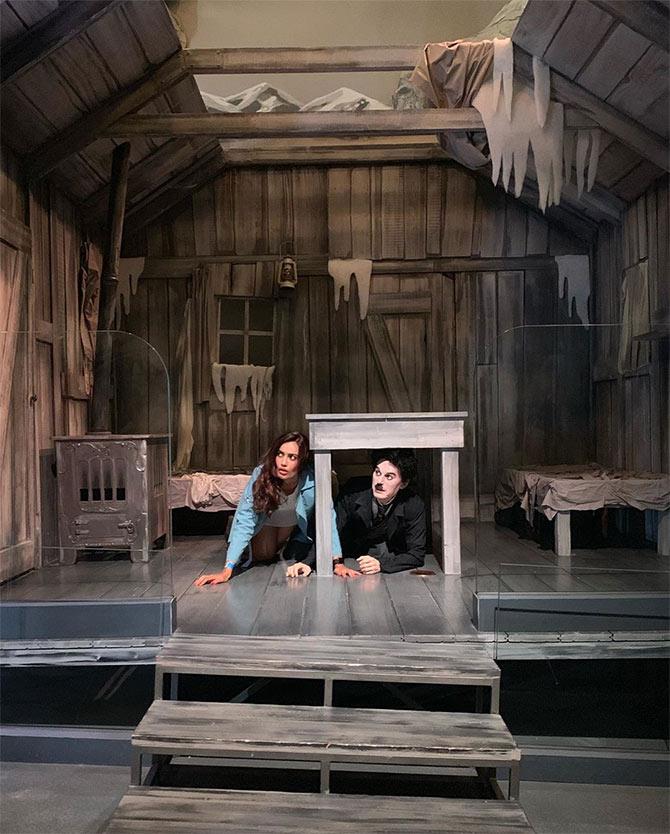 And hiding with him.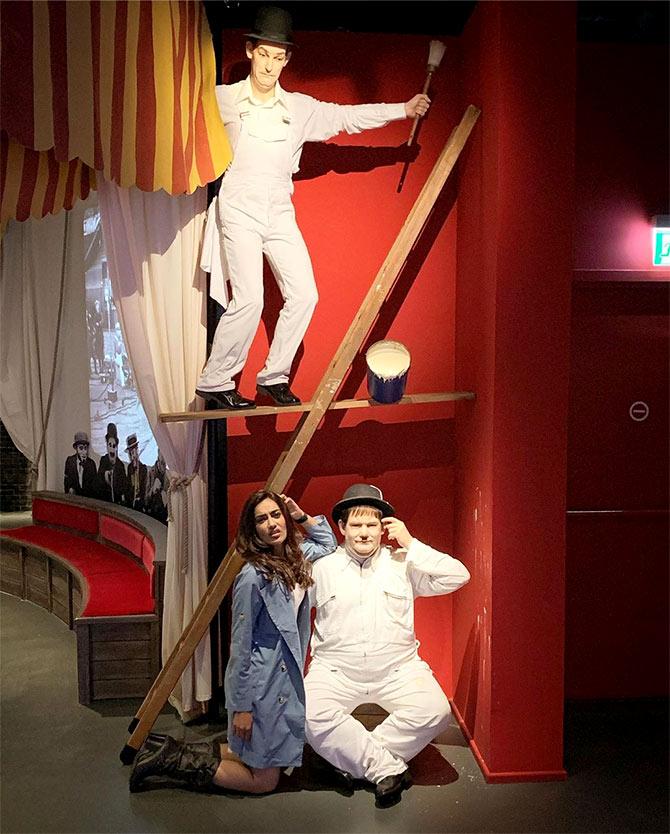 Here's to spending some time with Laurel and Hardy!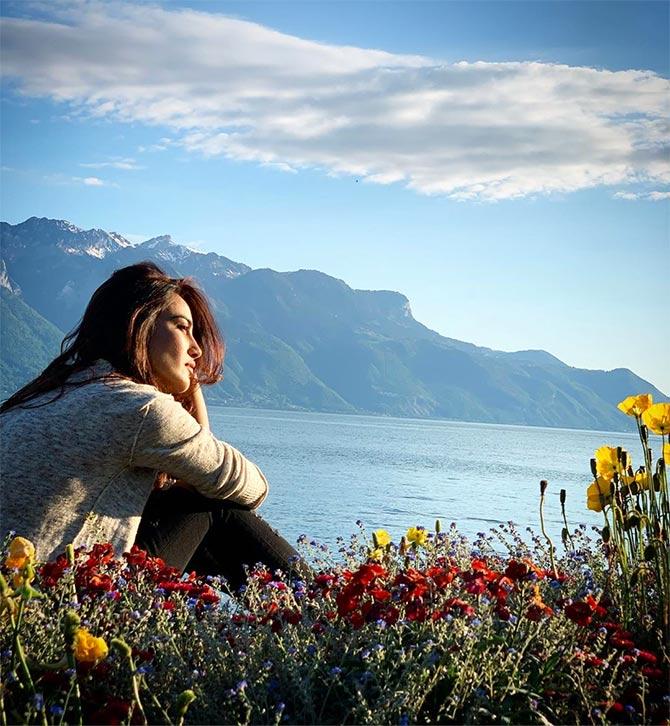 In Vevey, Switzerland. 'I have never been to any place better than this'.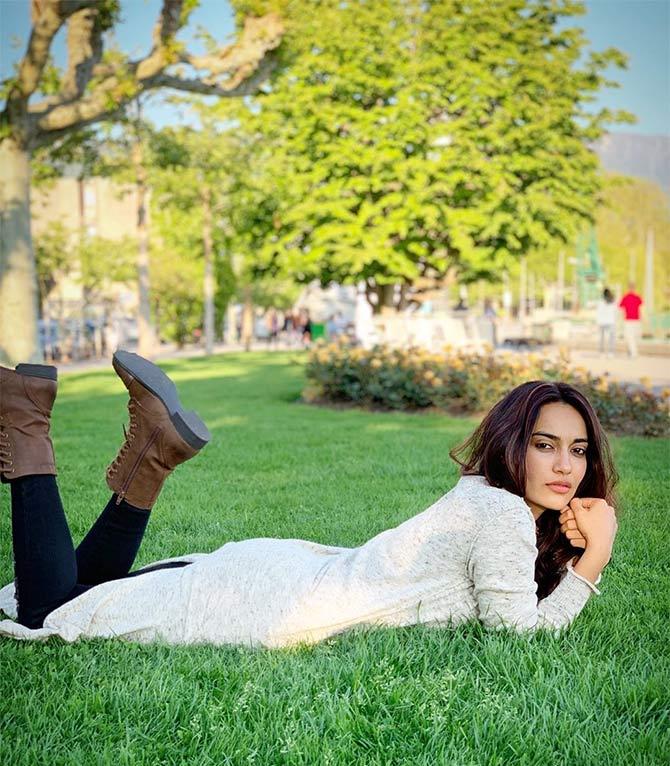 'Heaven on earth truely', she calls Vevey.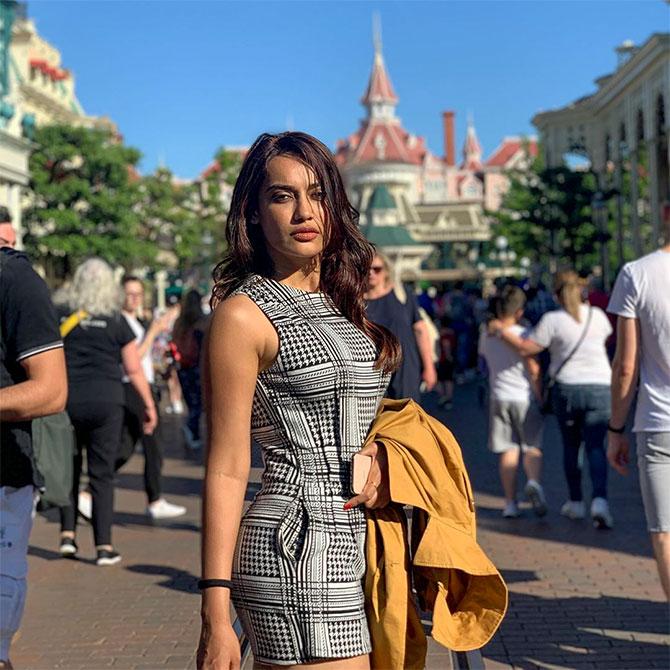 Who doesn't love Disneyland? Surbhi's in Paris!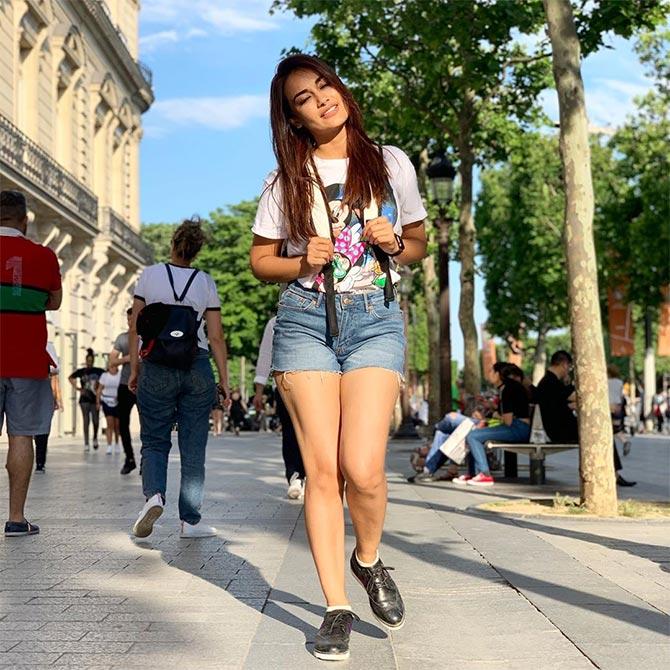 The iconic Champs Elysees.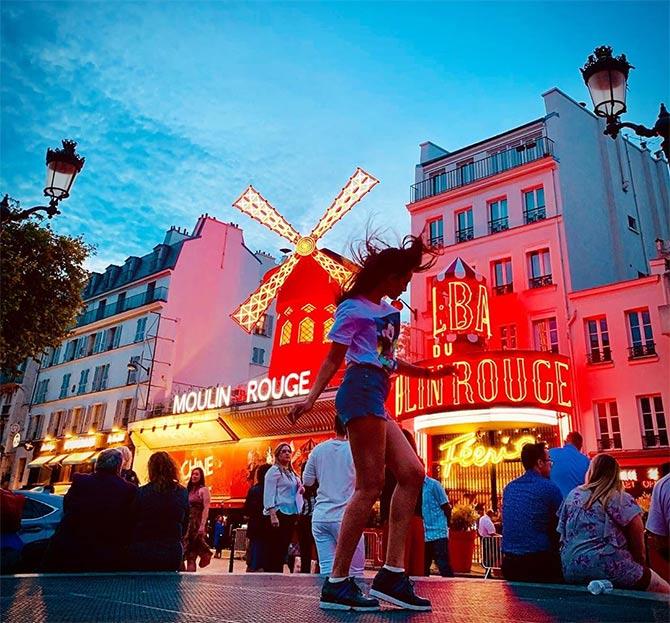 And the Moulin Rouge.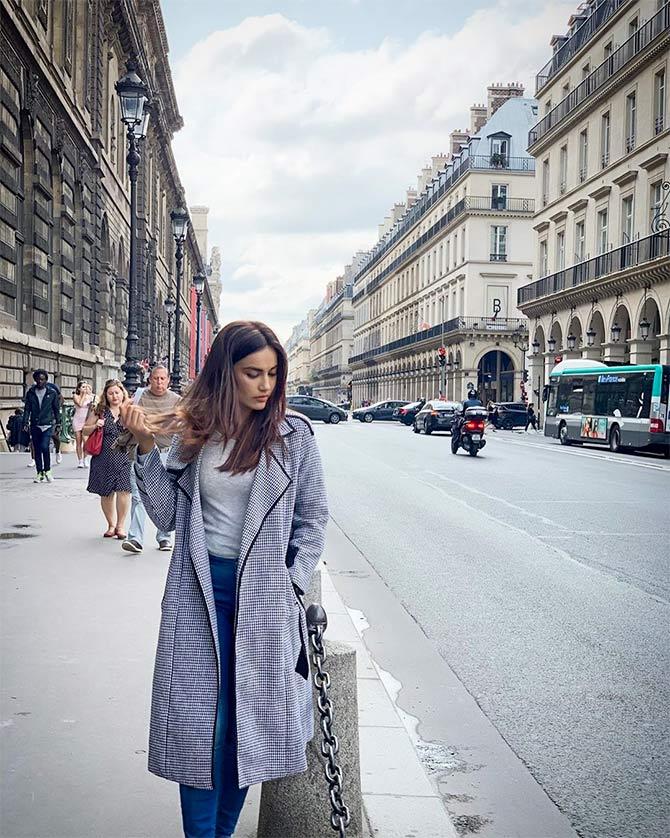 'Paris is always a good idea', she says. We agree!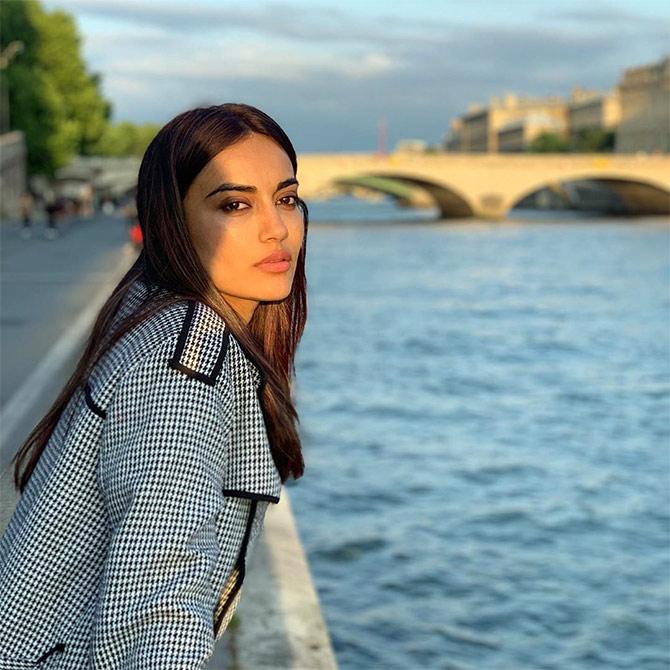 Surbhi gets philosophical. 'Live your life by a compass, Not a clock. -Stephen Covey'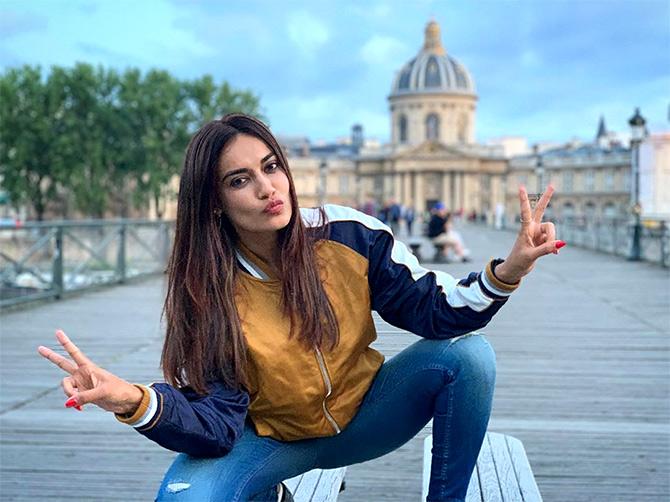 At the famed Love Lock Bridge in Paris.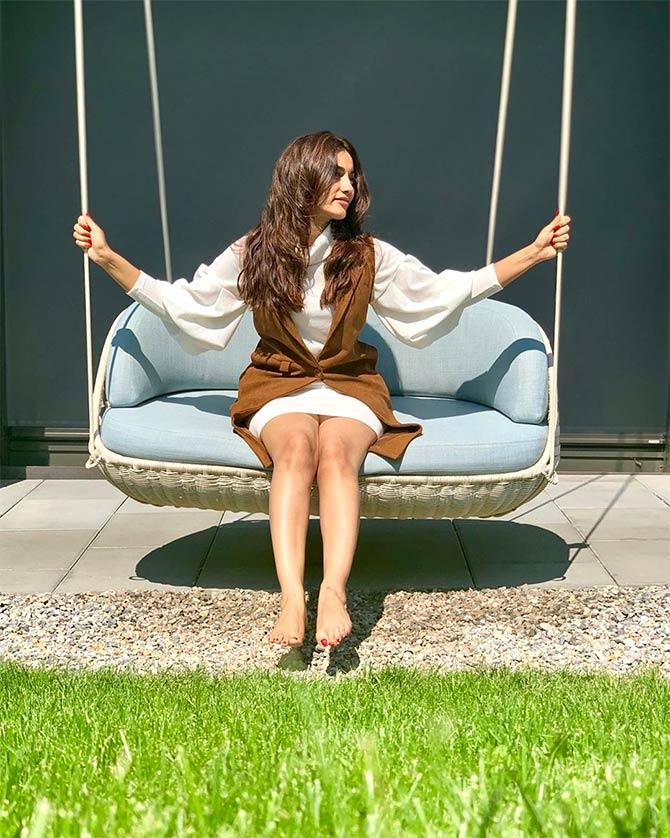 Surbhi swings away at the Hotel Atlantis by Giardino, 'Always my happy place.'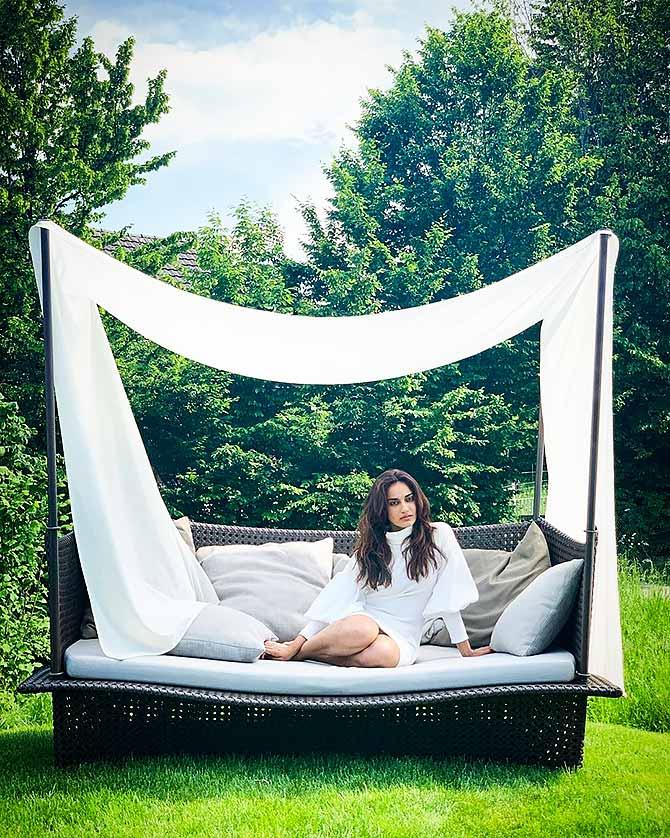 Isn't that a beautiful outdoor couch?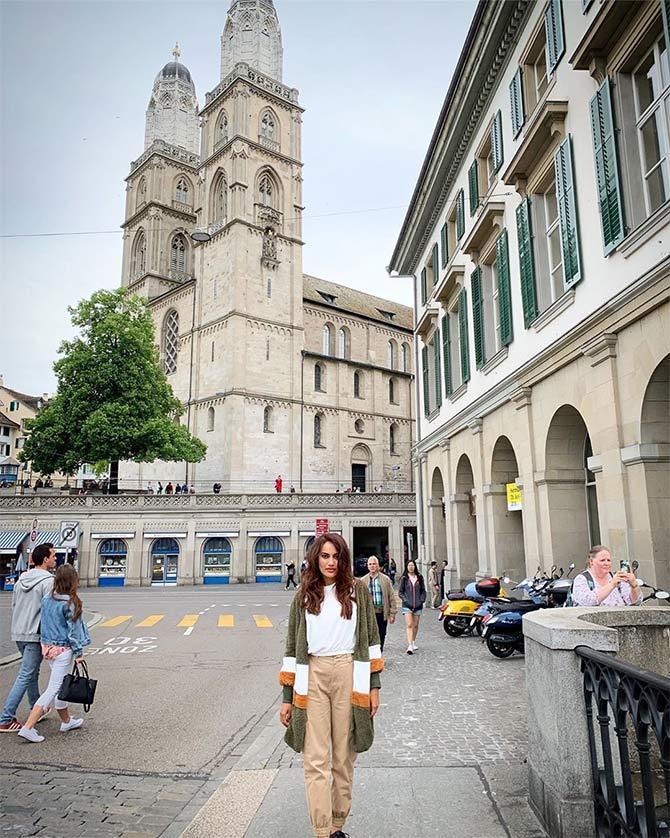 Zurich's Old Town... 'That old, European charm', she says.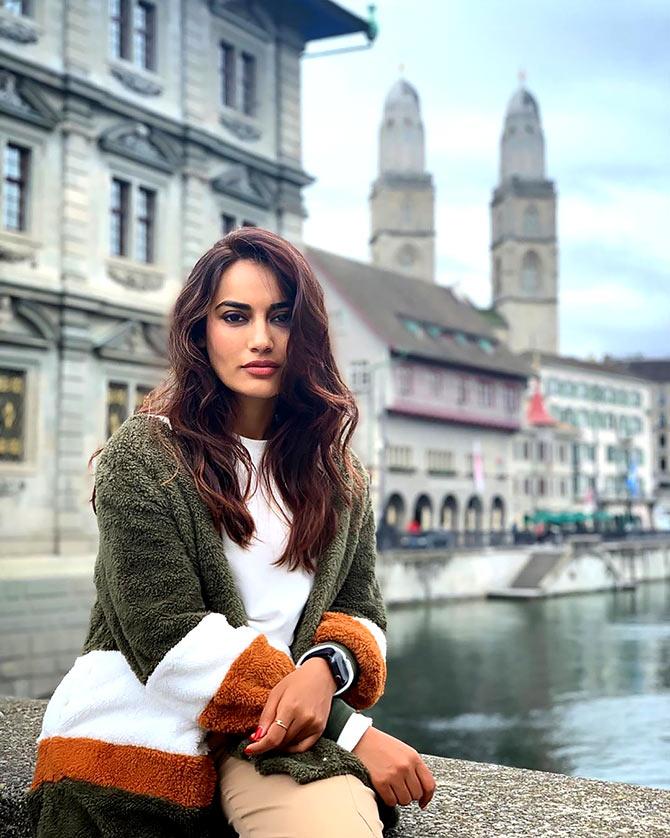 Another beautiful glimpse of Old Town.
'I Love Switzerland', says Surbhi.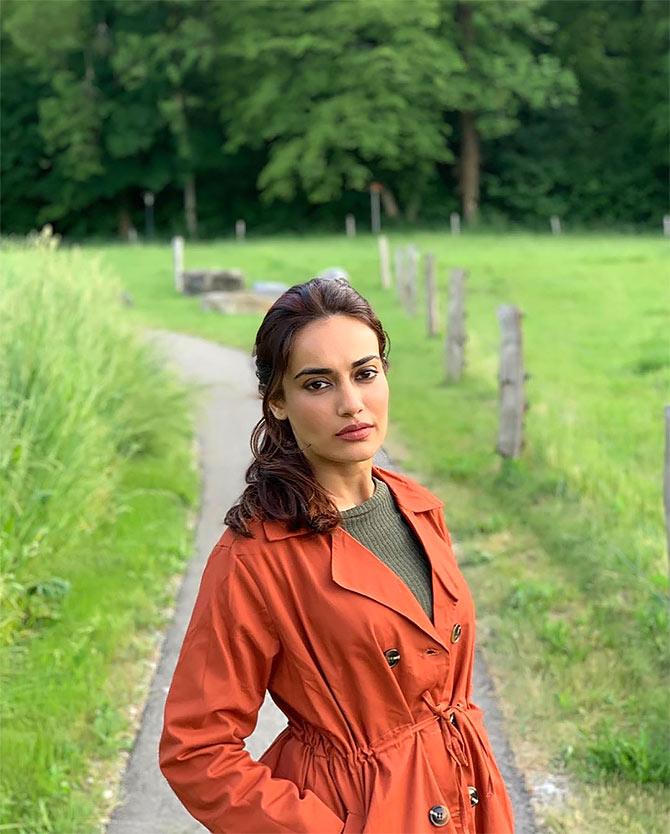 And as she leave Switzerland she writes, 'I can't believe it's over I'm gonna miss you @Switzerland PS. I already want another holiday'
Photographs: Kind courtesy Surbhi Jyoti/Instagram