Taapsee Pannu and Bhumi Pednekar had the time of their lives shooting for their new film Saandh Ki Aankh.
Yes, they've worked hard -- and they tell us all about it here -- but they've enjoyed every moment of it. Even turning grey doesn't seem like a hiccup for them.
They have shared quite a few pictures from the film and behind the scenes, and we bring them here.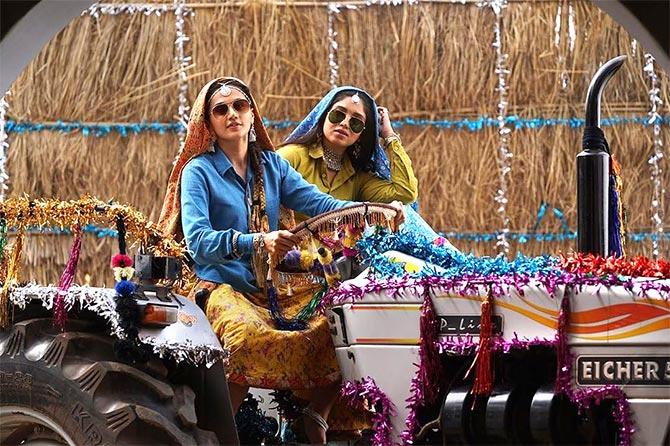 Taapsee and Bhumi make the gaon ki gori look cool.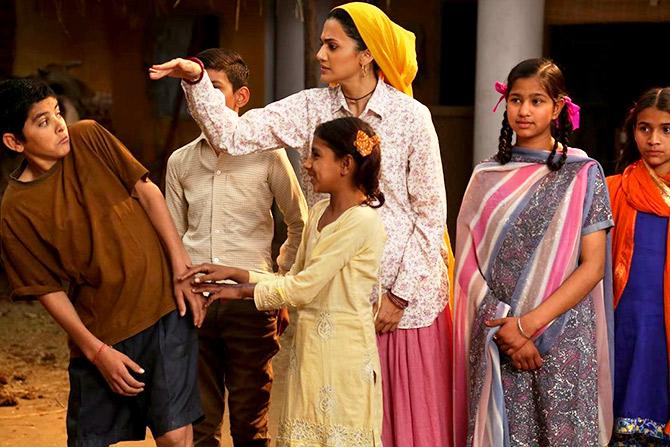 Directed by Tushar Hiranandani, the film is based on the lives of the Tomars -- Chandro and and her sister-in-law Prakashi -- known as the oldest sharpshooters at 80 plus.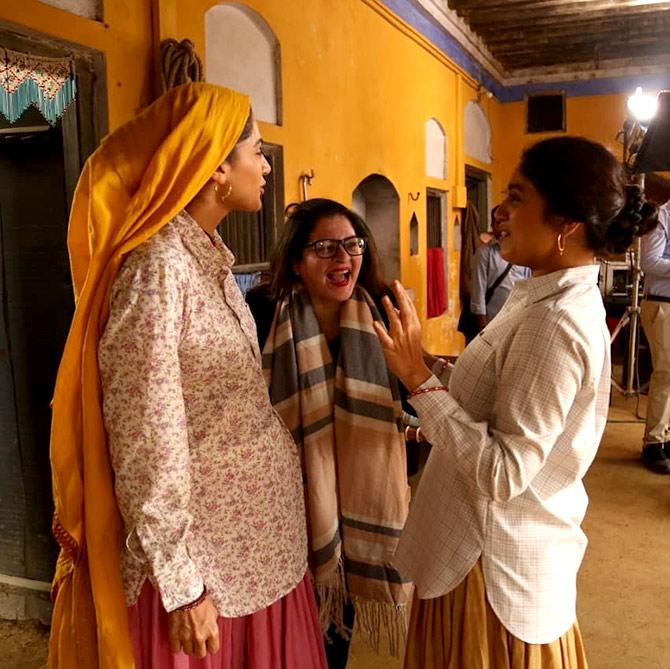 The girls cool off with producer Nidhi Parmar.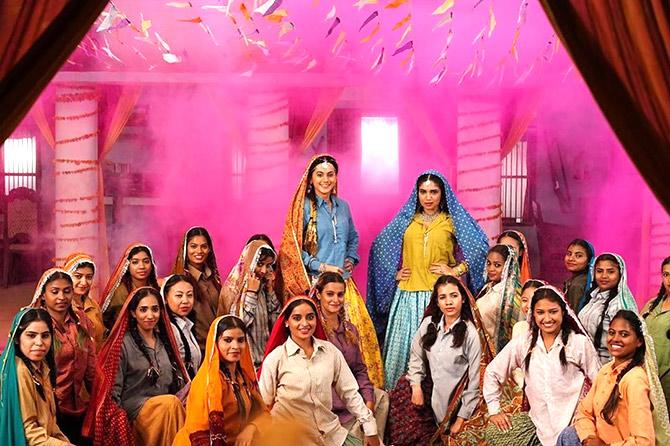 The women get ready for the song, Womaniya.
Incidentally, the film was originally titled Womaniya, taking off from the song in Anurag Kashyap's Gangs Of Wasseypur.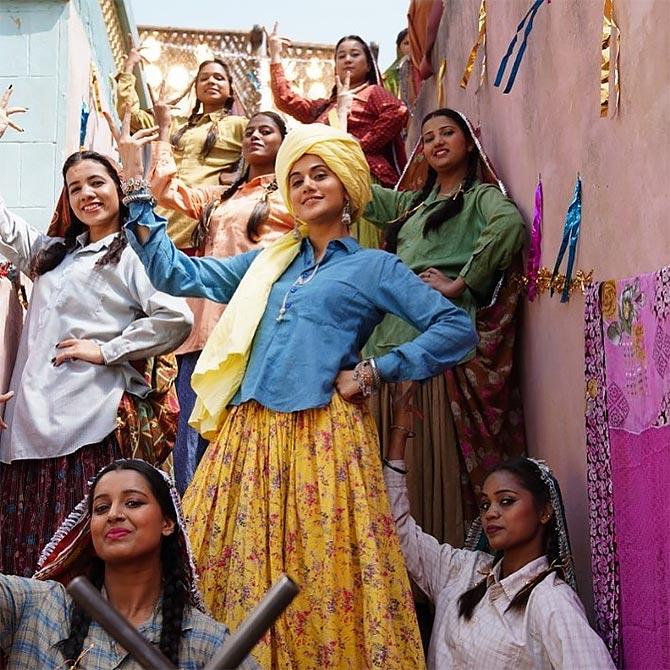 The spunky younger version of the Dadis, Taapsee writes.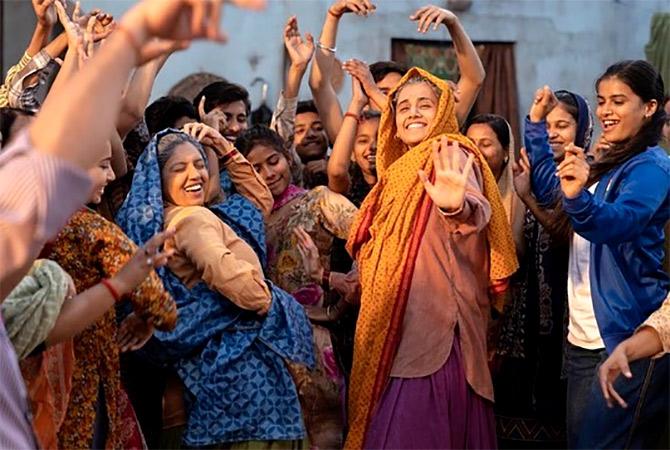 The prosthetic make-up was not easy for the ladies, as they had to keep redoing it, thanks to the heat. But you wouldn't know it from this picture.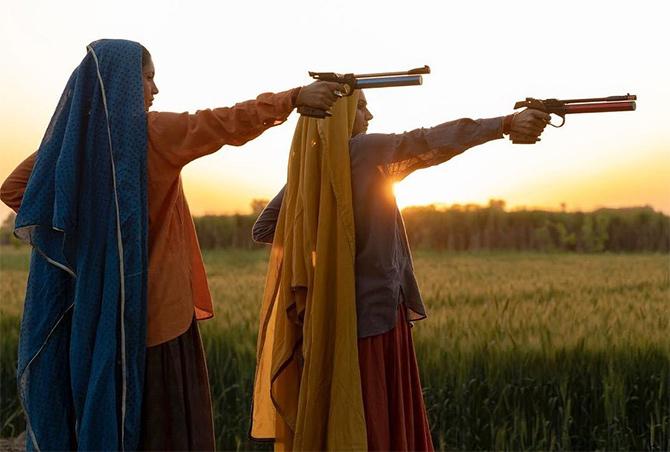 Getting the perfect shot.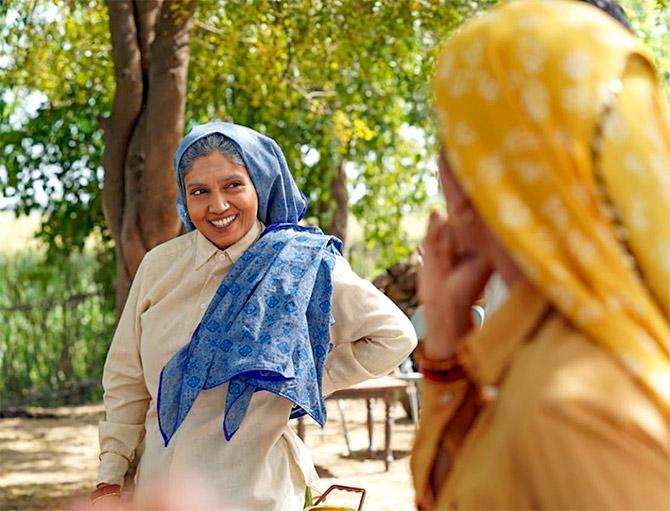 Bhumi has been going places lately, grabbing the spotlight in India and abroad.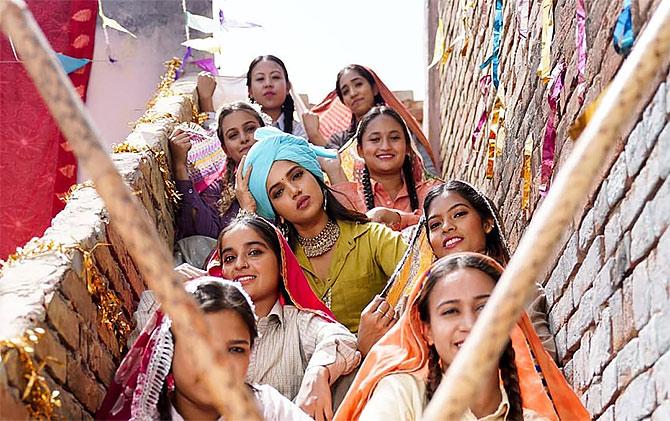 Bhumi plays Chandro while Taapsee plays Prakashi Tomar.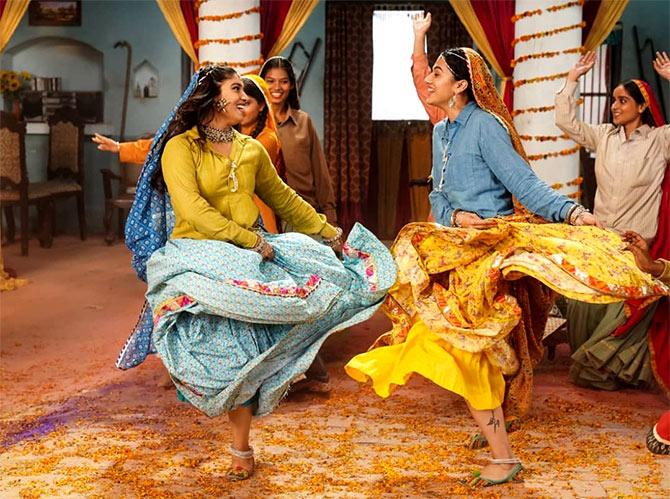 Saandhi Ki Aankh sees a lot of colour and vigour.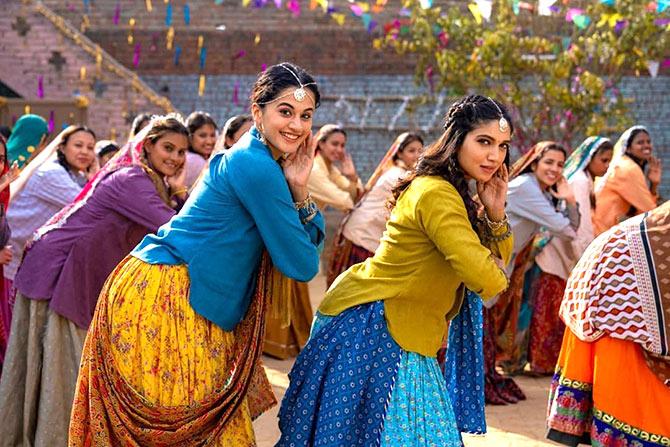 The film is set in the Johri village in Uttar Pradesh.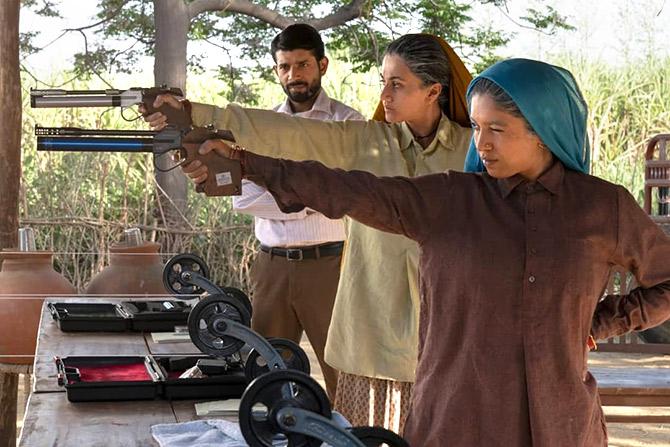 Mukkabaaz actor Vineet Kumar Singh stars in the film too.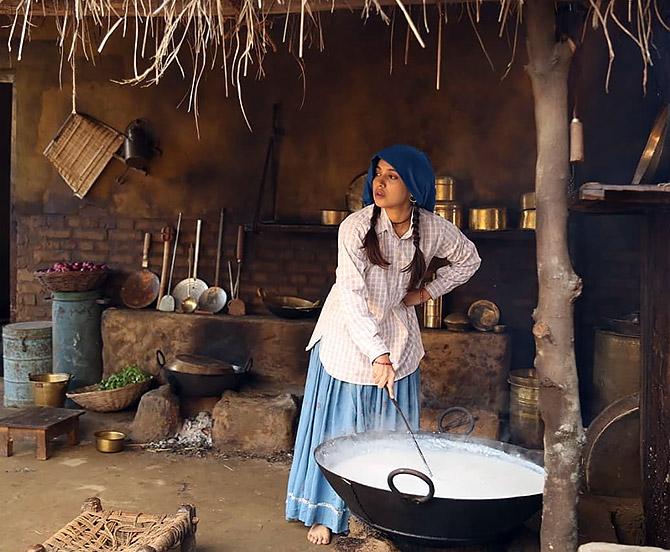 Playing up the village life.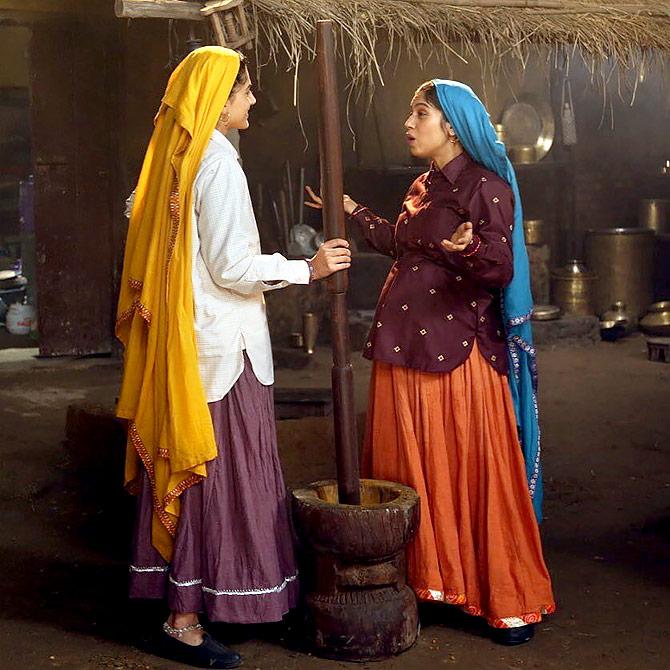 Saandh Ki Aankh will release on October 25.
Photographs: Kind courtesy Taapsee Pannu/ Bhumi Pednekar/ Instagram