Former Bigg Boss contestant Nora Fatehi invites us into her beautiful apartment.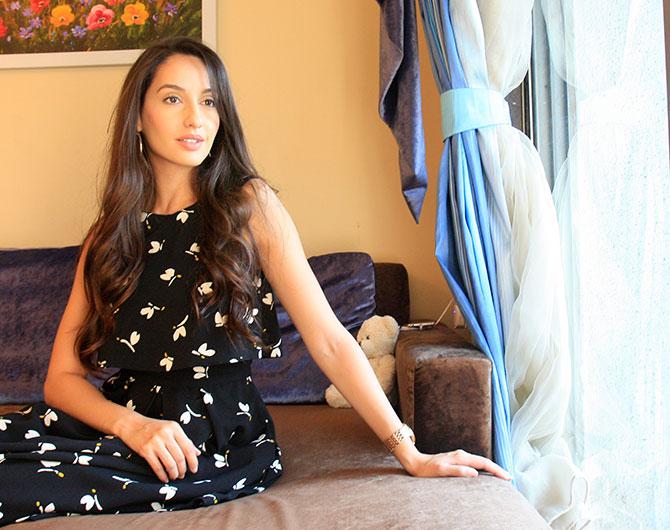 Model-actress Nora Fatehi, best known for her stint in Bigg Boss 9, loves mirrors!
That's the first thing you will notice when you enter her rented two-bedroom apartment in Jogeshwari, a western suburb of Mumbai.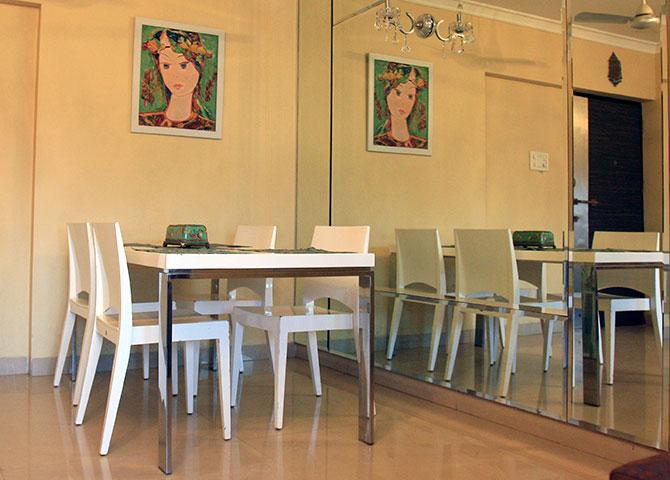 "I love being in front of the mirror!" she exclaims. "I do my hair and make-up. I practice my dance here as well."
The Moroccan beauty, who was raised in Canada, is quite a good dancer.
She showed us her moves on Jhalak Dhikhhla Jaa 9 as well as in John Abraham's Rocky Handsome, where she did an item number.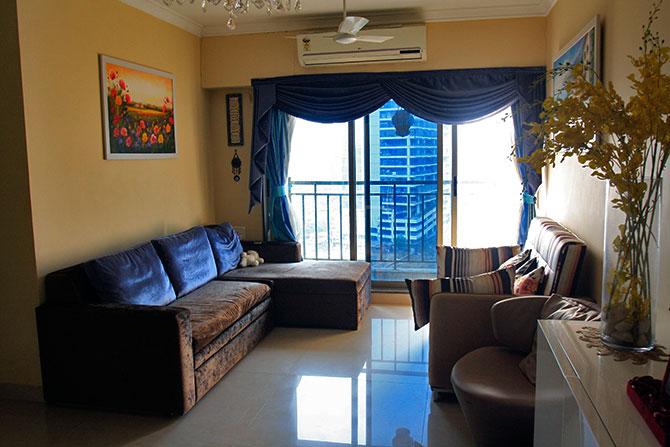 "I like this place because when I wake up in the morning and open the living room window, I get a lot of sunlight. I just sit and sip my coffee here and look out until I fully awake!"
Nora welcomes us into her home.
Her teddy bear has been with her for the last 15 years.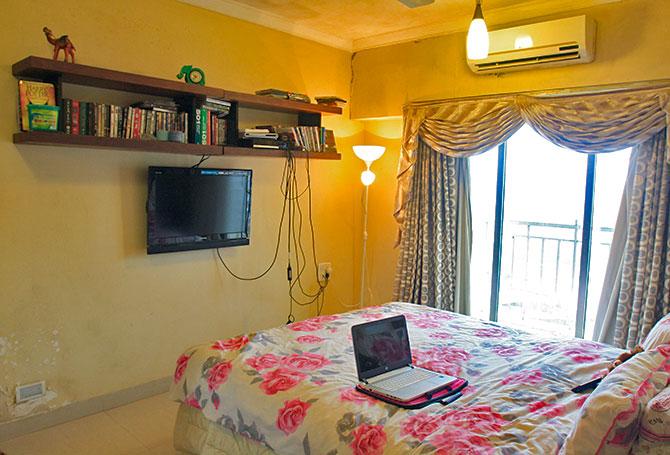 Nora loves spending time in her bedroom.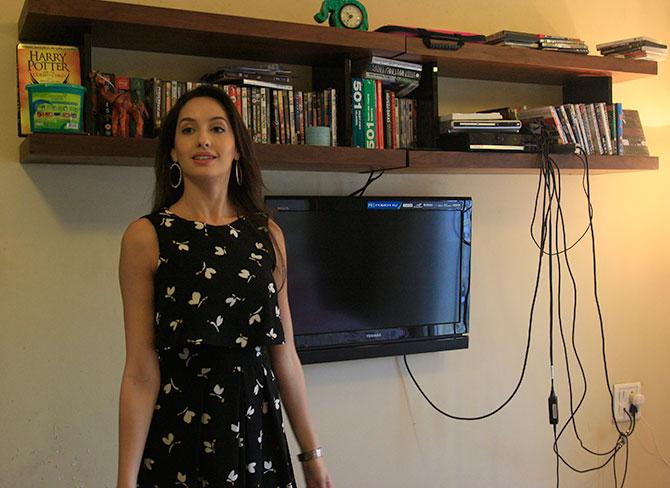 "This is one of my favourite places because I love to watch movies and improve my acting skills," Nora says, pointing to her collection of DVDs. I have mix of English and Hindi films. Pink is one of my favourite films. There's also Kapoor & Sons in my collection."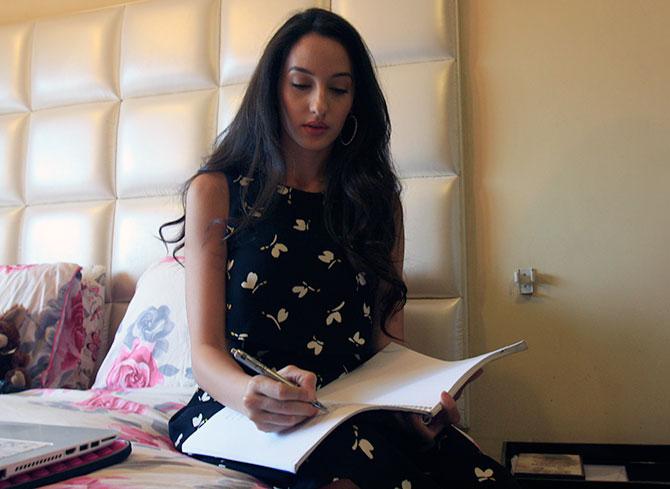 A side table in the bedroom is her serious corner, as it holds her scripts and Hindi dialogues.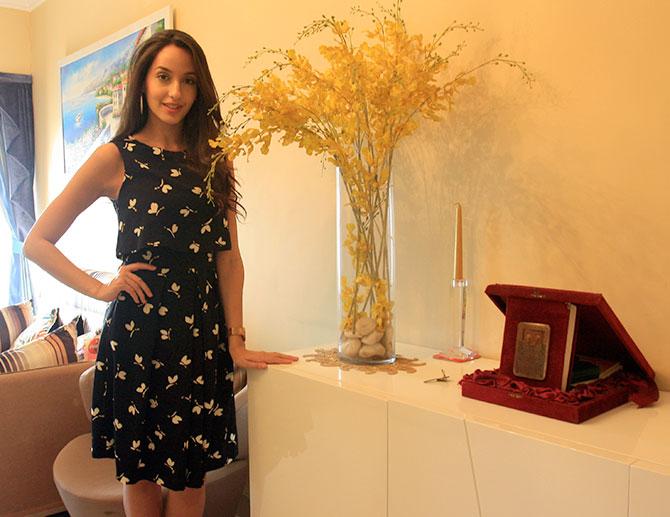 Nora likes to invite her friends only occasionally.
"Once I had house party and someone burnt the couch with a cigarette. I stopped parties after that," she says.
"My cook makes amazing Bengali food," she says. "I cook as well and have taught her some Moroccan dishes."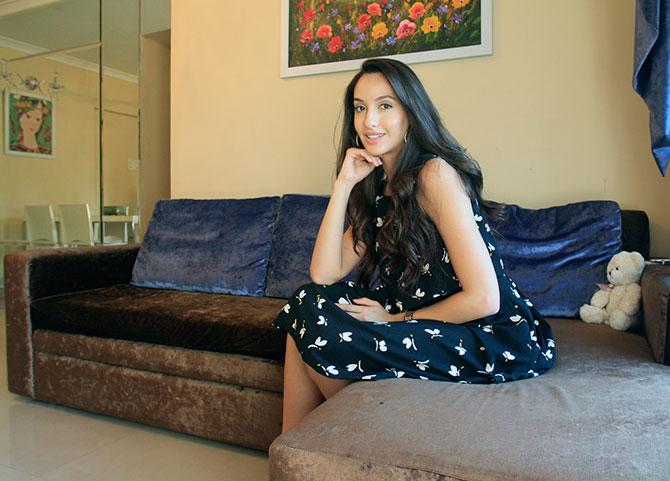 Nora, who has been living in this apartment for the last two years, shares it with model-TV anchor Eisha Megan Acton.
"Rents are high in Mumbai. I pay a rent of Rs 50,000, so it's always better to share an apartment, especially when you are not an established actor. Mumbai is as expensive as Toronto (where she grew up). You have to make a lot of money to sustain yourself. I live within my means and save money that way," she says.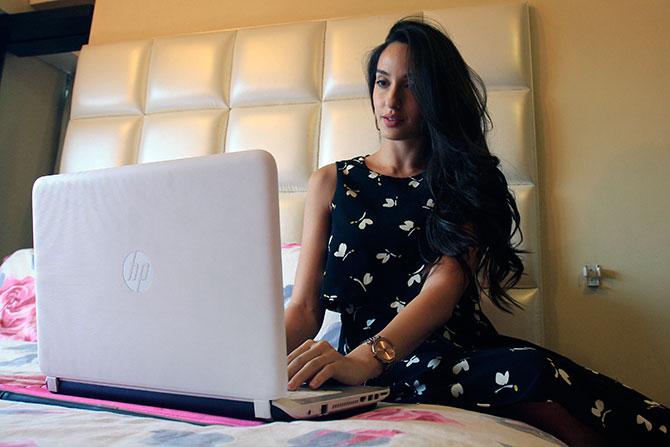 Nora would like to buy a flat in Bandra (a posh western suburb of Mumbai) and Goa.
"I want my place to have a lot of windows and natural sunlight. I also like the concept of open houses, which makes the house look bigger. I also love mirrors and crystal chandeliers," she says.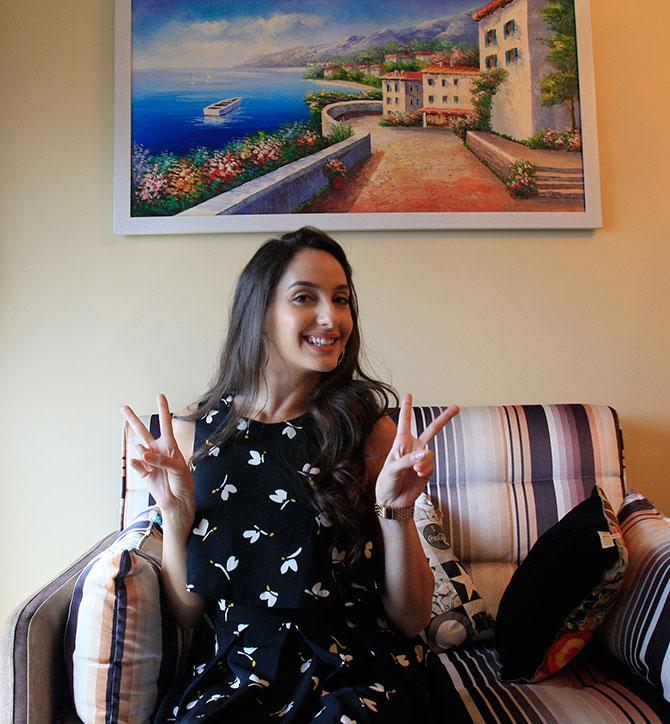 It's also not easy to get a place easily for single girls and those in showbiz.
"But I am very stubborn. I have fought with a lot of people in order to live where I want," she says. "If I want to live in a particular society and the society says no, they will find me in their office at 6 am, troubling them!"
Photographs, video: Afsar Dayatar