Priyanka's pooch is back in the limelight!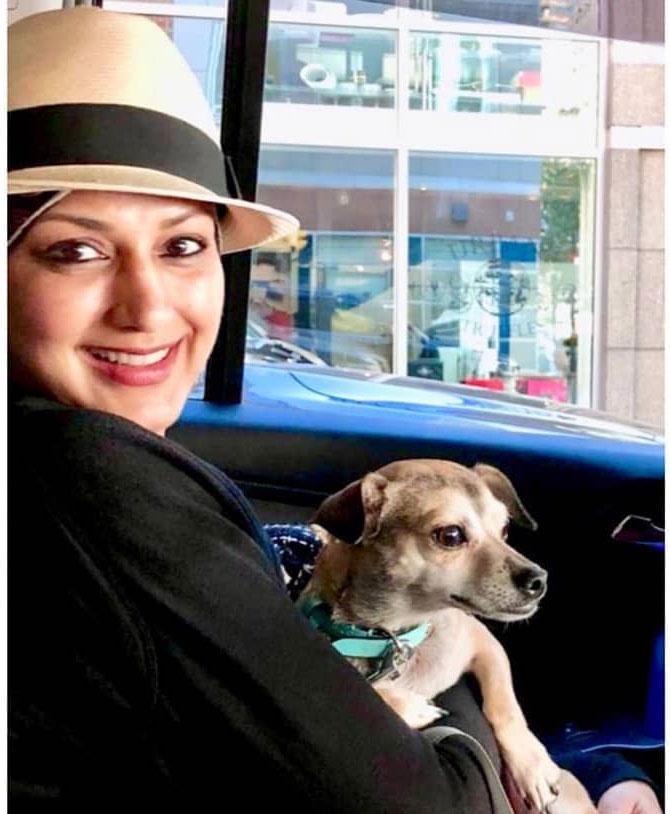 That Priyanka Chopra adores her petite pooch Diana is known to all.
So much so that Diana Chopra has her own Instagram account with close to 87,000 followers.
Last week, Priyanka assigned Diana to cheer up Sonali Bendre.
Sonali, who is currently in New York undergoing cancer treatment, shared a picture with Diana on Instagram and wrote, 'Dogs are the best, really. This is the first dog I'm playing with after leaving my #LittleMissIcy back home in Mumbai.... lots of emotions, a bittersweet combination of love and nostalgia. Thank you @priyankachopra for letting me hang out with @diariesofdiana, she's absolutely adorable and is the cutest thing in the world.'
'P.S. Sorry PC, loved spending the day with you girls, but @diariesofdiana was the highlight! Her snuggles are the best (even though she is literally less than a quarter the size of Icy.'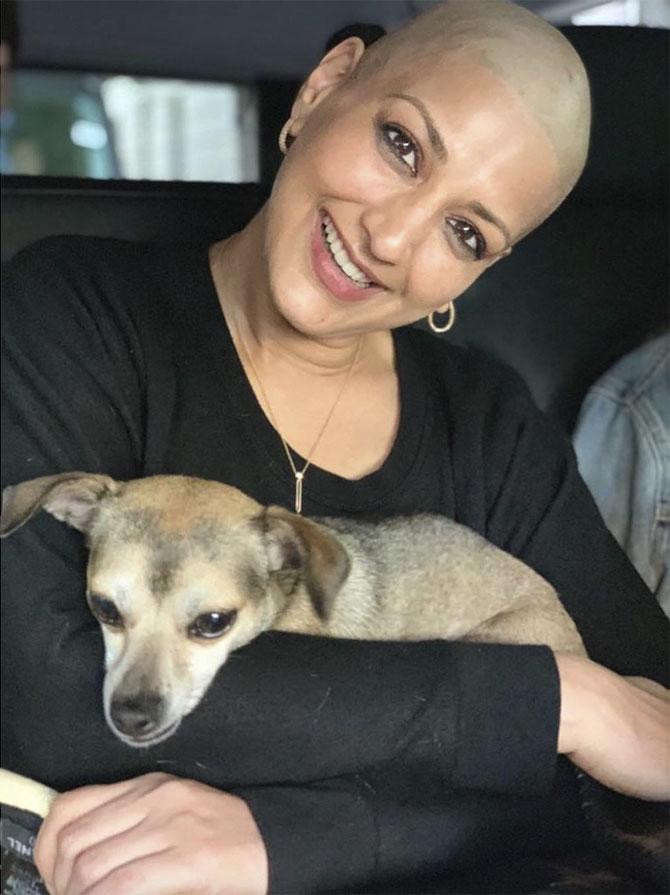 Diana had fun chilling out with Sonali as well and shared pix from their outing on her Instagram account.
'It was paw-mazing to take you around town @iamsonalibendre! Looking forward to spend another fun day with you soon! #FunTimes #GirlsDayOut P.S. I can't wait to hang with #LittleMissIcy.'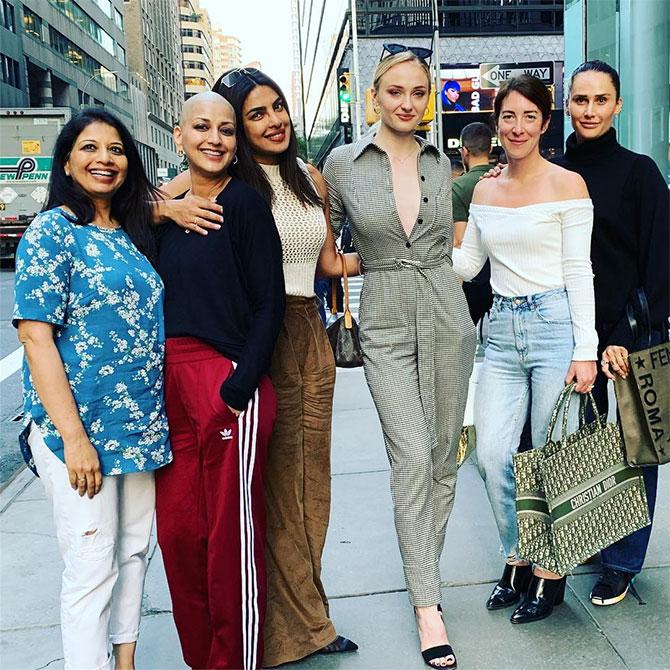 Priyanka, Game Of Thrones's Sophie Turner and friends spent quality time with Sonali in New York.
'Girls will be girls.. @iamsonalibendre @sophiet @danasupnick @mimi', Priyanka posted on Instagram.
How chweet.