MasterChef was the theme for the 5 year old's birthday party.
Shilpa Shetty Kundra and Raj Kundra celebrated their son Viaan Raj Kundra's birthday on Sunday, May 21.
'My son brought in his birthday by giving (gifts) to his friends on the streets. Followed by a visit to the orphanage to feed all the children yesterday. I can't believe he is 5 years old! Thank you @theshilpashetty for making me a father! @viaanrajkundra Happy Birthday my Son,' Raj tweeted.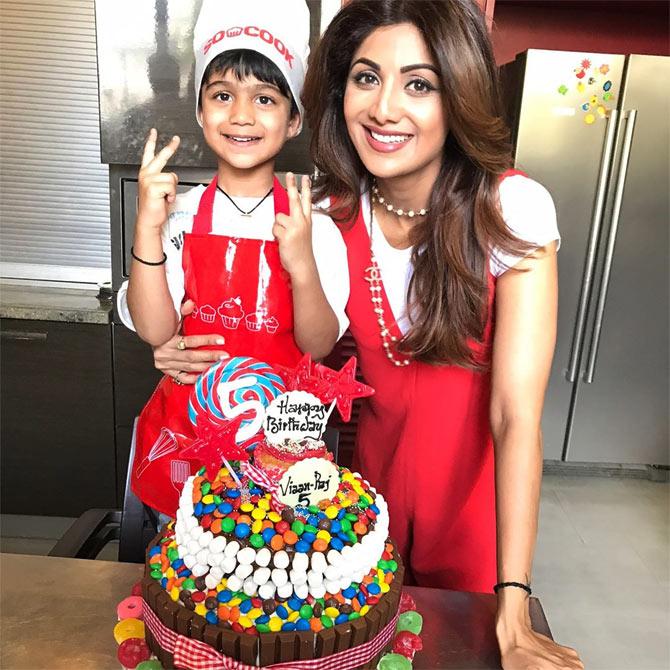 The theme for Viaan's party was 'MasterChef' since he loves to cook.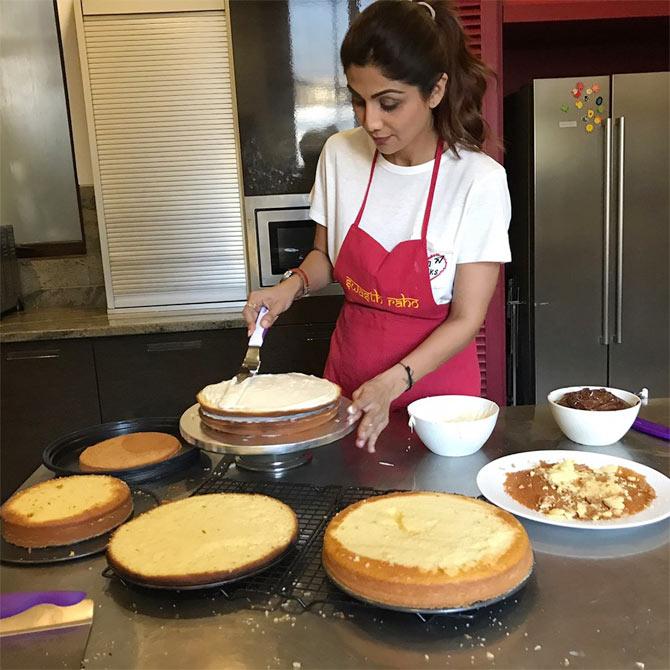 Mama and son baked a cake together. 'Great activity to keep them engaged,' Shilpa posted with the picture.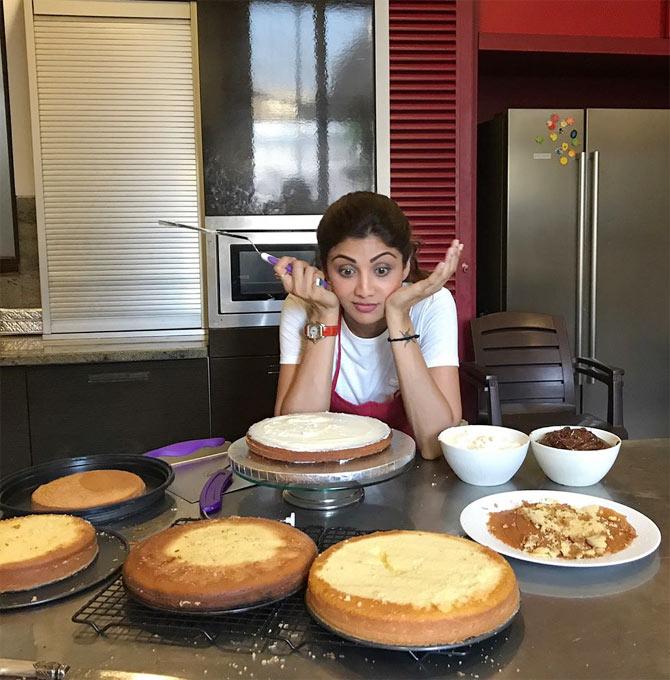 'So believe it or not,' says Shilpa, 'baked this from scratch'.
'The sponge, frosting,crumb coating,stacked and decorated all by me. A week of prep, watchin YouTube videos and loads of gumption..all well worth the effort after seeing the smile on my Sons face (all the stuff he normally doesn't get to eat at once,sweet discipline). Thanks @poojadhingra for the reassurance and cupcakes #lovebaking #sonday #birthday'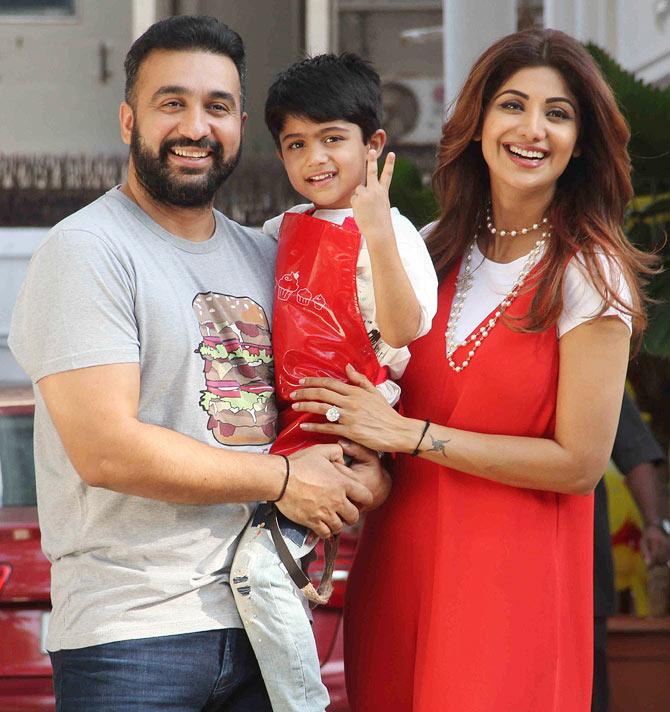 The happy family strikes a happy pose.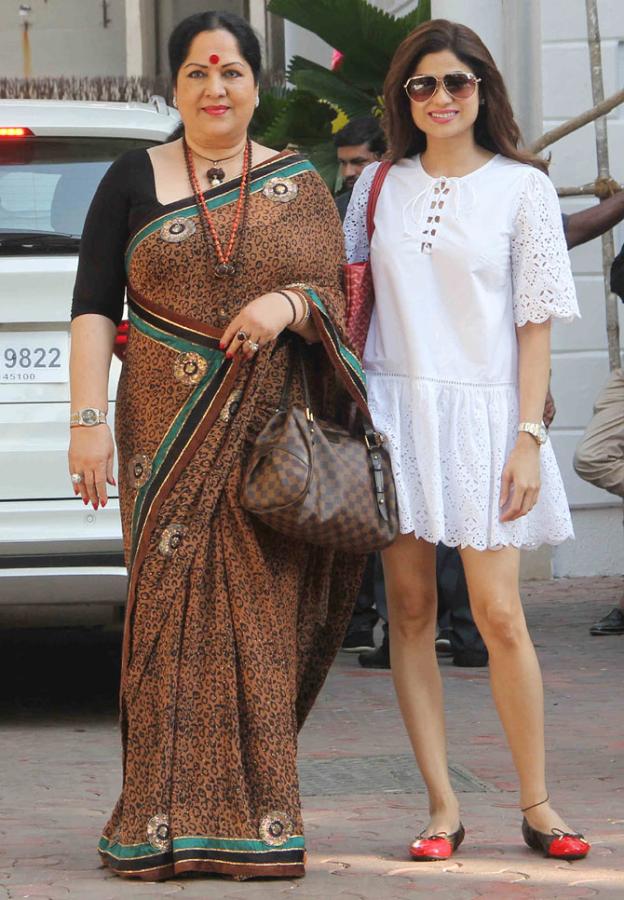 Viaan's nani (maternal grandmother) Sunanda Shetty and masi Shamita Shetty.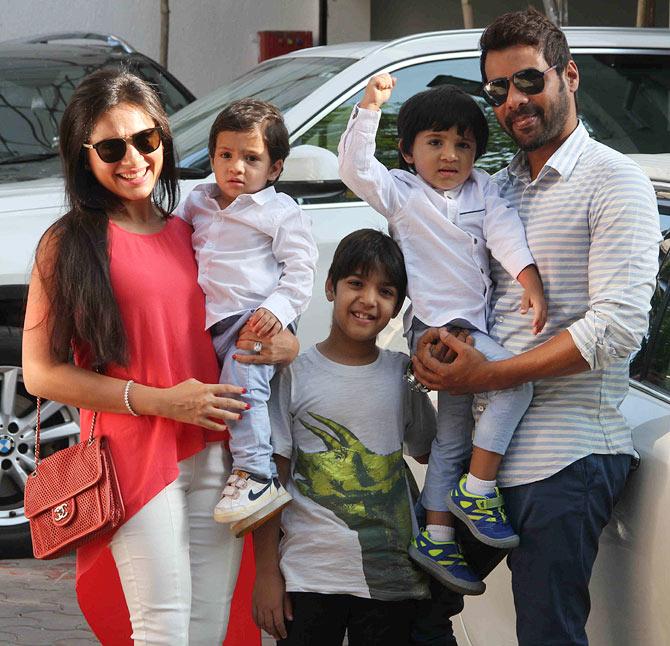 Television actors Kanchi Kaul and Shabir Ahluawalia with their sons Azai and Ivarr at the party.
Divya Khosla Kumar colour coordinates with son Ruhaan at the party.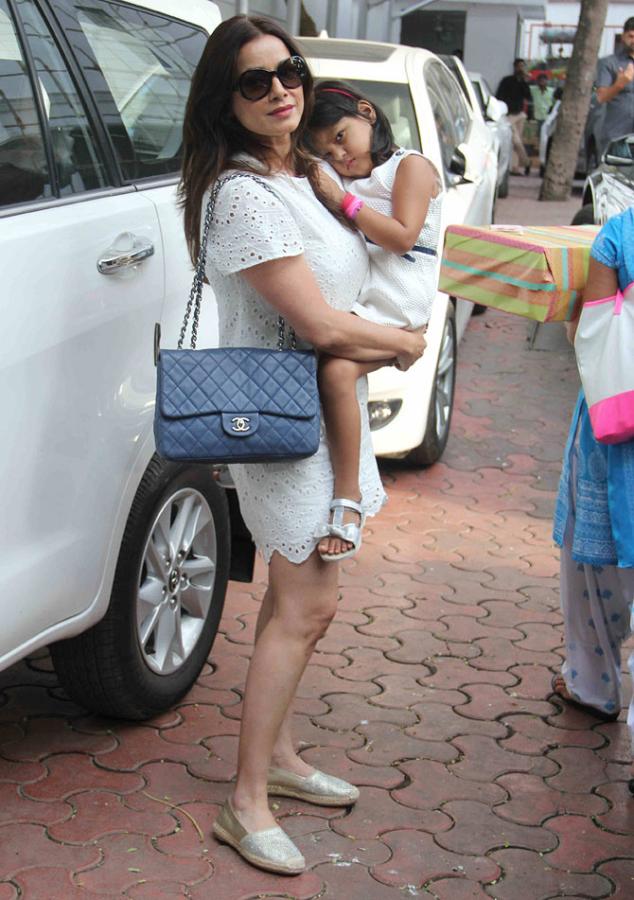 Neelam Kothari's daughter Ahana go white, which is perfect for this weather.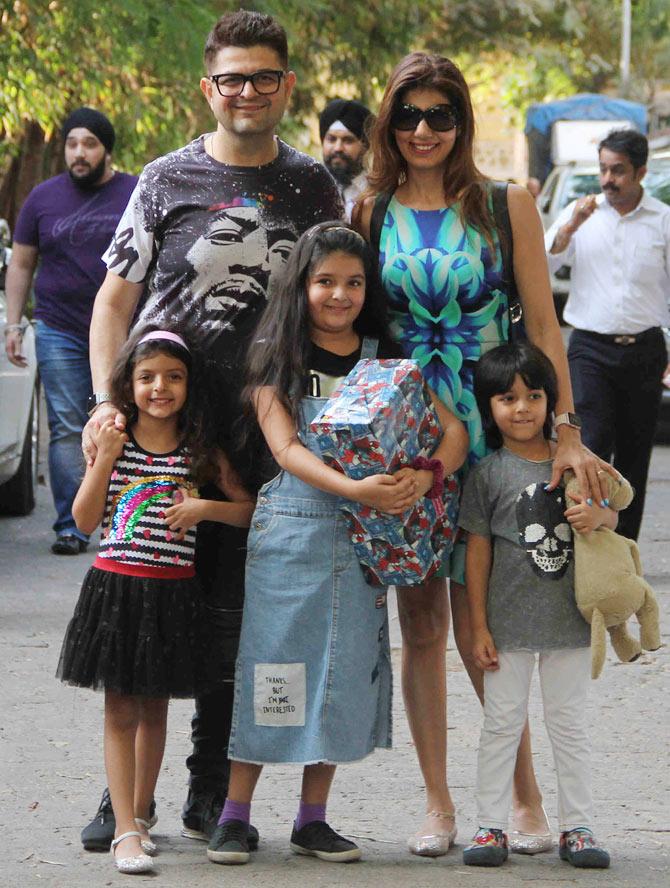 Photographer Dabboo Ratnani and wife Manisha with their children Kiara, Shivaan and Myrah.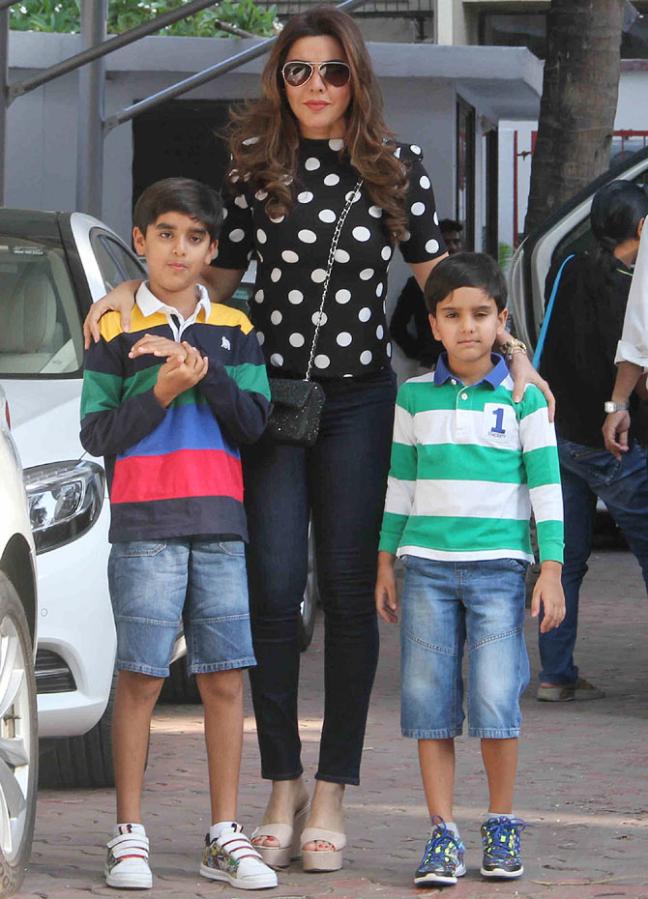 Kahkashan Patel with her sons.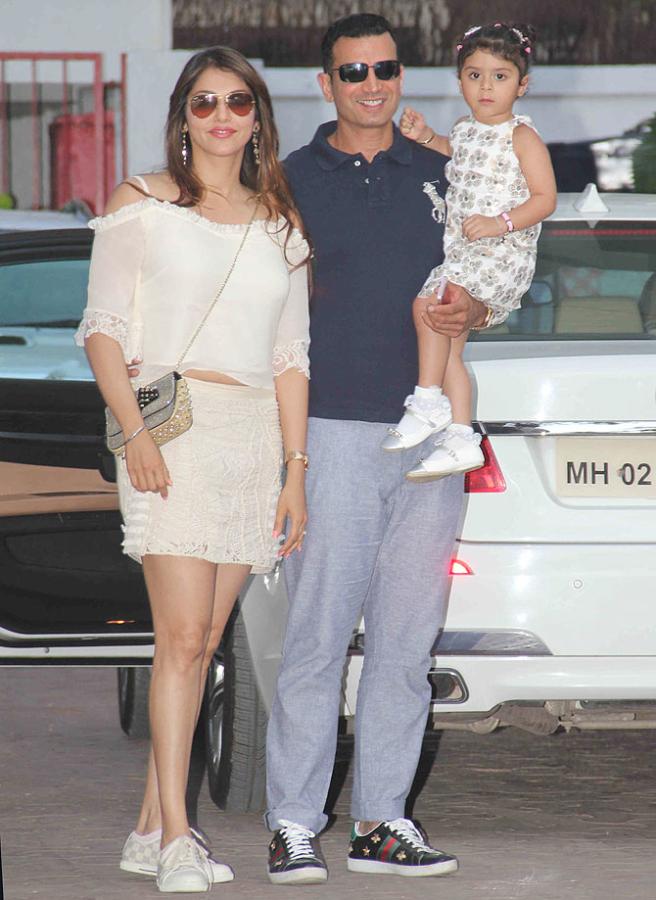 Isha Koppikar with husband Timmy Narang and daughter Rianna.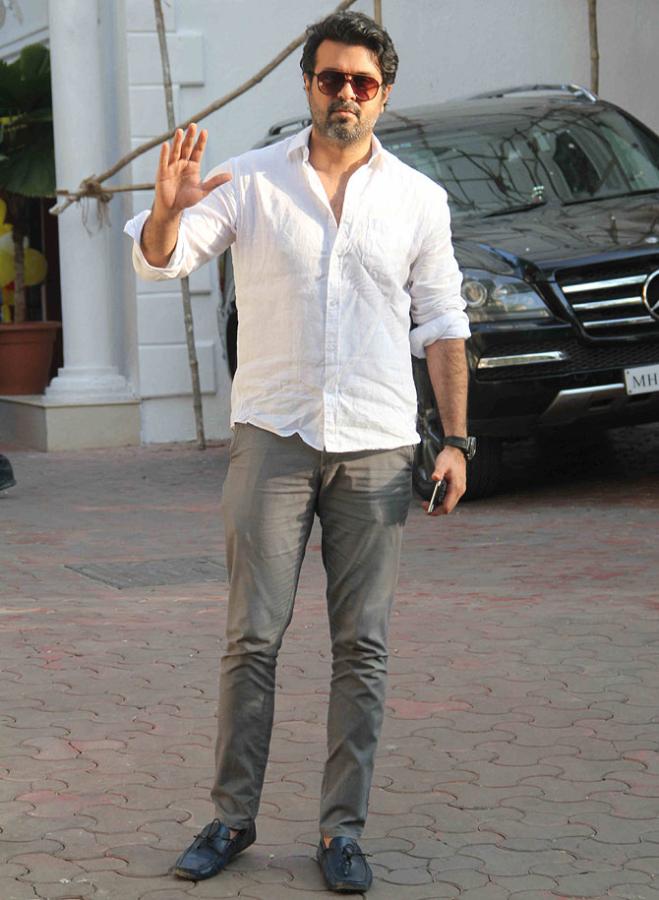 Harman Baweja looks unrecognisable.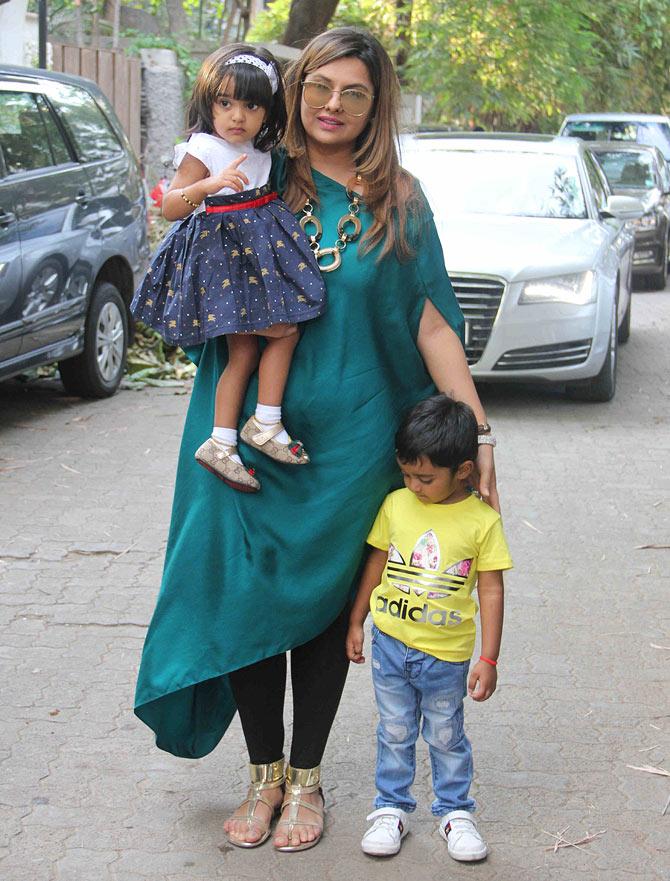 Deepshikha Deshmukh with her cihldren Vash and Diviyanaa.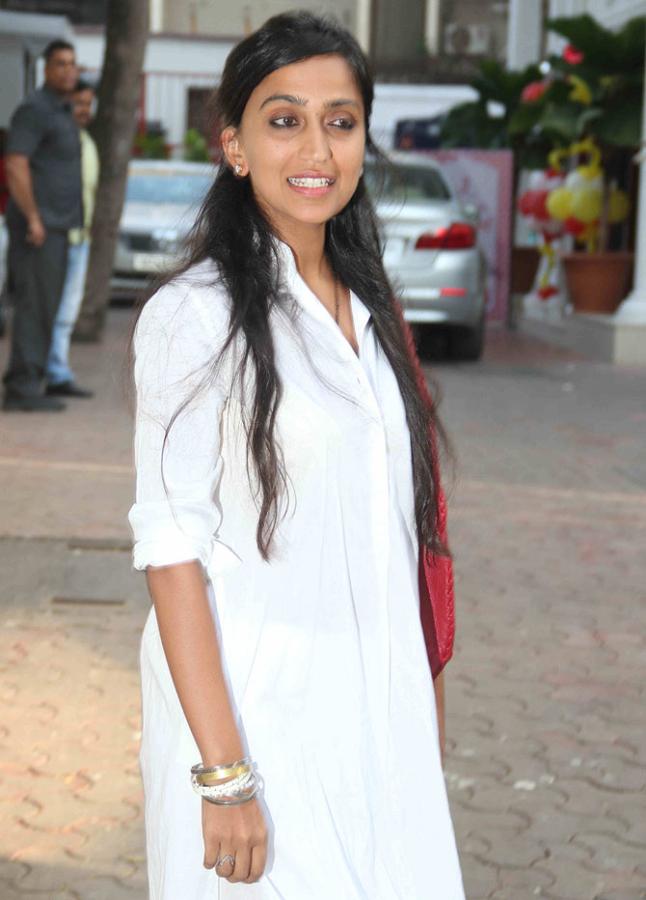 Vivek Oberoi's wife Priyanka.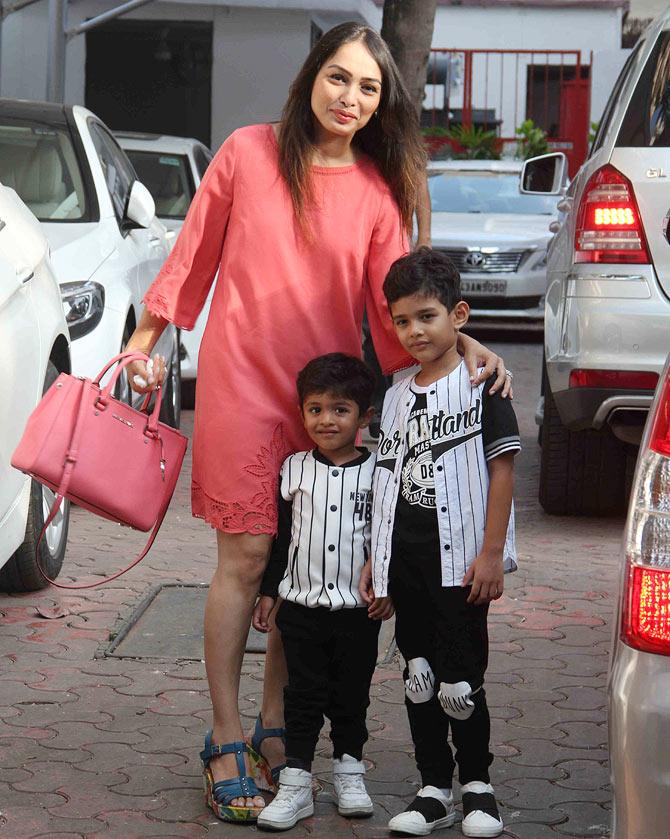 Choreographer Ganesh Hegde's wife Sunayna and sons Giaan and Hriyaan.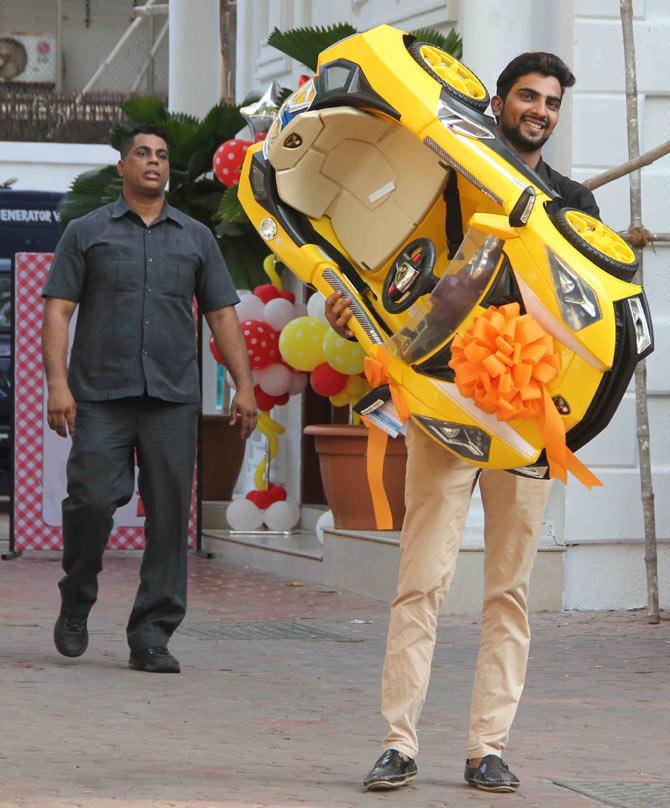 That's one of Viaan's gifts.
Photographs: Pradeep Bandekar and Shilpa Shetty Kundra/Instagram