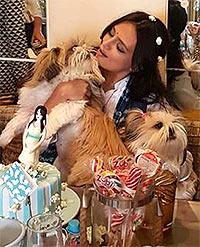 The top posts on social media from your favourite Bollywood celebrities: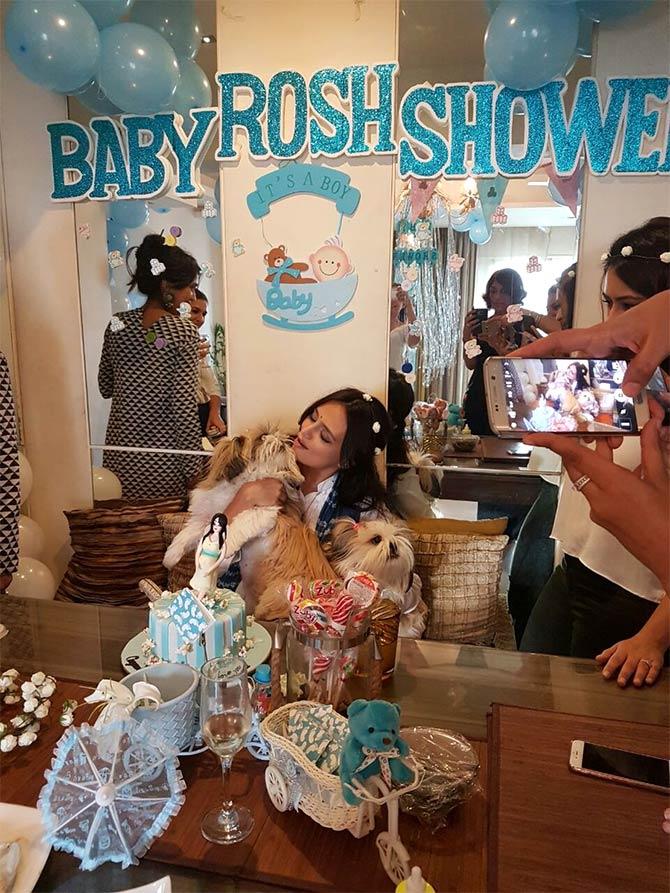 Television actress Roshni Chopra, who is expecting her second child, recently had a ball when her friends threw her a surprise baby shower.
Preeti Simoes, creative director of The Kapil Sharma Show, shared few pictures on Twitter and wrote, '@roshn1chopra surprise baby shower @Diya_9 @memyselfshweta @vivek_oberoi .. superrrrr fun.'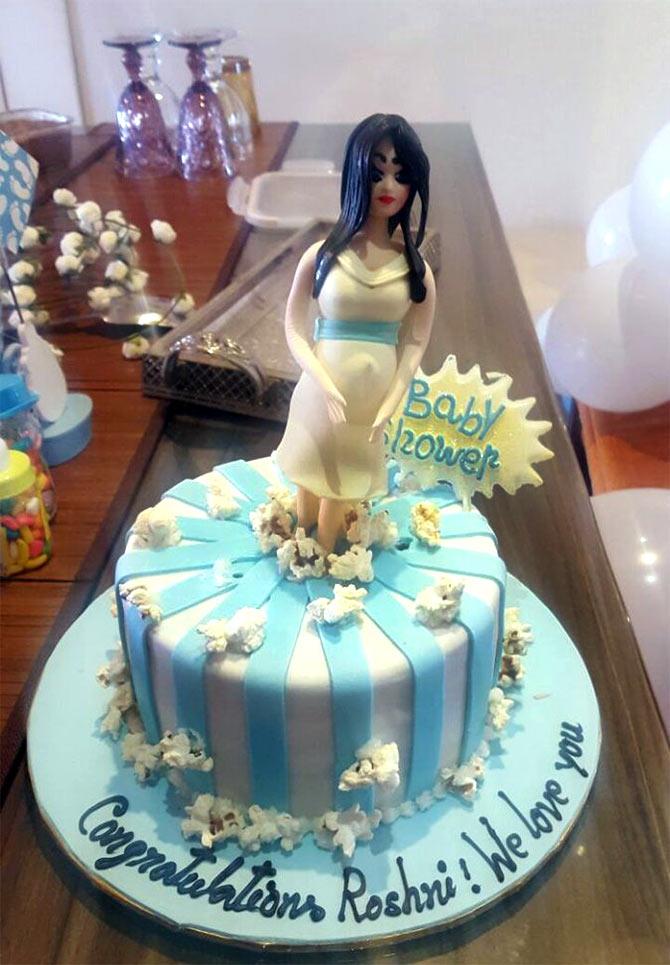 Chopra retweeted the pictures and replied, 'I have the best sisters ever.'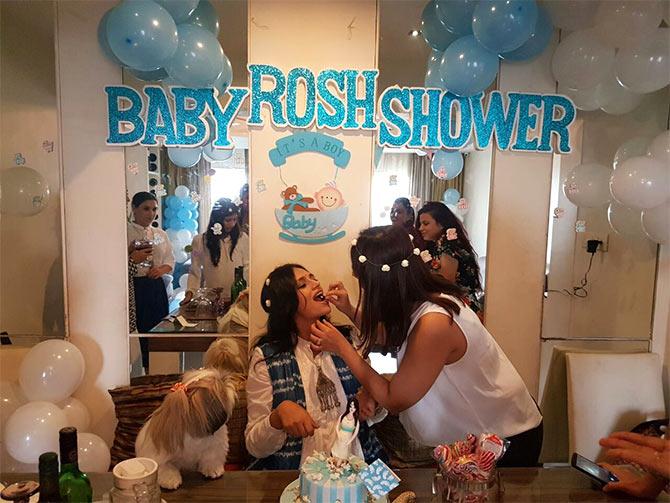 Preeti's sister Neeti also shared a picture and wrote, 'And this is jus the beginning .. @roshn1chopra My hot mommy! Can't wait to be a Masi again.'
The 35-year-old actress, who is married to Siddharth Kumar Anand, is reportedly due in September.
***
'Let us become a Human first'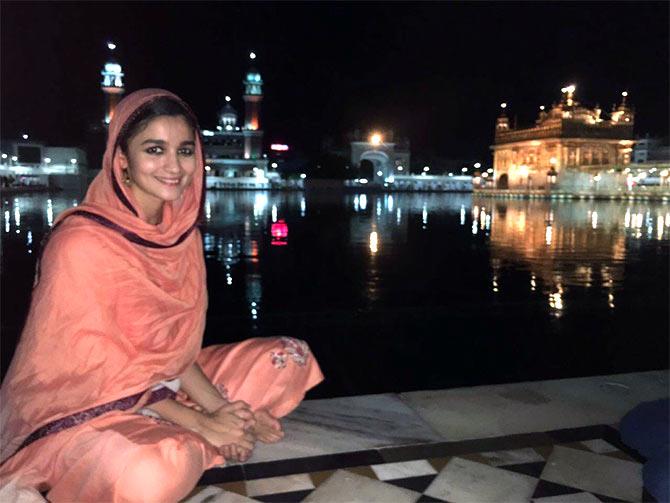 Filmmaker Mahesh Bhatt shared a picture of his daughter Alia along with a meaningful message on Twitter.
He wrote, 'Before becoming a Sikh, a Hindu, a Muslim, a Christian. Let us become a Human first. - Guru Nanak.'
Alia, who will next be seen in Gauri Shinde's Dear Zindagi, will soon start shooting for Badrinath Ki Dulhania with Varun Dhawan.
***
Meet Priyanka's mini version!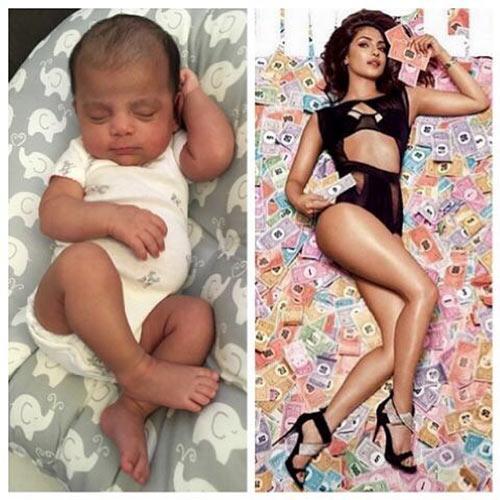 Priyanka Chopra introduced her mini version to the world on Instagram recently.
She posted these pictures on the photo-sharing site and captioned it, 'So here's my little mini me..lol!!! @sky.krishna #posersforlife @divya_jyoti @vimlaakhouri.'
The adorable baby is PeeCee's niece, Krishna Sky Sarkisian.
The singer-actress is currently in New York, shooting for the second season of her American hit show Quantico.
***
Elli Avram chills in hometown Stockholm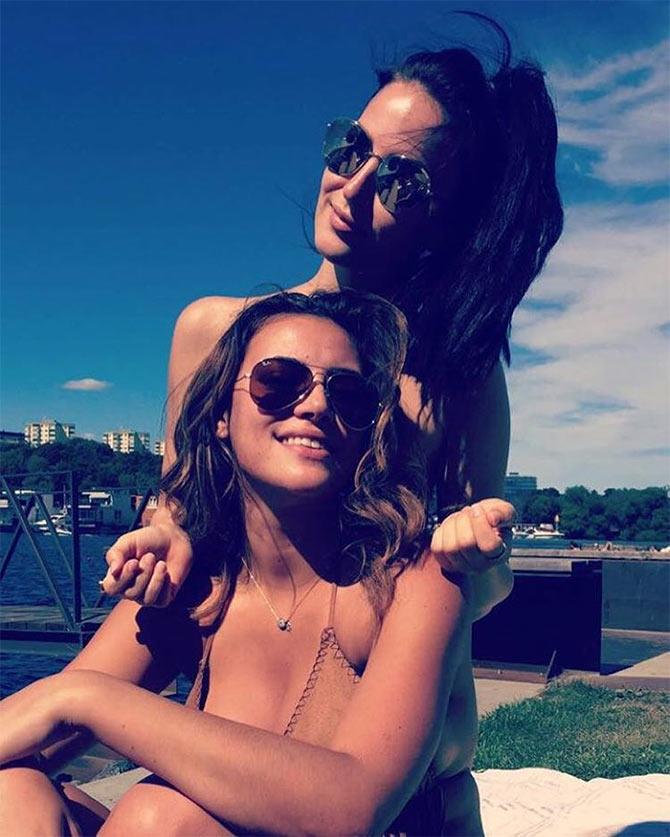 Former Bigg Boss contestant Elli Avram is enjoying time in her hometown Stockholm.
Last seen in Kapil Sharma-starrer Kis Kisko Pyaar Karoon, the actress is spending quality time with her friends and family in the Swedish capital.
She shared this picture on Instagram and wrote, 'STOCKHOLM #hometown.'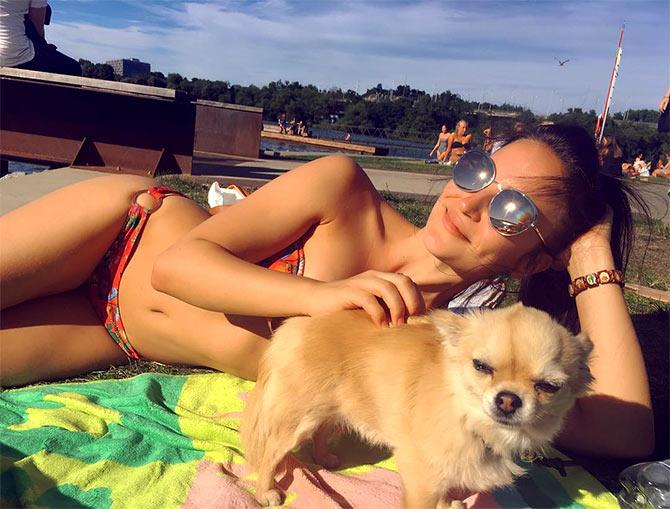 'Adorable Edit liked our company and decided to stay with us instead. #foundlove #edit,' she captioned another picture.
***
B-town celebs praise Deepika
Deepika Padukone recently shared the trailer of her Hollywood debut xXx: The Return of Xander Cage on Twitter and while the B-town beauty is barely seen the video, industrywallas are all praises for her:
Arjun Rampal: 'Hey hey!!! How slick is this! Way to go Deepika. Looking awesome.'
Rahul Dholakia: 'I had a big grin as I watched @deepikapadukone in her new xXx teaser. So happy for her, and proud of her too. Go rock the City of Angels.'
Madhur Bhandarkar: '@Deepikapadukone all the best for your big hollywood debut in #xXxTheMovie #ReturnOfXanderCage. May your #JALWA continue.'
Harshvardhan Kapoor: 'I'm not watching this for vin diesel , but I can't wait till January #ReturnOfXanderCage @deepikapadukone.'
Sidharth Malhotra: 'The Midas touch girl is back with guns,girls, global domination @deepikapadukone … waiting and wanting for more...'
Neetu Chandra: 'That's fabulous Deepika !!Way to go girl! Very excited to see you in this action :)) Great luck to the team.'
Dia Mirza: Woah!!! That sure is a tease. You already have people wanting to see more @deepikapadukone #xXxReturnOfXanderCage.'
Chetan Bhagat: Guns!Girls!Global Domination! so cool the xXx promo with @deepikapadukone. opening shot of Hong Kong. Nostalgia!
***
Like the latest poster of Dishoom?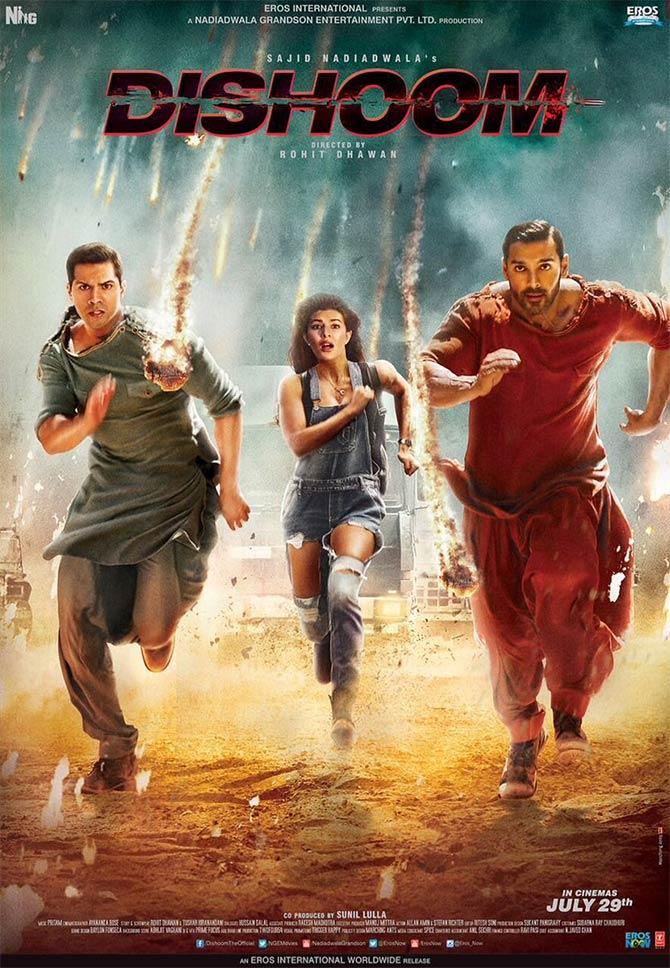 Varun Dhawan took to Twitter to share the new poster of his upcoming film Dishoom.
He wrote, 'Here's the new poster of #Dishoom. #7daysfordishoom. Catch us on 29th July.'
The film is directed by Varun's brother Rohit Dhawan and also stars Jacquline Fernandez, John Abraham, Akshaye Khanna and Saqib Saleem.
***
When Ranveer caught up with up two legends!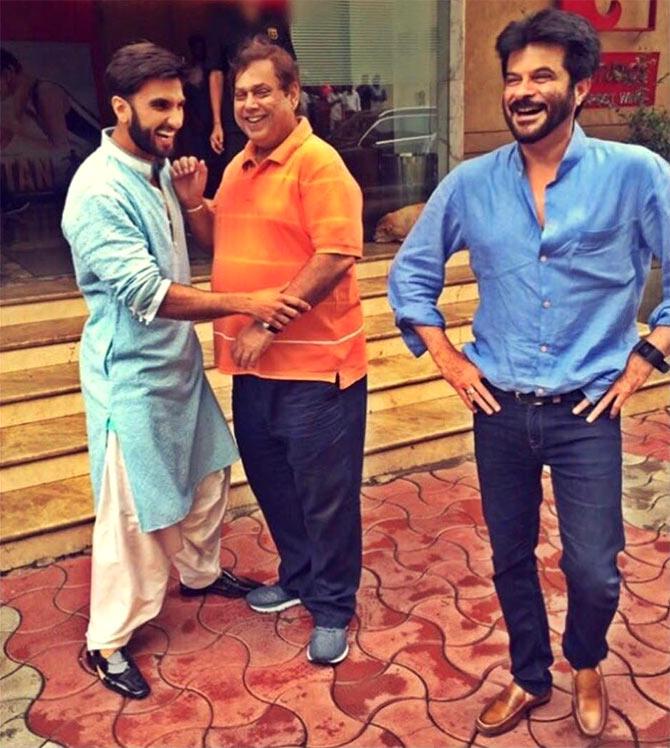 Ranveer Singh recently caught up with two film legends: David Dhawan and Anil Kapoor.
The actor shared a picture on Instagram, above, and captioned, 'Get these two together and expect a RIOT !!! #legends #DD #AK.'