Check out the Bollywood turnout on voting day!

While Abhishek and Jaya Bachchan and Rekha were among the early birds who cast their votes in the ongoing Maharashtra assembly elections, several other showbiz celebrities took to Twitter to share their selfies after casting their votes.

Take a look!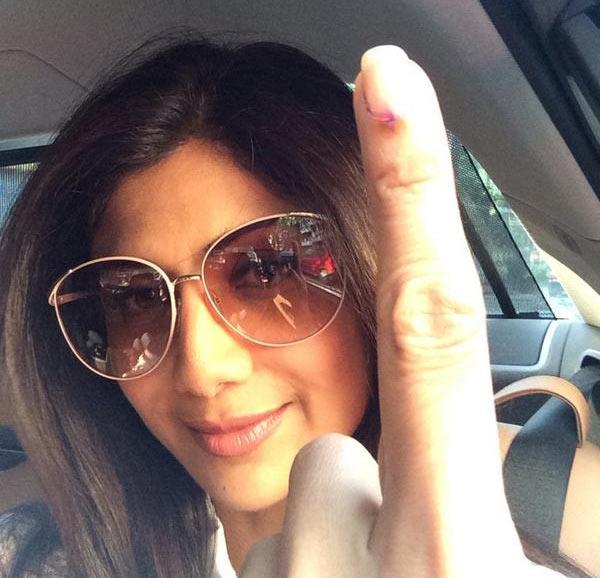 Shilpa Shetty shows off her inked finger.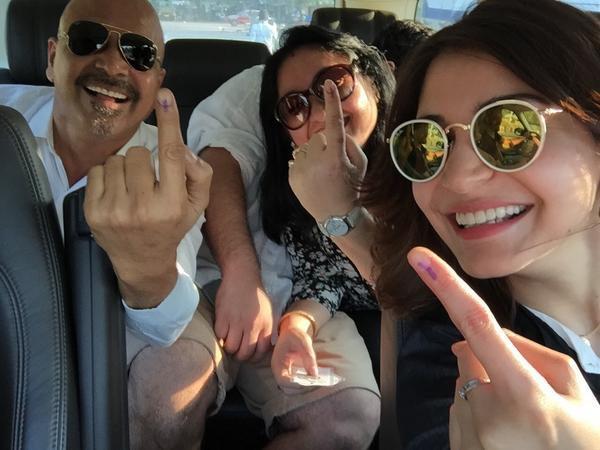 Anushka Sharma tweets: 'My family and I just got inked !! Pls notice my camera shy brother who refused to be in the picture.'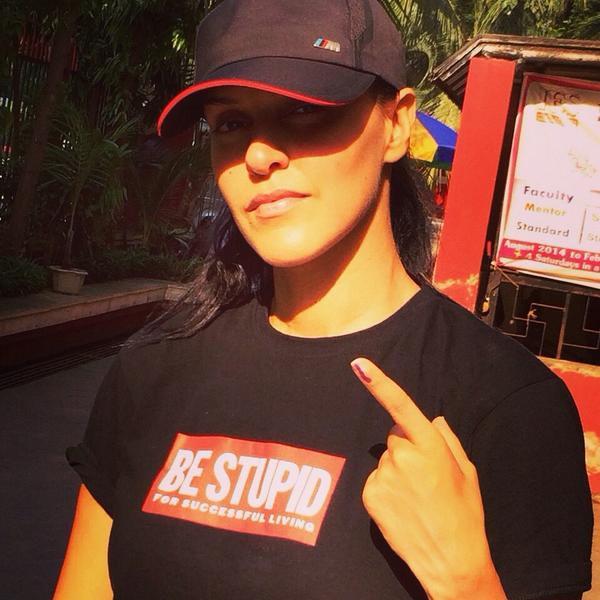 Neha Dhupia tweets an appeal: 'Come on guys , every vote counts... Go make a difference jus 30 mins left!'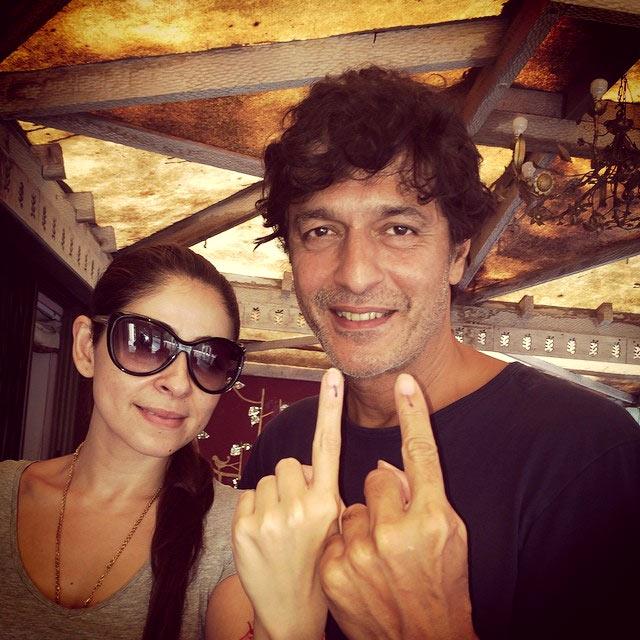 Chunky Pandey and wife Bhavna stick out their fingers.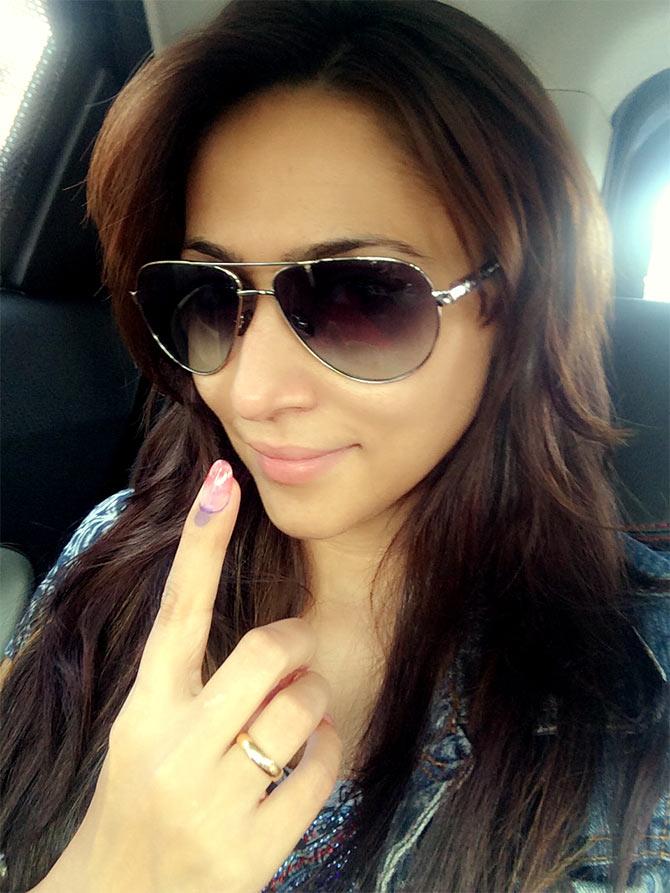 Uttaran actress Rishina Kandhari shared a picture with Rediff.com's Rajul Hegde, right after she cast her vote.

"I value my right to vote.

"When we vote, we are actually telling lawmakers how we feel about education, public safety, health care, and social security.

"We should all remember that there is strength in numbers. When we vote and get our friends and family members to do the same, we can truly make a difference," she said.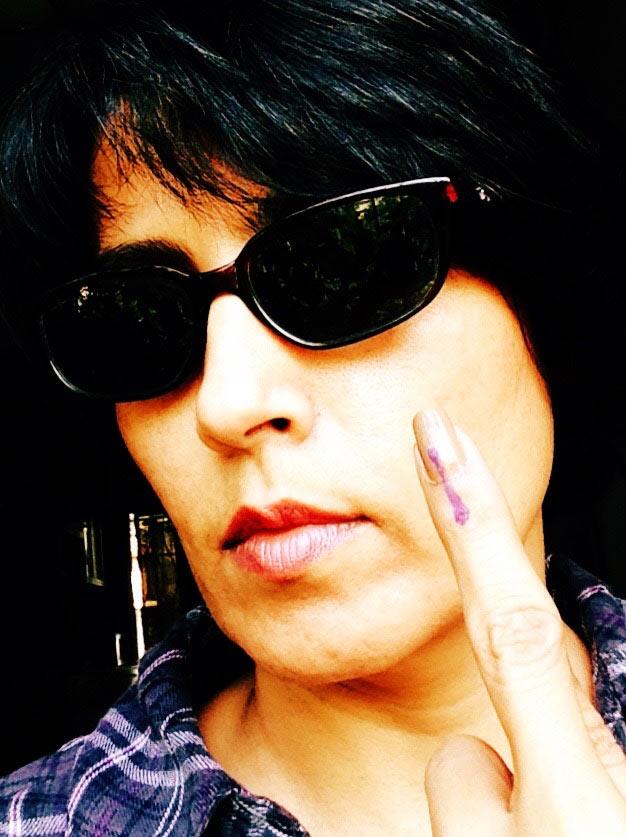 Television actress Meghna Malik, who plays the high-handed ammaji of Na Aana Is Des Laado, votes.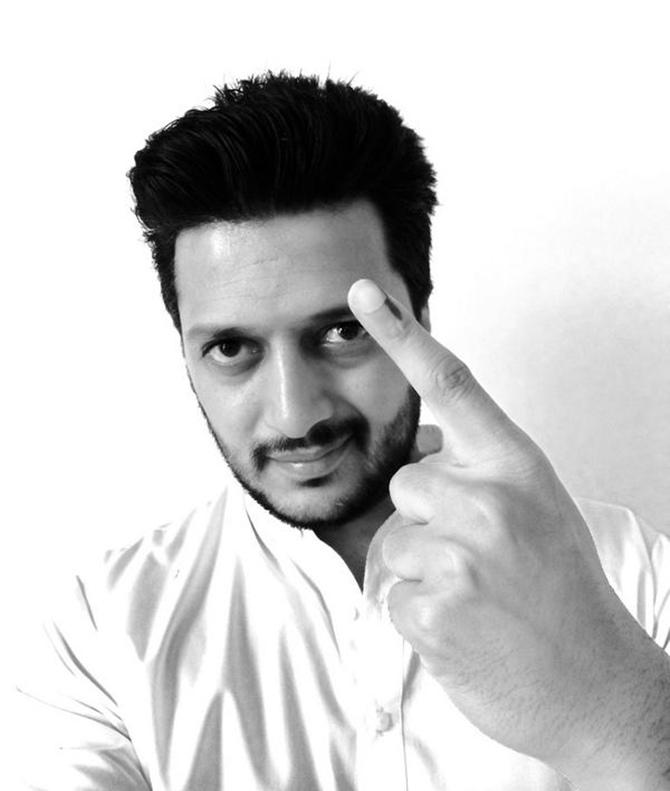 Actor-producer Riteish Deshmukh shared a picture of him flaunting his inked finger.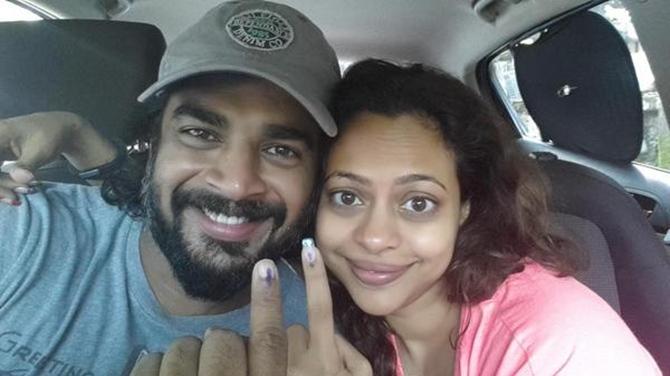 Actor R Madhavan was accompanied by wife Sarita Birje.

He wrote, "Citizen duty done early."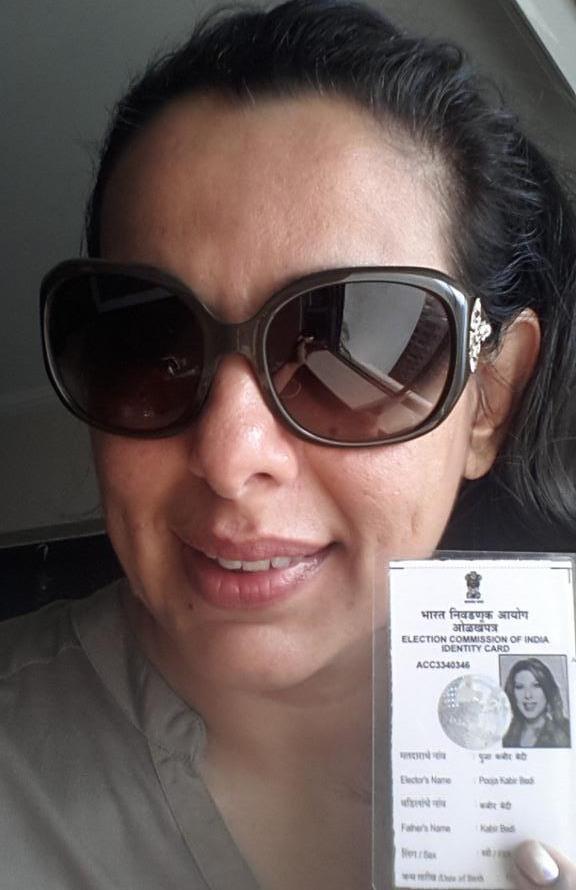 Pooja Bedi posed for a selfie with her Voter's ID and posted, "Voted!!!! & I urge ALL of u in Maharashtra & Haryana to vote:) your vote is your right.. & it DOES MAKE A DIFFERENCE!"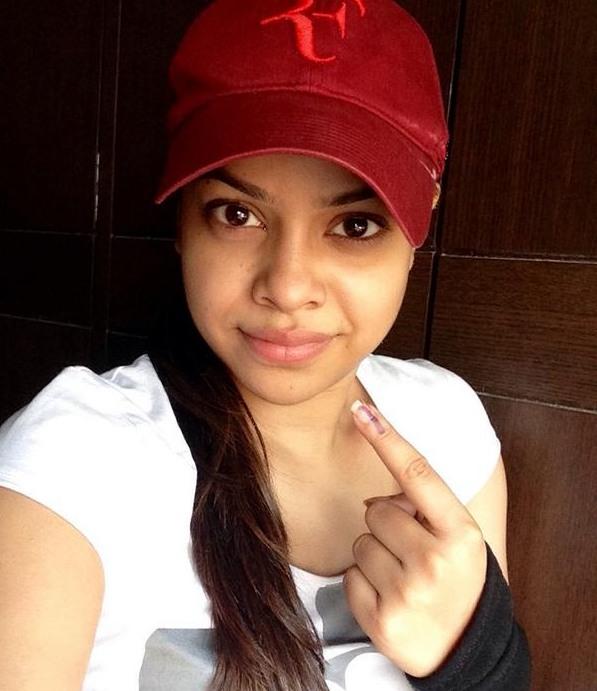 Television actress Sumona Chakravarti urged her fans to 'go get inked.'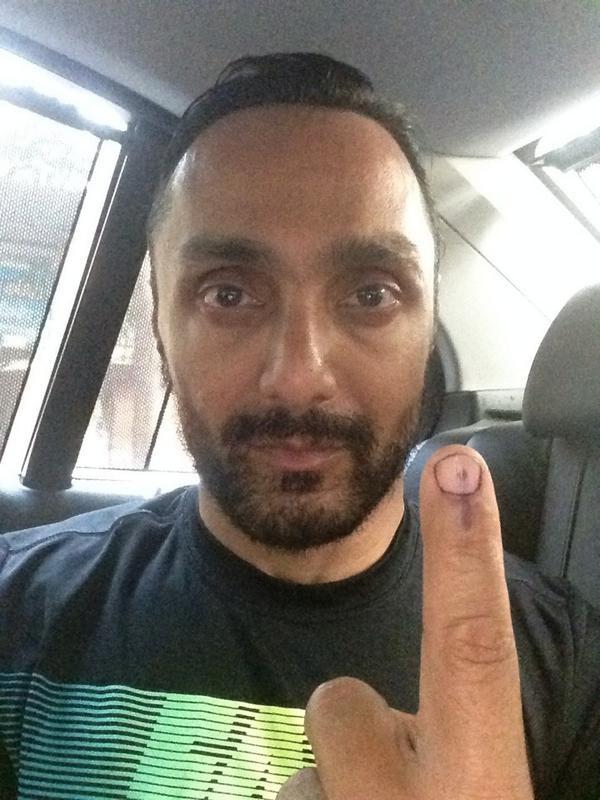 Rahul Bose also ventured out to cast his vote.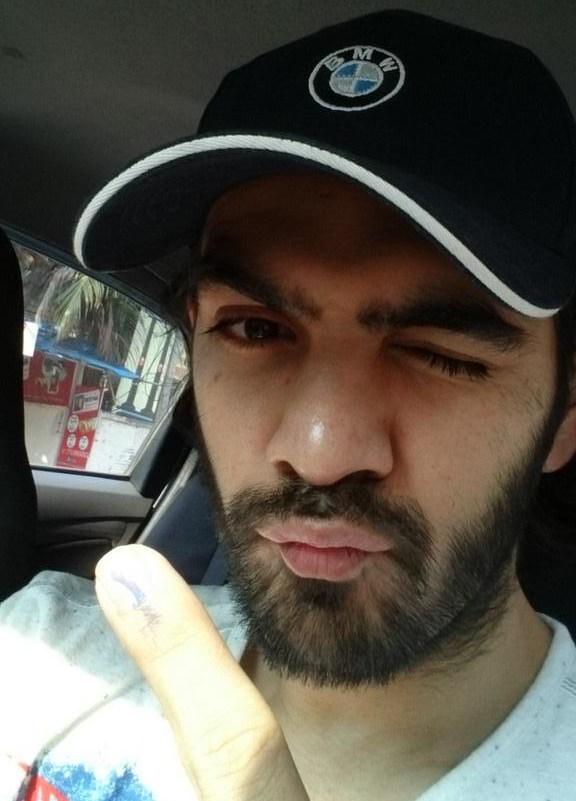 Actor Karan Grover posted a pouting selfie.

"Ek ungli duniya badal sakti hai.. Plz go vote," he shared.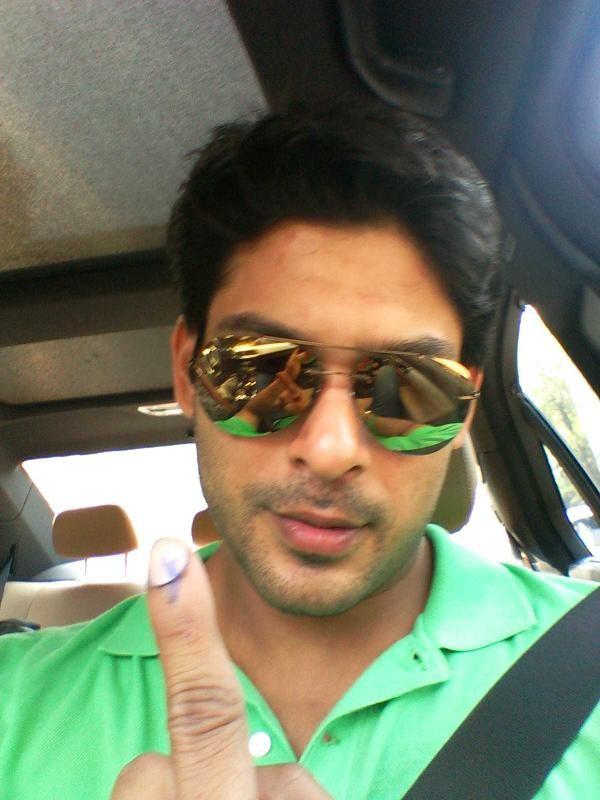 The hunky Sidharth Shukla wrote, "#MaharashtraElections Go vote Mumbai I just did #GetInked"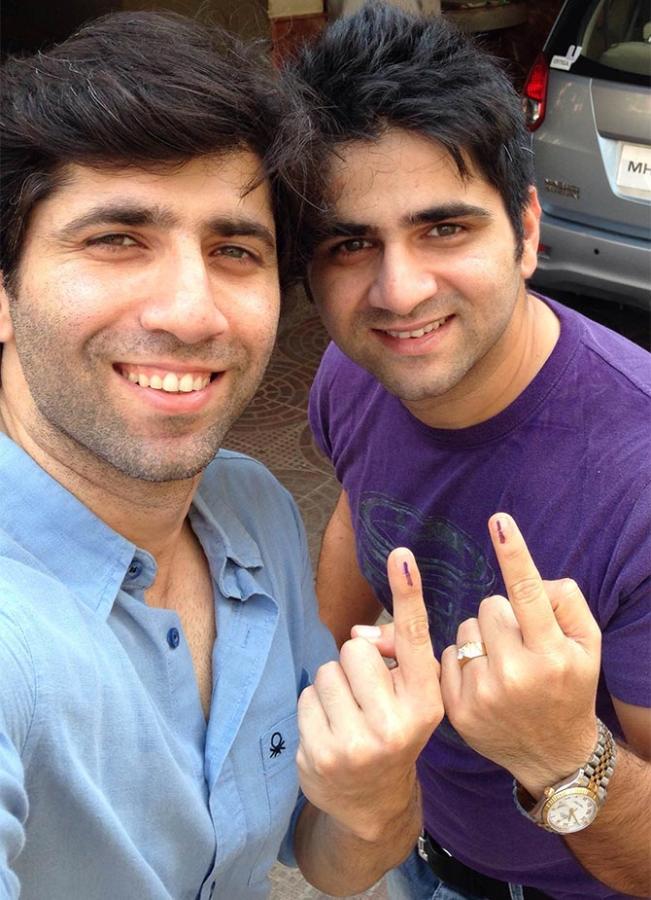 A
ctor
Sunil Kaul
, who was recently seen in
Haider
, was joined by his brother as he ventured out to cast his vote.
"I feel proud to be part of this amazing democracy called India. I have received abundantly from my country and the least I can do is to exercise my right to vote and help elect representatives who not only have the intent to take my motherland to great heights, but the vision and ability to do so well," he said.