Next Ganesh Chaturthi, RK Studios, Mumbai's famous movie landmark, won't be around.
Mumbai's famed RK Studios bid Lord Ganesha farewell on September 23.
This will be the last Ganpati at RK Studios since the studio is up for sale.
Ranbir Kapoor along with the Ganpati procession.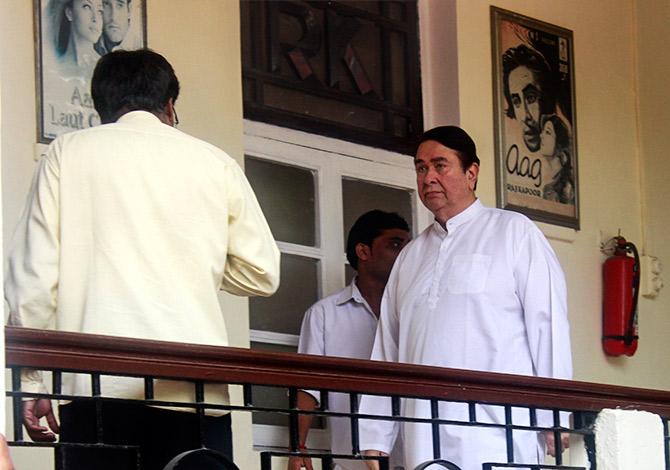 Randhir Kapoor, Raj Kapoor's eldest son, walks through RK Studios.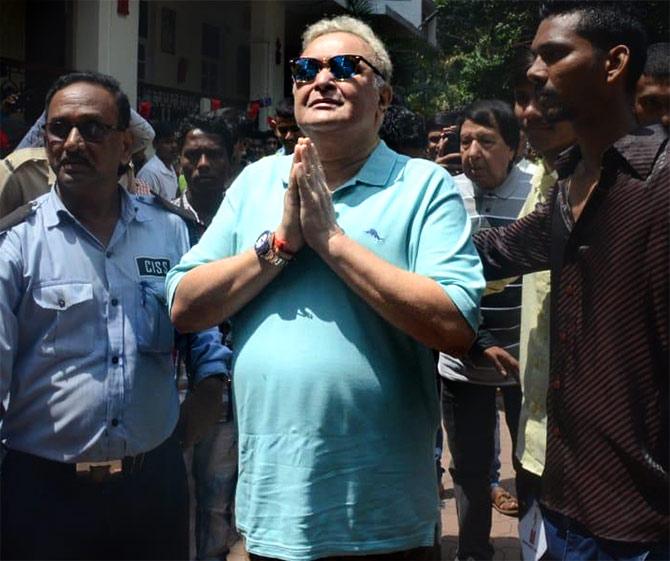 Rishi Kapoor prays to the Lord.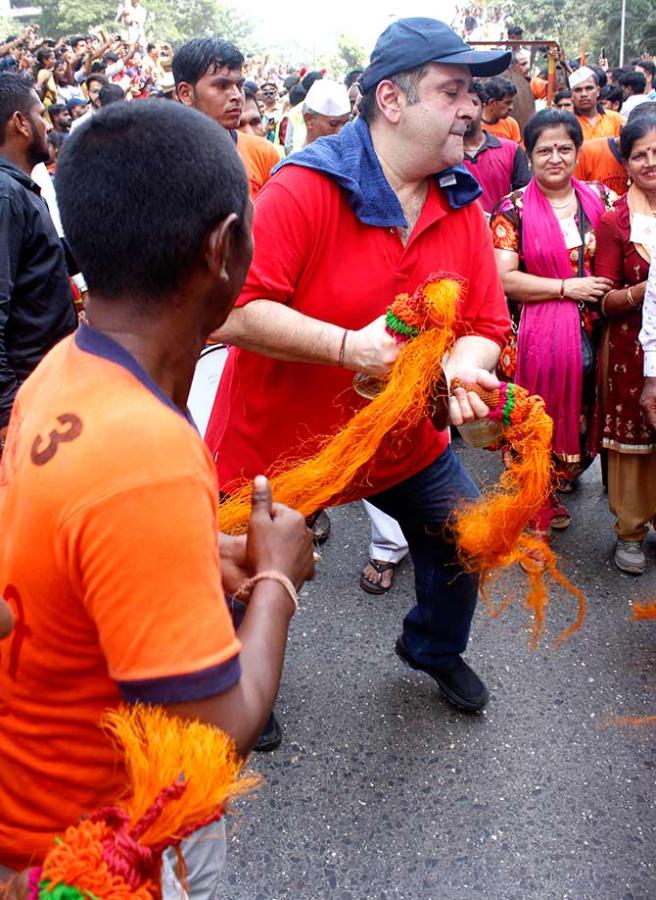 Rajiv Kapoor, Raj Kapoor's youngest child, dances as he bids farewell to Ganpati Bappa.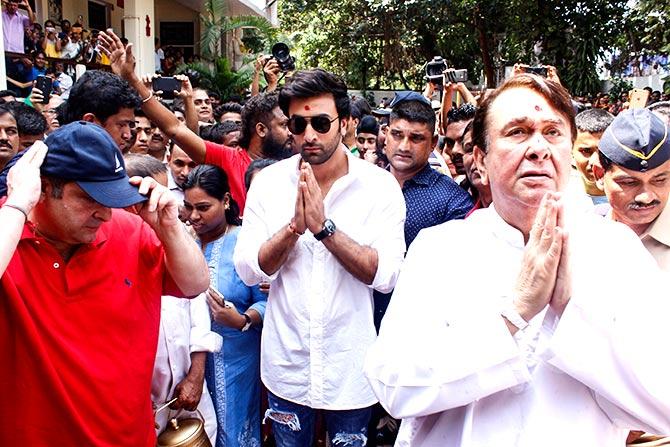 The Kapoors walk with the visarjan procession.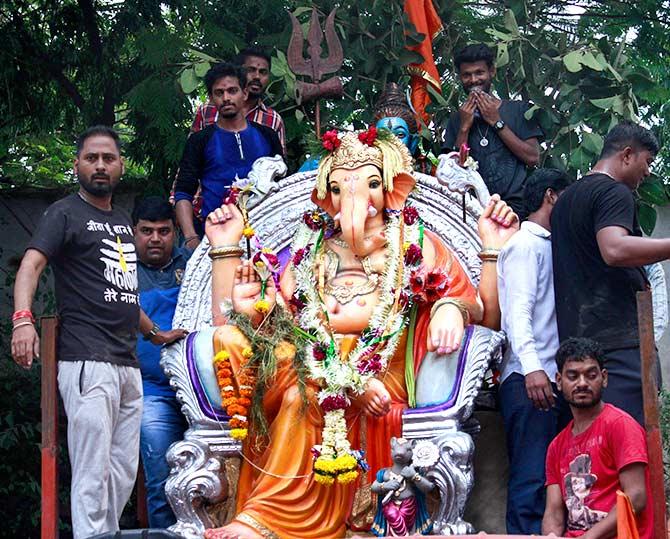 Ganesh Chaturthi has been an annual feature at RK Studios for many years.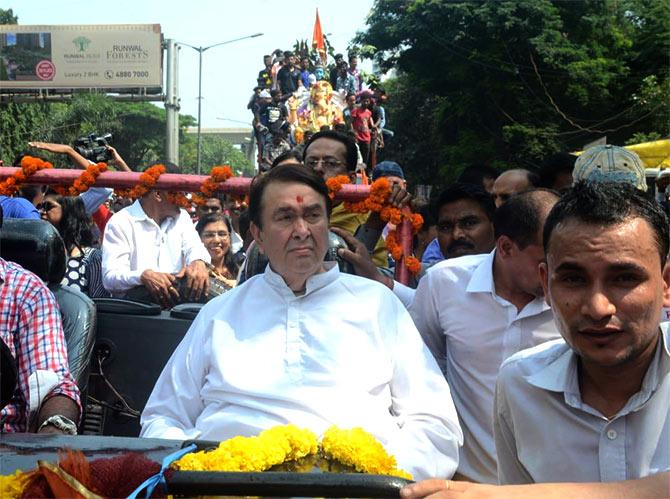 A sombre Randhir Kapoor.
Photographs: Pradeep Bandekar