Mumbai can't get enough of Ranbir walking on its streets.
The Kapoors bid goodbye to Lord Ganesha on September 5.
Rishi Kapoor, elder brother Randhir, younger brother Rajiv, and Rishi's son Ranbir took part in the Ganpati visarjan, leading the procession from RK Studios in Chembur, north east Mumbai.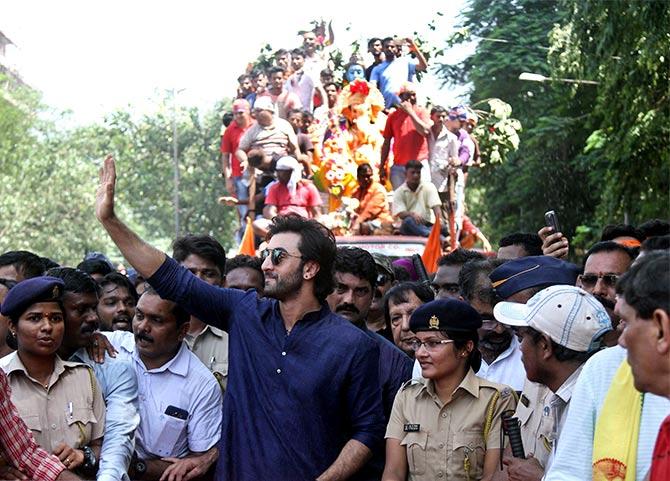 Ranbir waves to fans.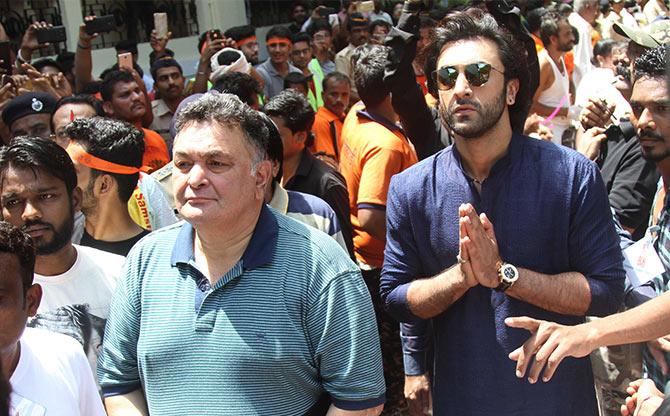 Father and son are colour coordinated.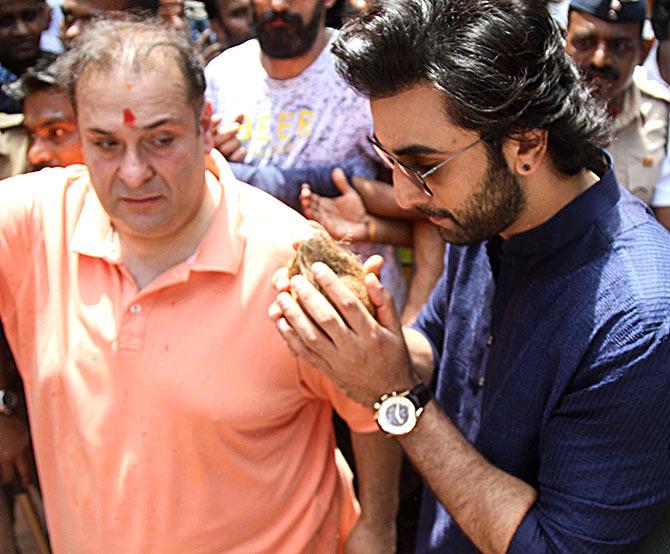 Ranbir offers a coconut as uncle Rajiv Kapoor looks on.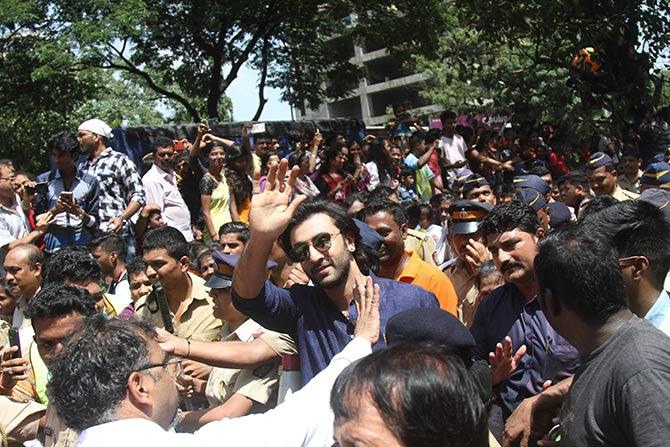 Ranbir's fans can't get enough of the star.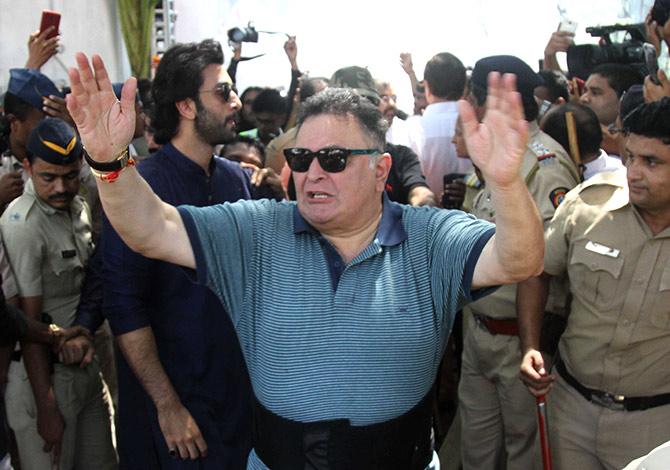 Rishi Kapoor has trouble controlling his famous temper.
The actor had lost his cool last year as well.!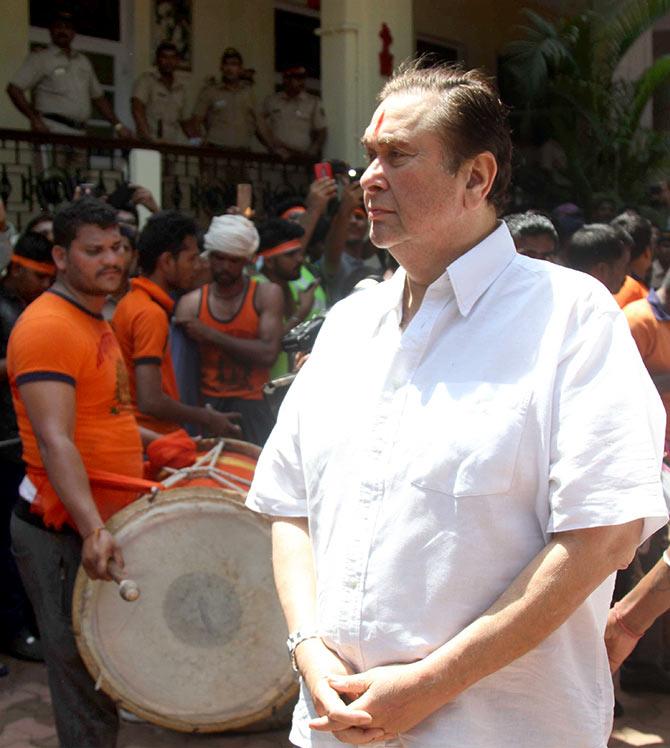 Randhir Kapoor looks pensive.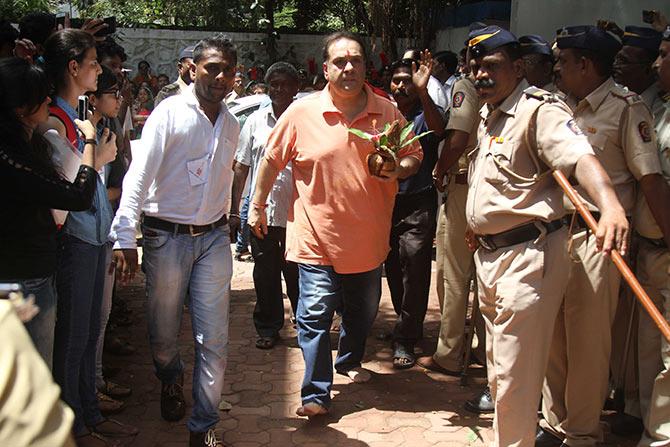 Rajiv Kapoor brings the kalash.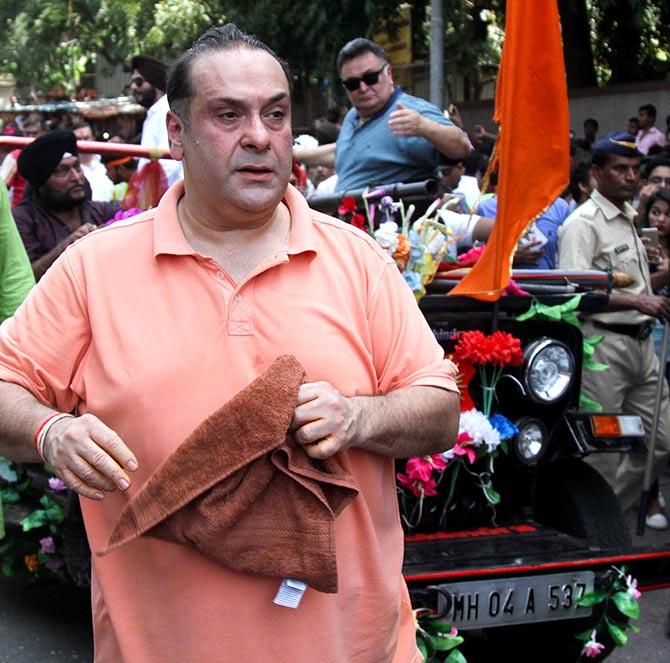 Rishi takes a ride while Rajiv walks.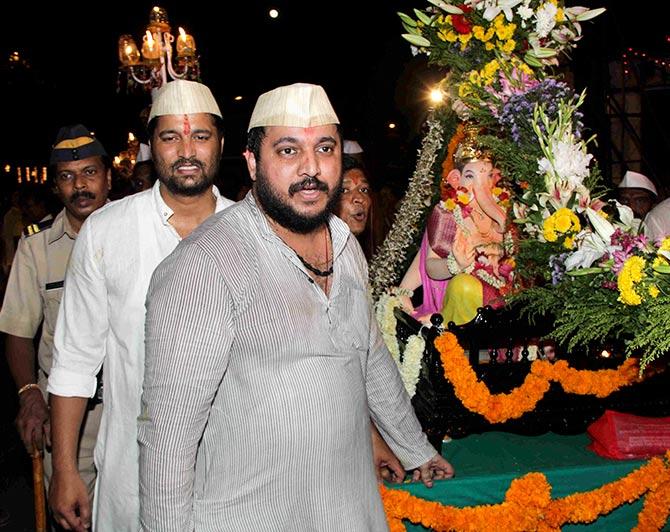 Meanwhile, Nana Patekar's Ganpati also did the visarjan.
Nana was not present, but son Malhar did the rituals.
Photographs: Pradeep Bandekar