Ram Charan Teja and his wife, Upasana Kamineni Konidela, celebrated their seventh wedding anniversary -- in advance, it falls on June 14 -- with an African safari.
Here are some glimpses: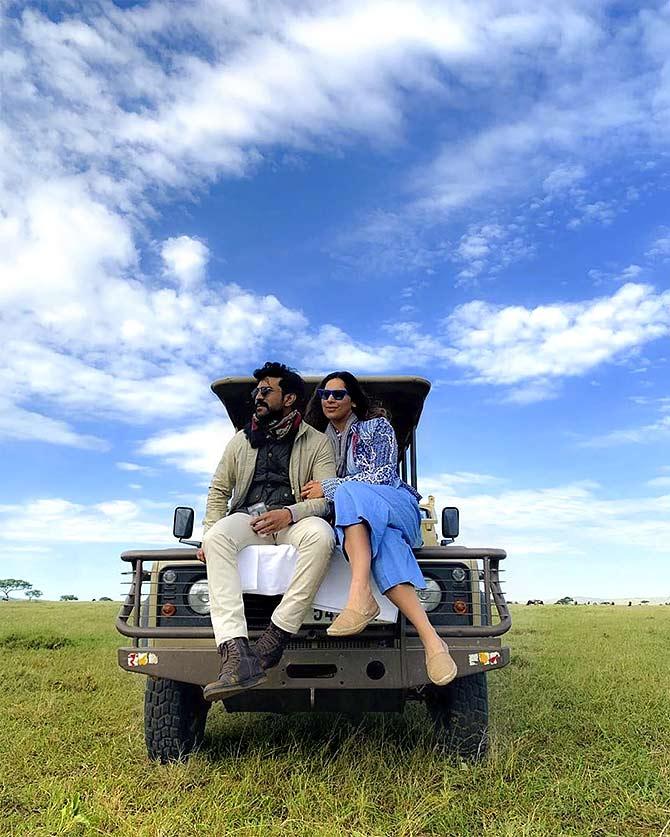 Upasana writes, 'Happy Anniversary to us ! (In advance ) Every anniversary we promised to do something new together - diving , adventure sport , learn healing techniques, take culinary lessons etc. This time it's all about wildlife ! Absolutely love it ! #wildinafrica Mr & Mrs C'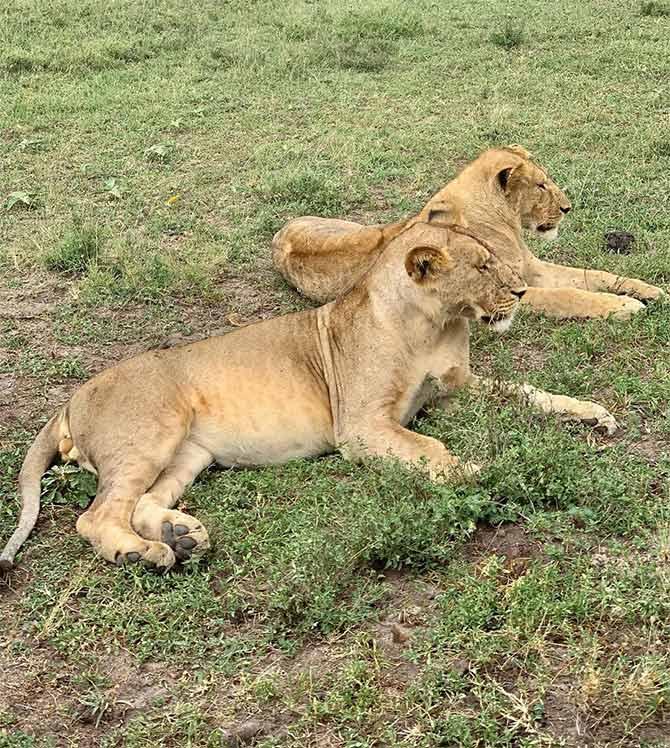 They spotted lions!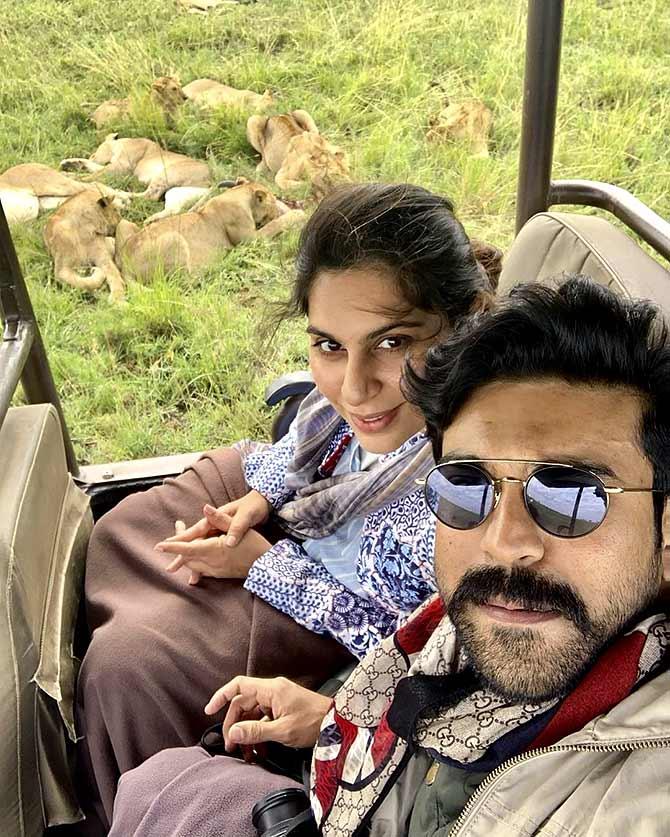 And more lions!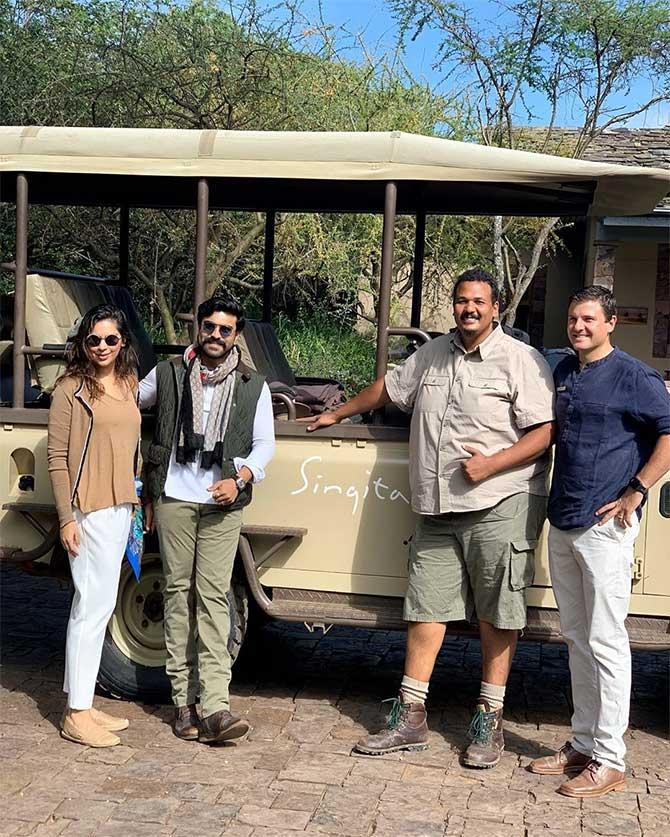 Posing for a pic.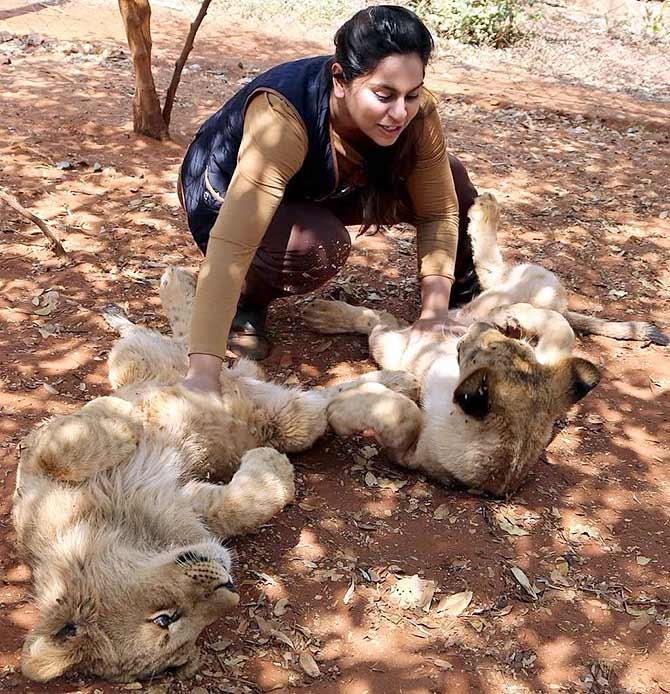 'Now u know why Mr C married me !
'On a more serious note : #Africa taught us so many lessons - respect mother nature , observe & learn from the wild , follow ur animal instincts & respect nature & animals.
'Mr C & I were very fortunate to witness wildlife in its wildest format - we're scared this experience might not last for the generations ahead.
'Time to get our act together. Small changes make a big difference. Everything adds up. It's time for u to figure how u can help.
'The picture above is a #throwback form a lion conservation / rehabilitation centre / orphanage in Africa. Don't encourage zoo'z . let the animals be wild - it's their right.' That's Upasana's message.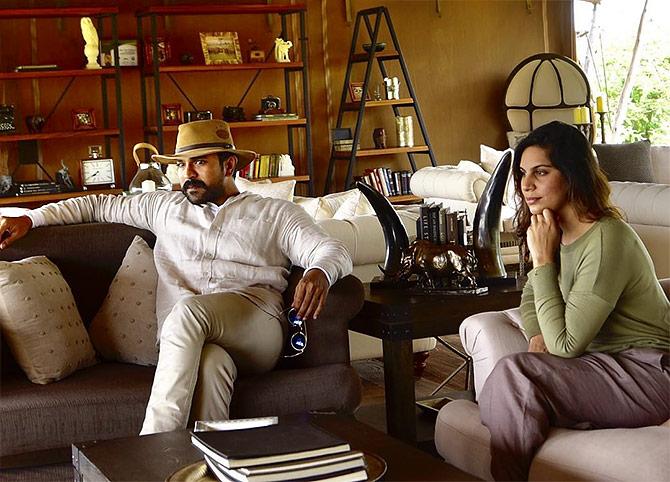 She didn't forget to say thank you.
'A big thank u to everyone that made our short & sweet trip so special.
'@jungsaad @swamynathkorlapati @singita_ @onenaturehotels And all u guys for showering us with so much love & positivity.
'most important : the animals & Mother Nature who were soooo kind and blessed us with great sighting & weather. #ramcharan #upasana'
Photographs: Kind courtesy Upasana Kamineni Konidela/Instagram