Eminent filmmaker K Balachander, 84, passed away in Chennai on December 23 at a private hospital following prolonged illness.

Actors dropped by the late veteran's residence to pay respects.

His last rites are to be performed later today at Besant Nagar crematorium in Chennai.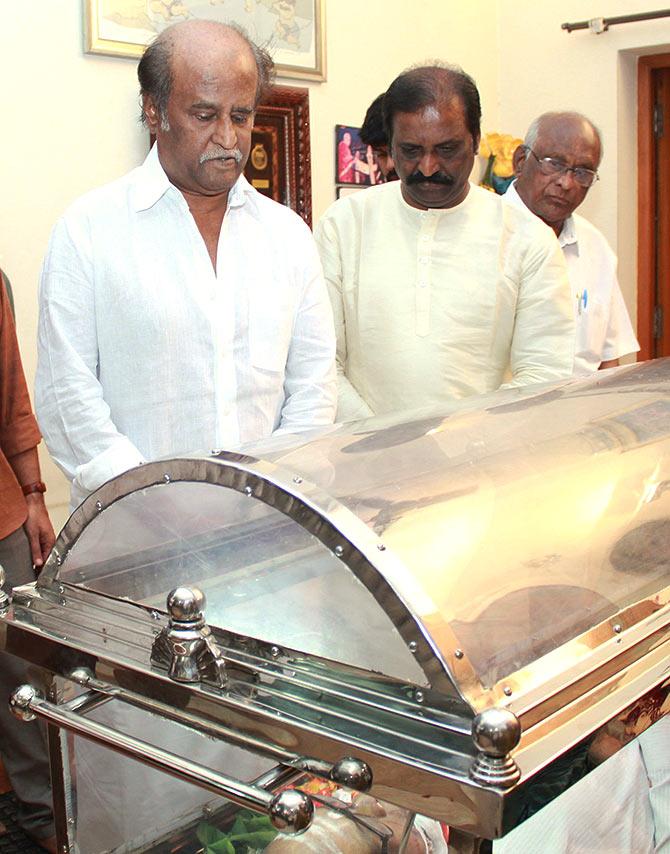 Rajinikanth pays respect to his mentor, along with lyricist Vairamuttu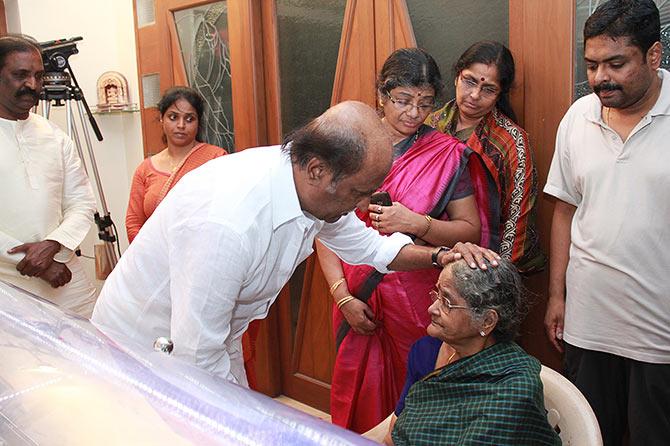 The Lingaa star spent about an hour with the grieving family.

Rajini is seen here comforting Balachander's wife Rajam as his daughter Pushpa Kandaswamy looks on.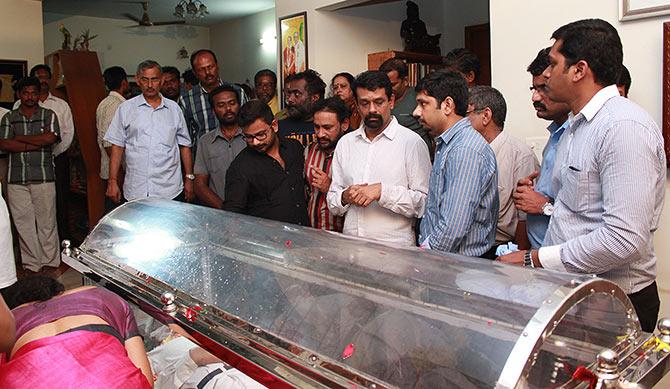 Director Vasanth pays his respects.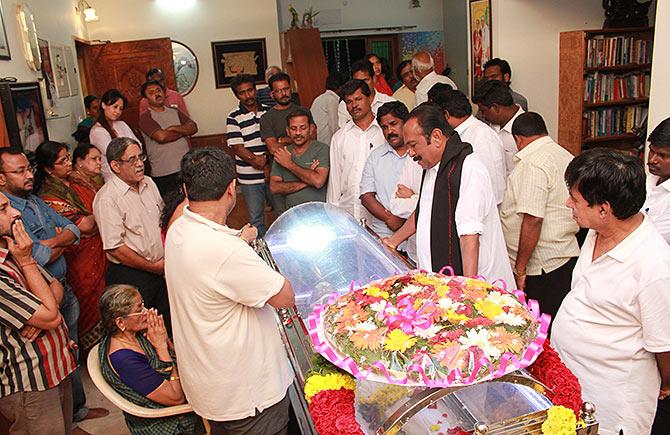 MDMK leader Vaiko was also in attendance.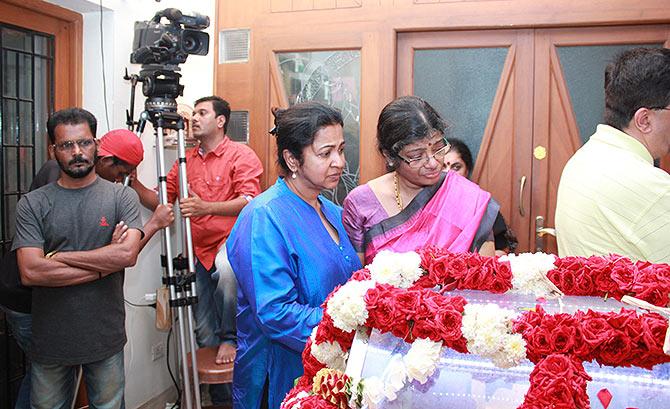 Radhika Sarath Kumar with Pushpa Kandaswamy.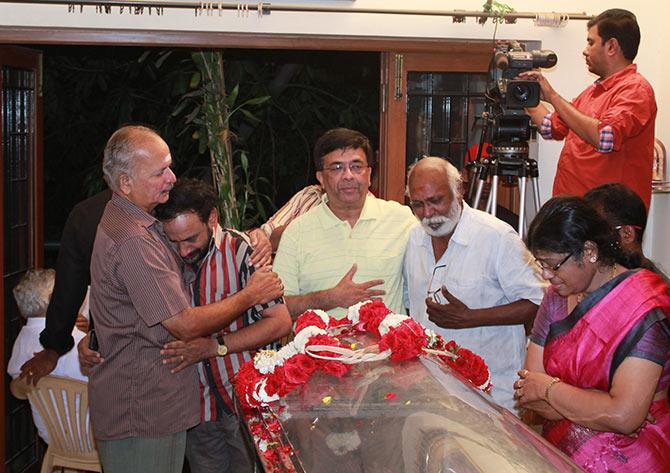 Actor and singer YG Mahendran.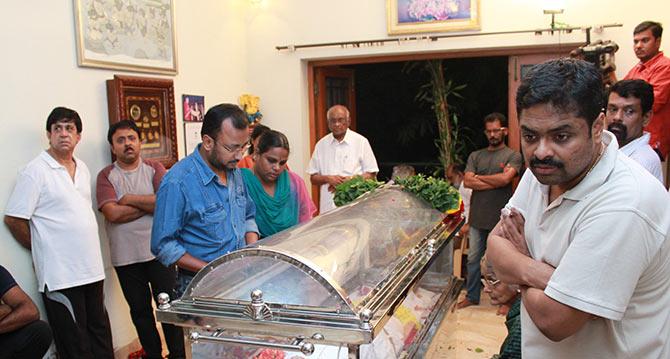 Director Saran was also spotted.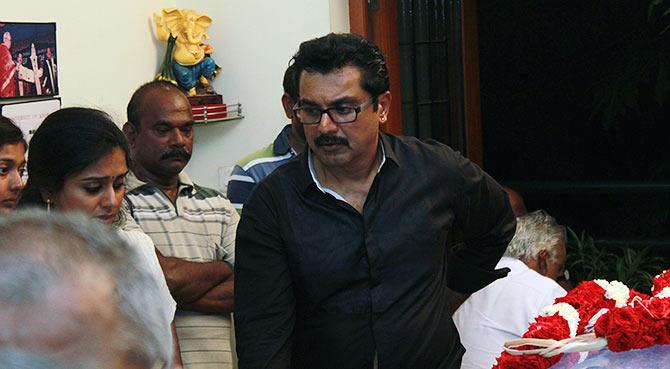 Actor R Sarathkumar makes his way to the Balachander residence.