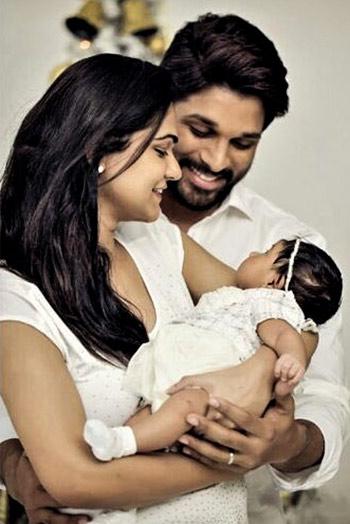 Telugu actor Allu Arjun, who was blessed with a baby girl on November 21, has shared her first pictures.
Allu Arjun and his wife, Sneha have named their little bundle of joy Arha.
'Our newly arrived angel Allυ Arhα. Hindu meaning: Lord Shiva. Islamic meaning: Calm & Serene. "AR" jun & Sne "HA" together ARHA #AlluArha,' he explained her name on Twitter.
He had earlier announced her arrival with an ecstatic tweet: 'Blessed with a Baby Girl ! Soooo Happppyyyyyy right now ! One boy & one girl. Couldn't ask for more. Thank you for all the wishes. Lucky me.'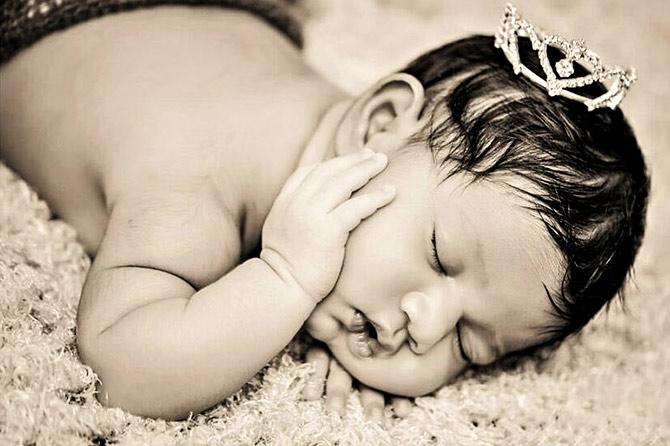 The couple got married in 2011. Their son Ayaan was born in 2014.
Photographs: Allu Arjun/Twitter