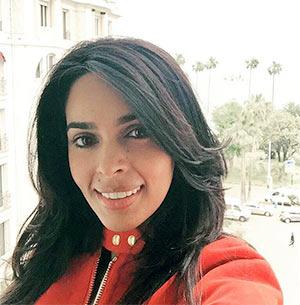 Mallika Sherawat, who is a regular at the Cannes International Film Festival, is ready to walk the red carpet this year as well.
She has arrived at the French destination, and has been updating her Instagram account with beautiful pictures!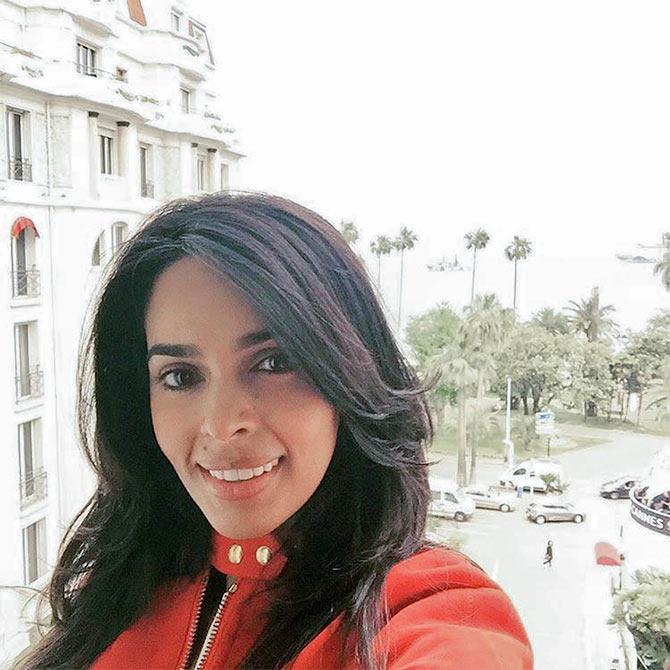 The first thing you do when you arrive at Cannes is take a SELFIE!
Mallika Sherawat shared a picture and wrote, 'Beautiful view from my room in Cannes :)#cannesfilmfestival2016.'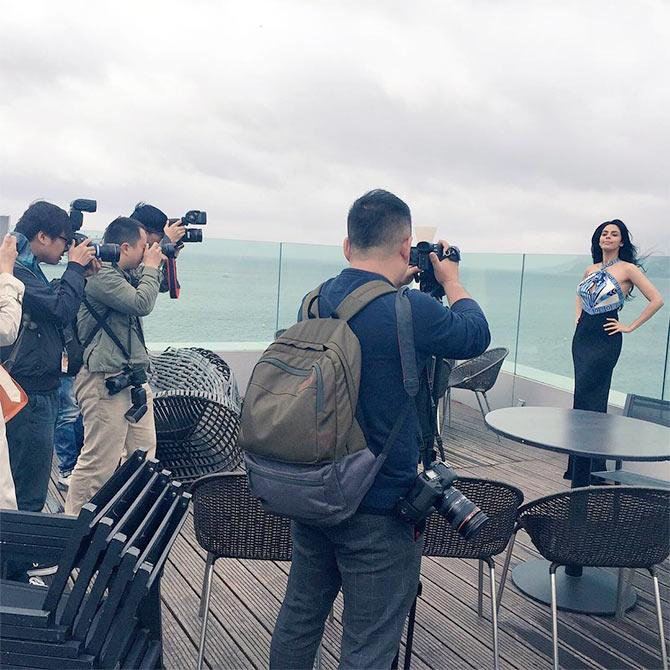 Mallika doesn't believe in wasting any time.
Wearing an Emilio Pucci outfit, Mallika attends the photocall for her film Time Raiders.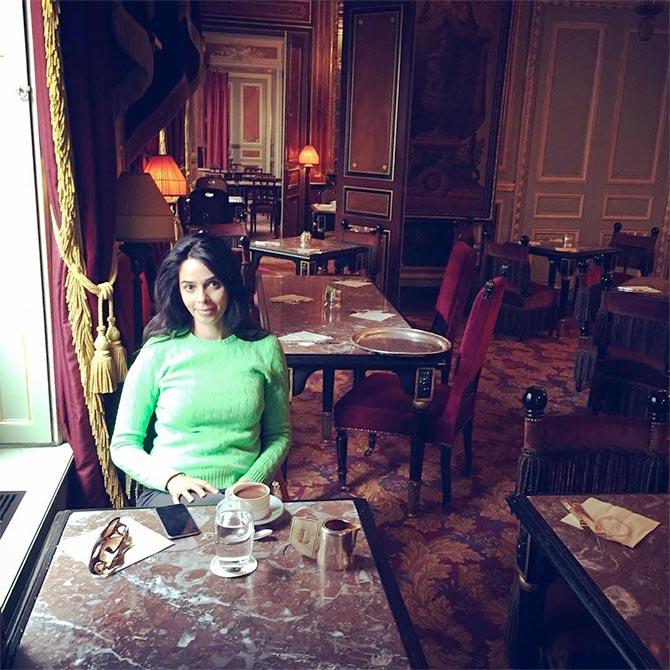 Before heading to the French Rivera, Ms Sherawat made a pit stop at Paris.
She captioned this picture, 'Enjoying a cup of hot choclate , yummmmm #laduree #paris #onmywaytocannesfestival.'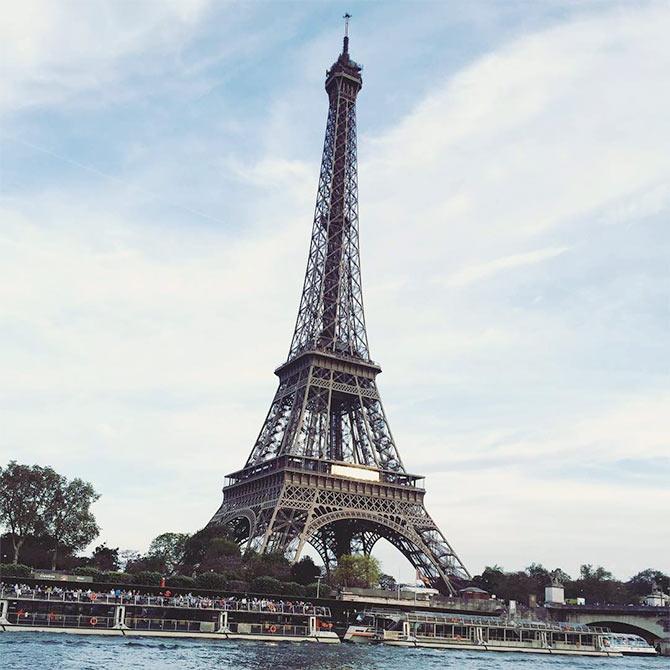 Well, if you're in Paris, an Eiffel Tower picture is mandatory.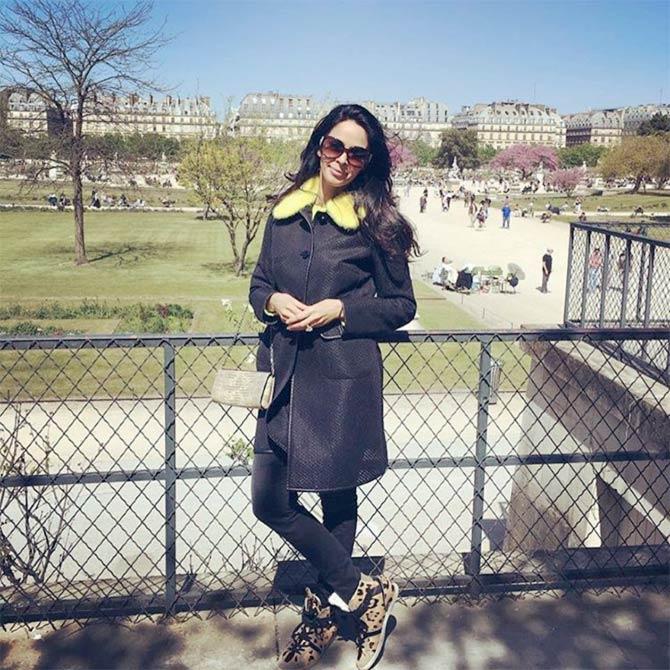 Another click from Mallika's Paris diary.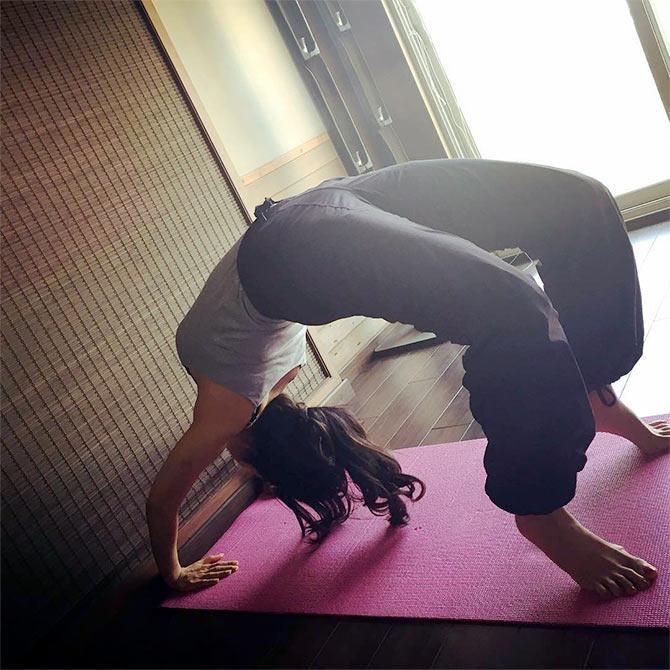 Mallika gets a good workout before she flaunts her curves at the Cannes Film Festival.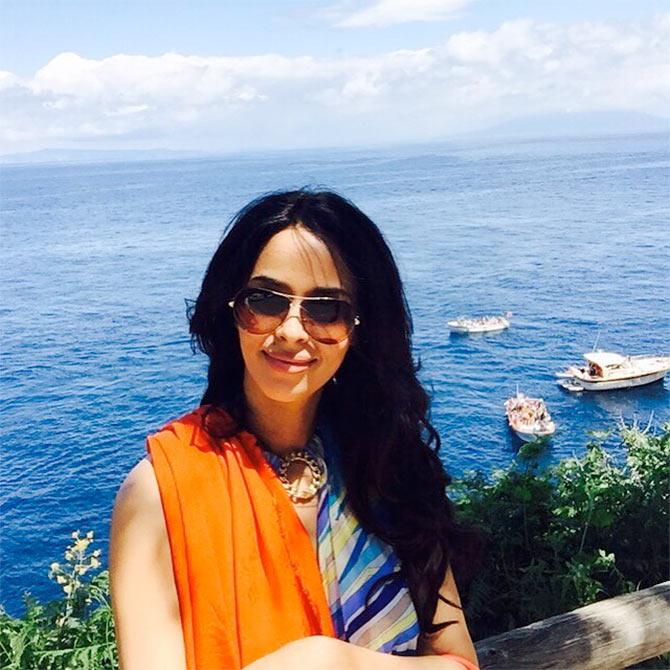 Mallika is living it up in style and how!
And here's a still from Mallika's Cannes-bound film Time Raiders.
It has been directed by Hong Kong-based filmmaker Daniel Lee.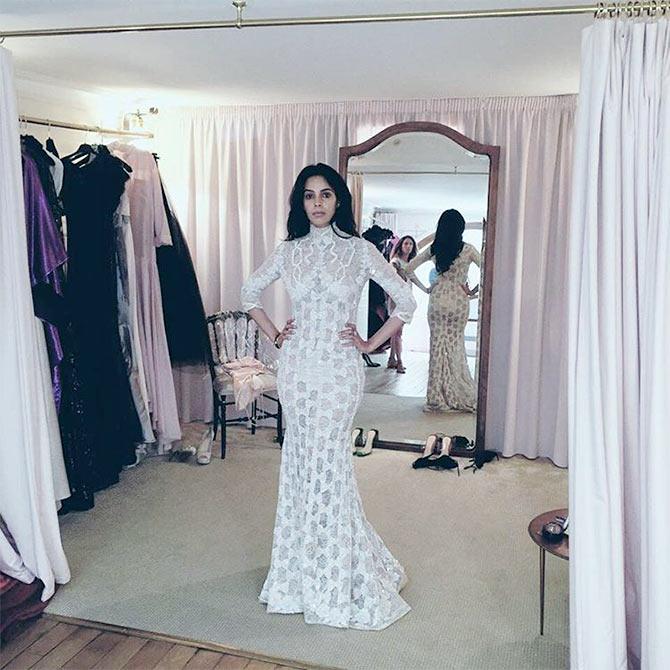 Mallika had made her 2015 Cannes outing in an Alexis Mabille gown, and she's back to fitting trials with this designer. Will she be wearing Alexis Mabille at Cannes this year as well?
Photographs: Mallika Sherawat/Instagram