After being quarantined at home, Kirti Kulhari is on a much-needed holiday.
The actor is currently in Himachal Pradesh, thoroughly enjoying its scenic beauty.
She has been regularly updating her Instagram account with her travel pictures, and it will definitely bring out the wanderlust in you.
Namrata Thakker brings you her travel diaries: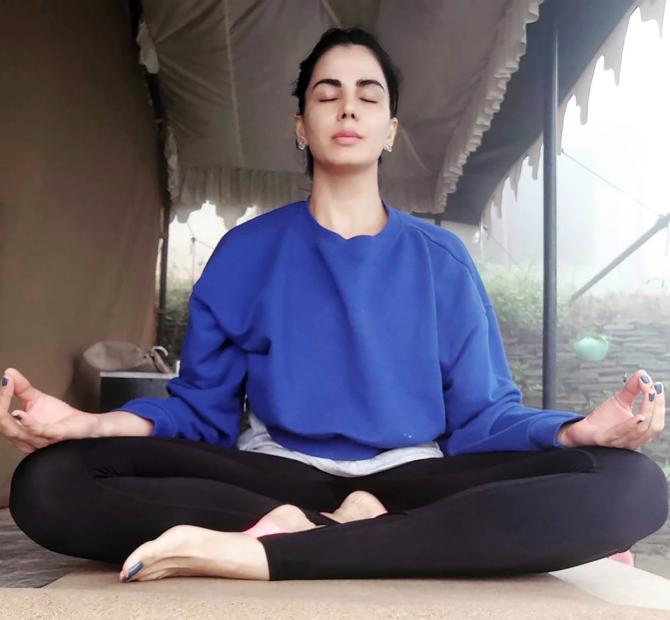 Practising yoga in the mountains. Such a good way to start the day.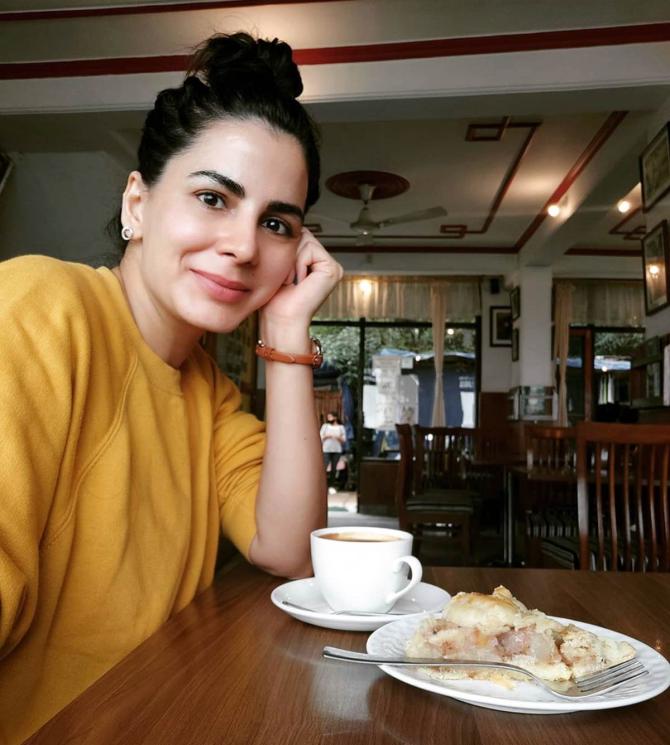 Enjoying coffee and cake for breakfast.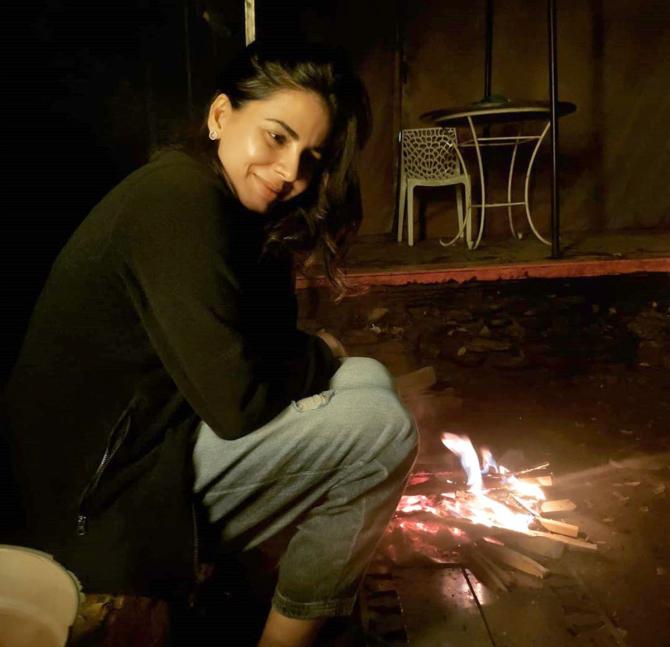 Campfire in the mountains.
Kirti returns to the breakfast table to satisfy her taste buds.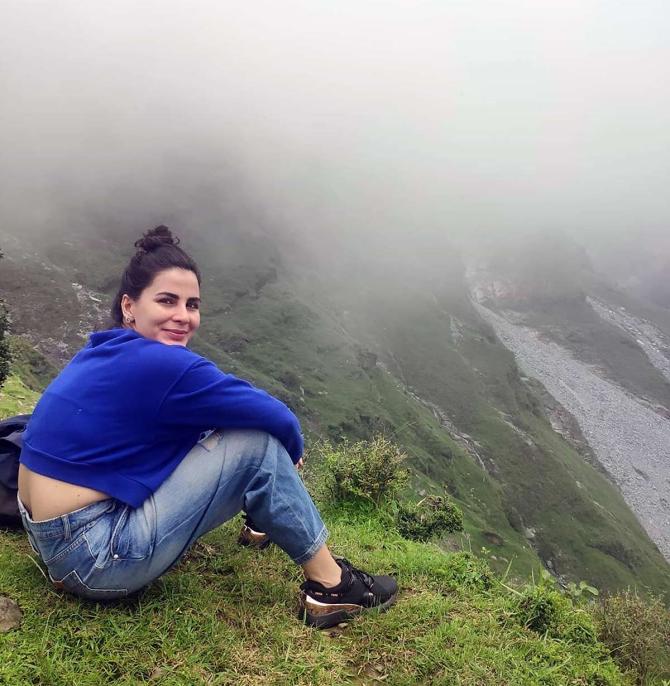 The best view only comes after the hardest climb.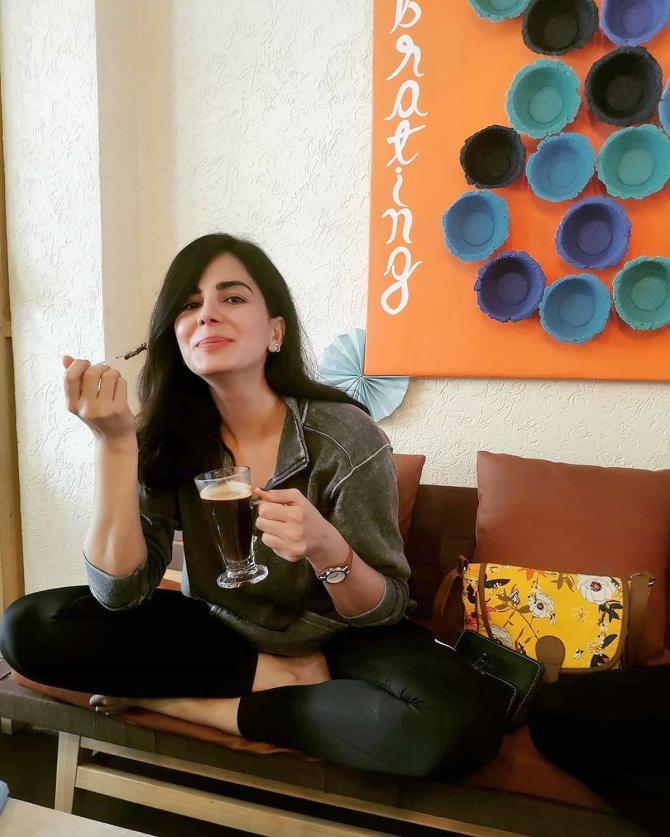 Enjoying some coffee.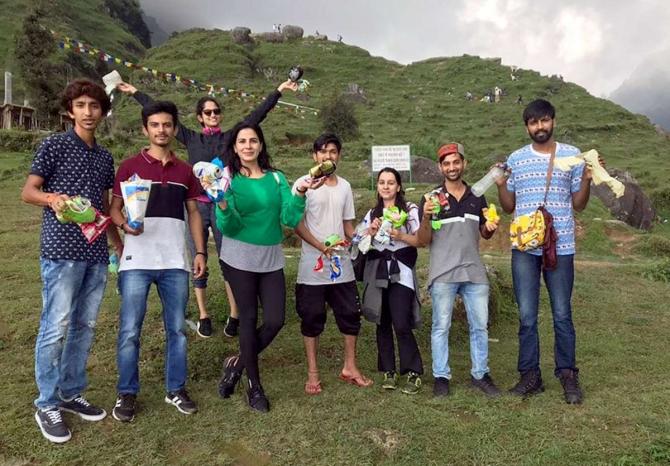 Kirti picking up garbage on the way back to the resort.
'The whole world is our home and needs to be treated that way. I am surprised (actually not so surprised) at the way people just come and abuse Nature, dirty it and dont even glance back at the mess they leave behind.. come on everyone. cleanupyourownmess. PS - we decided to pick up all the garbage (others have thrown) on our way back.'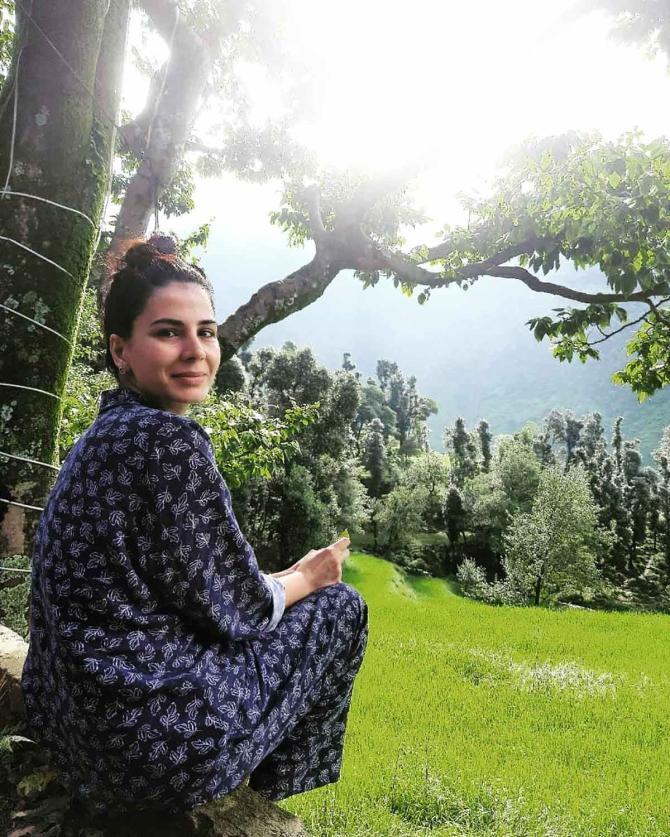 Making a pretty picture.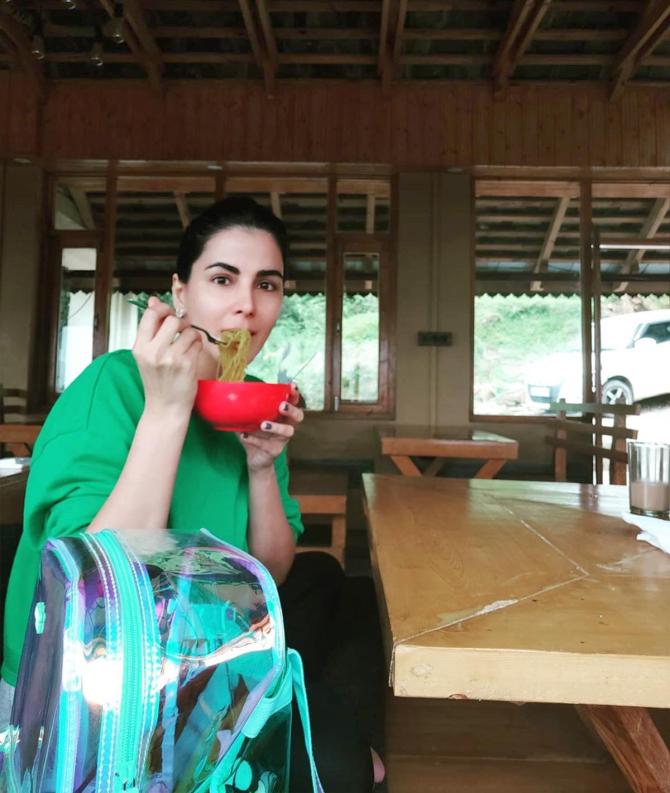 Of course, no trip to the mountains is complete without some pipping hot Maggi!
Photographs: Kind courtesy Kirti Kulhari/Instagram