Stars go for the loveliest holidays -- exotic locations with a lot of adventure thrown in.
We bring you their travels in a special series.
Karisma Kapoor took a European holiday.
Sidharth Malhotra took us on an adventurous trip to New Zealand.
Bruna Abdullah had a fun Brazil holiday.
Television actors Rithvik and Asha had a wonderful Swiss holiday.
Shama Siikander had an exotic holiday in France, Venice and Italy.
Soha Ali Khan and Kunal Kemmu went on their babymoon to London.
This week, it's time to explore Mauritius with television actress Kavita Kaushik and her husband Ronnit Biswas.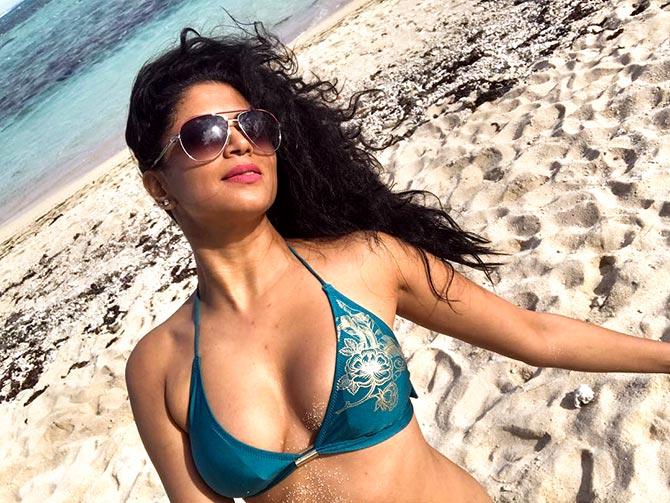 'The Mauritius tan is the best in the world,' Kavita say.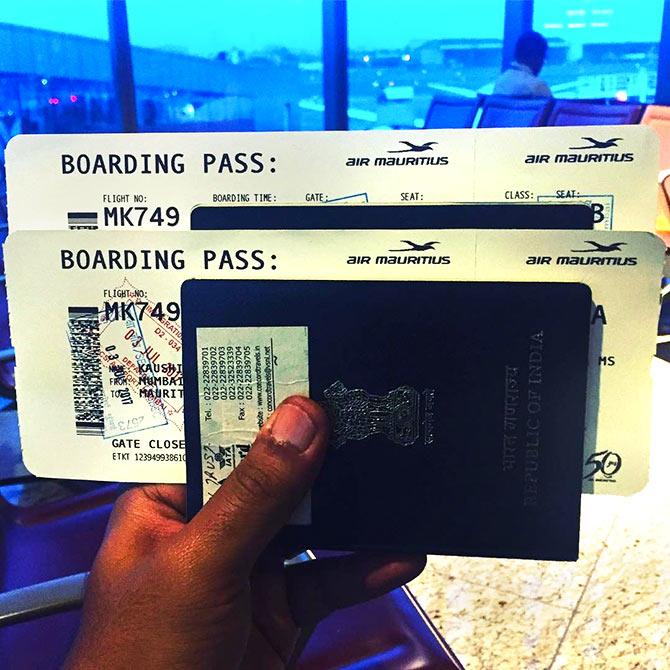 All set for the trip.
Ronnit gets ready for his best birthday week ever, thanks to wifey Kavita.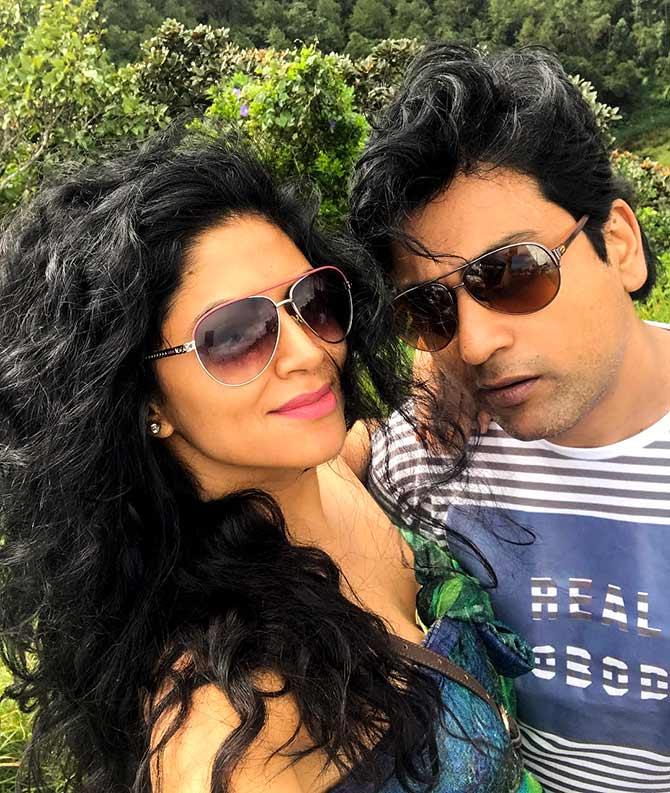 'Mauritius baby,' Kavita writes with this picture of her and hubby.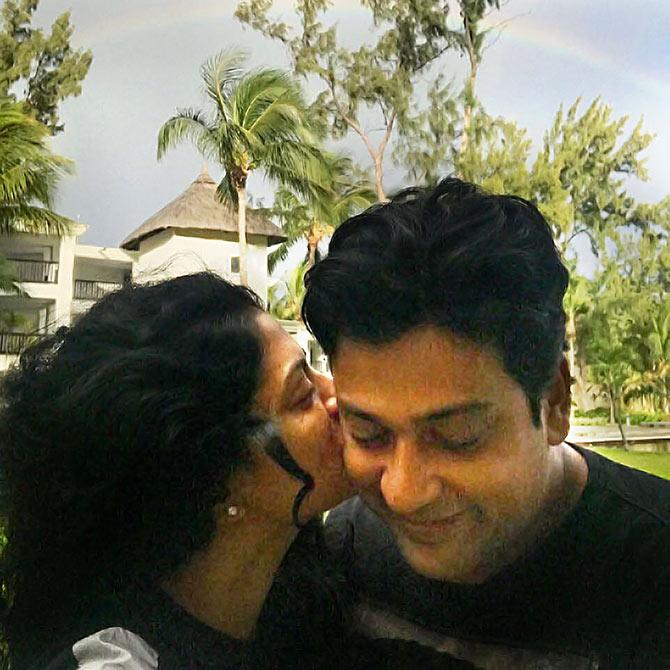 Kavita plants a kiss on Ronnit's cheeks.
Don't miss the rainbow in the background!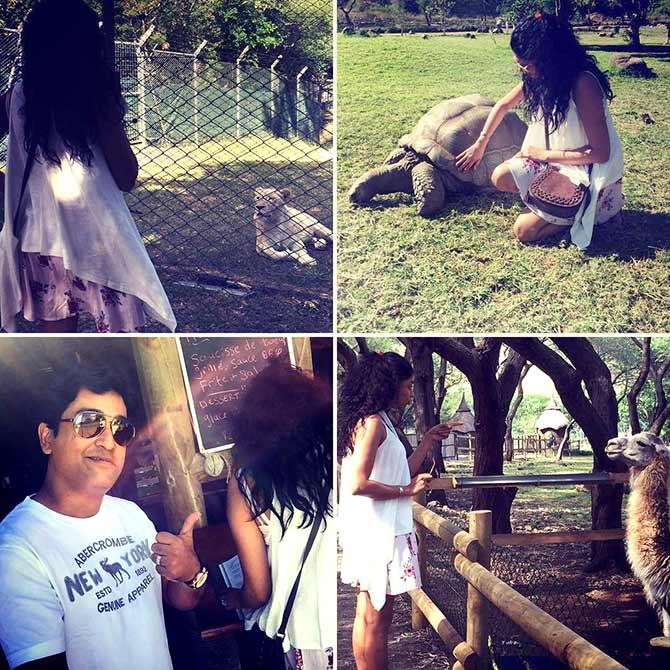 A day out with the animals at Safari Adventures.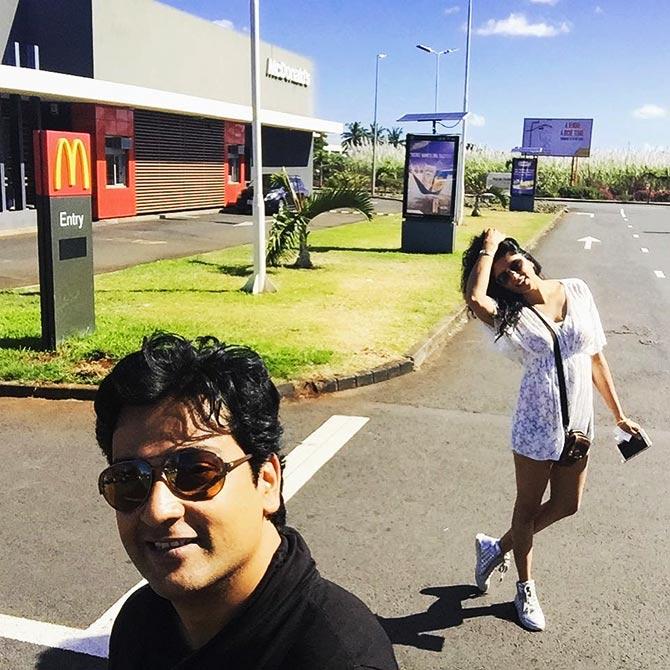 Ronnit thanks Kavita for an awesome day at the Richeterre, Northern Mariana Islands.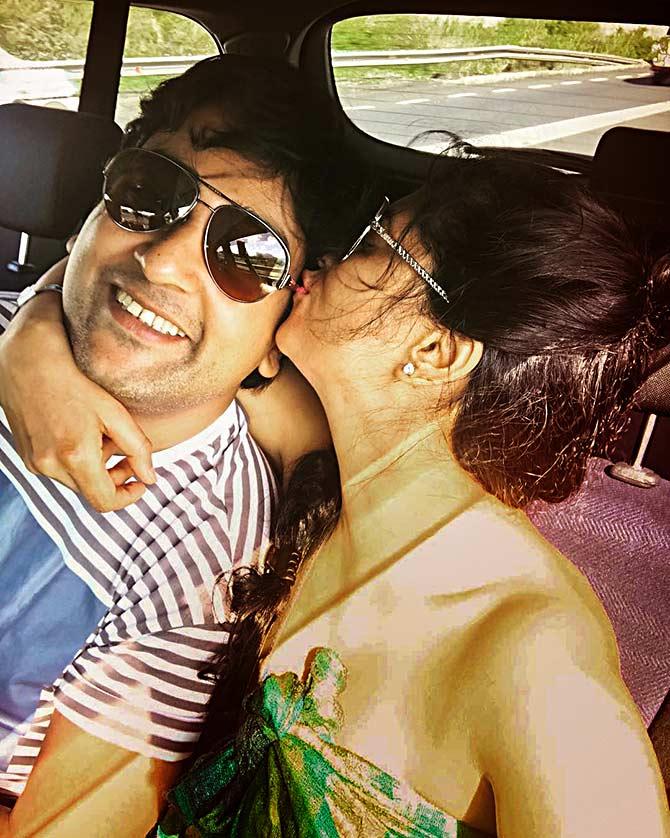 Kavita shares this picture and a special message for Ronnit.
'Exactly one year back on your birthday I got the gift of love and life, and since then all the love I can give you falls short in front of what you deserve ! But you got one helluva stubborn chick who's gonna keep finding new and crazy ways to thank you for being the man that you are for her ! For Now let's jump off a plane and yell happy birthday.'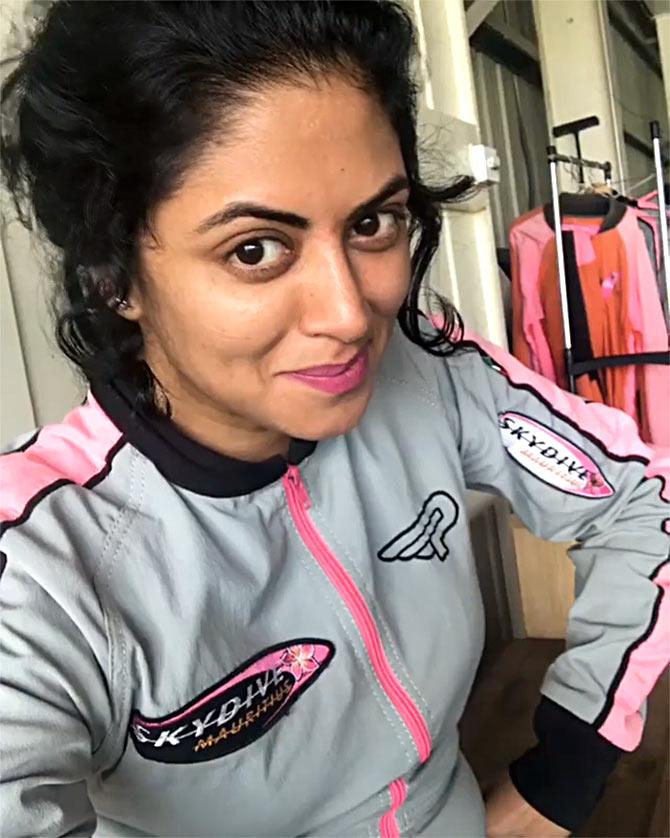 Kavita lets the excitement show after she finished sky-diving.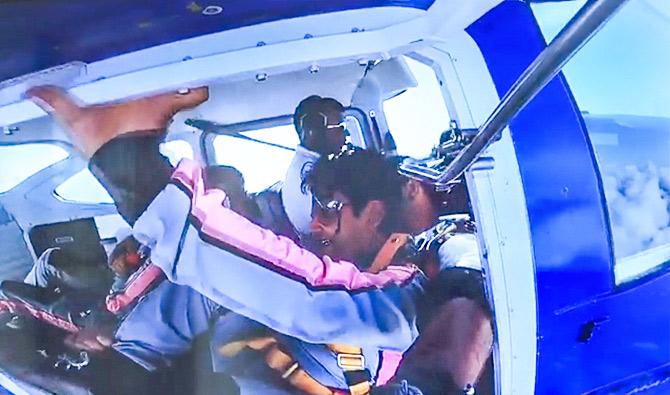 Ronnit gets ready for his turn.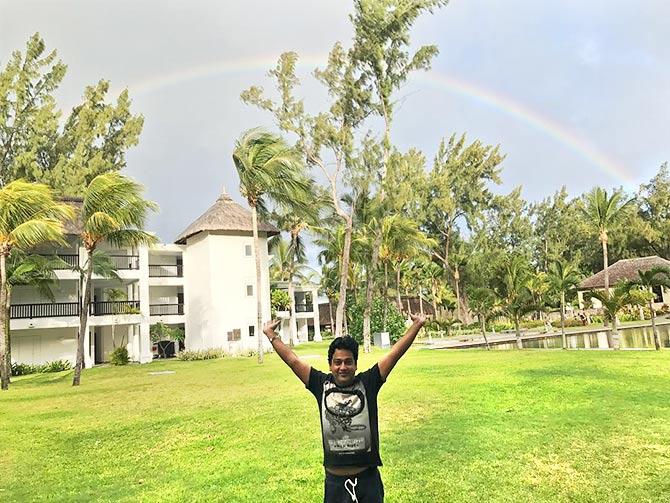 Kavita makes sure to capture the rainbow in their garden. 'Husband doing the Nandu sabka Bandhu act too,' she captions this picture.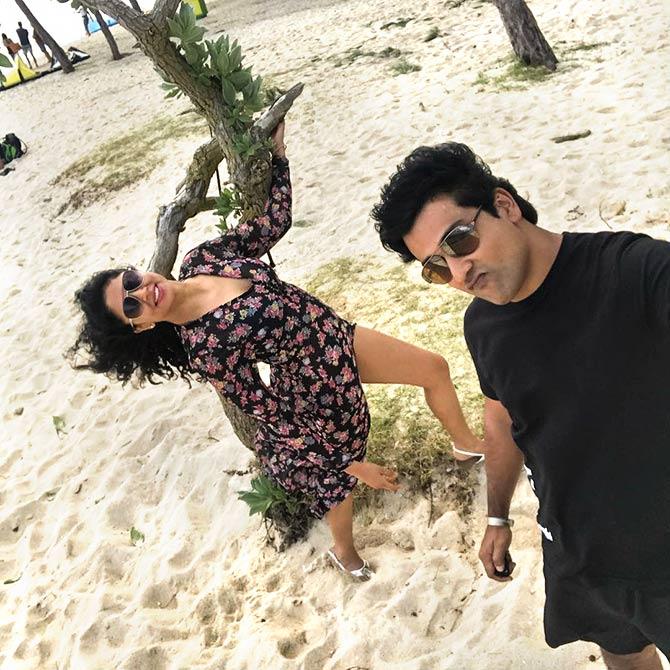 Beach bunnies.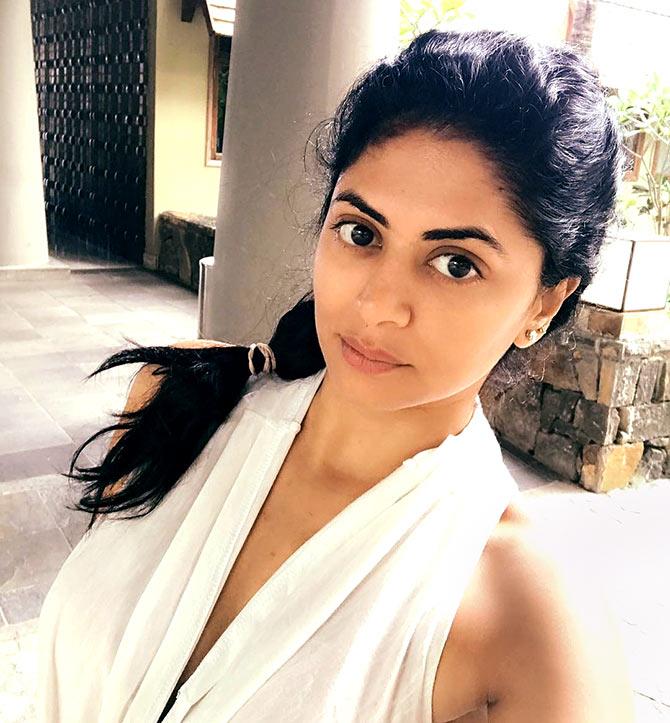 The bye-bye selfie.
Photographs: Kind courtesy, Kavita Kaushik/Instagram and Ronnit Biswas/Instagram