Like most of us, Bollywood stars are also working from home.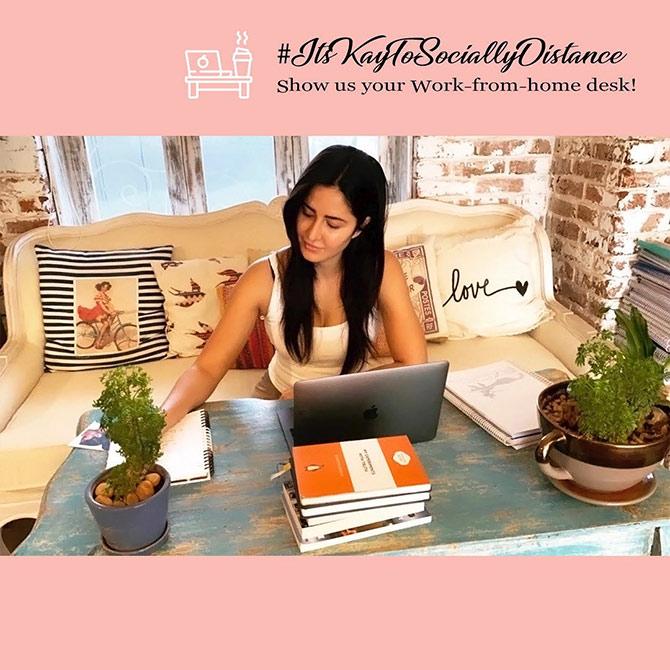 'Turned your dressing/dining table into a work station? High-Five!' exclaims Katrina Kaif.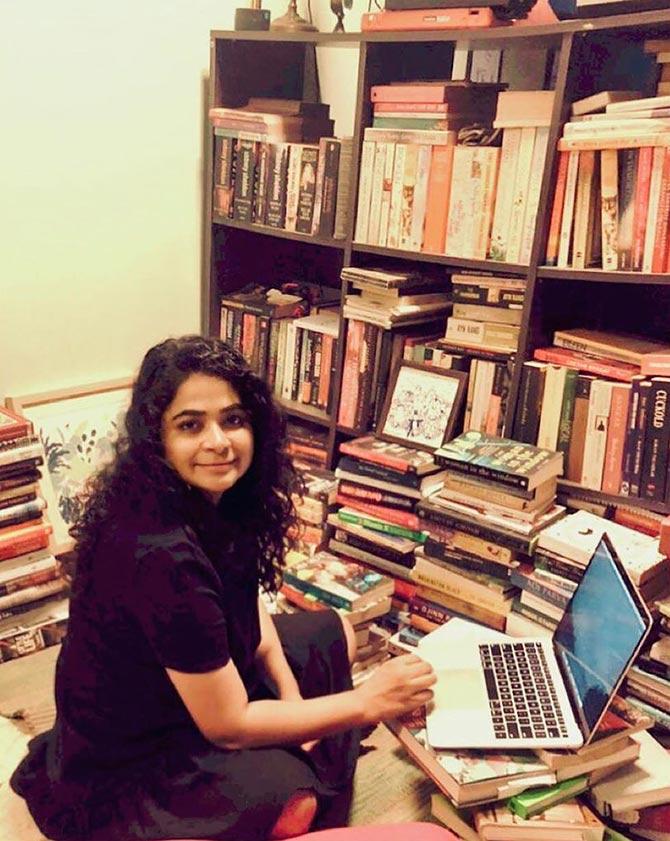 Director Ashwiny Iyer Tiwari on her work corner:
'Because my writing table, my comfort zone and thoughts confrontation has been hijacked by the husband and son. So my new makeshift is a comfort zone.'
'Tomorrow may be another corner will find me. This also shows how much I love my best friend: A book. It's not going anywhere I can come back to it whenever i want to.
'This is also 'caught on camera' look before I started and this is also grinning to the humans who wanted my table.
'This is also proof that I am giving away/sharing something I dearly love. My space.
'This moment of lockdown also teaches the art of letting go of things, thoughts; good, bad, grudges, ego of the heart and head, the 'i' you hold,' says Ashwiny.
'Nothing stays! Everything is constant. Including a writing table and chair which was made with the correct height only for me, adorned with my sentiments, my reflections which I thought was mine, but was never mine.
'Move with the flow. Unattached to actions and reactions. Let go.'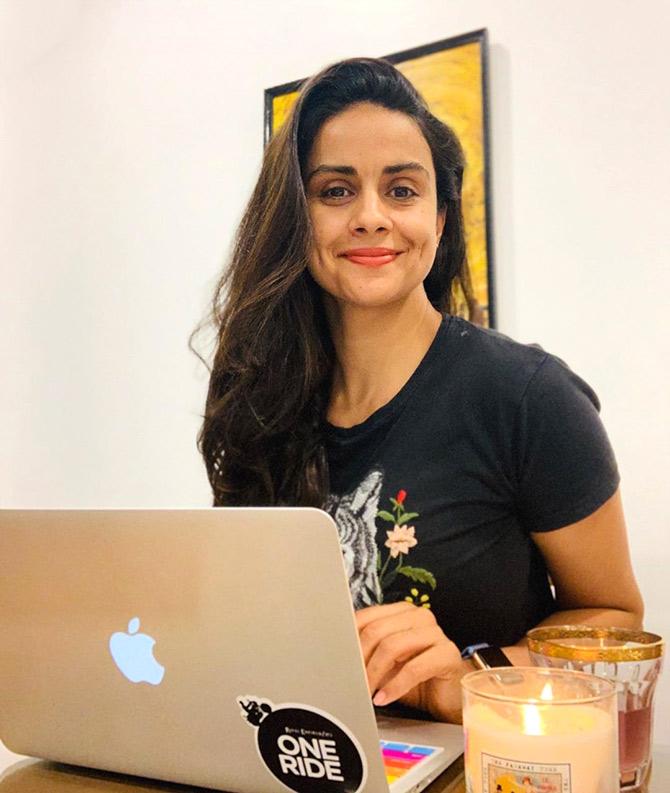 '#Throwback to working from home when it was a choice :)' recalls Gul Panag.
'Speaking of #wfh, how is it going ? Have you all managed to find the balance between work at home and work from home that we all seemed to struggle with at the beginning of this lockdown?' asks Gul.
'Me, I've gotten better. At planning and structuring my day. In fact, I'm quite surprised with all I'm able to pack in a day!'
Amyra Dastur makes work from home look sexy.