The tenth season of Khatron Ke Khiladi travels all the way to Sofia, the capital city of Bulgaria, and makes the fear factor come alive!
Now, who says you can't have the thrills while getting the chills on the show?
Here's a look at the contestants living it up in Sofia, as they take a breather from Rohit Shetty's scary stunts.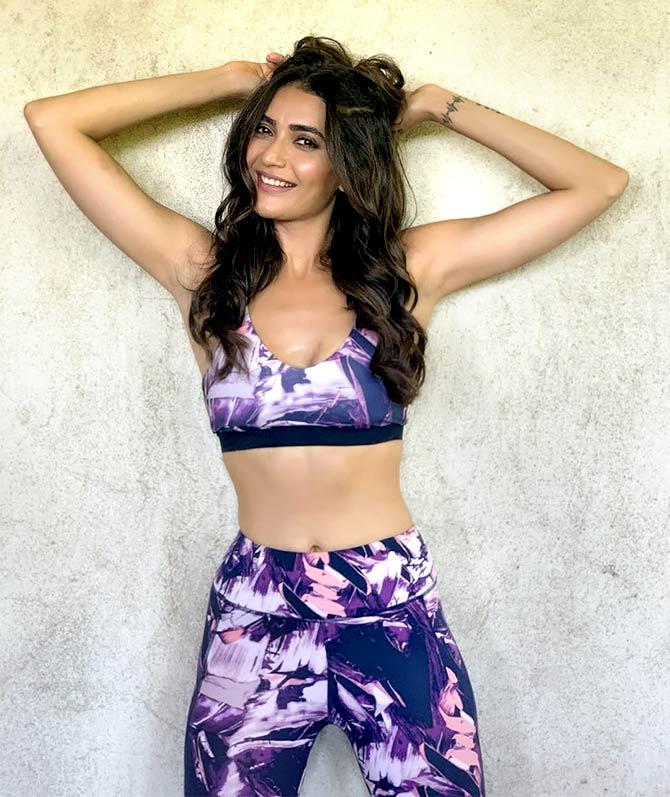 Karishma Tanna goes purple on the sets of KKK.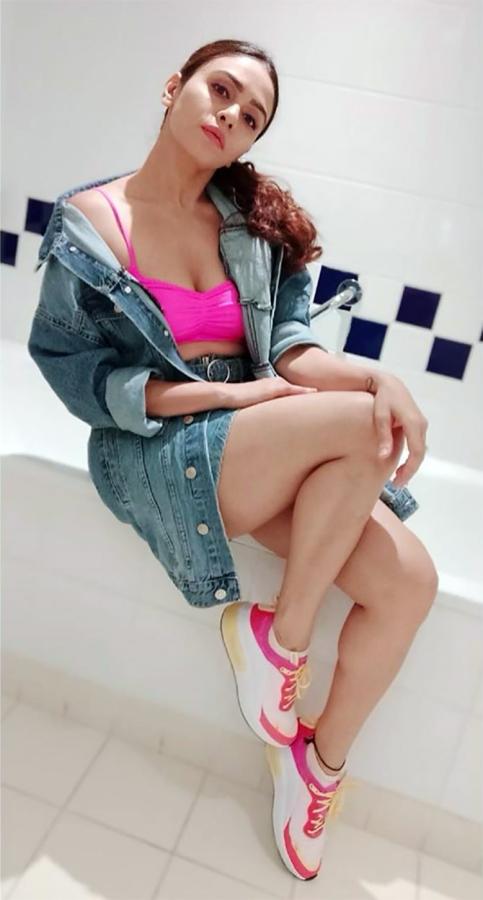 While Amruta Khanvilkar chooses hot pink.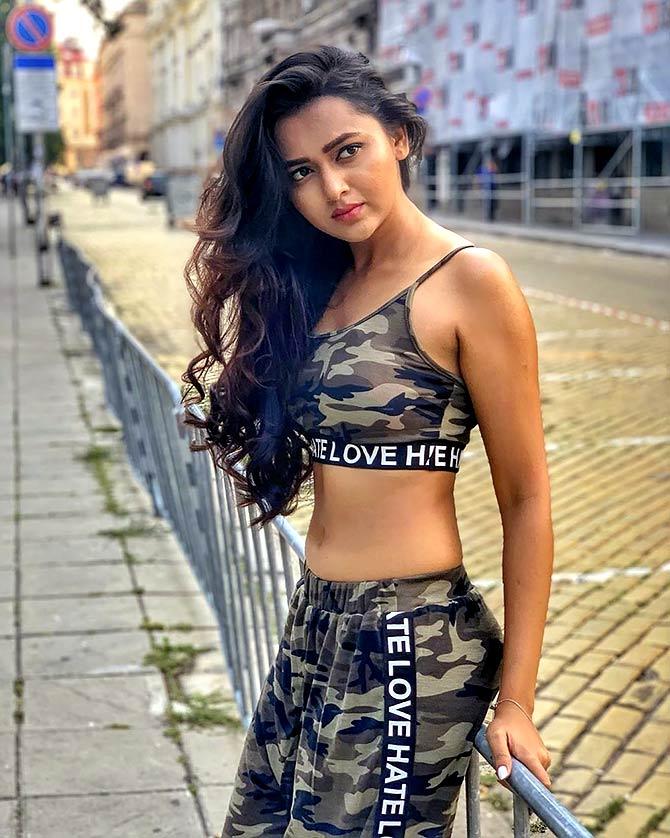 Television actress Tejasswi Prakash does not 'leave footprints in the sand'; she leaves 'boot tracks in the mud'.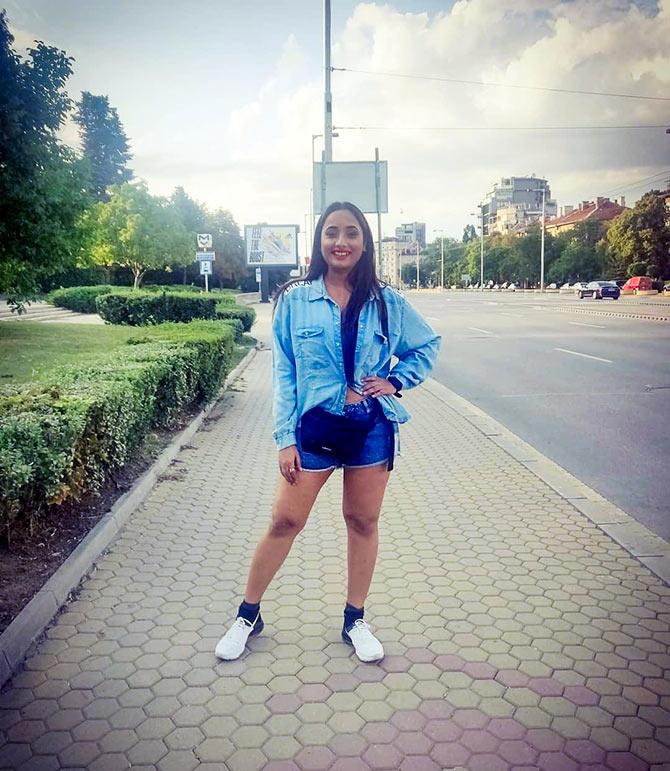 Bhojpuri actress Rani Chatterjee explores the streets of Bulgaria.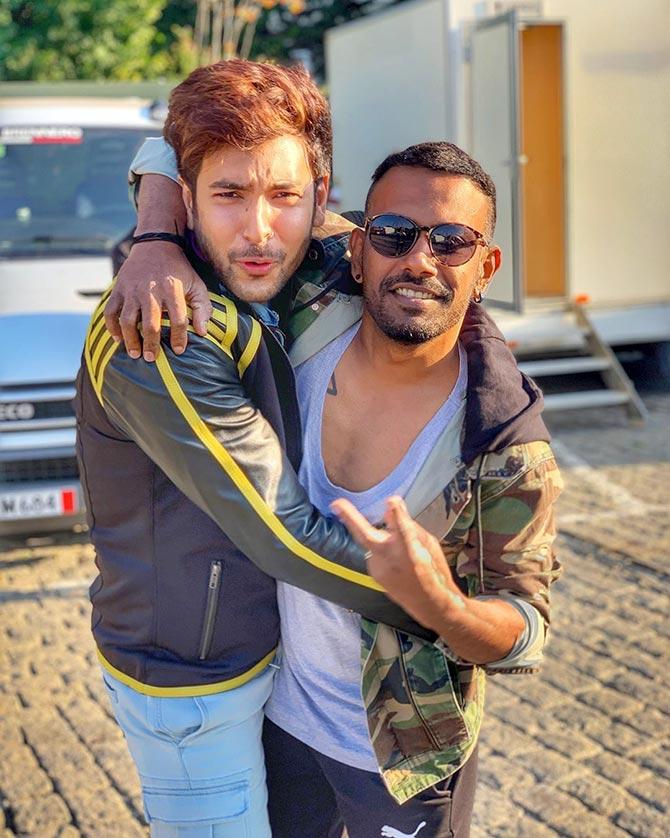 Actor Shivin Narang and choreographer Dharmesh Yelande's bro-time.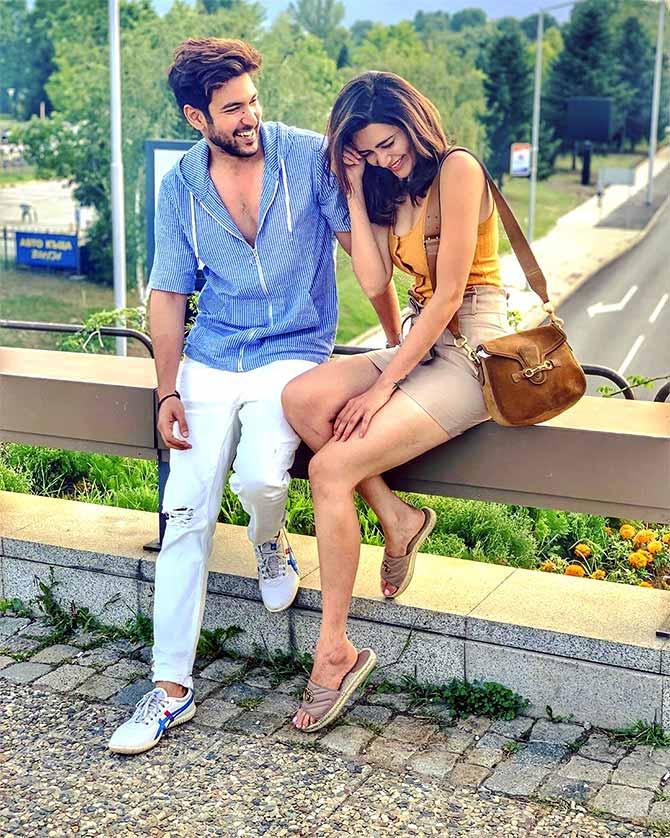 Shivin takes a break with Karishma.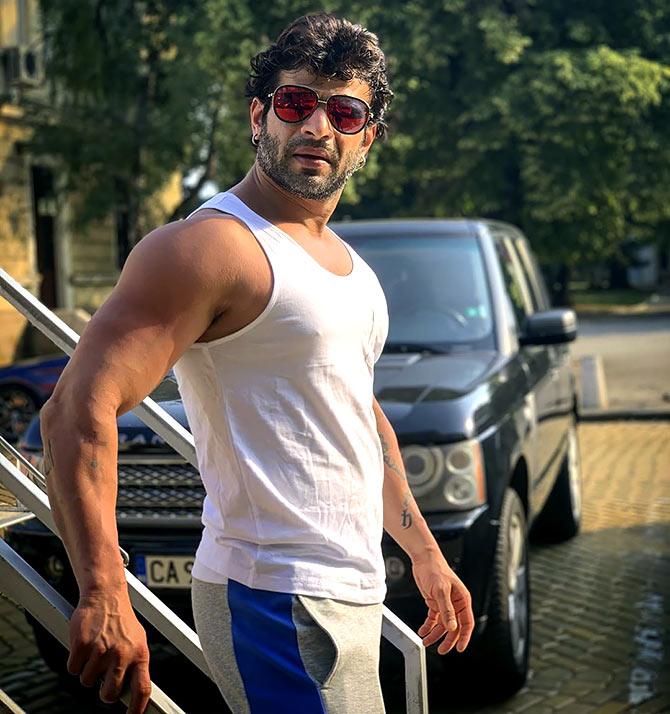 Karan Patel shows off his muscles.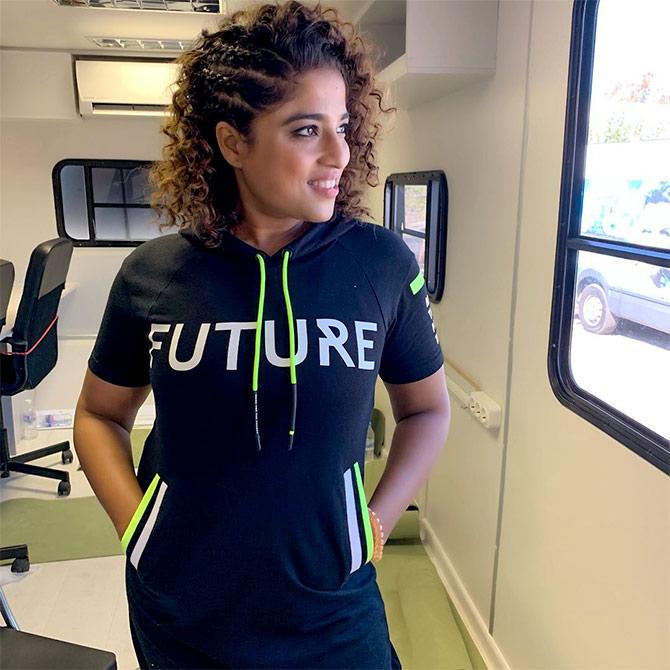 'May the future be bright!' says RJ Malishka.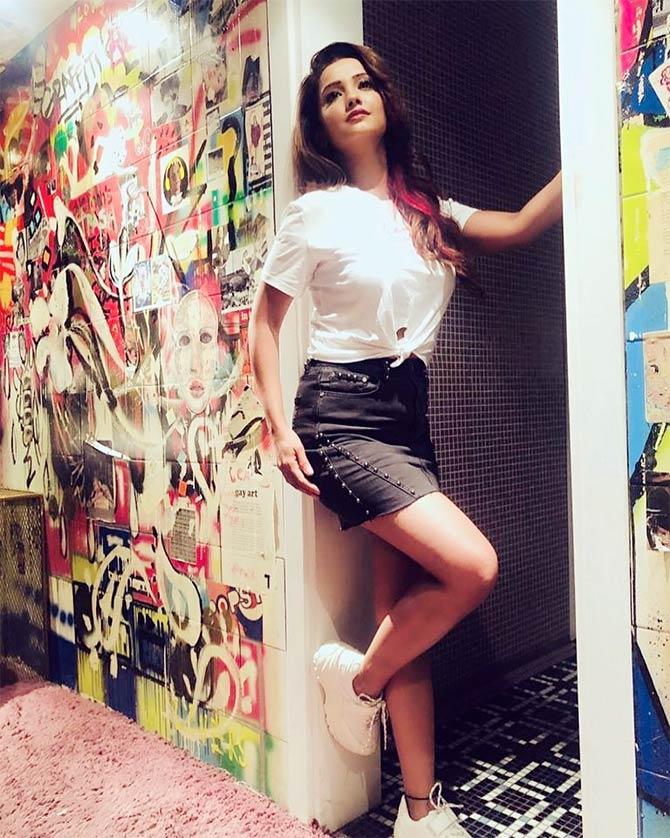 Adaa Khan strikes a pose.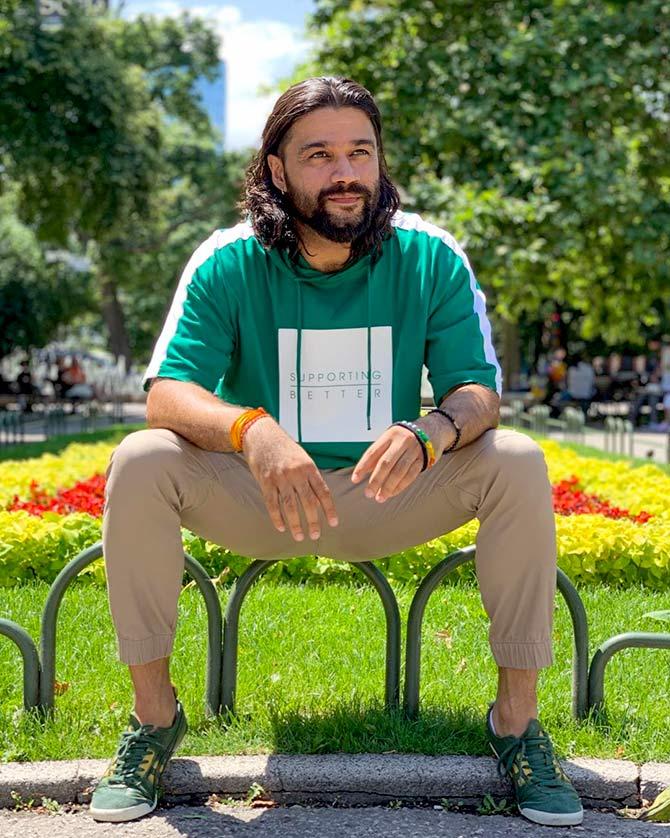 Comedian Balraj Syal feels, 'You glow differently when u r actually happy.'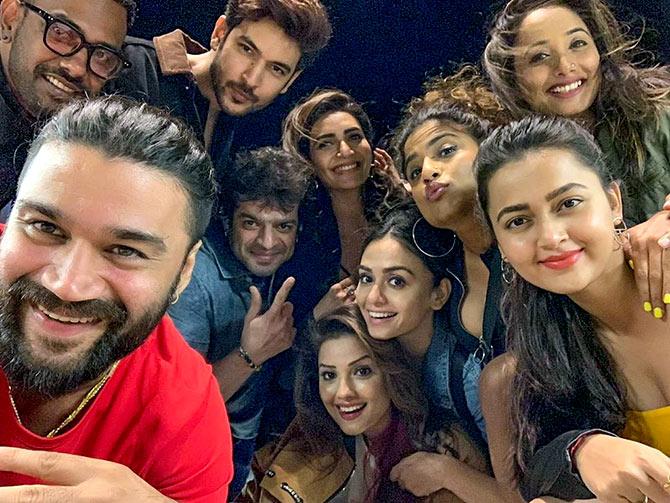 Say hello to the team: Balraj Syal, Dharmesh Yelande, Shivin Narang, Karan Patel, Karishma Tanna, Amruta Khanvilkar, Adaa Khan, Malishka Mendonsa, Rani Chatterjee and Tejasswi Prakash.
'Maybe we gotta learn it... what that tee says... earn it. We've been shopping and hopping around but the roller coaster that is Fear Factor, is just shutting its bars waiting to catapult us to the skies.
'Tomorrow onwards there's no turning back from the daredevilry and stunts...and already I've learnt so much! Whether it's pro make up tips from Tanna, or picture blocking from Shivin, laughing hard in stores with Tejaaa or sweetness from Ada and focus from Amruta! Or even how to do with just toilet paper coz there's no jet spray! You know what I mean?;)' Malishka writes.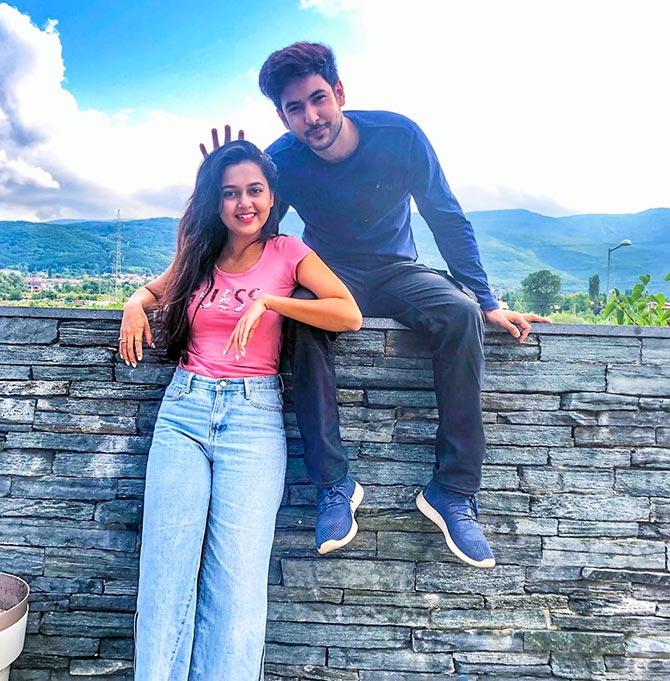 Tejasswi and Shivin catch up.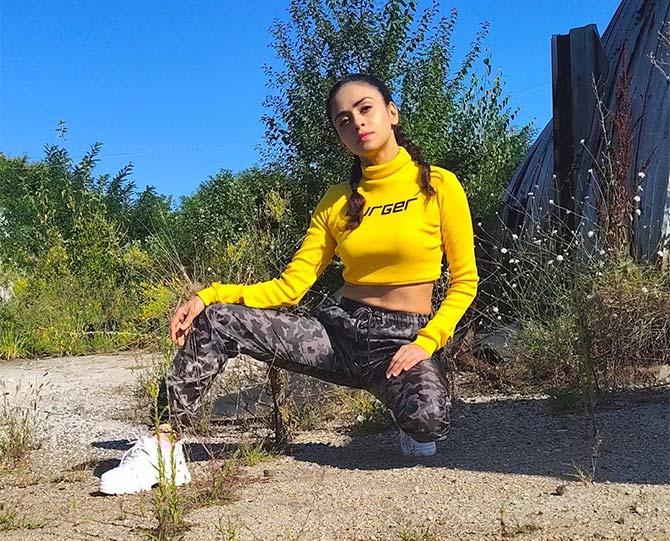 Amruta, on stunt day.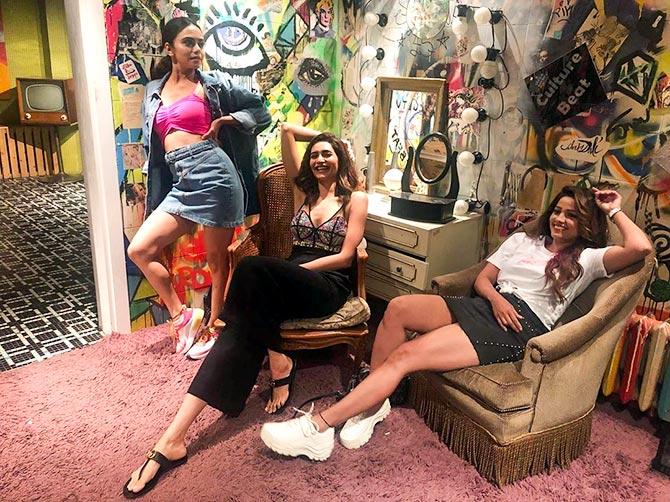 Amruta enjoys the '#chillingvibes' before the '#scaryvibes' with Karishma and Adaa.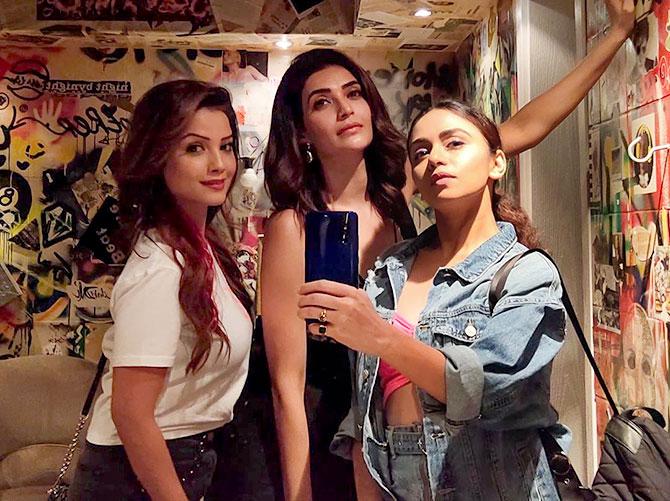 Taking that all-important selfie.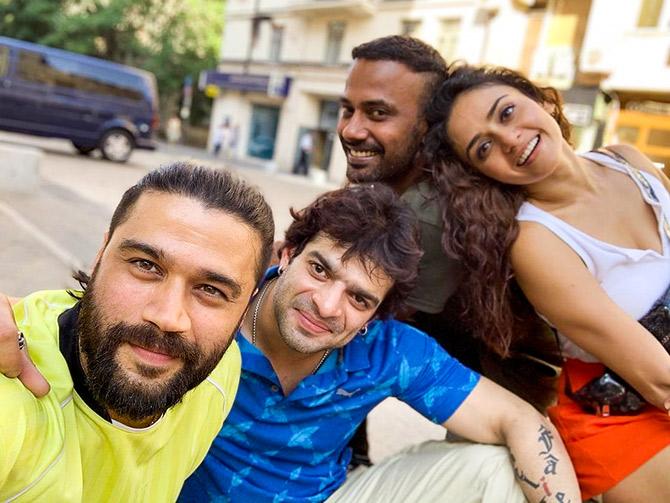 Amruta hangs out with the boys.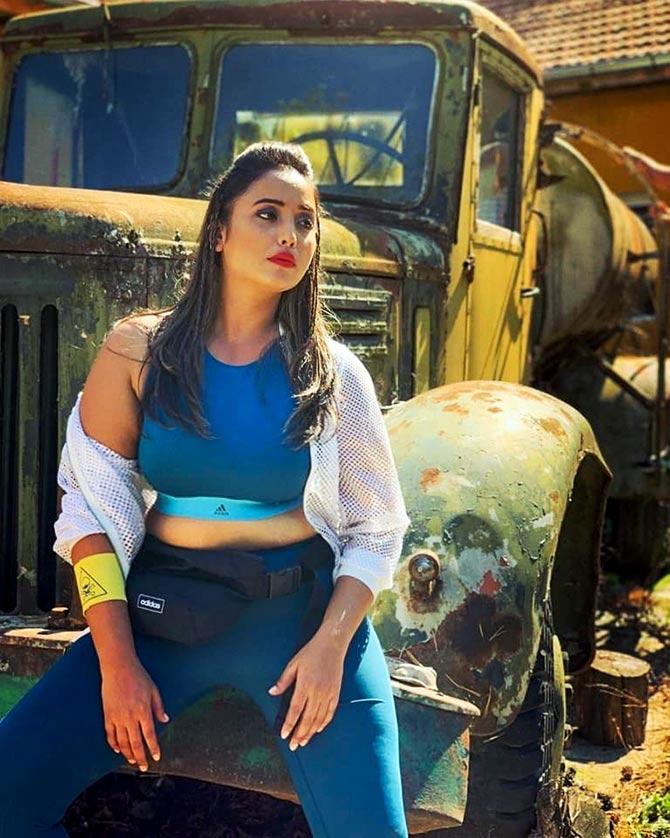 Rani's ready for the competition.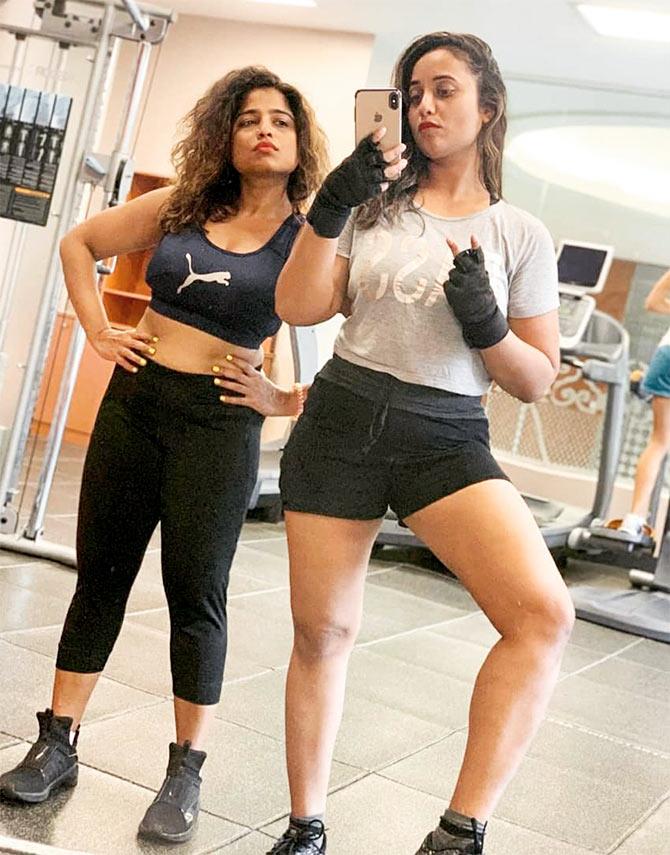 It's gym-selfie time for Rani and Malishka.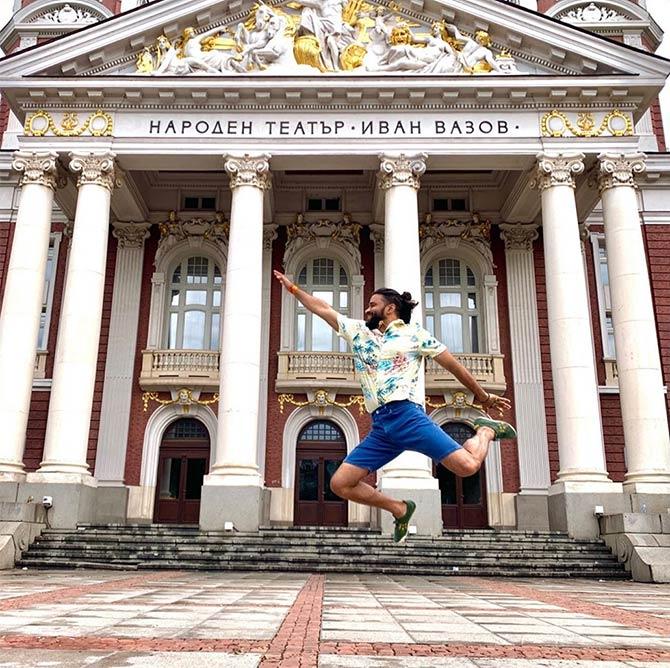 Balraj takes a leap of faith.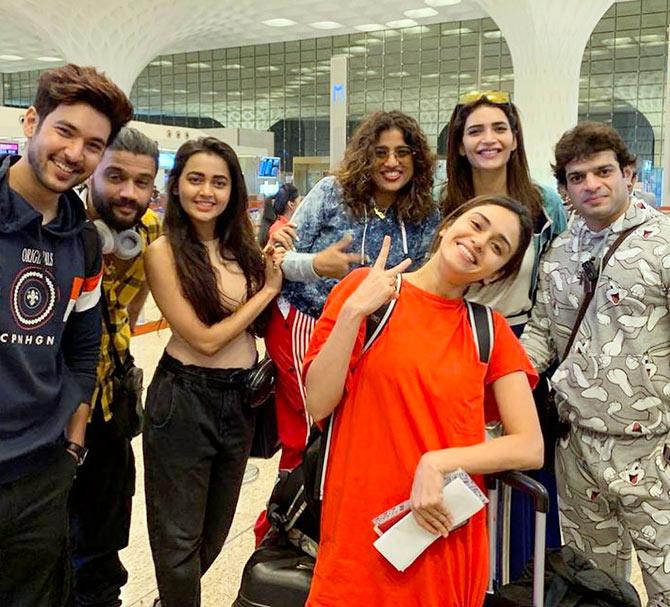 How it all began, at Mumbai's Chhatrapati Shivaji International airport.