From being siblings in one film to sweetheart in the other, these actors have done it all.
In movies, actors don't just get to be someone else but portray multiple relationships too.
Like did you know Nanda acted as Dev Anand's kid sister in Kala Bazaar before playing his wife in Hum Dono?
In Zoya Akhtar's upcoming comedy Dil Dhadakne Do, about a zany Punjabi family holidaying on a luxury cruise, Ranveer Singh and Priyanka Chopra are cast as siblings.
You might recall their scorching display of affection not too long before in the retro action caper, Gunday.
Let's then look at some other Bollywood pairs who've posed as both sweethearts and siblings on the silver screen.
Dev Anand-Zeenat Aman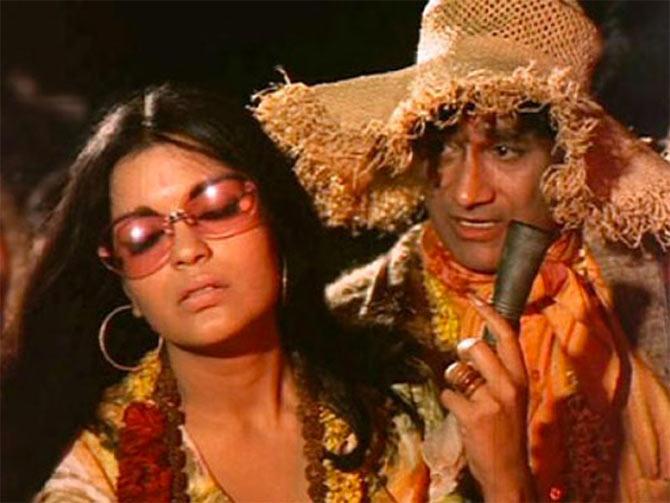 Image: Dev Anand and Zeenat Amanin Hare Krishna Hare Rama
The bond between two estranged siblings forms the emotional core of Dev Anand's Hare Krishna Hare Rama. And the actor/filmmaker roped in a leggy Zeenat Aman to do play his baby sister for the same.
In a complete contrast from his previously 'ek hazaaron mein meri behna hai' sentiments, Devsaab and Zee turned lovers for a series of films like Heera Panna, Warrant and Darling Darling.
Amitabh Bachchan-Hema Malini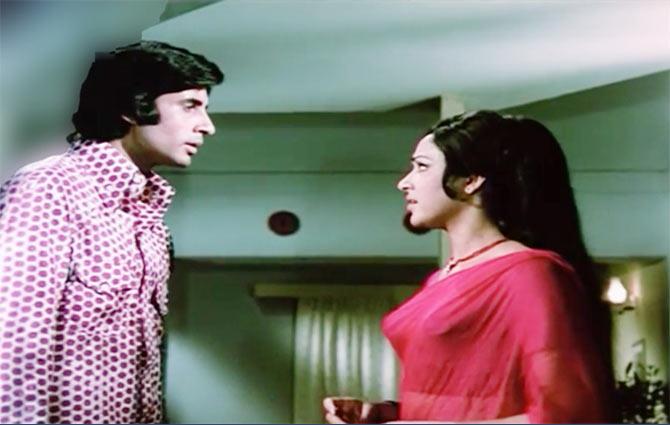 Image: Amitabh Bachchan and Hema Malini in Gehri Chaal

The popular jodi of entertainers like Satte Pe Satta, Kasauti, Naseeb, Nastik and Desh Premee graduated as the face of middle-aged togetherness in Baghban and Baabul.
And while we've even seen them paired opposite someone else in movies like Sholay and Trishul, it's rather odd to imagine Amitabh Bachchan and Hema Malini once played brother and sister in the 1973 thriller, Gehri Chaal.
Jackie Shroff-Madhuri Dixit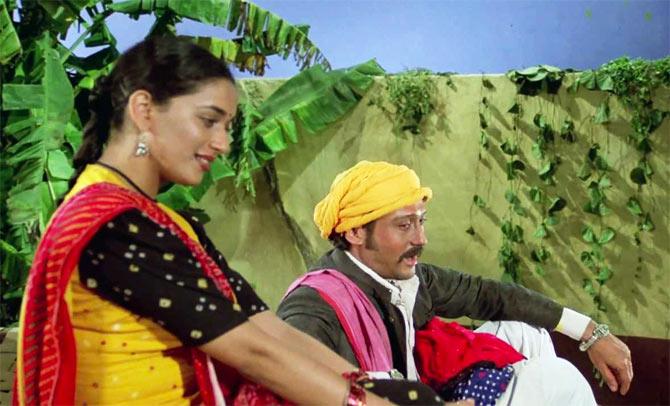 Image: Jackie Shroff and Madhuri Dixit in Sangeet

Sometime in the late 1980s, Madhuri Dixit's torrid kiss with her co-star (of 100 Days, Sangeet, Khal Nayak) Jackie Shroff in Vardi close on the heels of her steamy lovemaking scenes with Vinod Khanna in Dayavan received a lot of flak.
No wonder audience was more than happy to cheer Jaggu Dada playing MD's protective big brother, symbolic bandhini dupatta draped around the neck et al, in Rajiv Rai's blockbuster masala, Tridev.
Sunny Deol-Urmila Matondkar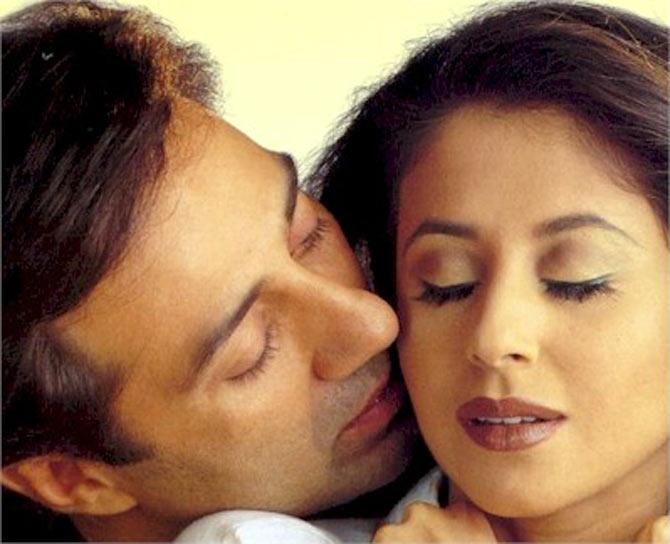 Image: Sunny Deol and Urmila Matondkar in Dillagi
Years before he replaced Karisma Kapoor with Urmila Matondkar as his leading lady in the Sabrina rehash, Dillagi, which marks Sunny Deol's debut as director, the action hero played elder brother to the still teenage actress in Rahul Rawail's acclaimed Dacait.
It's the complete destruction of his family and brutal death of his siblings, including Urmila, in the feisty revenge saga that sparks off Sunny's titular role in the story.
Sanjay Dutt-Raveena Tandon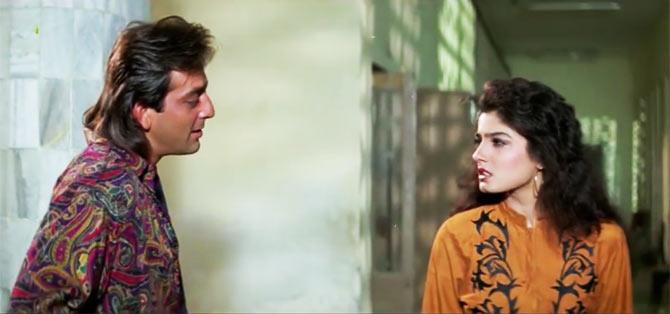 Image: Sanjay Dutt and Raveena Tandon in Aatish
Easily one the best-looking pairs of the 1990s, Sanjay Dutt and Raveena Tandon's hot chemistry in Sanjay Gupta's Aatish goes down in history among Bollywood's most sizzling moments.
You might recall the stunning Punjabi duo played first cousins in J P Dutta's ambitious multi-starrer, Kshatriya, starring Divya Bharti and Sunny Deol as their respective romantic interests.
Salman Khan-Neelam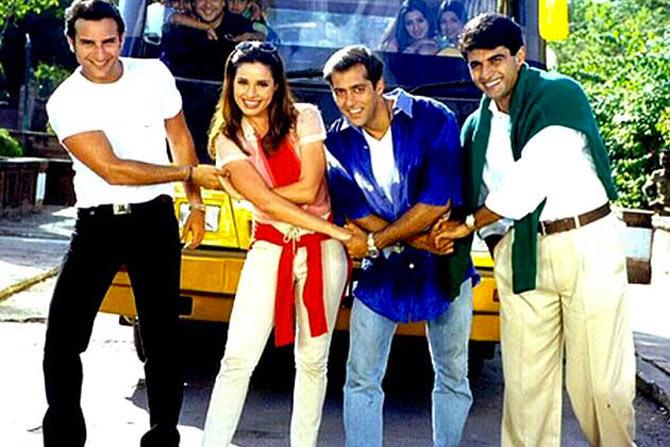 Image: Saif Ali Khan Khan, Neelam, Salman Khan and Monish Bahl in Hum Saath Saath Hain
Though they cut quite an adorable picture as the bickering couple in Ek Ladka Ek Ladki, which takes blatant inspiration from Hollywood's Overboard, the rom-com didn't attract the box office like Salman Khan and Neelam would have hoped.
They had better luck with Sooraj R Barjatya's modern-day Ramayan, Hum Saath Saath Hain wherein they played a pair of doting siblings.
Interestingly, Neelam's other bhai in the melodrama -- Saif Ali Khan -- began his career romancing her in Yash Chopra's Parampara.
Shah Rukh Khan-Aishwarya Rai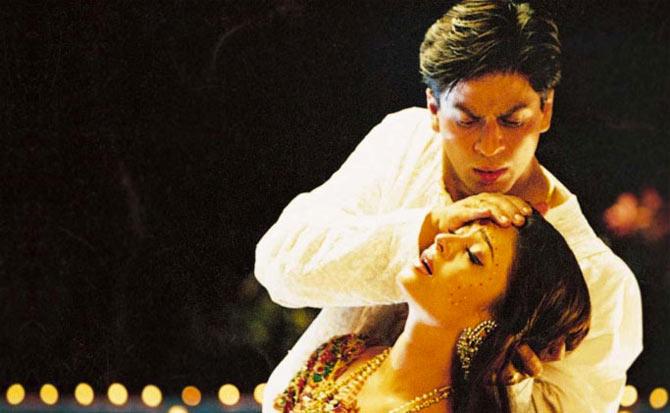 Image: Shah Rukh Khan and Aishwarya Rai Bachchan in Devdas
What's special about Shah Rukh Khan and Aishwarya Rai's sibling act in Josh is they're twins. And the charismatic actors have a ball taking Goa by storm as Max and Shirley till the latter falls for the brother of Max's greatest rival.
The audiences had no trouble accepting them as the star-crossed lovers in Devdas or a sweet romance cut short in Mohabbatein or seductively gyrating to the smouldering Ishq Kameena in Shakti: The Power.
Akshay Kumar-Juhi Chawla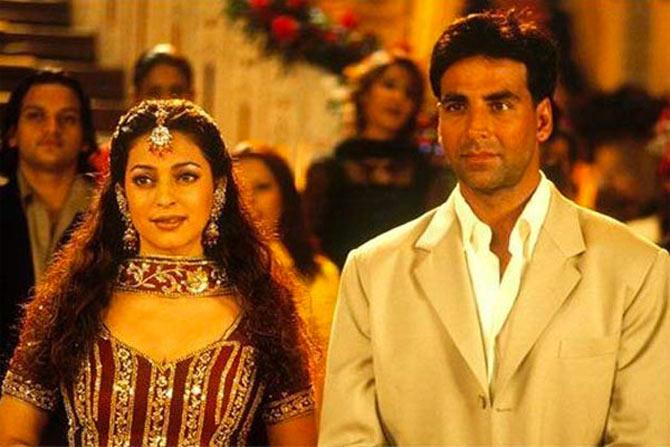 Image: Akshay Kumar and Juhi Chawla in Ek Rishtaa: The Bond of Love
The only heroine to share his Khiladi title, Juhi Chawla complements Akshay Kumar perfectly as the bubbly, bird-brained romantics of David Dhawan's amusing Mr & Mrs Khiladi.
Only in Bollywood, a heroine's shelf life is much shorter than her hero.
Four years later, while Akki continued his stint as Khiladi, Juhi was relegated to playing his didi married to a greedy Mohinish Bahl in Suneel Darshan's trite family drama, Ek Rishtaa: The Bond of Love.


Tusshar Kapoor-Kareena Kapoor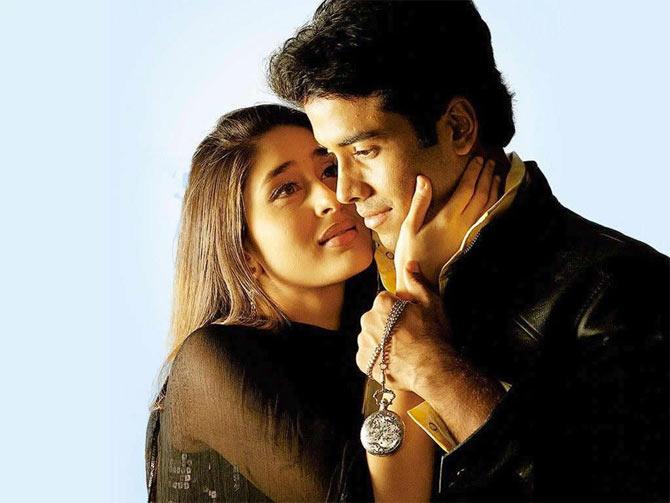 Image: Kareena Kapoor and Tusshar Kapoor in Mujhe Kucch Kehna Hai
In his first film, Mujhe Kucch Kehna Hai, Tusshar Kapoor's character is crazy about Kareena Kapoor yet too shy and incompetent to convey his feelings till the final scene.
In Golmaal Returns, the duo reunites to play bhai-bahen and evoke a few laughs with their mute/hypersensitive antics.
Moreover, Kareena's named Ekta in the comedy, alluding to Tusshar's real life sister and producer Ekta Kapoor.