Telugu filmmaker and former Union Minister Dasari Narayana Rao passed away in Hyderabad on Tuesday, May 30.
The who's who of the Telugu film industry made sure to attend his prayer service on Sunday.


Jaya Prada was inconsolable.
She has done as many as 13 films with Dasari over the years, since 1979.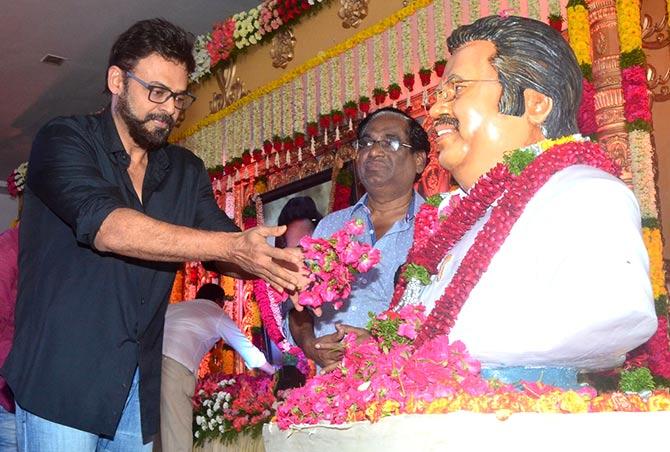 Venkatesh has been directed by Dasari in Brahmaputhrudu (1988) and Two Town Rowdi (1989).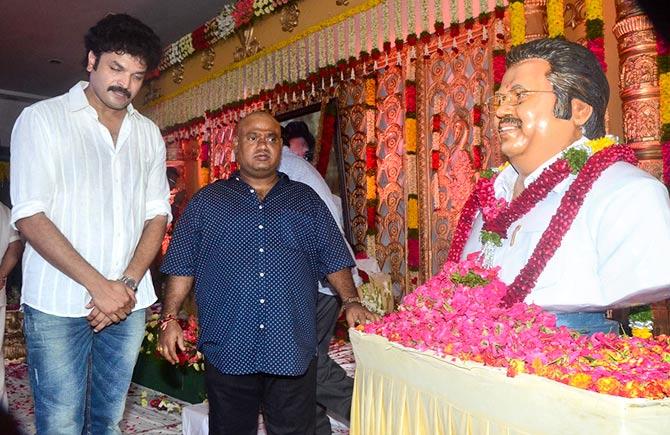 Dasari's sons Arun Kumar and Taraka Harihara Prabhu.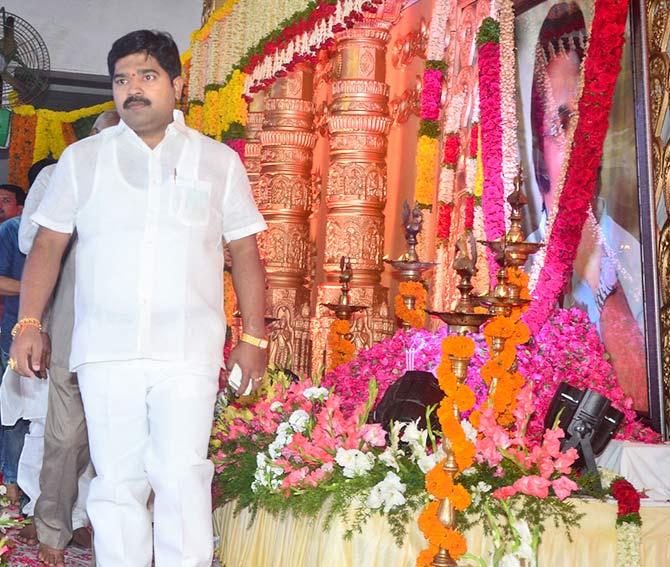 Dasari's son Dasari Kiran Kumar pays his last respects.


Dasari's daughter and granddaughter bid goodbye.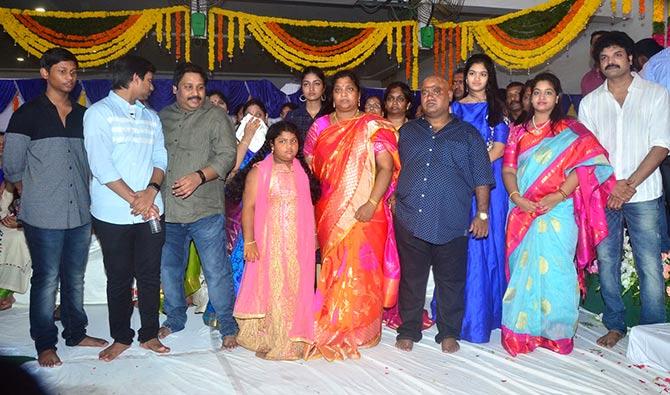 The family gathers together at the prayer service.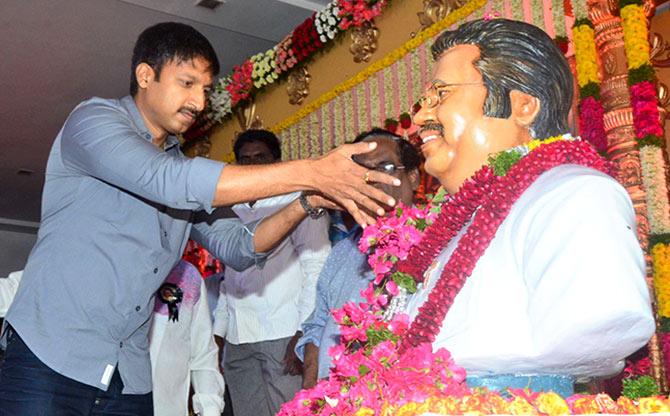 Last year, Dasari had released a book called Venditera Aruna Kiranam T Krishna on actor Gopichand's father, a noted film director and editor.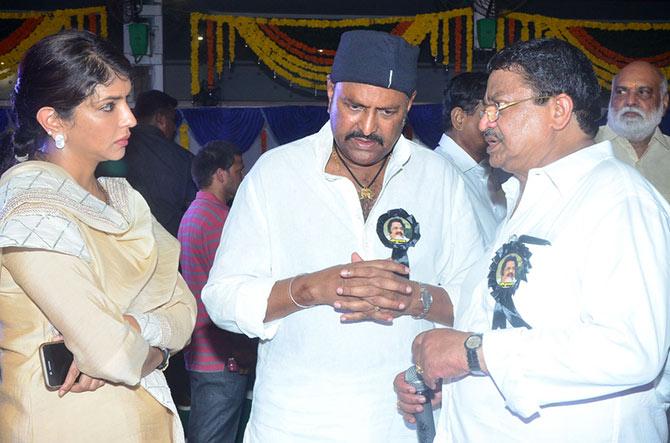 Mohan Babu (centre) was inconsolable after Dasari's death. They have worked together in several films like Soggaadu (1975), O Manushi Thirugi Choodu (1977), Ketugaadu (1980), Sujatha (1980), Sardar Papa Rayudu (1981), Adhdhala Meda (1981), Paalu Neellu (1981), Edadugula Bandham (1985), Nene Raaju - Nene Manthri (1987), Naa Mogudu Naake Sontham (1989), Kunthi Puthrudu (1993) and Kondaveeti Simhaasanam (2002).
He catches up with producer Kalyan C, as his daughter Lakshmi Prasanna looks on.
Mohan Babu's son Manchu Manoj.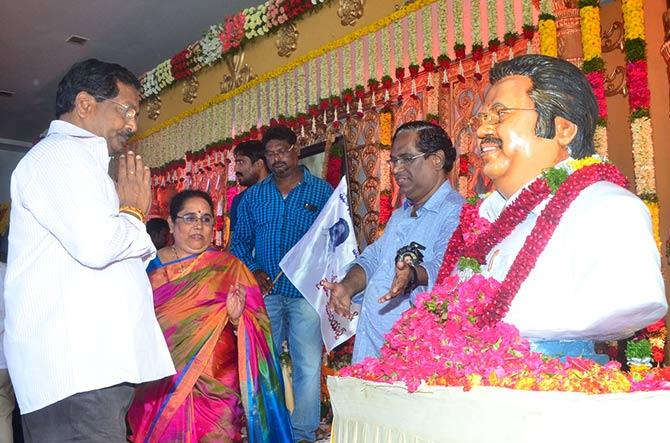 Director B Gopal had starred in the 2011 film Param Veer Chakra, directed by Dasari.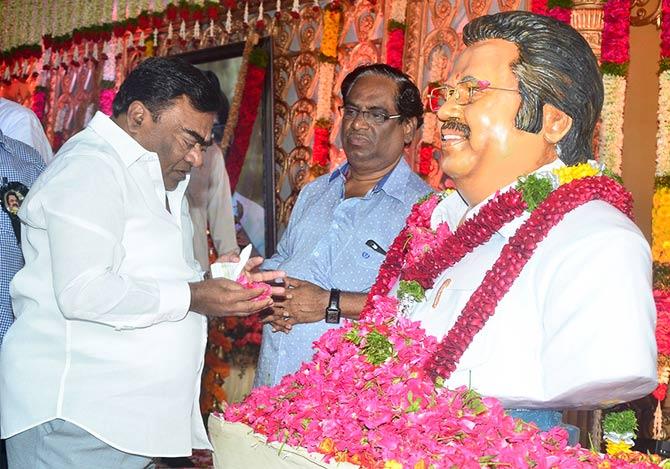 Comedian Babu Mohan offers flowers, as director-screenwriter Relangi Narasimha Rao looks on.


Producer-director-actor Bheemineni Srinivasa Rao makes sure to attend.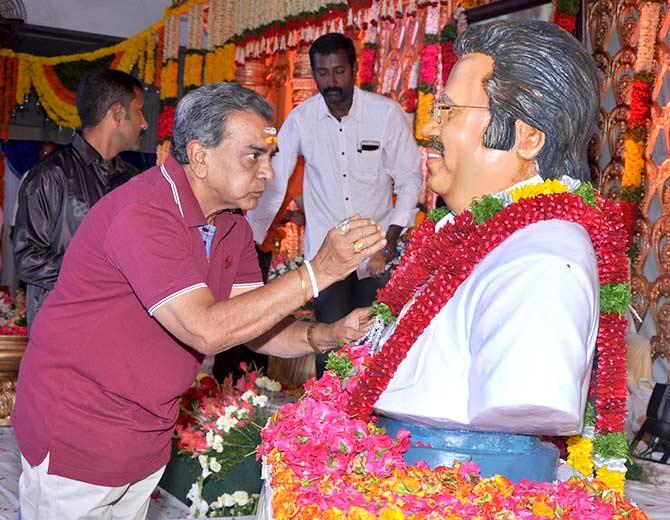 Actor Chitti Babu.


Producer-distributor Dil Raju, with director-screenwriter Harish Shanker.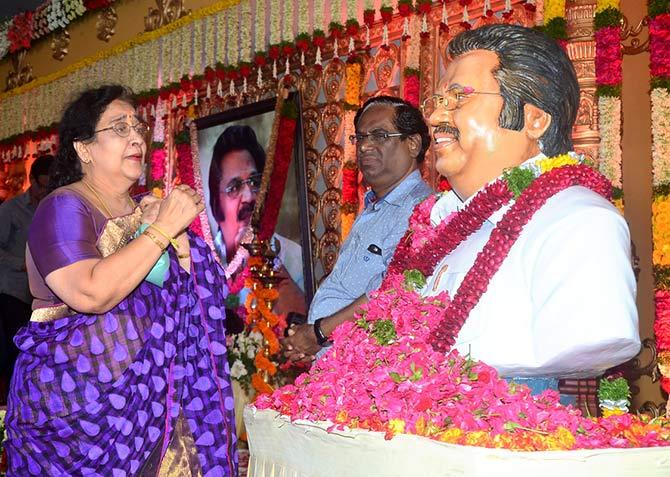 Yesteryear actress Geetanjali.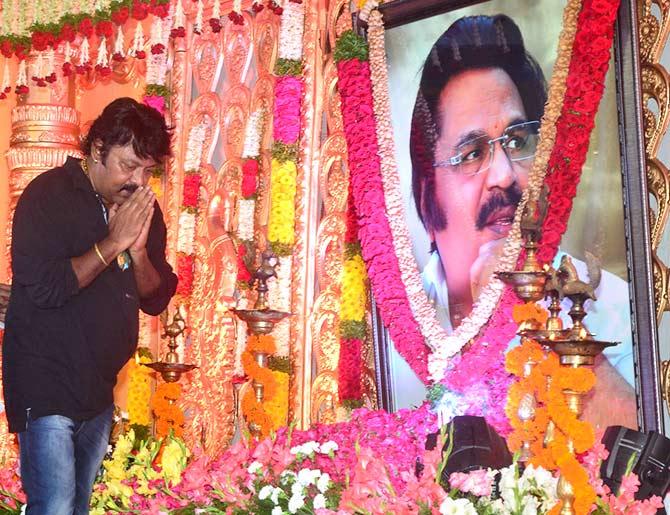 Actor-director G V Sudhakar Naidu.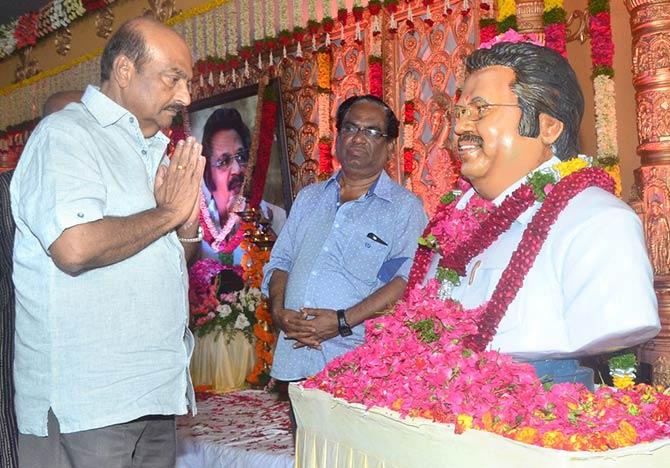 Director A Kodandarami Reddy.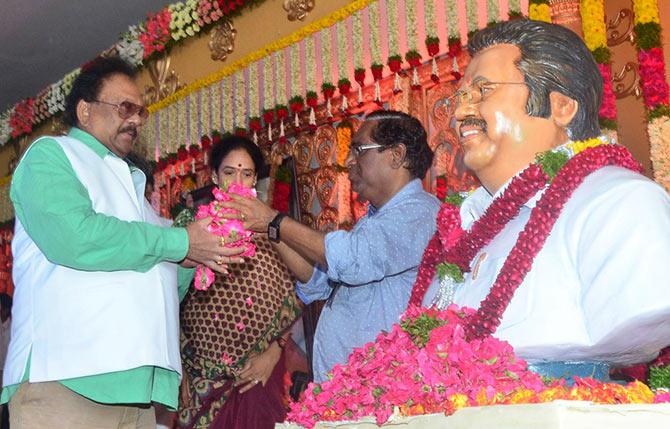 Actor Krishnam Raju.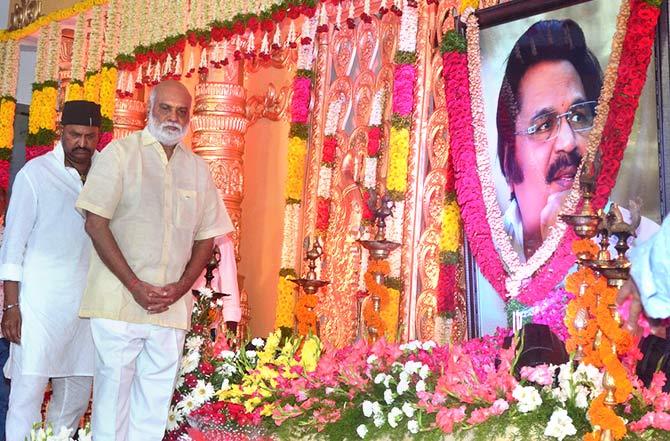 Producer Raghavendra Rao walks in with Mohan Babu.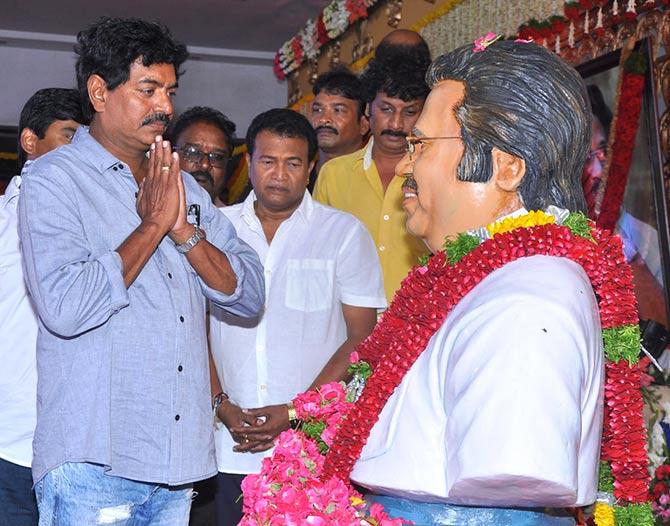 Comedian Shivaji Raja.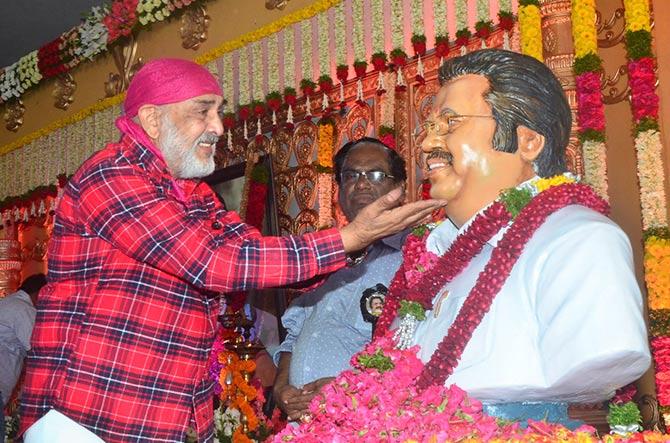 Actor, director and producer Vijaychandar.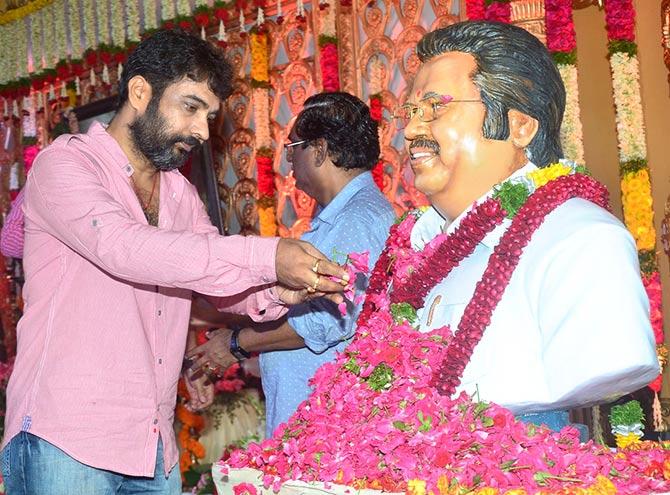 Director and producer YVS Chowdary.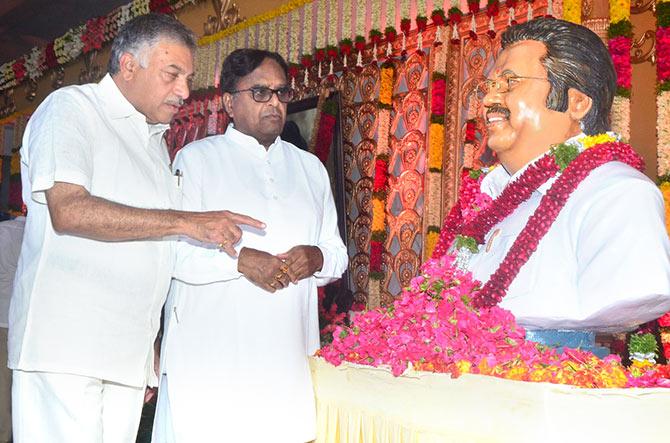 Politician Ponnala Lakshmaiah.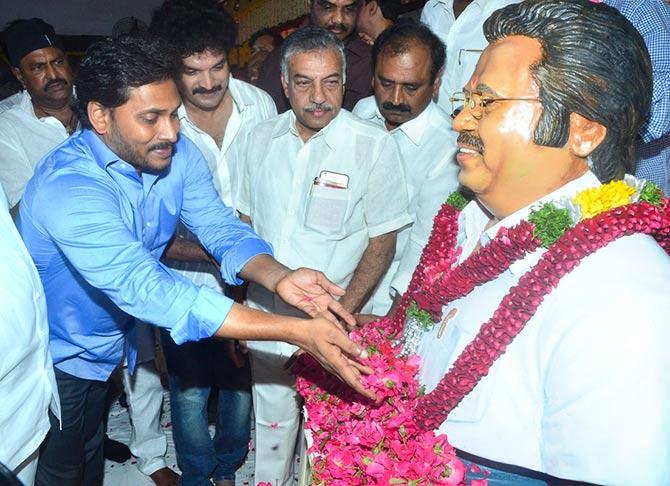 Politician YS Jaganmohan Reddy.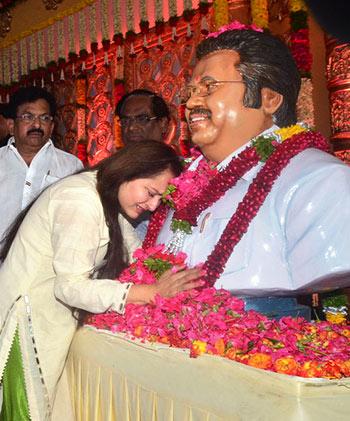 Also see :
PIX: Venkatesh, Mohan Babu pay homage to Dasari Narayan Rao
Chandrababu, NTR Jr, Pawan Kalyan bid Dasari farewell