It's #ThrowbackThursday time and the perfect opportunity to look at some fabulous flashback filmi pictures.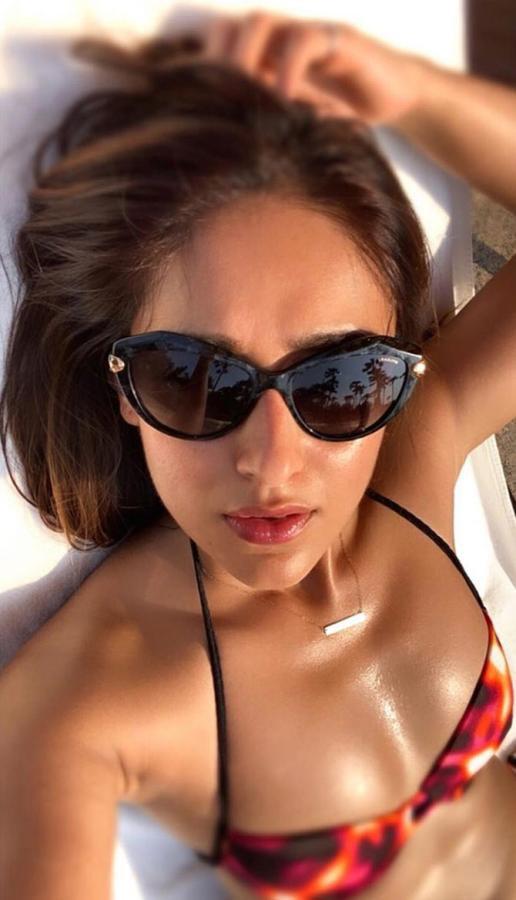 Ileana D'Cruz posts a picture from when sunbathing was normal and writes, 'Tb to when pool days and getting gloriously toasted in the sun was no big deal #goodtimes #normalcy #fingerscrossed'.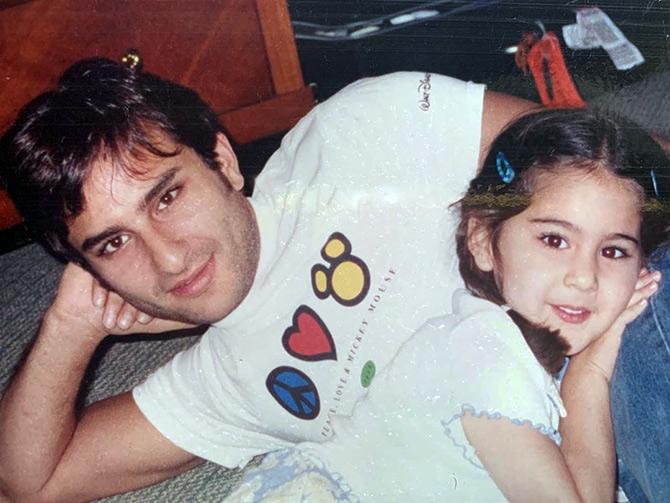 Sara Ali Khan posts a childhood picture with her daddy and writes, 'The one person that has always been the definition of peace, the epitome of love and the personification of Mickey Mouse, Love you Abba.'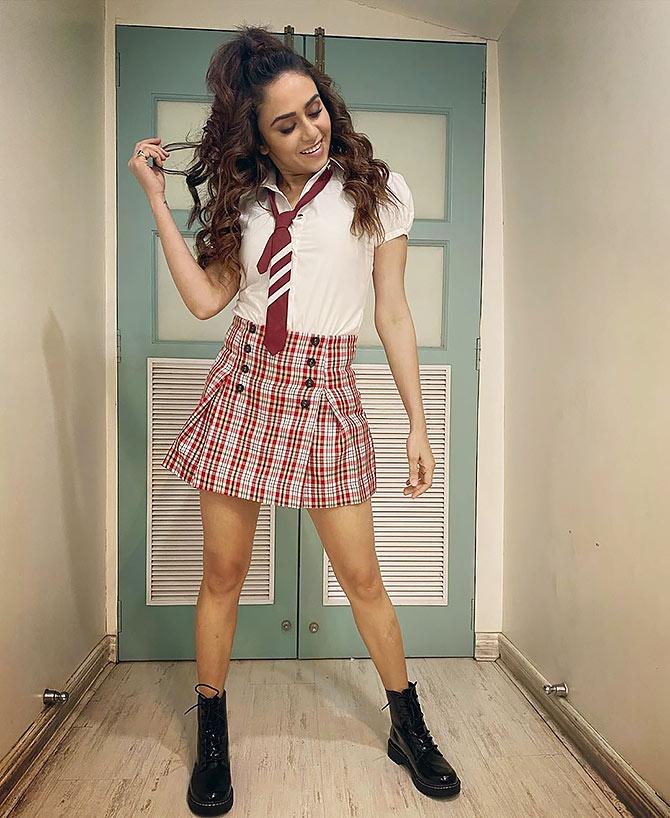 Amruta Khanvilkar is missing Khatron Ke Khiladi.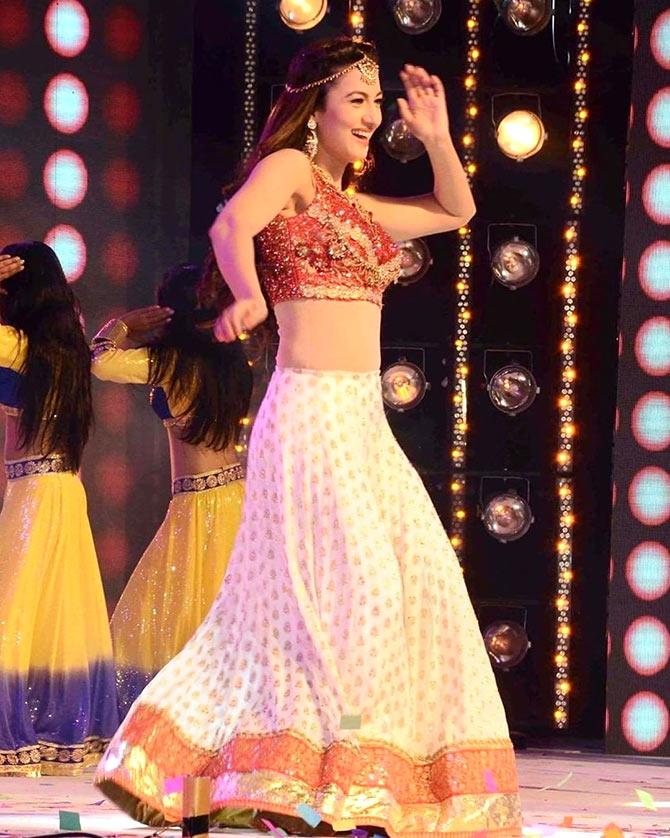 Gauahar Khan posts a picture from a dance performance and recalls, 'Ek woh aisi photo hoti hai naa, jis ko dekh kar khud se pyaar ho jaaye ....'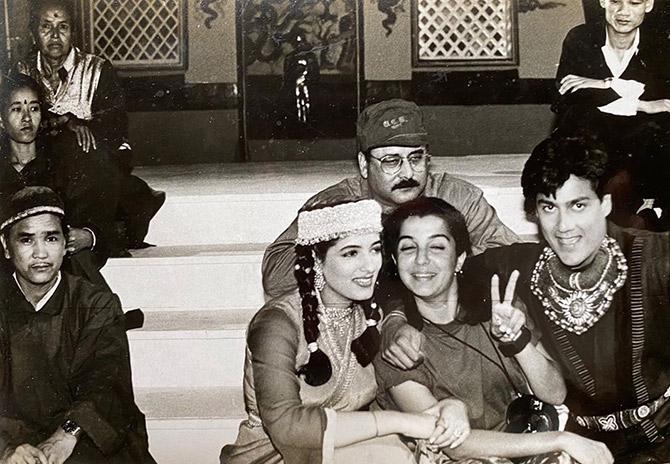 Farah Khan posts a picture from the sets of Uff Yeh Mohabbat with Twinkle Khanna, Abhishek Kapoor and Director Vipin Handa.
'The things u find whn u clean ur drawers!!' exclaims Farah. 'TIME TO EMBARRASS @twinklerkhanna @gattukapoor me choreographing them eons ago in a film called uff yeh mohabbat.. shoot went on for 2 yrs after which we were just calling the film 'UFF!'... (even the junior artists look fed up)'
Twinkle, of course, has given up on the movies and embraced a different kind of stardom -- as a writer.
'Gattu' Kapoor turned director not so long after this film and went on to make movies like Rock On!, Kai Po Che!, Kedarnath.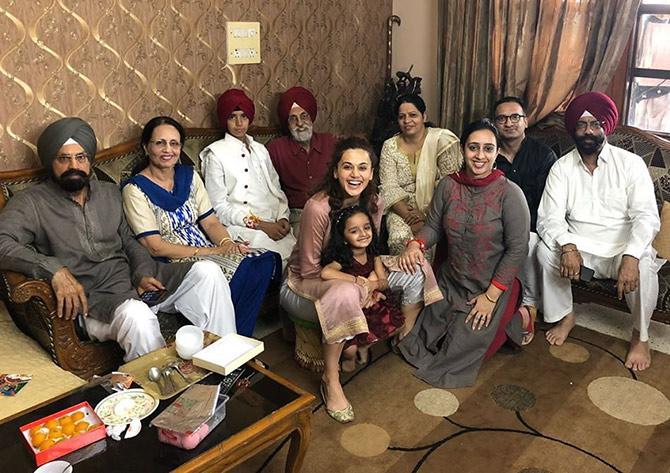 Taapsee Pannu posts a picture from Raksha Bandhan last year and writes, 'My Tabbar! I just got rakhis that m gonna send to my cousin brothers so thought of putting out this picture we clicked in Delhi last year on the eve of Rakshabandhan. It was after quite a few years that I managed to tie most of the rakhis in person.'
'Festivals have become a big occasion for me to look forward to these get togethers. This year things will be different unfortunately.'
'There shall be virtual Rakhi celebrations but I'm making it clear to all the brothers that e-commerce is still running up n strong so I am still open to receiving gifts.'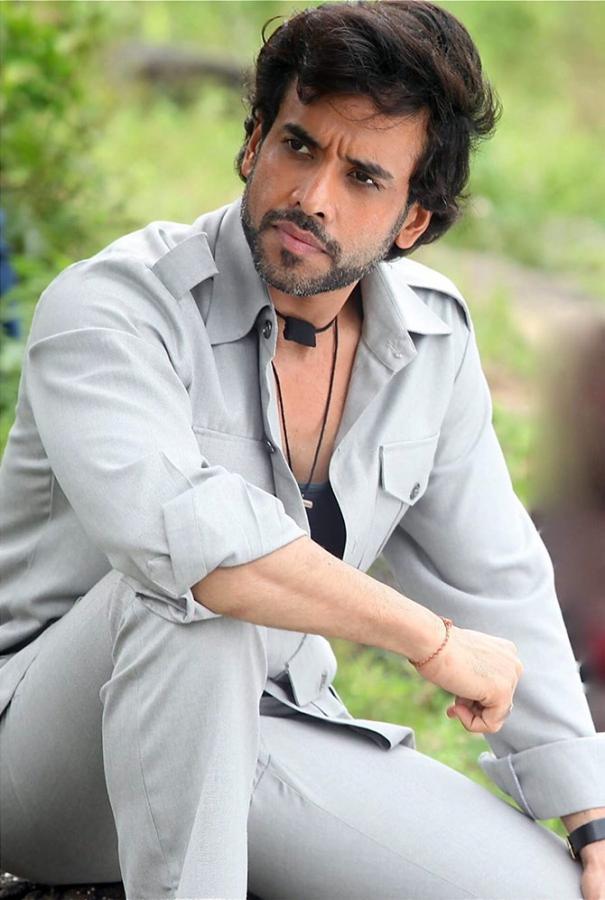 Tusshar Kapoor -- Gattu Kapoor's first cousin -- posts a picture from the sets of Shoot Out at Wadala and remembers, 'Life is full of choices....choose Happiness Remembering how much fun making this movie was #throwback #shootoutatwadala'
Lisa Ray posts a picture from the many homes she has lived in.
'Form might not be perfect, but heart's in the right place. Also, I'm so cool. Taken in one of the 18 homes we've lived in over the past 4.5 years.'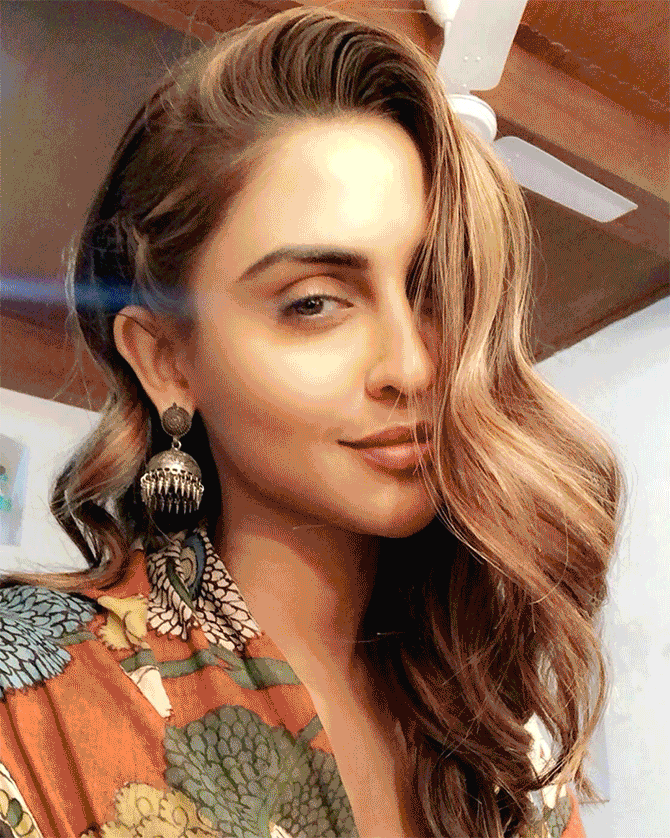 Krystle D'souza posts pictures from the first day of shooting Fitrat.
'This was actually DAY1 of my shoot for Fittrat (pic1) And my only paheli (dilemma) was whether to go into the first shot with or without lenses.
'For a little backstory, I have green eyes and I always use dark-brown lenses when I shoot because I think my eyes are too piercing.
'But my director, dop, stylist and everyone else somehow convinced me not to wear lenses and keep them natural.
'And that's how I ditched 'em lenses and trusted the bests with their opinion!
Our journey of making this show and getting to know each other began from here.
'(Pic2,3&4) Are from some of the old office (chadda office) scenes... we shot all of them back to back on this day!
'I remember it was raining very heavily and all I could think of was chai and bhajiyas but I settled for black coffee brought in by my man Friday Abdul !!!! Hahaha
'(Pic 4) is BTS from when I was waiting for Mr Suryabaan (watchman) to come on set and rehearse lines and have some chai with... it was my last scene of this day and I couldn't wait to get out of hair and makeup and jump into bed!'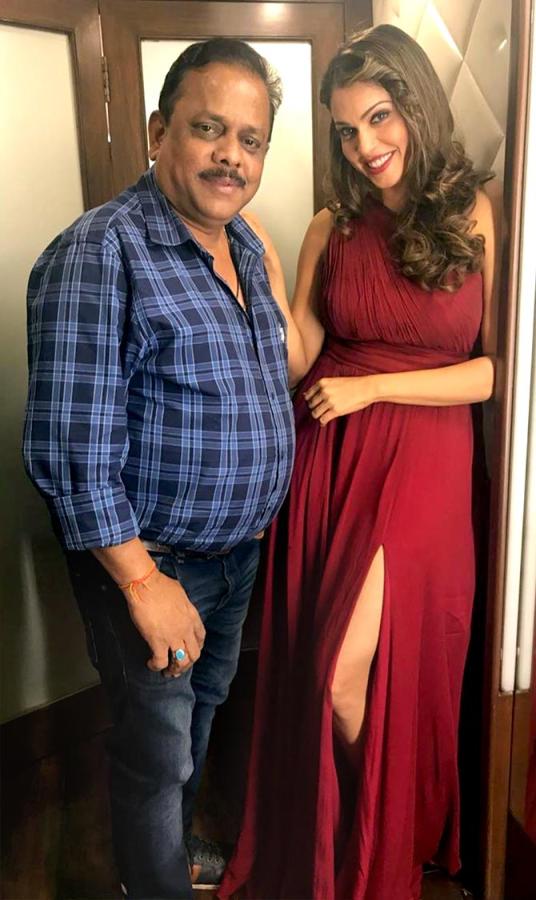 Isha Koppikar post a picture with her make-up man Pradeep Nohate: '#ThrowbackThursday vanity diaries with my favourite make up artist @pradeep_nohate dada I miss these times! Can't wait to go back to shoot #shootingmemories #vanitydiaries'.