Dangerous missions, extensive travel, sizzling women, sleek cars and cool gizmos -- it all comes in a package deal for the hottest spy in the business.
Lest we forget, his name is Bond. James Bond.
From Sunny Deol to Saif Ali Khan, Bollywood has its share of heroes living up the 007 fantasy. But what if Bond himself starred in a classic Hindi masala? Imagine all the crazy things he'd have to do. It would take more than a shaken not stirred martini to take it all in.
All right, so we know it's never going to happen. Except like the title of the debonair British secret service agent's 1983 movie goes -- Never Say Never Again.
With the super hit franchise's latest film Spectre, starring Daniel Craig as Bond for the fourth consecutive time since Casino Royale, Quantum of Solace and Skyfall, hitting the screens today, we decided to have some fun with the aforementioned wild possibility.
Here's imagining Craig's James Bond as a typical Bollywood hero.
Sanskari Bond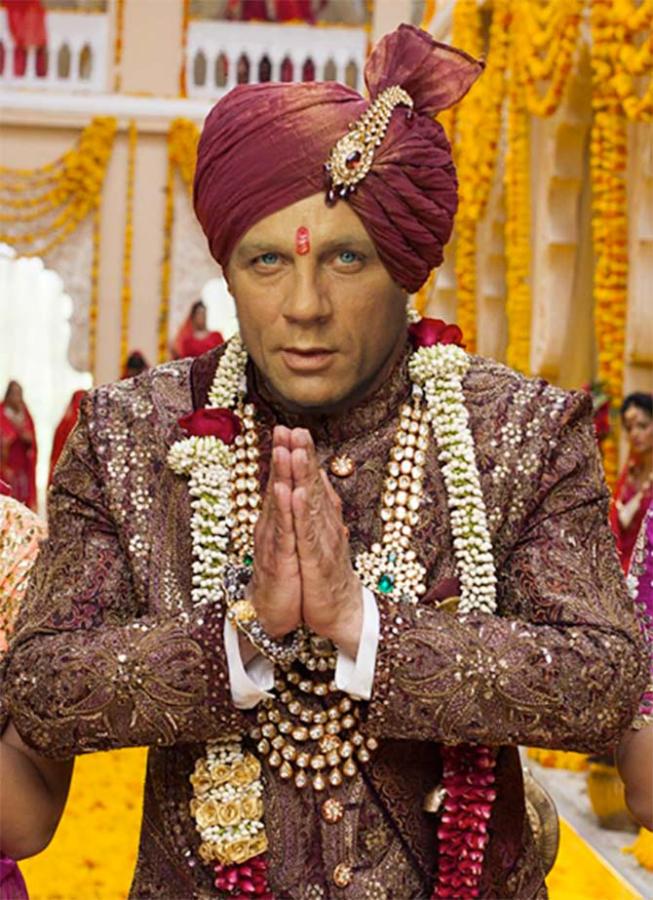 Ever since the Censor Board decided to cut short 007's lip lock sessions, Sanskari Bond is the hottest meme trending all over social network.
What do you think of our man in this Barjatya avatar?


Dabangg sunglasses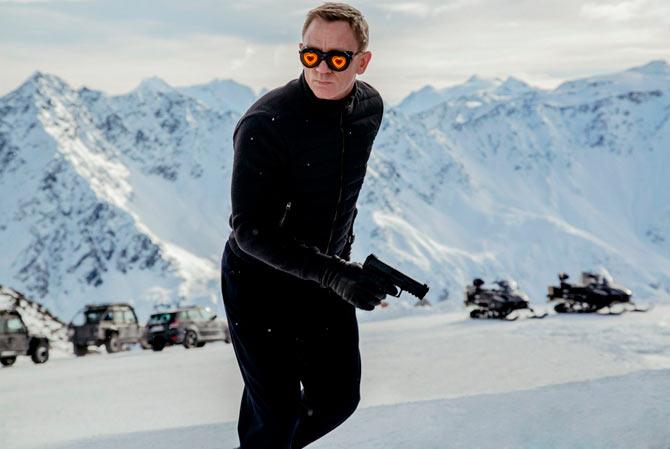 This is what happens when James Bond's sophistication makes eye contact with Chulbul Pandey's flamboyance.


For your ears only
Merely bringing on the Bond vibe wont get him close to the picky Bollywood heroine accustomed to relentless Rajs and persistent Prems. How about strumming those guitar strings for starters?


Mere Paas M, umm, Maa hai!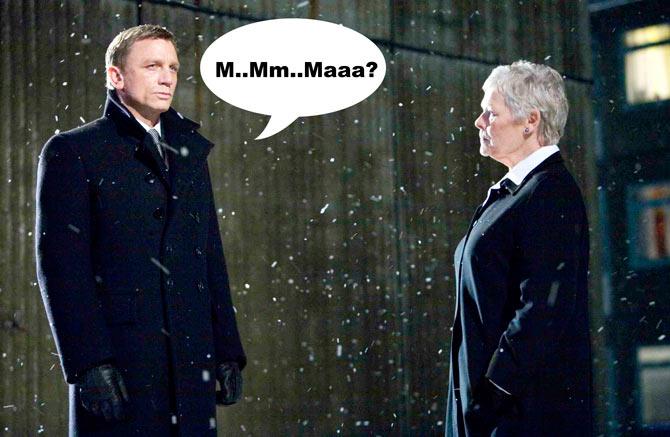 M for Maa. Sorry Bond, but Bollywood has the final word in the matter of moms.


James Bajirao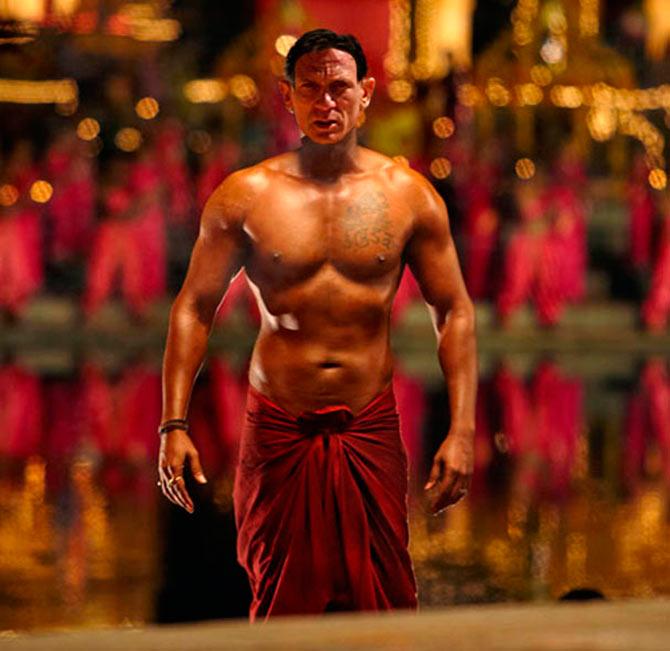 For Bond to work with the masses, he has to don his sanskari skin on more than one occasion. Only, who knew dhoti-clad spies could look this enticing?


Drag Another Day!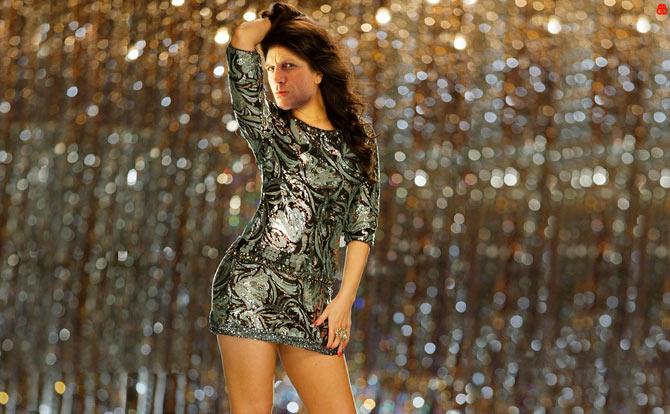 Whether to conceal true identity or sneak inside the villain's den, even the icon for all things masculine has to slip into a woman's attire in Bollywood at some point or another.
Right Amitabh Bachchan, Sanjay Dutt, Salman Khan?


Of Bond and Bandhan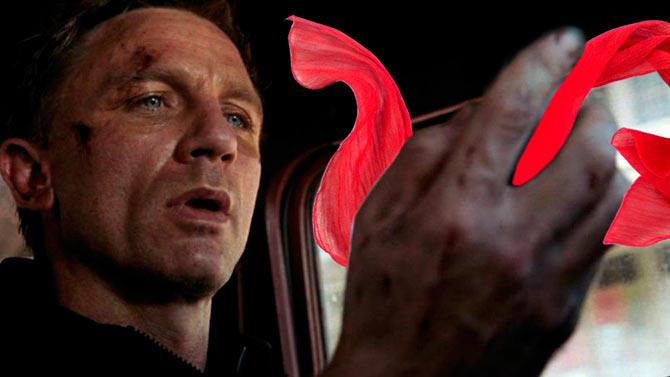 Desi Censor Board is unlikely to approve of Bond's racy romance. Guess he'll have to make do by fondling the silken texture of the heroine's roomal instead.


Yo Rekha!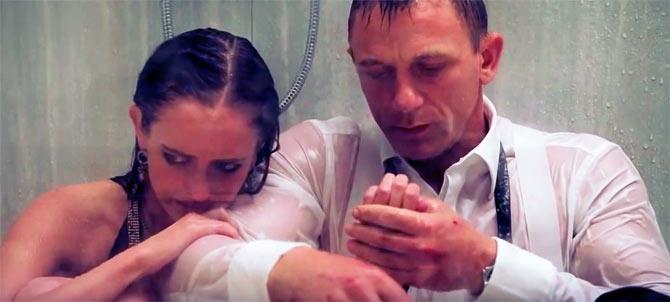 But, hey, this is Bond, James Bond and he always gets the girl even if he has to use the oldest trick in Bollywood books.
Win over the object of his affection by reading her palm like a true-blue phony Bollywood hero predicting her imminent encounter with the man of her dreams.
We thank Tapas Shankar Gaur for his Photoshop skills!
Disclaimer: This is a satirical piece. Readers are requested to take the content with a pinch a salt