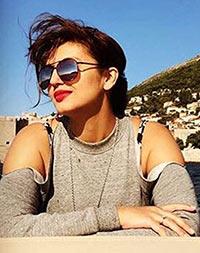 Huma Qureshi seems to be mixing business with pleasure.
The actress is shooting for a brand endorsement in the beautiful Old Town of Dubrovnik in Croatia. Incidentally, Game of Thrones and the new Star Wars movie was also filmed at this location.
The ad was shot by Vivek Daschaudhary.
A look at pictures from the shoot.