Just how innovative are these costumes!

It's Halloween time and the Hollywood hotshots didn't disappoint us this year too.

While making appearances at social dos, we caught several A-listers flaunting their costumes with much success.

Here's a peek at the early birds.
Photograph: Ben A Pruchnie/Getty Images
Sherlock Holmes director Guy Ritchie and his son Rocco attended the UNICEF Halloween Ball at One Mayfair on October 30 in London.

The British filmmaker and his son with pop icon Madonna dressed up as Walter White and Jesse Pinkman, the lead characters of Vince Gilligan's highly acclaimed crime drama Breaking Bad.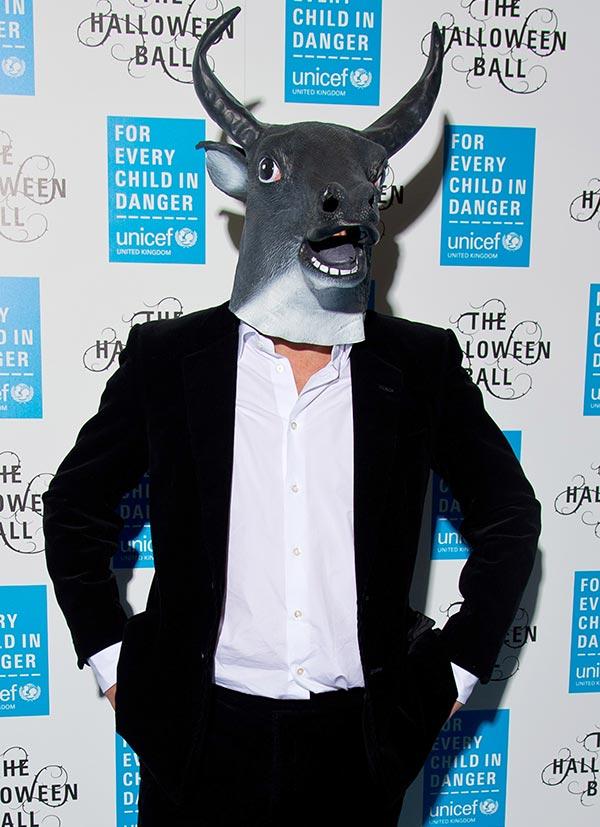 Photograph: Ben A Pruchnie/Getty Images
British actor Hugh Grant was also at the same do, in this comically odd look.
Photograph: Charley Gallay/Getty Images for Playboy
Playboy founder Hugh Hefner (centre), wife Crystal and son Cooper attend Playboy Mansion's Annual Halloween Bash at The Playboy Mansion on October 25.