Bollywood spent a lovely Raksha Bandhan with their siblings, and posted pictures on social media to prove it.
Here's a look.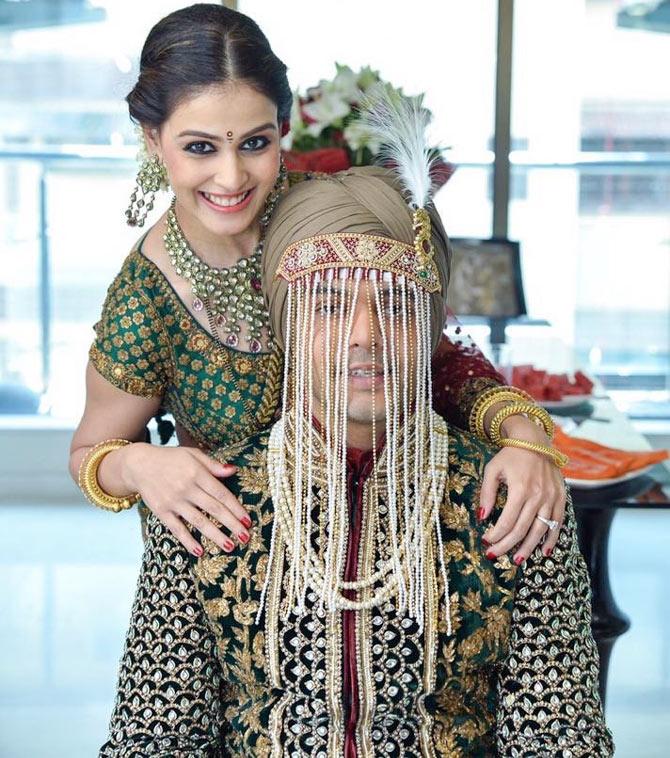 IMAGE: Genelia D'Souza Deshmukh with Nigel. Photograph: Nigel D'Souza/Twitter
Nigel D'Souza with his guardian angel, Genelia, who always watches his back.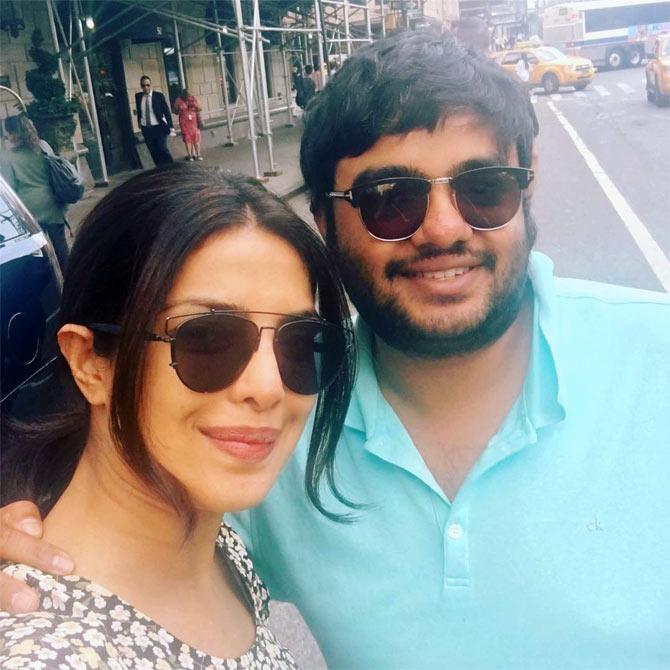 IMAGE: Priyanka Chopra with Siddharth. Photograph: Priyanka Chopra/Instagram
'Brothers r the best friends you are born with,' says Priyanka, sharing this picture with her brother Siddharth.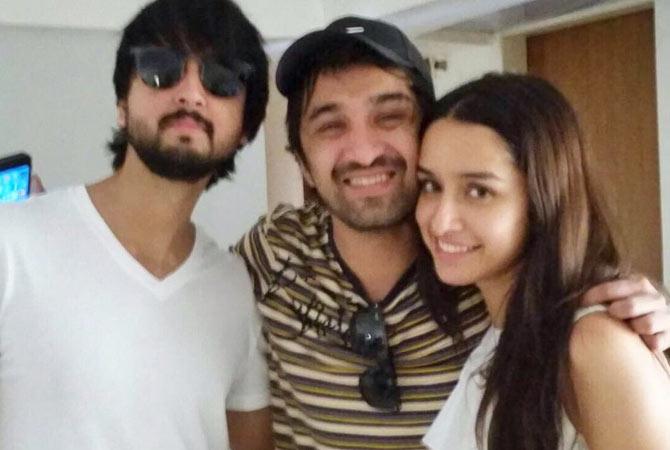 IMAGE: Priyank, Siddhanth and Shraddha Kapoor. Photograph: Shraddha Kapoor/Twitter
Shraddha shared this picture with her brother Siddhanth and cousin Priyank.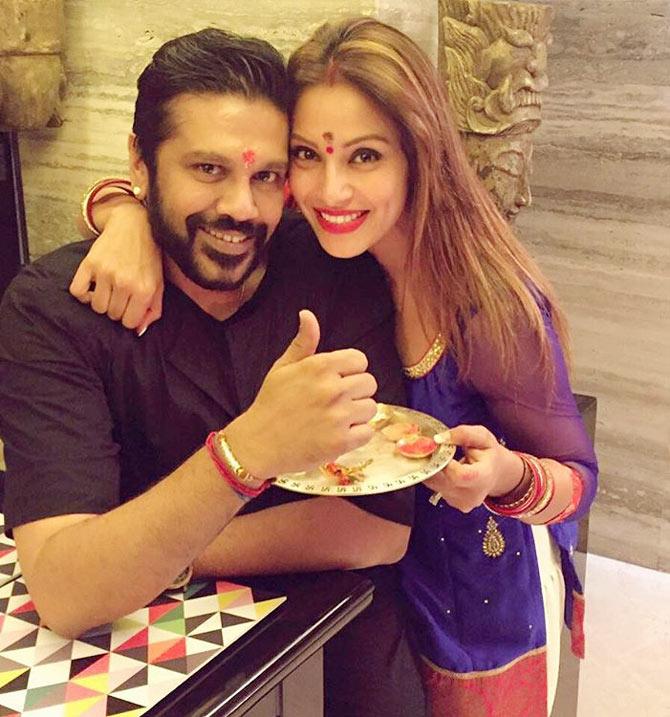 IMAGE: Rocky S and Bipasha Basu. Photograph: Bipasha Basu/Instagram
Bipasha doesn't have a brother but she celebrated the occasion with two men she's closest to.
One is designer Rocky S, which whom she has often holidayed.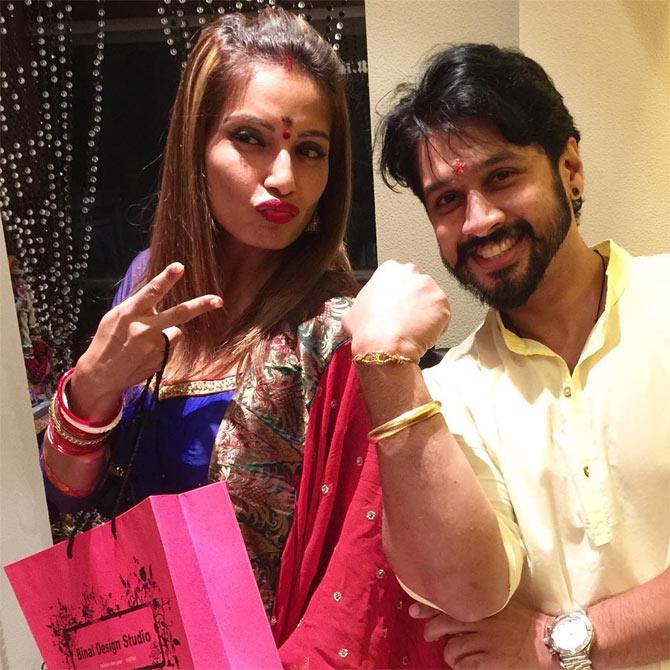 IMAGE: Bipasha Basu with Soham. Photograph: Soham Shah/Instagram
The other is Kaal director Soham Shah.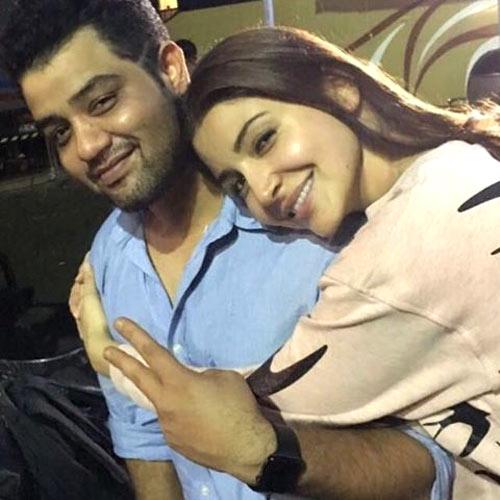 IMAGE: Anushka Sharma with Karnesh. Photograph: Anushka Sharma/Instagram
'To my best friend and the best brother a sister can dream of. From fighting over the TV remote to starting a film company together. We did it all with passion & saath saath,' Anushka captions this picture.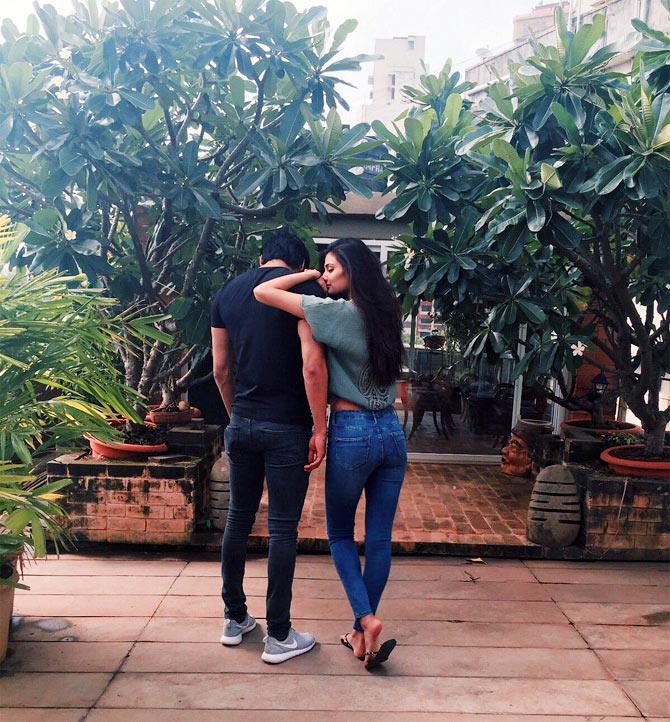 IMAGE: Athiya Shetty with Ahaan. Photograph: Athiya Shetty/Twitter
Athiya Shetty poses with her brother, Ahaan.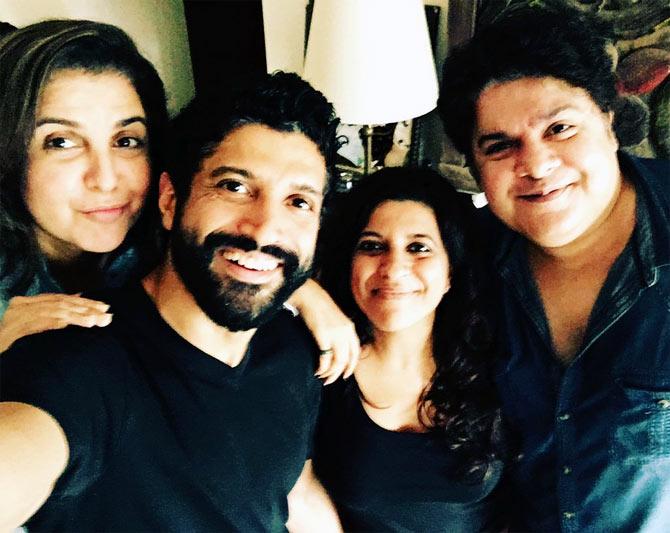 IMAGE: Farah Khan, Farhan Akhtar, Zoya and Sajid. Photograph: Farah Khan/Twitter
It was a get-together for the Khans and the Akhtars cousins this Rakshan Bandhan.
Farah Khan and Zoya Akhtar tied rakhis to Sajid and Farhan.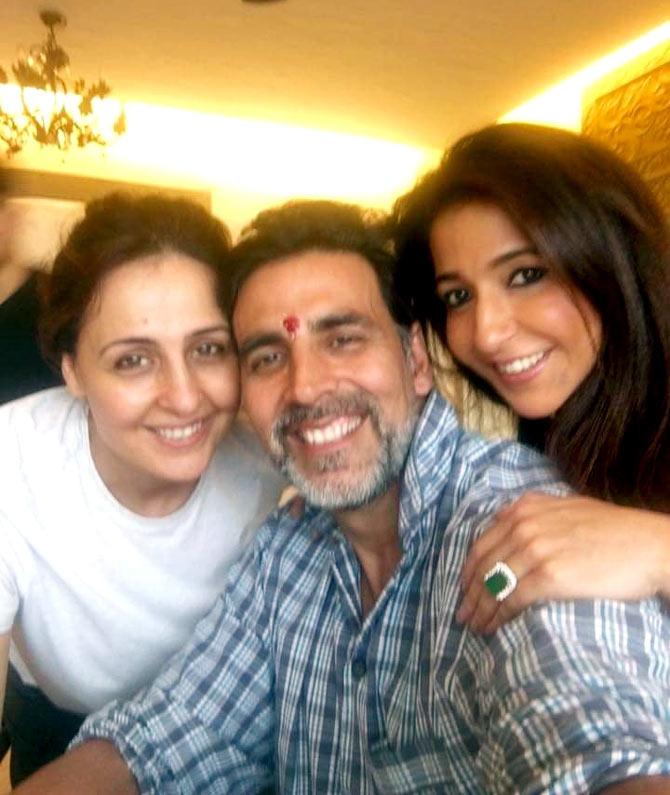 IMAGE: Aksahy Kumar with his sister Alka and Krishika Lulla. Photograph: Krishika Lulla/Twitter
Akshay took a selfie with his sister Alka and producer Krishika Lulla.


IMAGE: Abhishek Bachchan and Shweta. Photograph: Amitabh Bachchan/Twitter
Amitabh Bachchan shares a throwback picture of siblings Abhishek and Shweta on Raksha Bandhan.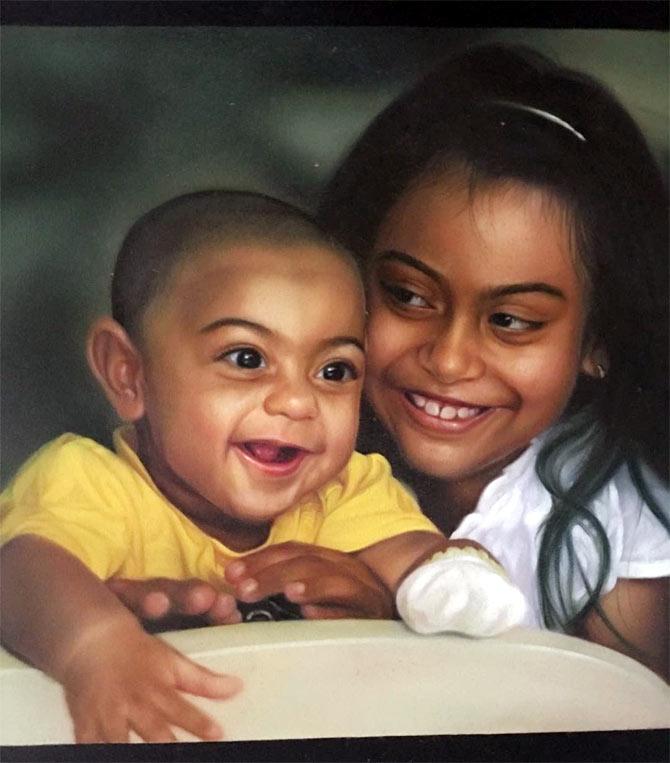 IMAGE: Kajol's children Yug and Nysa. Photograph: Kajol/Instagram
For Kajol, true love looks like this: a perfect portrait of Yug and Nysa.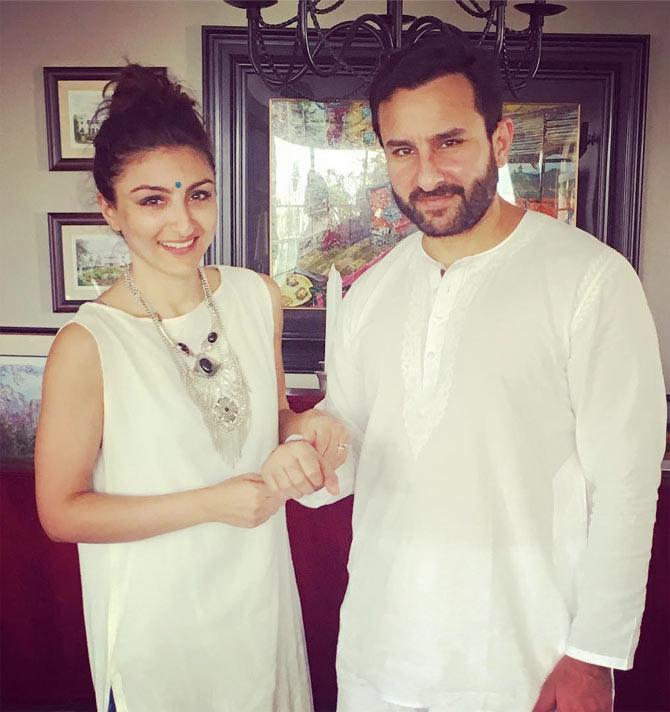 IMAGE: Soha and Saif Ali Khan. Photograph: Soha Ali Khan/Instagram
Soha and Saif make sure to colour coordinate on Raksha Bandhan!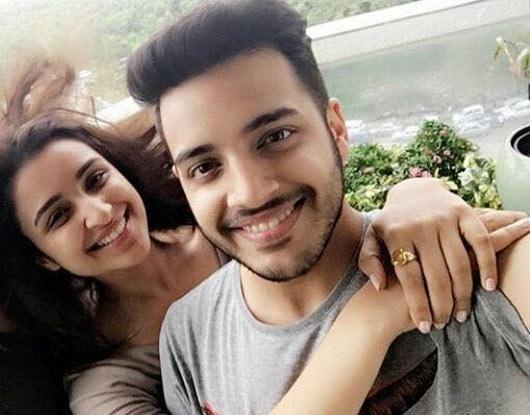 IMAGE: Parineeti Chopra with Shivang. Photograph: Parineeti Chopra/Twitter
Parineeti's brother Shivang knows how to make her happy.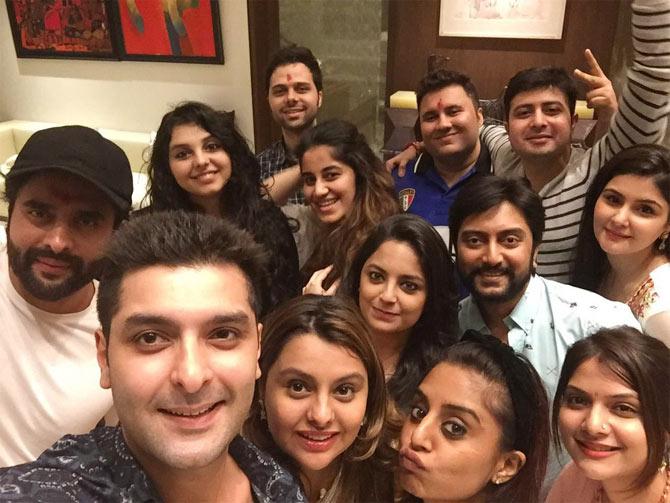 IMAGE: Jackky Bhagnani with his cousins. Photograph: Jackky Bhagnani.Twitter
'The best thing God made are sisters,' Jackky Bhagnani writes, with this picture of his cousins.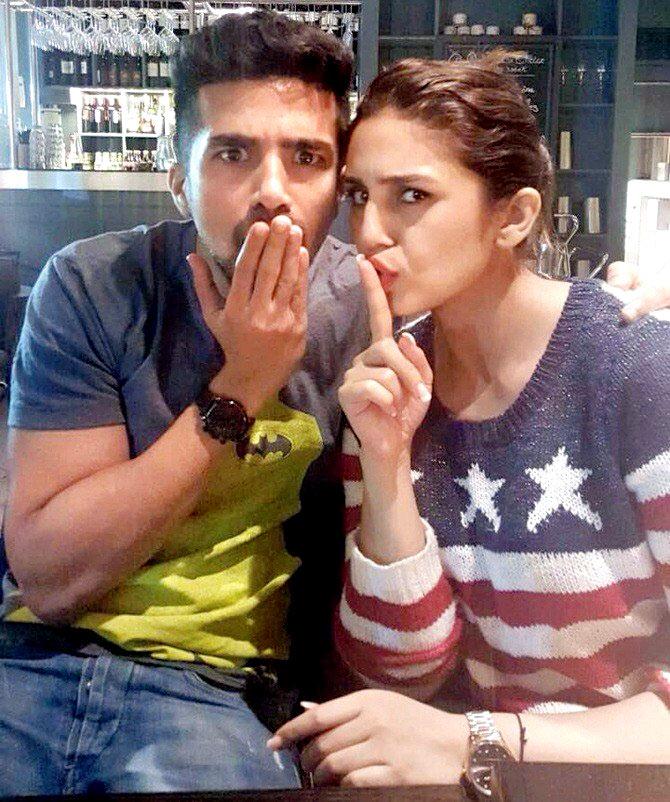 IMAGE: Saqib Saleem and Huma Qureshi. Photograph: Huma Qureshi/Twitter
Huma Qureshi with the 'brat,' who can make her smile!
IMAGE: Tusshar Kapoor with Ekta. Photograph: Tusshar Kapoor/Twitter
Tusshar writes, 'Always be protective of your sister,' sharing this picture.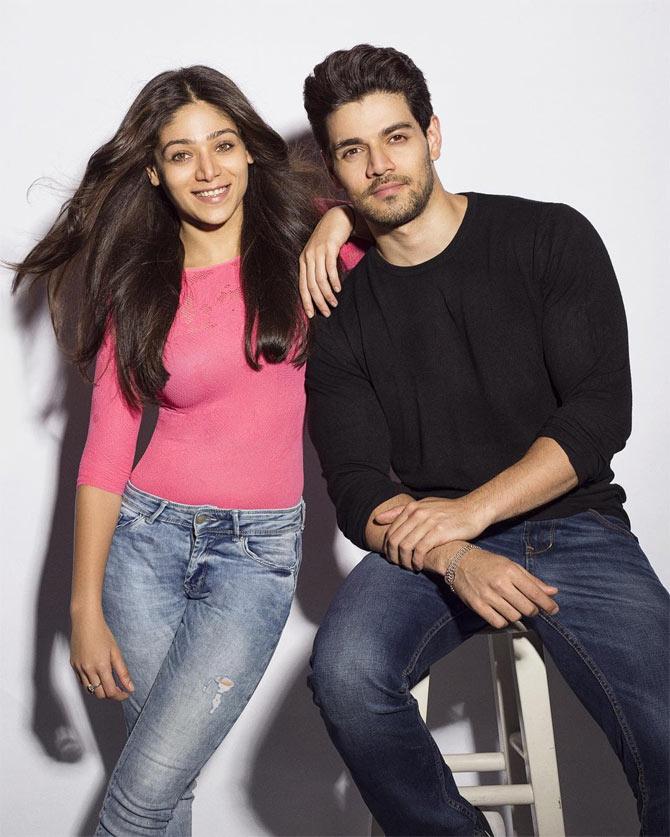 IMAGE: Sooraj Pancholi with Sana. Photograph: Sooraj Pancholi/Instagram
Meet Sooraj's strongest support, his sister Sana.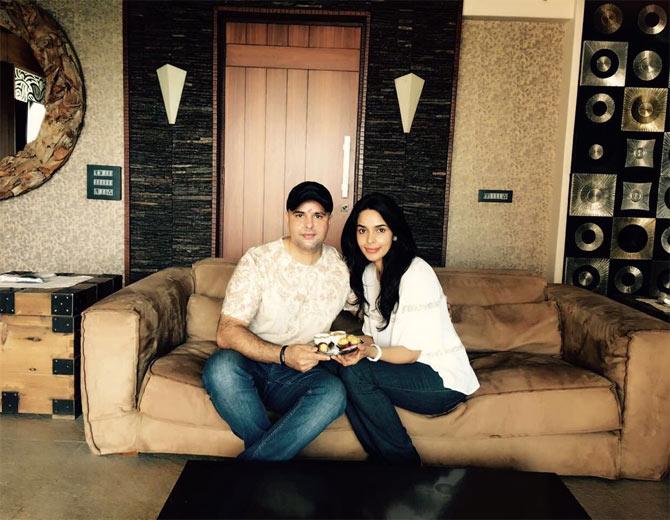 IMAGE: Mallika Sherawat with Vikram Singh Lamba. Photograph: Mallika Sherawat/Twitter
Mallika celebrates Rakshan Bandhan with brother Vikram.
Dress up this festive season! Rediff Shopping presents:
Anarkali Gowns