Maldives is certainly Bollywood's FAVOURITE destination, especially this time of the year.
So after Taapsee Pannu, Neha Dhupia, Mandira Bedi and Varun Dhawan, Elli AvrRam decided to take her much-needed break at this exotic location.
And of course, she made beautiful pictures.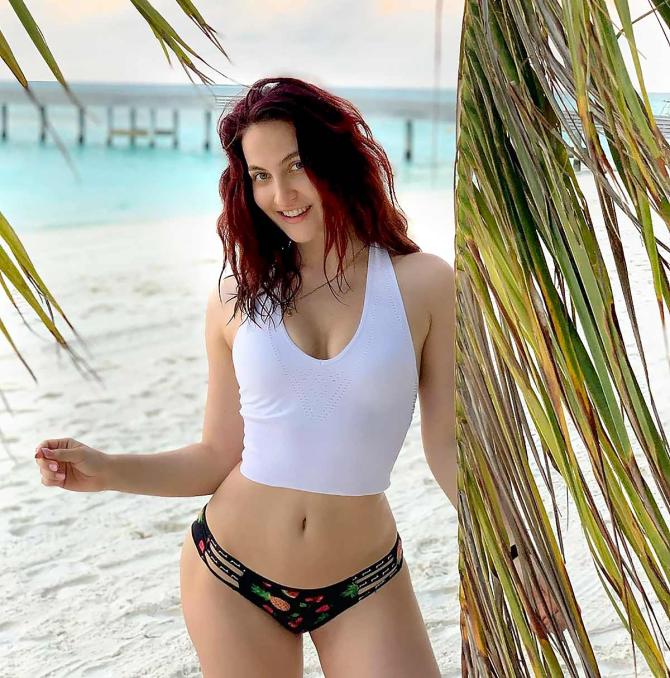 'Give me the Sun and the Sea, and a little spot, to just be,' she tells us.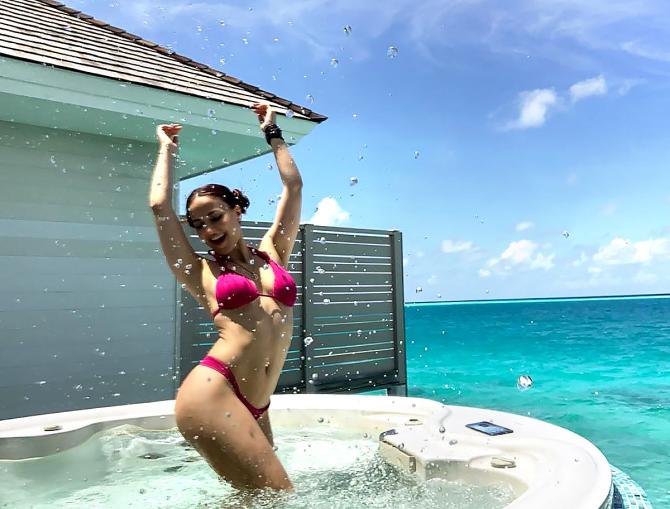 'Water baby reliving my birth. Yes truth is, I was born in a jacuzzi,' Elli reveals.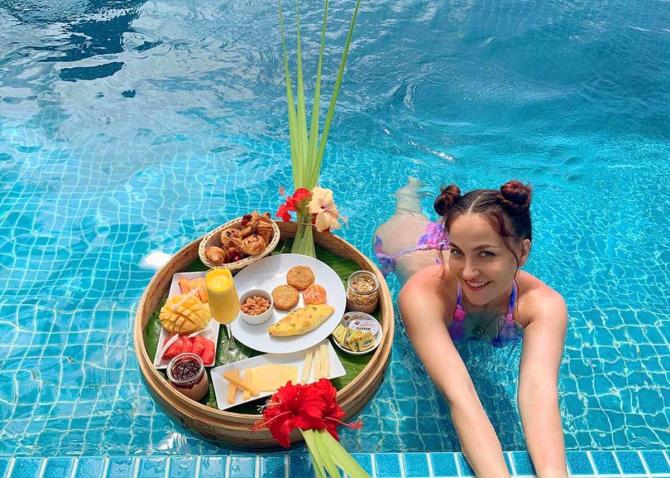 Breakfast in the pool.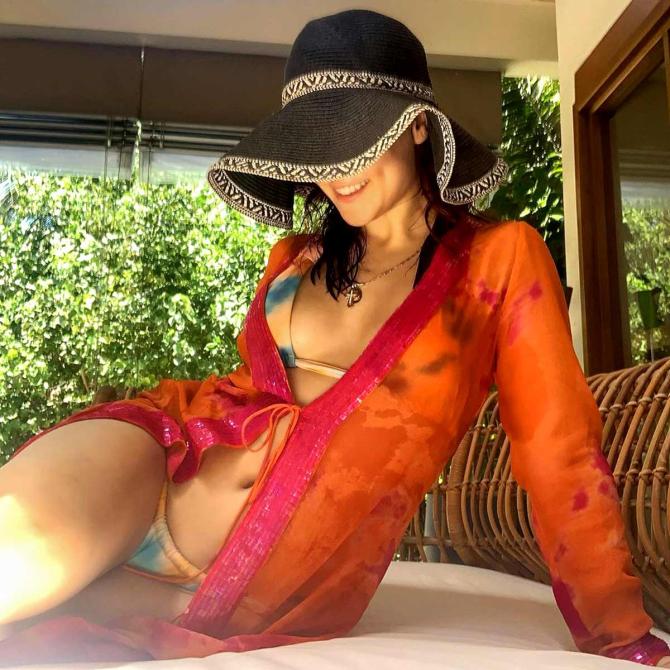 The hat lady relaxes.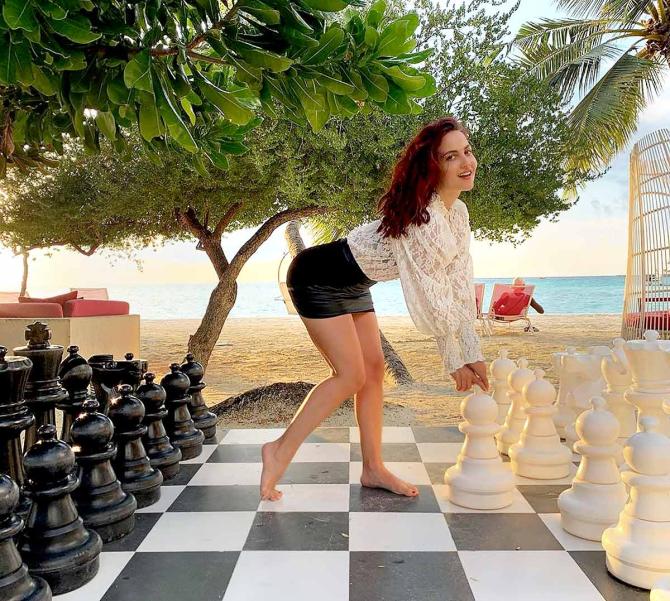 Wanna play chess with Elli?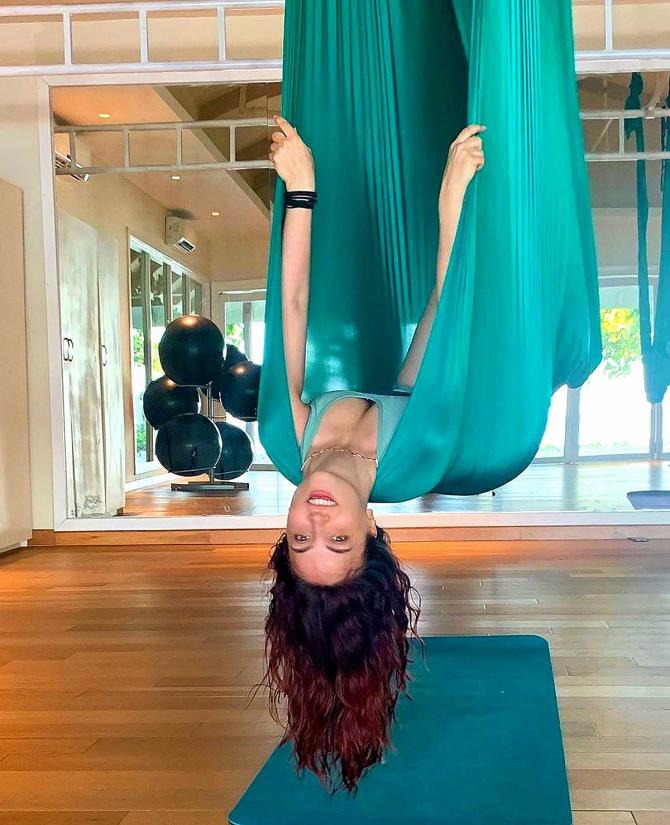 Trying a different perspective.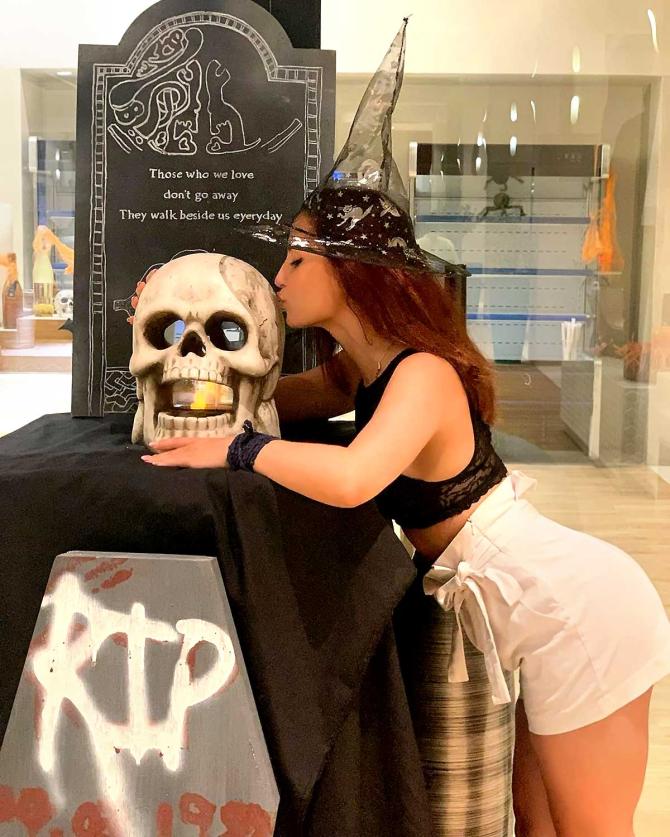 Celebrating Halloween.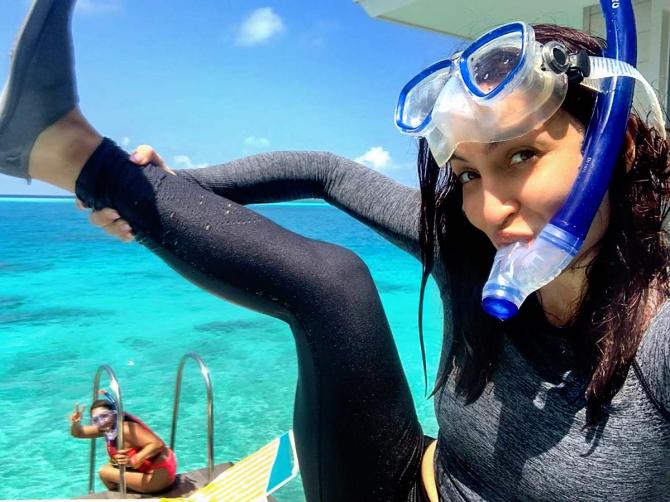 Elli and Deanne Pandey go scuba diving.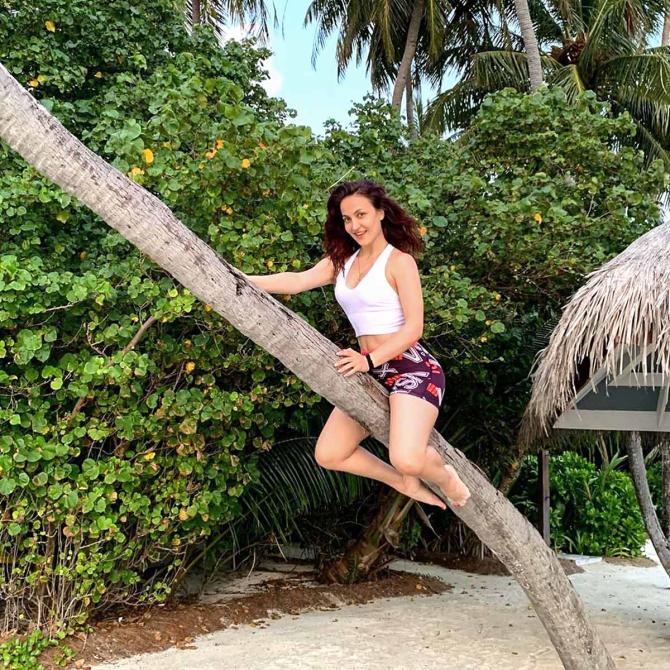 Climbing a tree.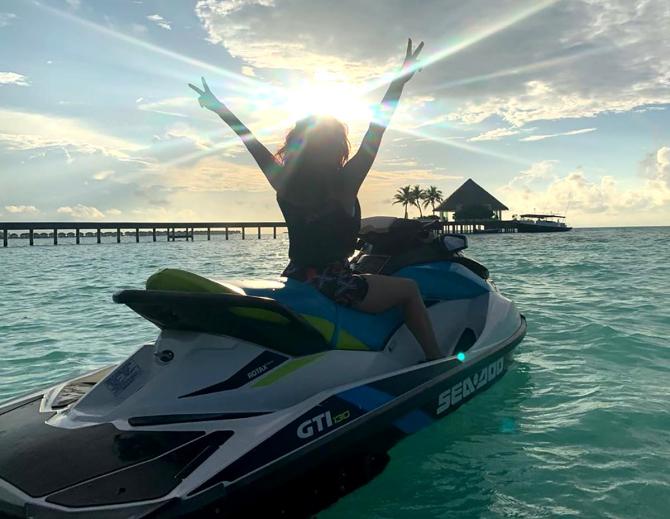 Taking a jet ski ride.
Watch Elli relax on the beach.
<
Photographs: Kind courtesy Elli AvrRam/Instagram