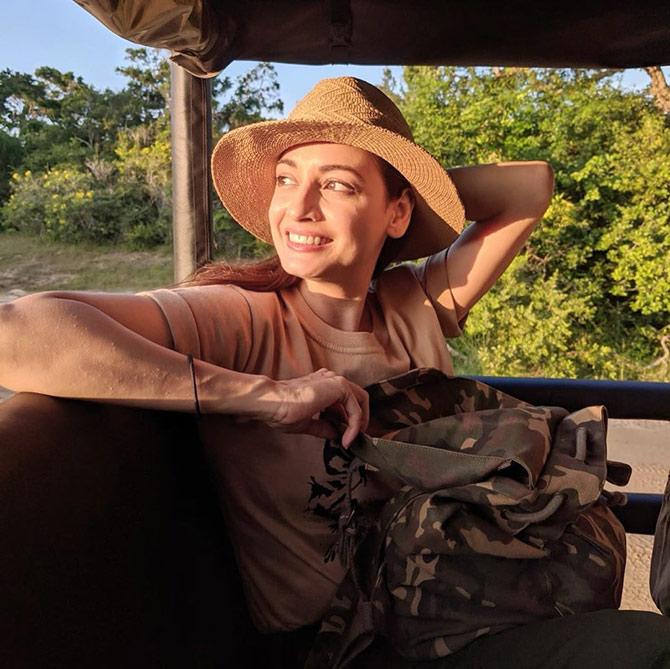 Dia Mirza captured the beauty of Sri Lanka on a vacation, where she stayed at the Wild Coast Lodge at the Yala National Park.
The actress returns to Sri Lanka after 10 years, and shows us what the country is really like.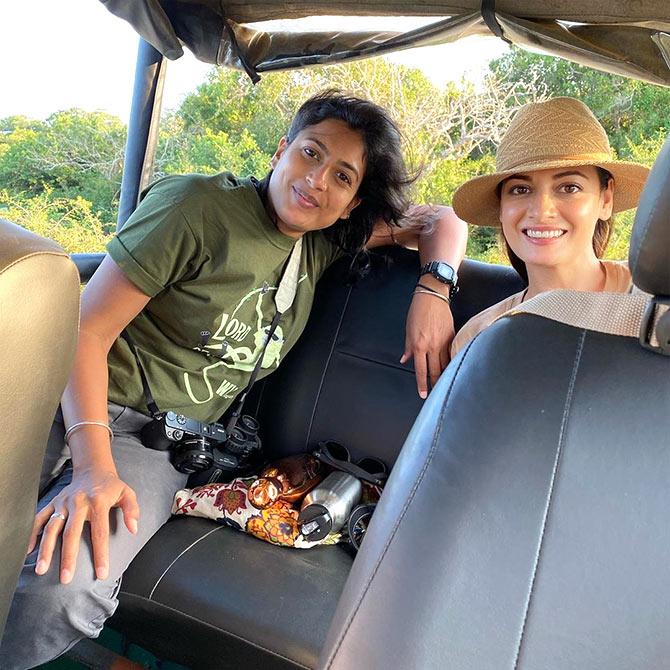 'Journey to Beyond. My childhood friend Ananya and i had the privilege of visiting #YalaNationalPark in #SriLanka. We were graciously hosted by @wildcoastlodge as a part of the amazing fundraiser we helped organise for @sanctuaryasia's Sanctuary Nature Foundation last year,' Dia writes on Instagram.
'Visiting Sri Lanka after 10 years was a surreal experience... I was touched by the kindness, simplicity and goodness of the people. But what remains truly indescribable is how effortlessly #nature reminds us that it is the most magical creation in all its forms.'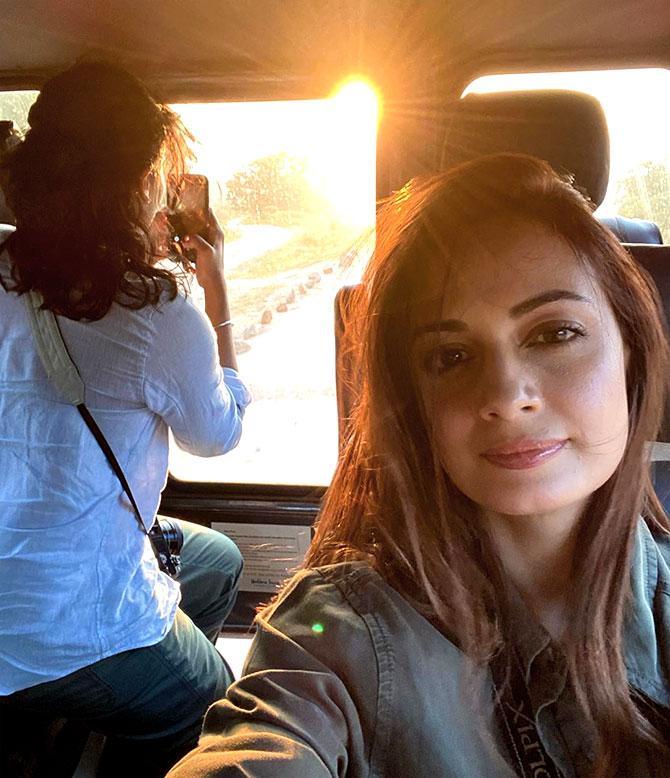 'Traveling into the wild has given me many stories... narratives that have shaped my humanity. But this one will be my favourite from this memorable trip to #SriLanka.'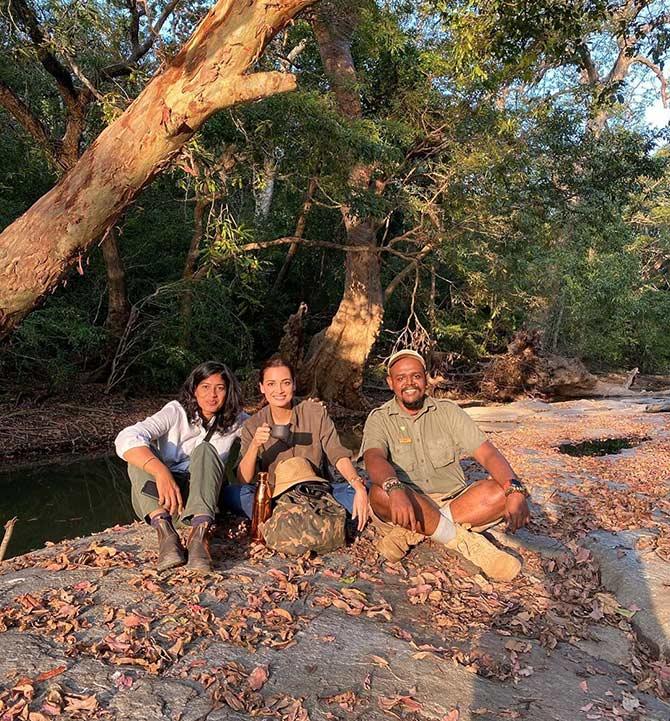 Dia narrates Keith's story: 'Keiths salty crocodile story: A 16 and half foot Salty Crocodile is trapped in a verandah. While rescuing it Keith's hand slipped into the salty crocs mouth, as he was about to pull it out, salty croc snapped the jaw shut. (Crocs have big jaw muscles which allows them to close their mouths quickly but it doesn't allow them to open their jaws as fast. And they lock their jaw once closed.)
One of the prominent canine teeth of the croc (the longest one) on the right side went through and through Keith's right hand. After he was done securing the croc with his free left hand, while his right hand remained in the crocs jaw for 17mins, he got himself to a hospital, got 26 stitches and is always available to rescue any wild life, any time, night or day. Keith a city boy, born and raised in Colombo, in service of nature all of his 29 years of existence.'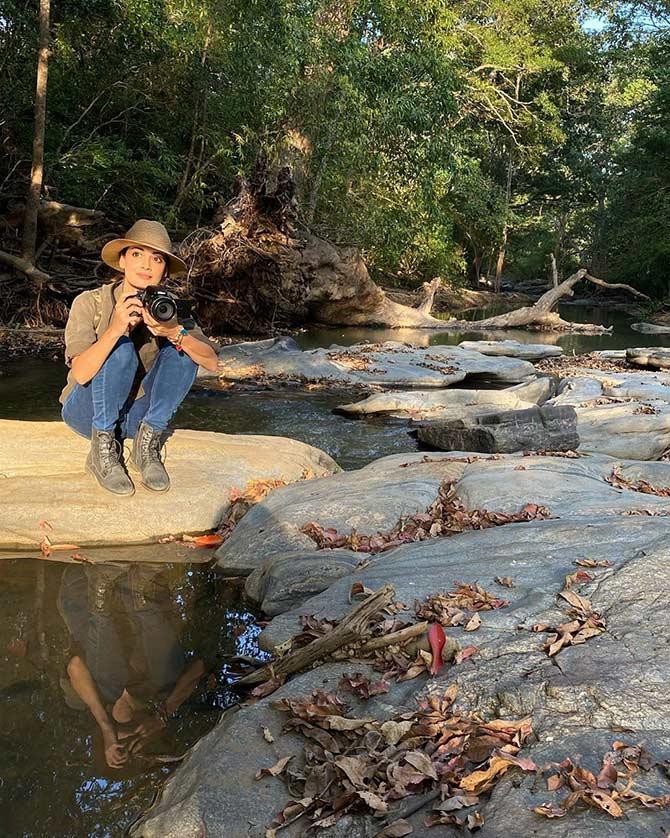 'A walk to the river and the breathtaking sunset at #YalaNationalPark block 5 with @narnia... A sunset etched in our hearts for life.'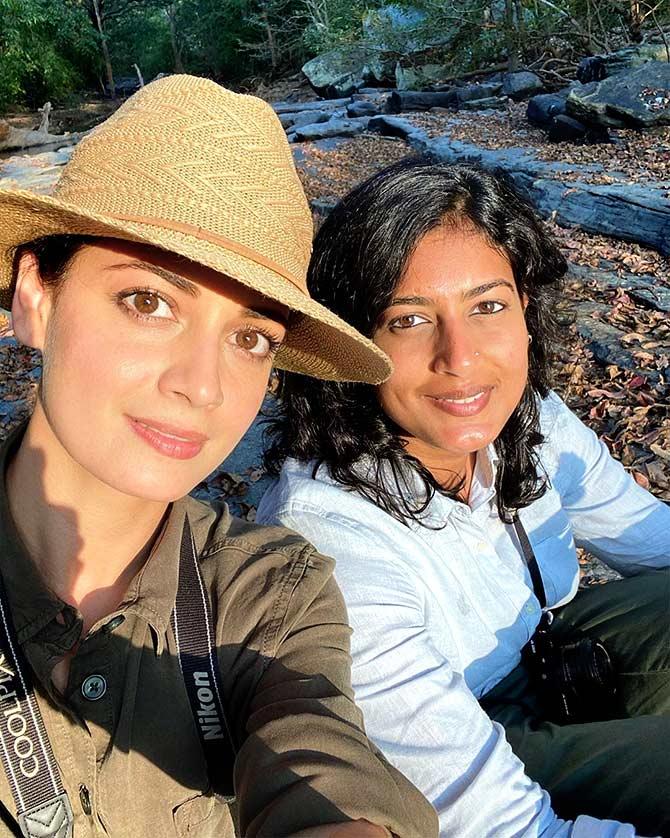 Selfie time.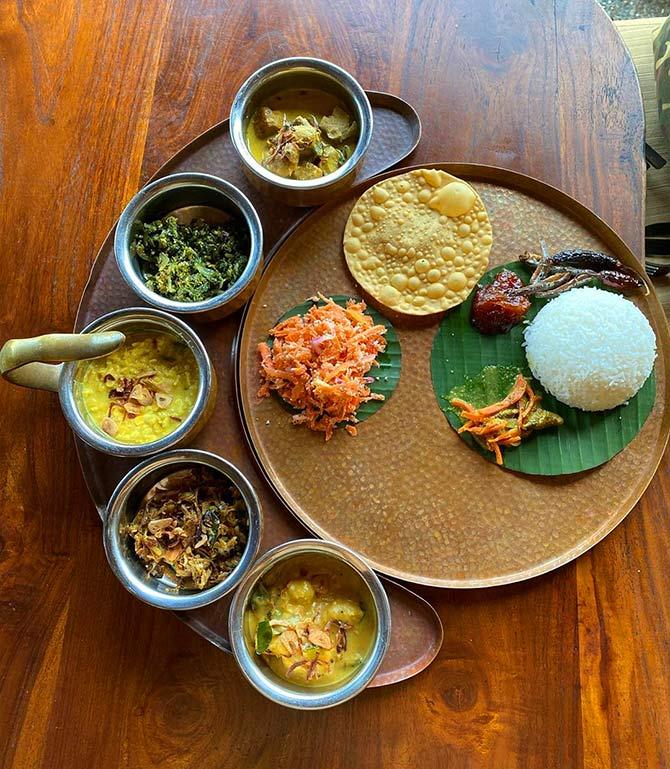 Dia tell us about her meal in Sri Lanka: 'The meals were local cuisine, vegetarian and delicious! Yala is a birders delight! Spotted and photographed many birds that i've never seen before and have seen before but can never get enough of.'
The Indian Ocean, through Dia's eyes.
The actress shows us the beauty around her in this video:
Photographs and video: Kind courtesy Dia Mirza/Instagram