Stars go for the loveliest holidays -- exotic locations with a lot of adventure thrown in.
So we decided to bring you their travels with a special series.
Suyyash Rai and Kishwer Merchant went to California for their honeymoon.
Shilpa Shetty had a lovely London holiday.
Soha Ali Khan and Kunal Kemmu explored Croatia.
It's time for a new location! This time it's China.
Celina Jaitly vacationed in Shanghai, Beijing and Sanya with her husband Peter Haag and their twins Winston and Viraaj. A look at the pictures.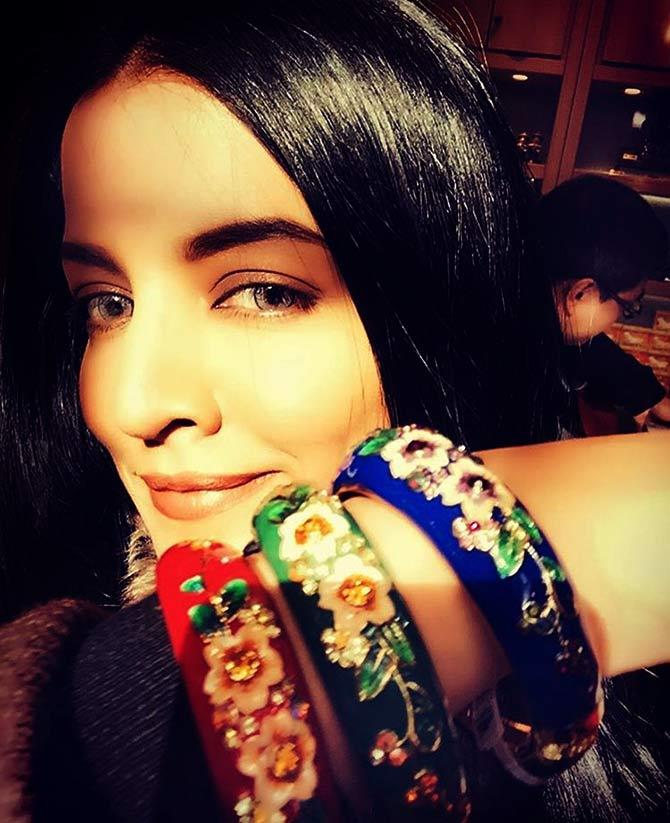 Celina felt like an empress in these enamel bracelets that she bought from the Forbidden City in Beijing.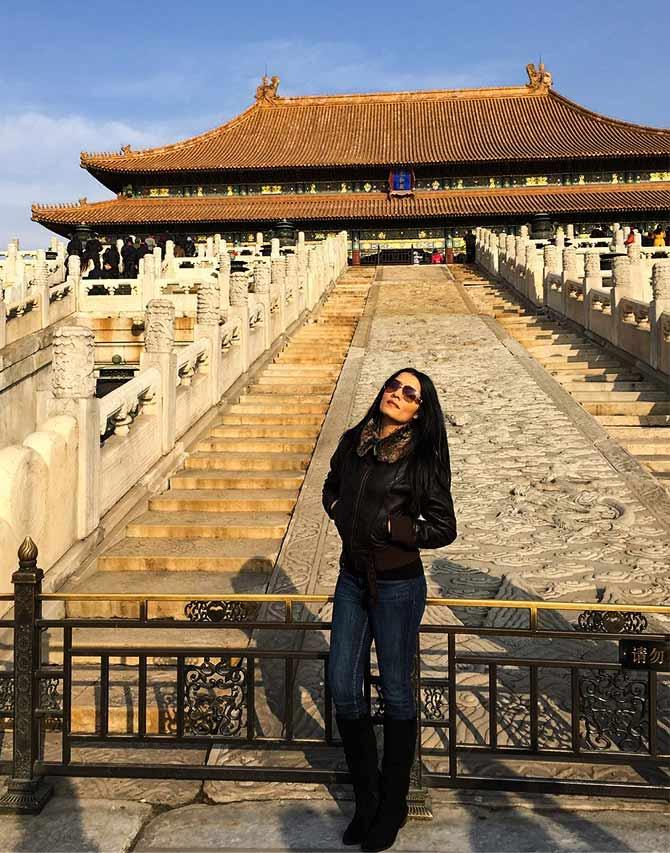 They got a VIP tour of the legendary Forbidden City in Beijing.
That is one ginormous firecracker.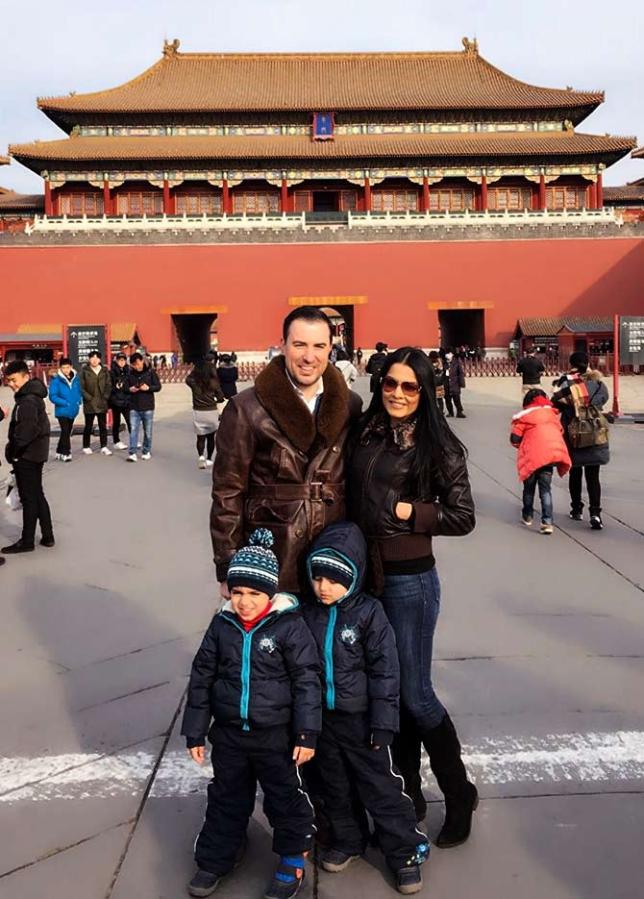 A family picture at the Forbidden City.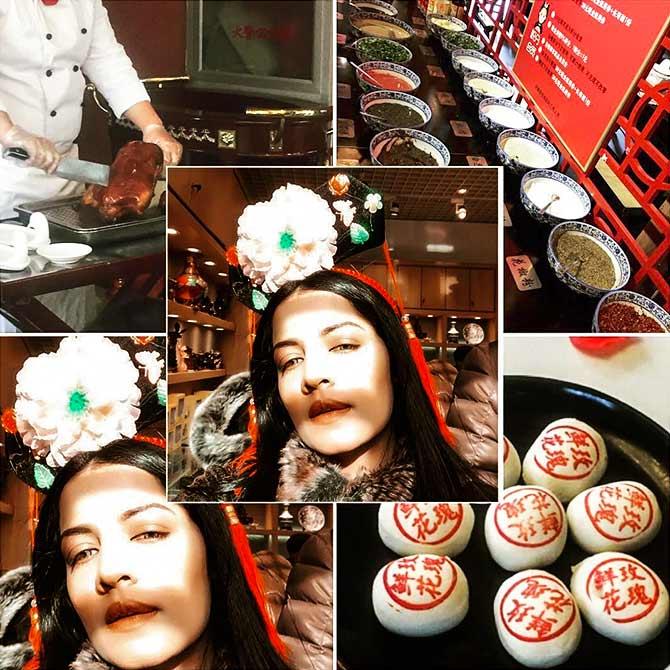 Here, she wears the ancient Chinese Royal head accessory.
She thanked the luxurious hospitality of China, 'Had a feast always ready for a #queen .. still thinking of the divine sauce spread with the Chinese,' she wrote.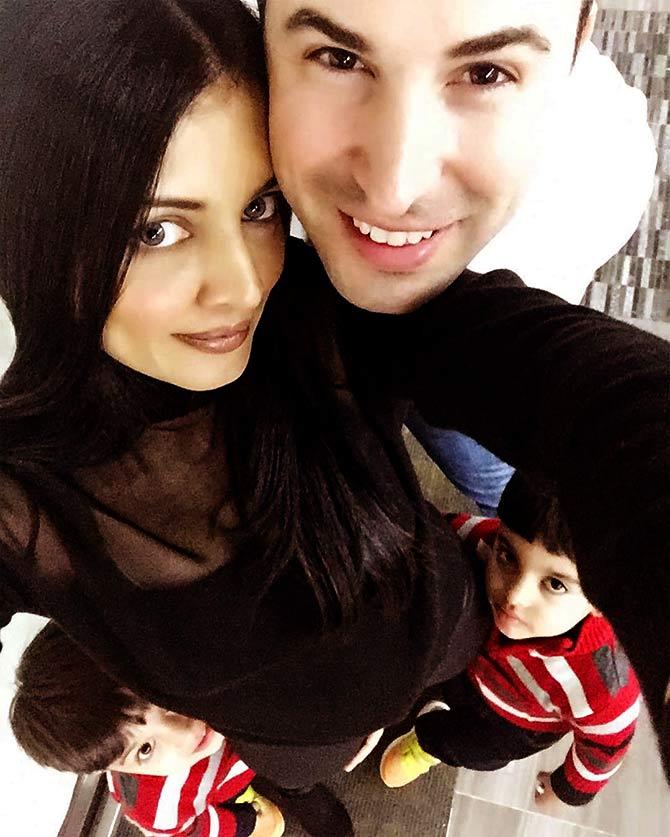 A selfie with the family from the Dubai airport while they were all set to go to China.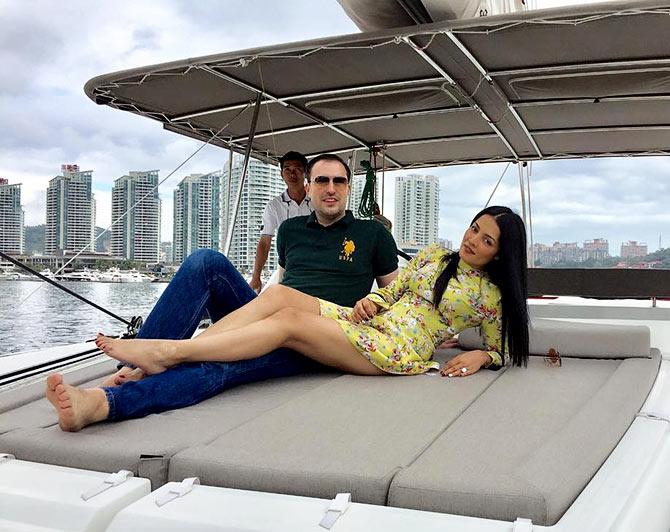 Sailing into the sunset in Sanya, the Hawaii of China.


They hired a private helicopter for their daily adventures in Haitang Bay.
The family explores the beauty of China from the skies.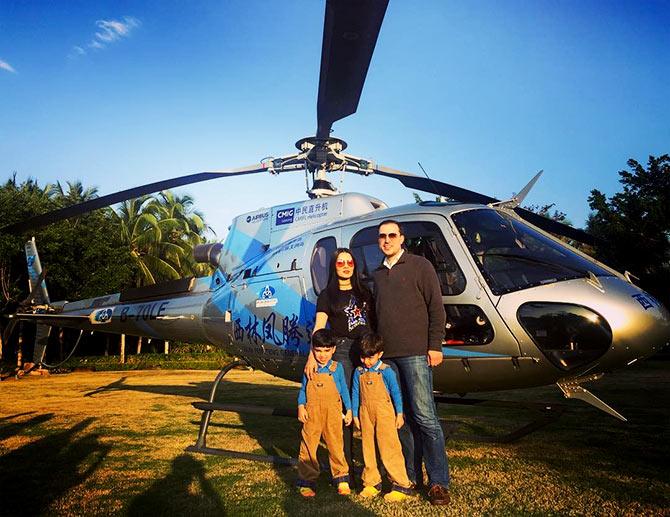 Posing in front of their private chopper for the day.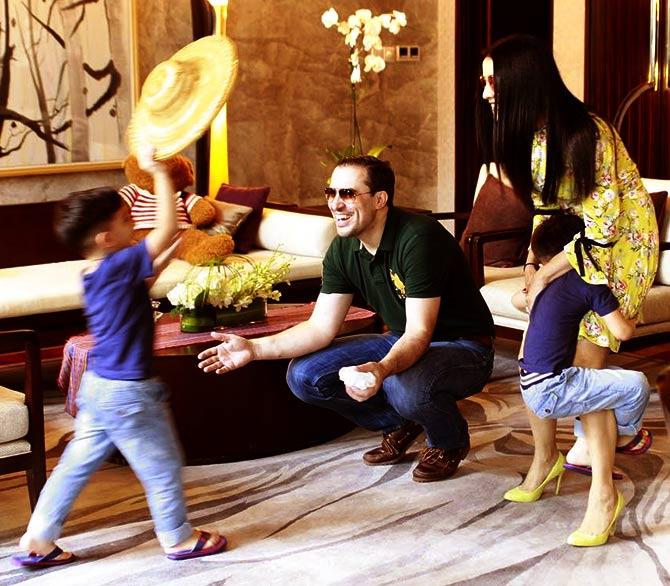 Having a fun time at the Westin Sanya Haitang Bay Resort.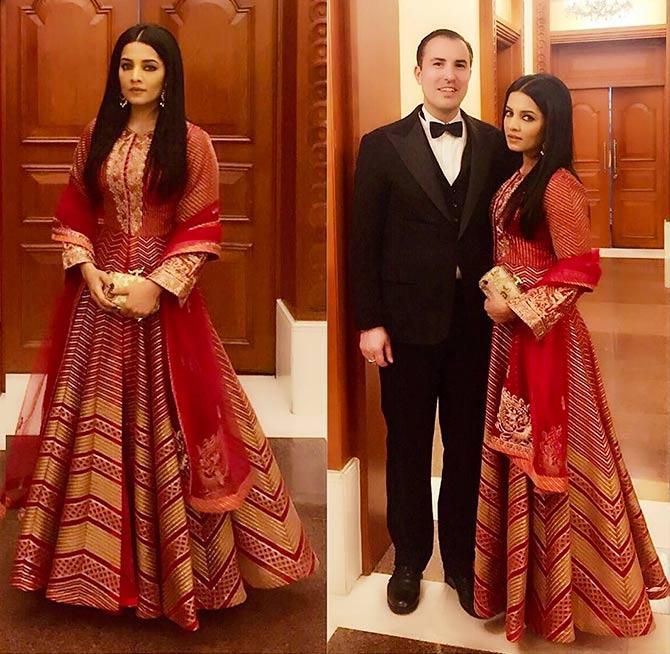 At the diplomatic dinner hosted by ministry of external affairs at the state guest house in Beijing.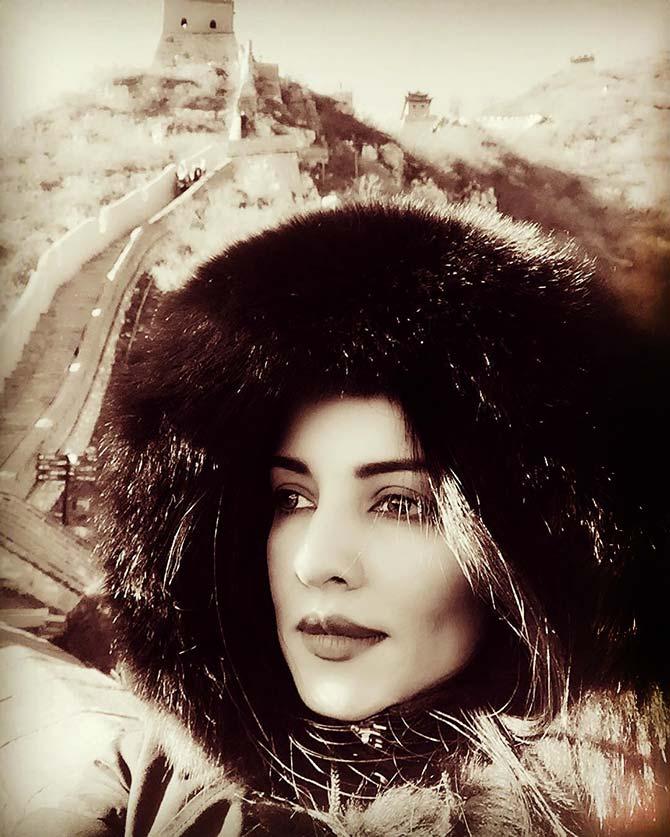 'Travel makes you modest. You see what a tiny place you occupy in this world,' writes Celina sharing this picture.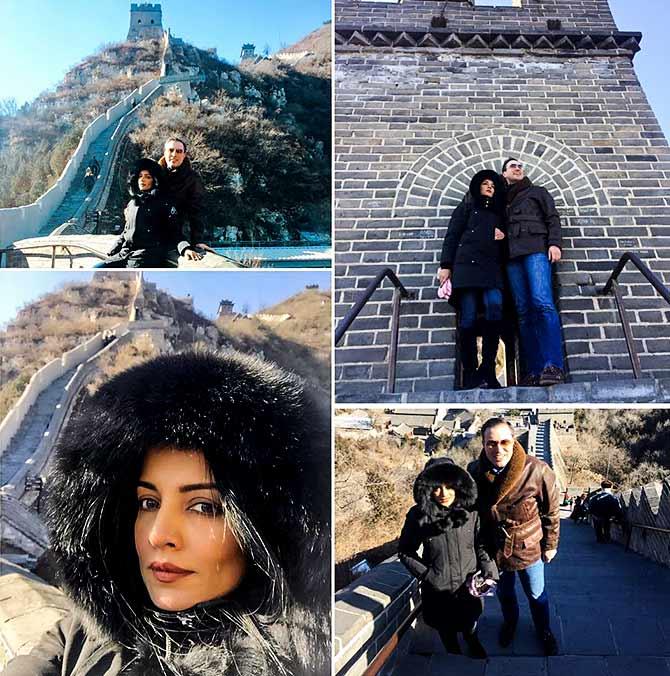 Celina called the Great Wall of China 'an incredible feat of mankind.'
Built 2,200 years ago, it mesmerised them despite -2 degrees and wind chill factors.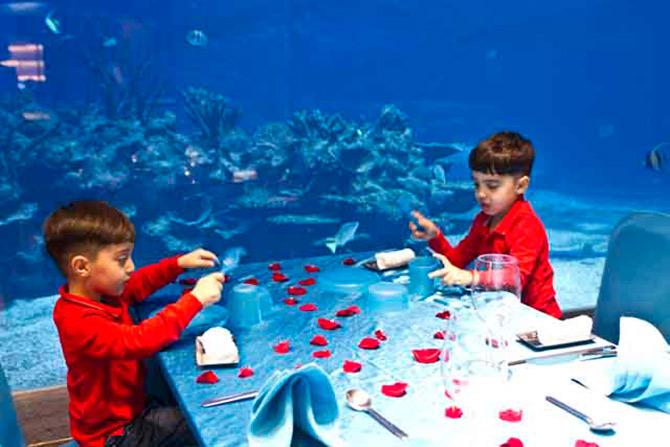 The boys enjoy at an underwater restaurant.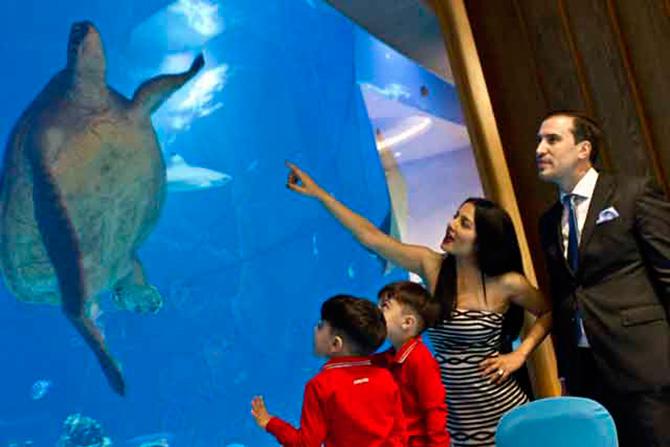 Exploring the marine life.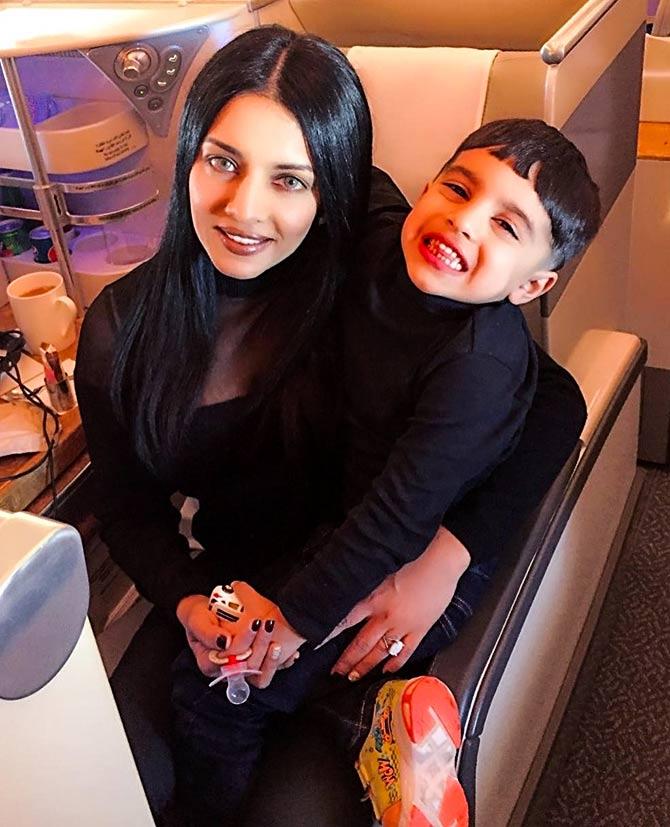 Viraaj and mommy were all set to take off from China.
Photographs: Celina Jaitly, Winston and Viraaj/ Instagram