This is how we do it, baby!
Just like the rest of us, Bollywood stars love clicking selfies as well. And some of them are pretty good at it.
We take a look at some of the best star selfies: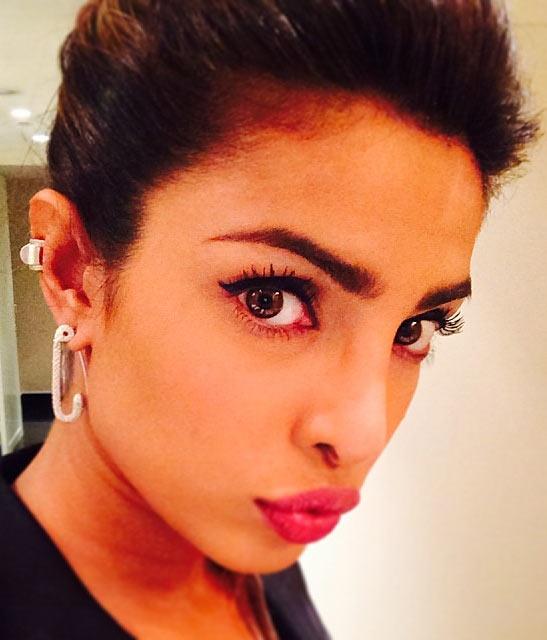 Image: Priyanka Chopra.
When in doubt, just pout. Priyanka Chopra shows us how.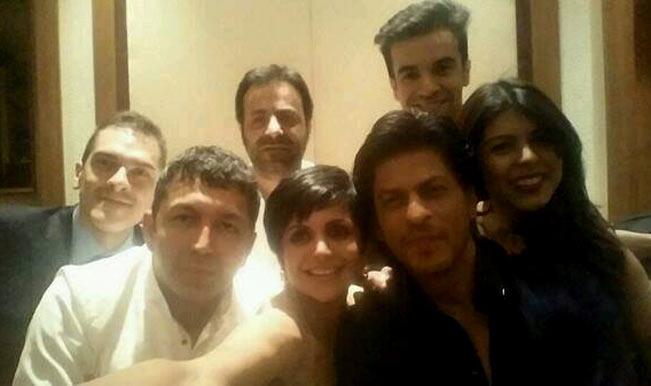 Image: Kunal Kohli, Mandira Bedi, Shah Rukh Khan, Tarun Mansukhani and Punit Malhotra.
Thanks to Ellen DeGeneres' famous Oscar selfie, Bollywood loves group selfies too.
Seen here are Shah Rukh Khan, Mandira Bedi and directors Kunal Kohli, Tarun Mansukhani (top centre) and Punit Malhotra (top right).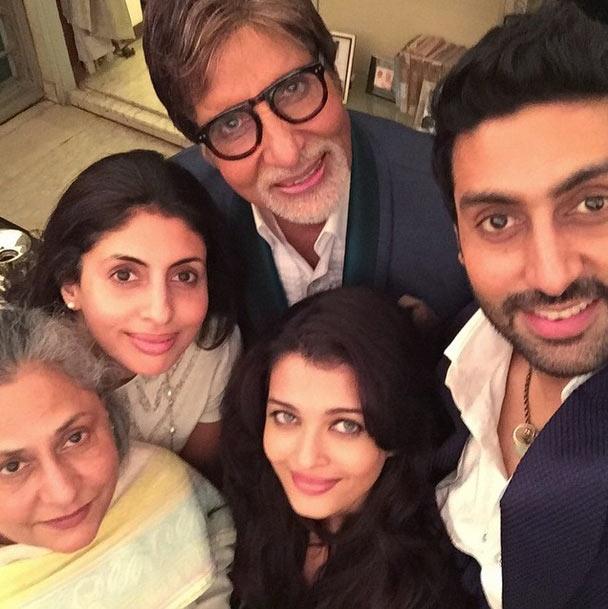 Image: Jaya Bachchan, Shweta Nanda, Amitabh Bachchan, Abhishek Bachchan and Aishwarya Rai Bachchan.
And here are the Bachchans -- Amitabh, Jaya, Abhishek, Aishwarya and Shweta Nanda.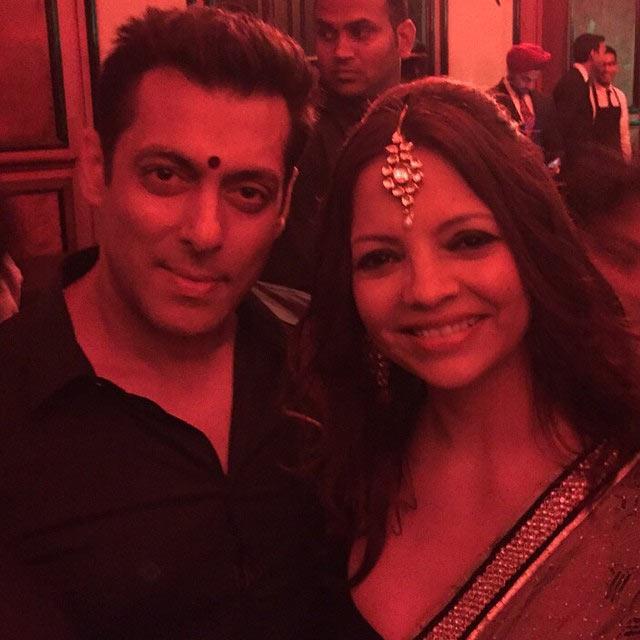 Image: Salman Khan and Deane Pandey.
Salman Khan borrows a bindi from fitness guru Deane Pandey for a picture.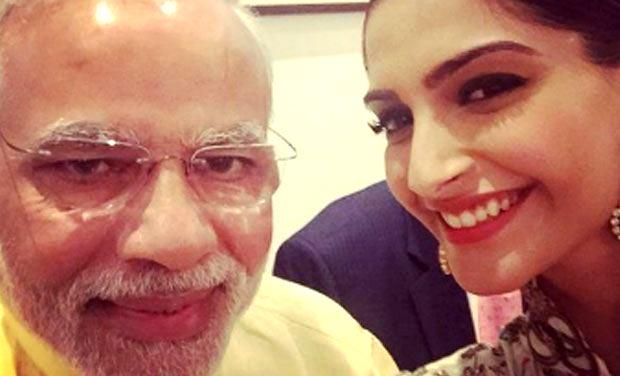 Image: Narendra Modi and Sonam Kapoor.
Prime Minister Narendra Modi has quite a few fans in Bollywood. And they love posing with him for pictures.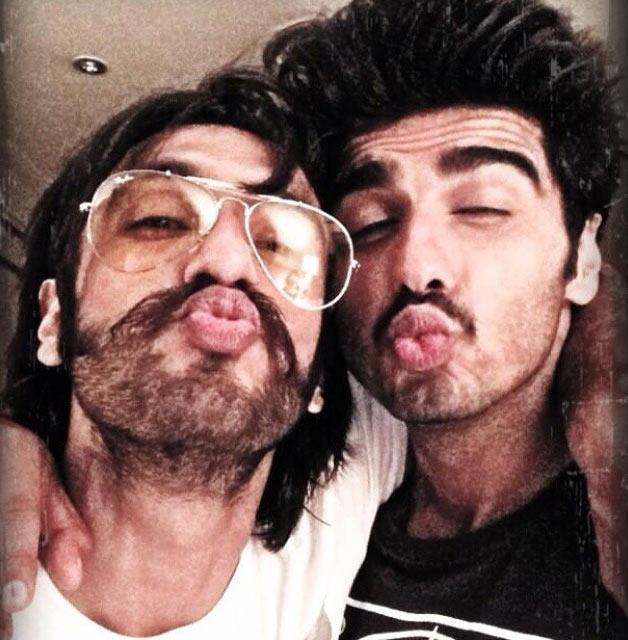 Image: Ranveer Singh and Arjun Kapoor.
Close pals Ranveer Singh and Arjun Kapoor get ready for bromance.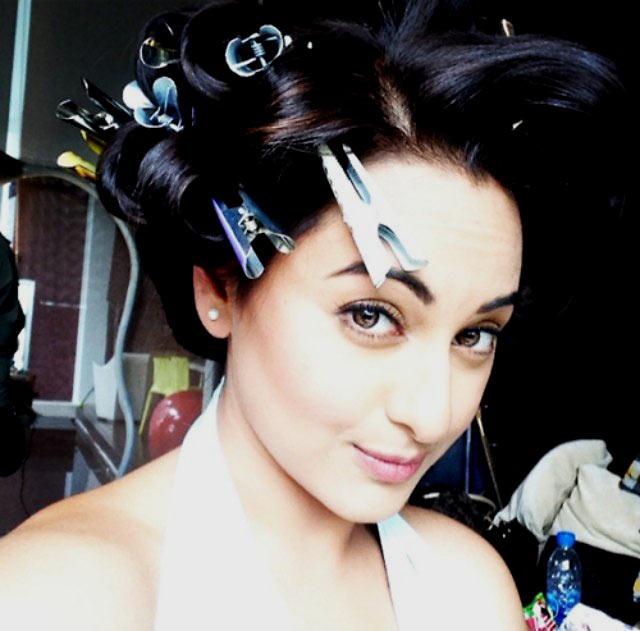 Image: Sonakshi Sinha.
Sonakshi Sinha takes a breather inbetween shots, and takes a picture.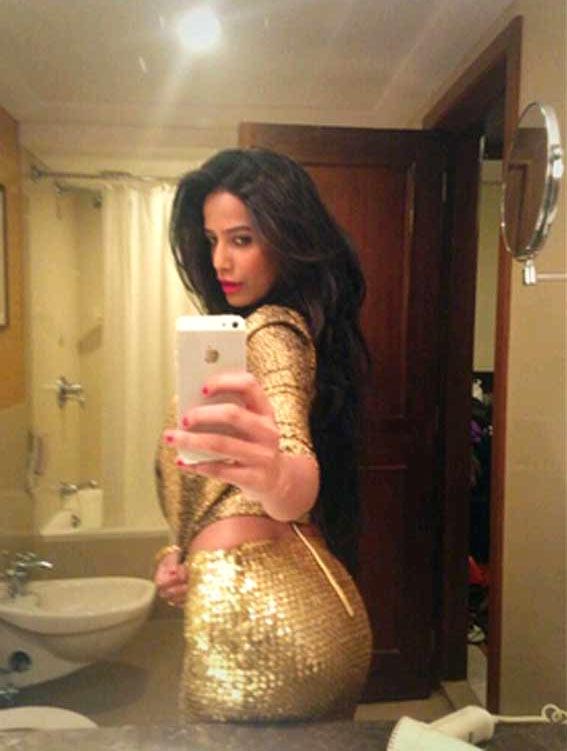 Image: Ponnam Pandey.
Starlet Poonam Pandey loves clicking pictures of herself. Posting her selfie, the actress tweeted, 'Who takes a trip to the bathroom without their phone anymore?'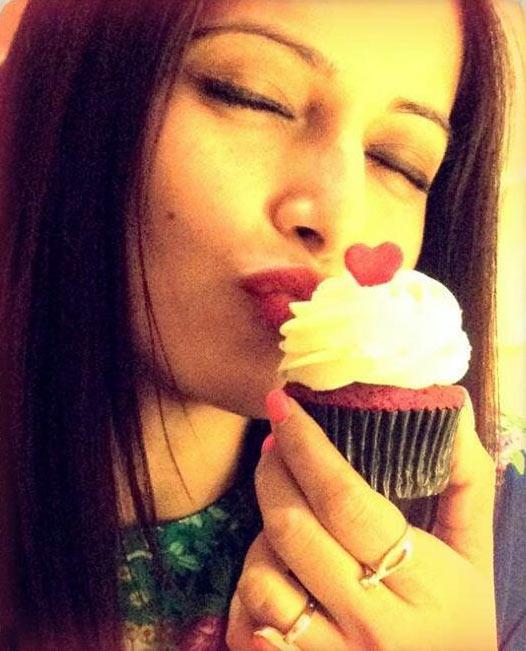 Image: Bipasha Basu.
Indian actresses may have the best figures but they love their food. Bipasha Basu especially loves this cupcake!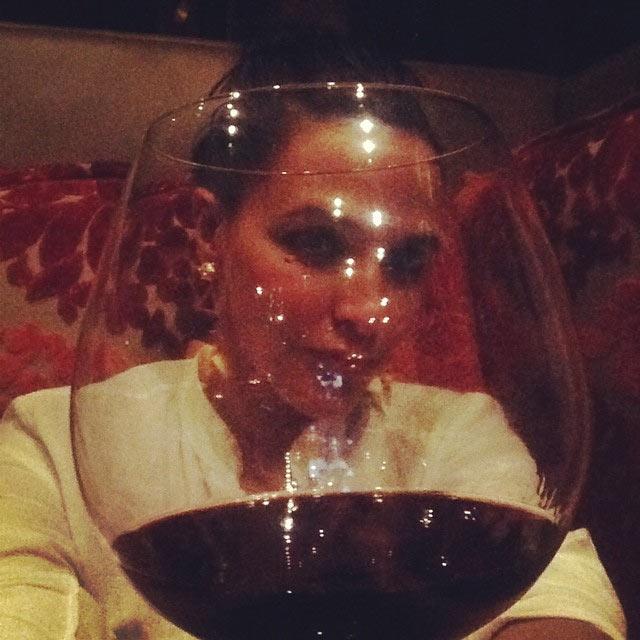 Image: Neha Dhupia.
Wine plus selfie is Welfie. Or that's how Neha Dhupia describes this selfie.