'It's your day. Today & everyday.'
No matter how many disagreements you have with your mother, at the end of the day you know you need her.
Everyone, including Bollywood celebrities, know this and, like everyone else, they don't shy from showing their love for their mother on their special day.
They made sure to share their #MothersDay posts on social media: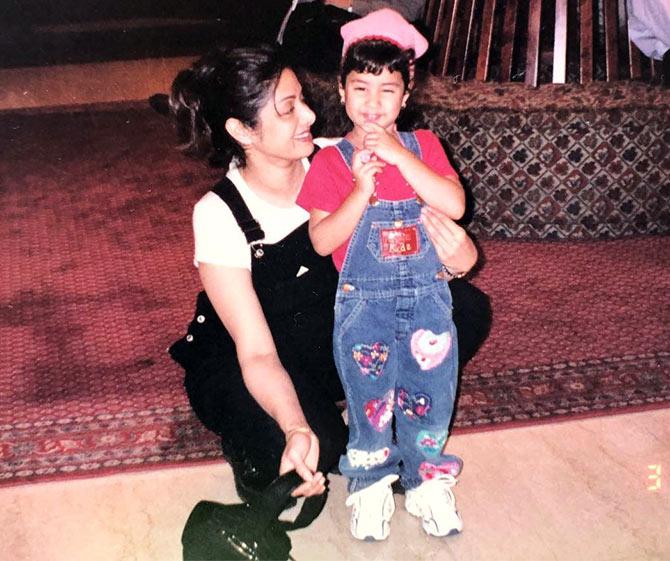 It was a poignant Mother's Day for Sridevi's daughter Janhvi Kapoor; in February this year, the industry was shocked by the news of Sridevi's accidental death in Dubai.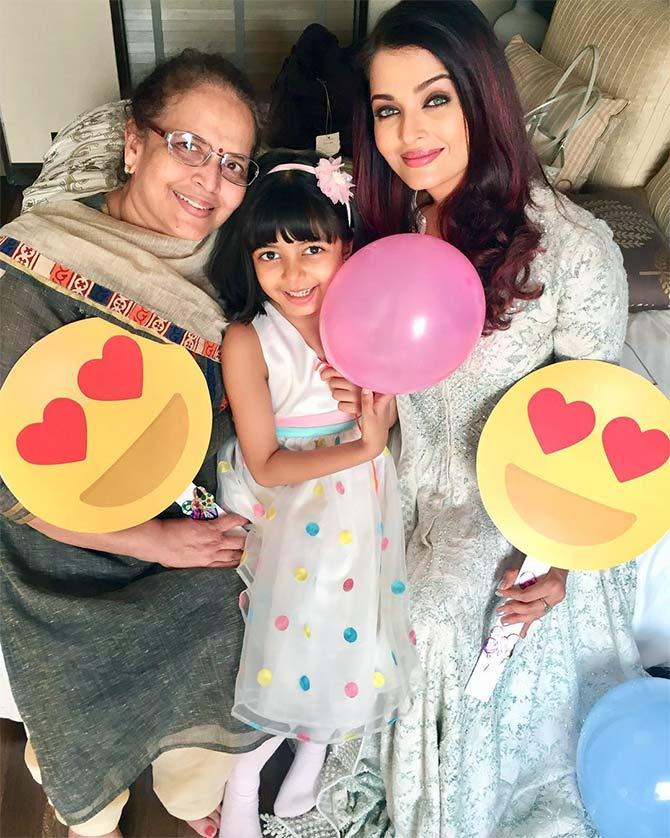 'YOU COMPLETE ME. HAPPIEST MOTHERS' DAYS EVERY BREATH OF OUR LIVES..,' writes Aishwarya Rai, as she shares a picture with her mother, Vrinda Rai, and daughter, Aaradhya.
The star celebrated this special day at Cannes, where she represents L'Oreal.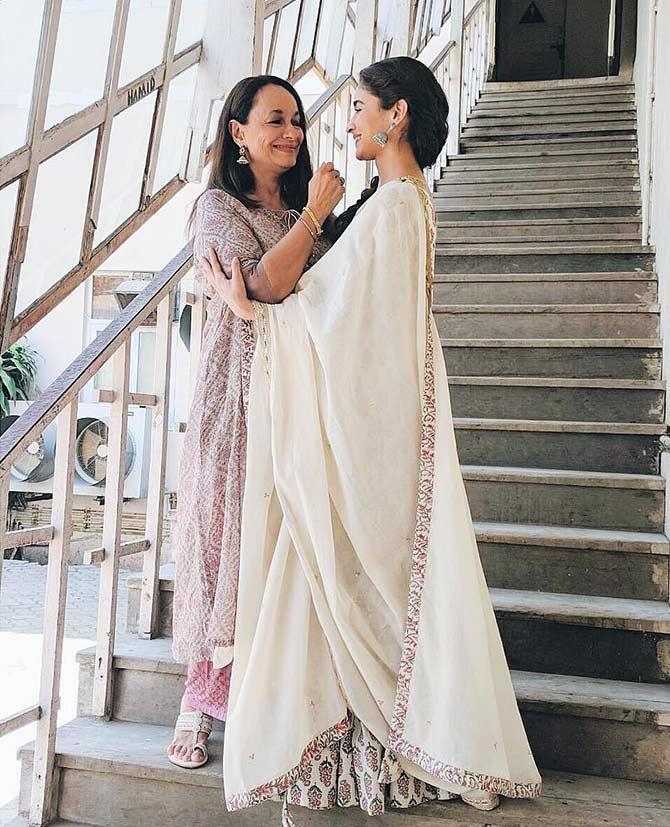 'Hello beautiful mommy. It's your day. Today & everyday,' is the message Alia Bhatt wants to share with mommy Soni Razdan.
The real-life mother-daughter recently played reel mother-daughter in Raazi.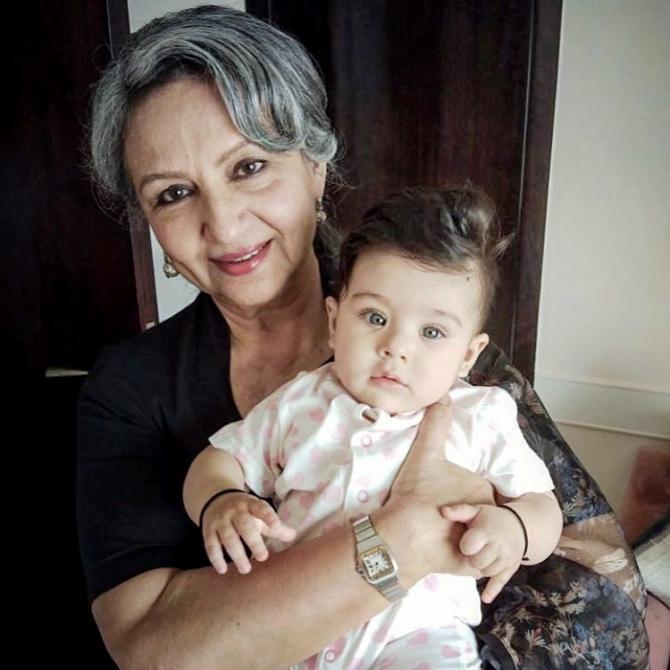 Soha posts a picture of her mother, Sharmila Tagore, and daughter Inaaya and writes, 'From one mother to another - Happy Mother's Day.'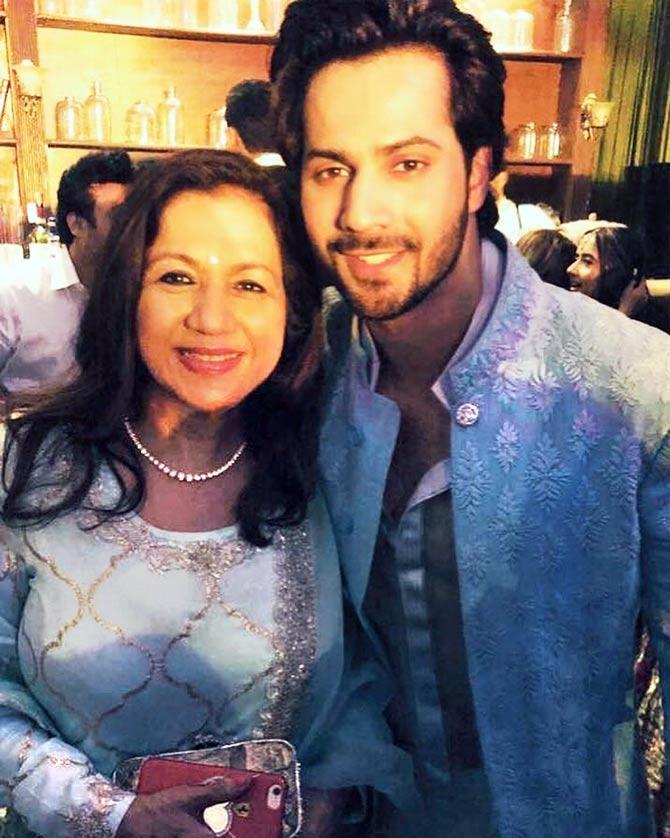 Varun's happy picture with mom Karuna.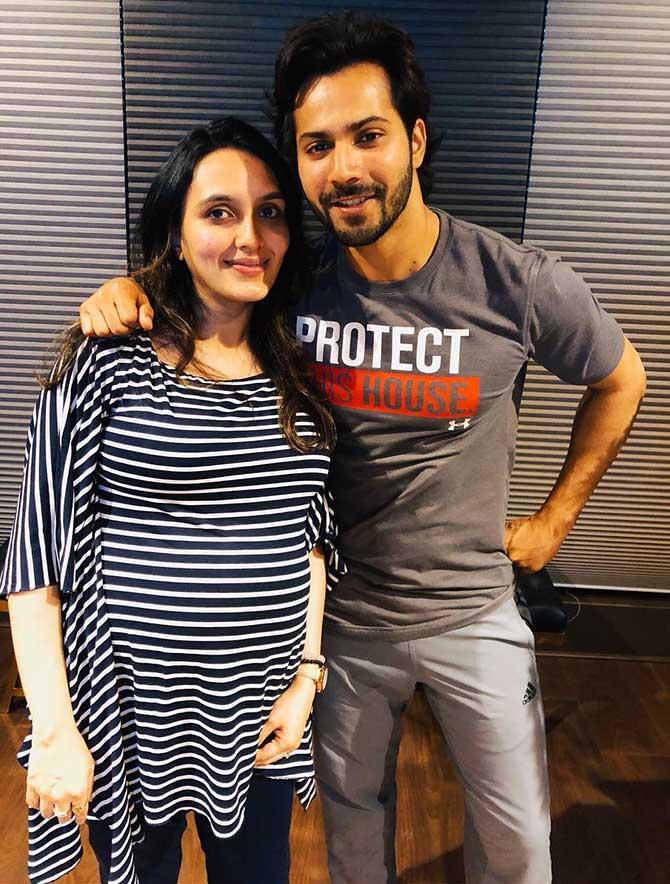 He also shares a picture with his bhabhi, Jaanvi, who is expecting her first child, writing, 'With the beautiful mommy to be happy Mother's Day'.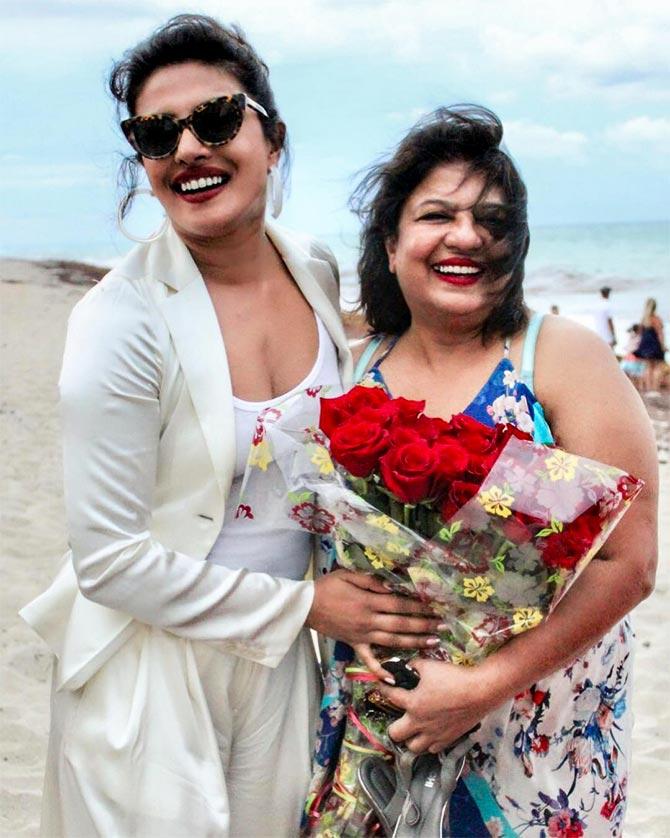 PeeCee shares a picture with her mother, Madhu Chopra, and writes, 'The one thing I promised Dad was to keep you smiling.. it makes me so happy to see you so full of life Ma .. you are the definition of Vibrancy ! I always wish you happiness and joy.. You are my strength and weakness all in one. If I'm even 5% of you my life will be pretty amazing! Thank you for making it as incredible as it is by being you! Love to the moon and back. #happymothersday.'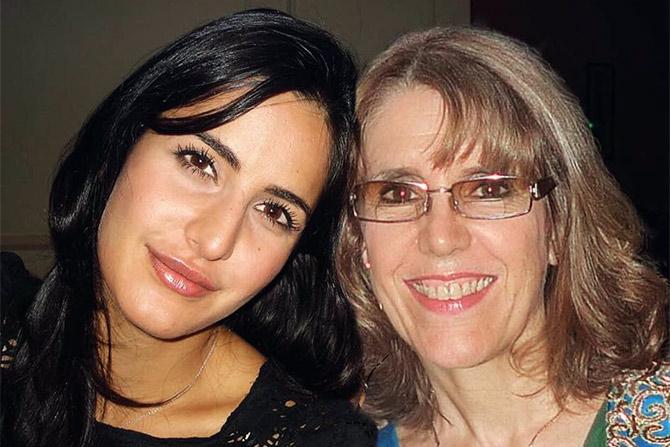 'Happy Mother's Day.... the best example of positivity, selflessness, and generosity,' writes Katrina Kaif as she shares a picture of her mom, Suzanne.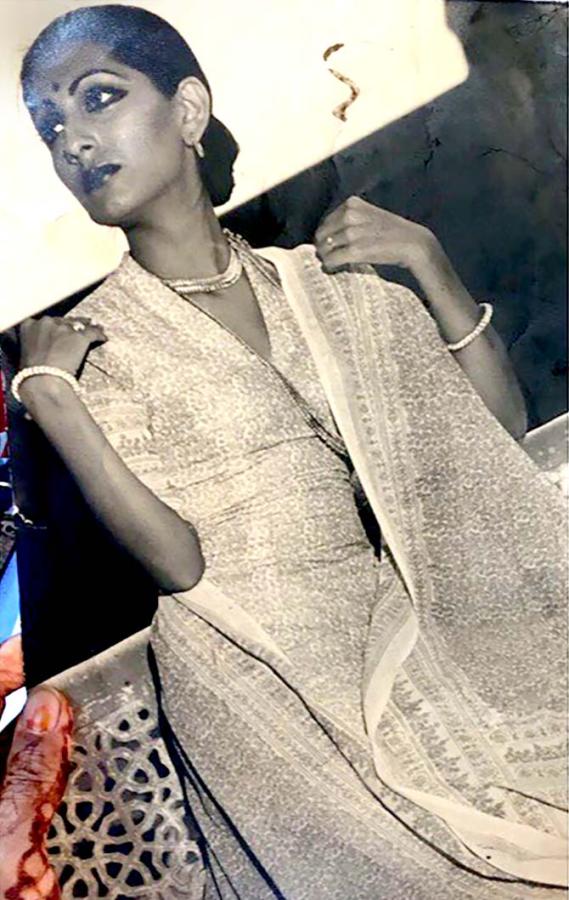 Sonam posts a picture of her mother, Sunita, writing, 'To the woman who taught me everything- compassion, passion and style! I love you mama.. happy Mother's Day!'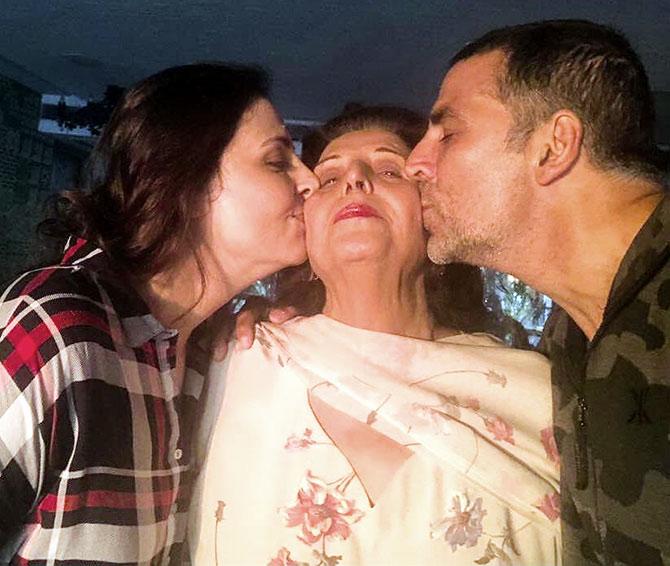 As Akki poses with his mother, Aruna, and sister, Alka, he writes, 'As the Sun sets in our Home, the Light within us Shines because of this very Woman. Our Mom!! Our Hero!! Our reason for Eternal SunShine!! Happy Mother's Day Everyone'.
'Happy Mother's Day Ma.. thank you for being my real hero everyday,' says Esha Gupta.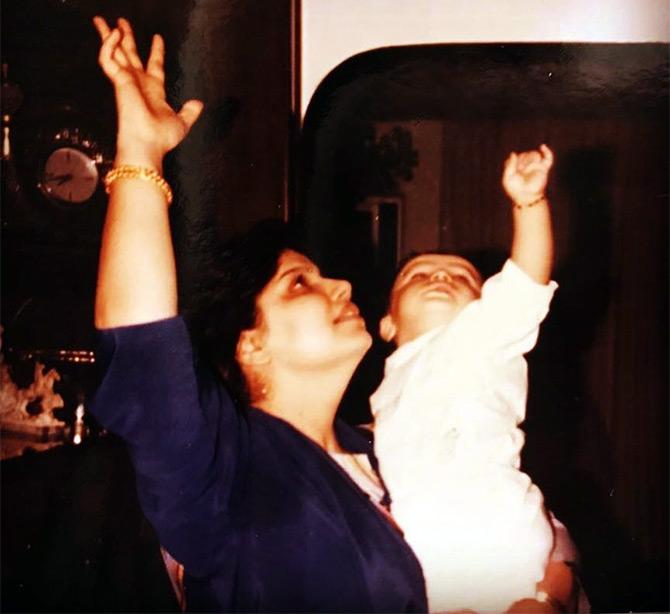 Arjun shares a childhood picture with his mother, Mona, and writes, 'You made me reach for the stars and now you watch over us as our shining star & guiding light love you Mom Happy Mother's Day from @anshulakapoor & me as u always used to say Rab Rakha for us u are our everything protect us & support us like u always have... big tight hug'.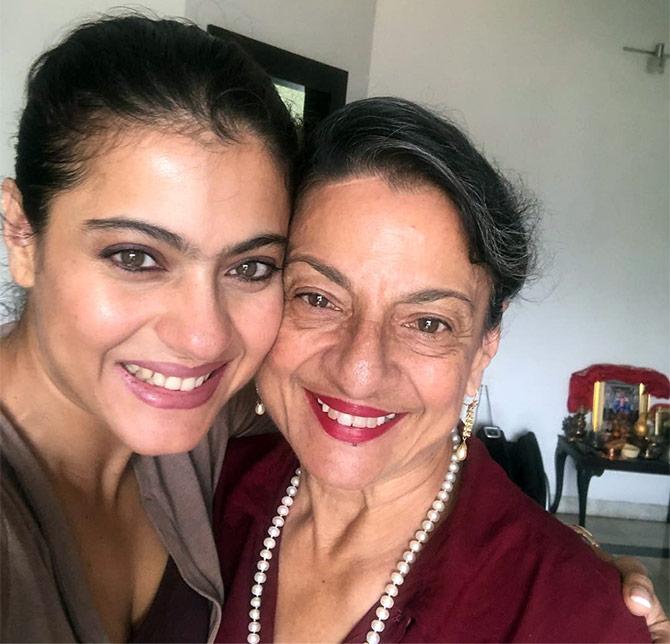 Kajol shares a selfie with Tanuja and cutely captions it, 'Copy with the ORGINAL! My superpower, my life .....my MOM'.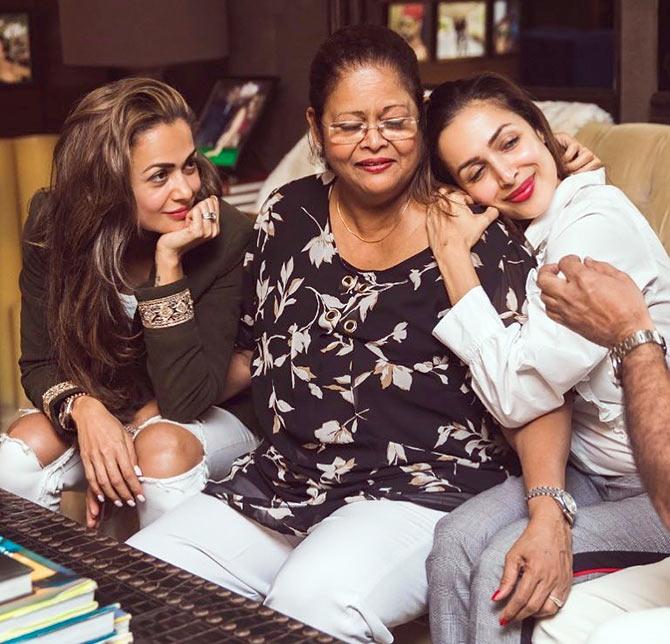 Joyce Arora with her two daughters, Amrita and Malaika.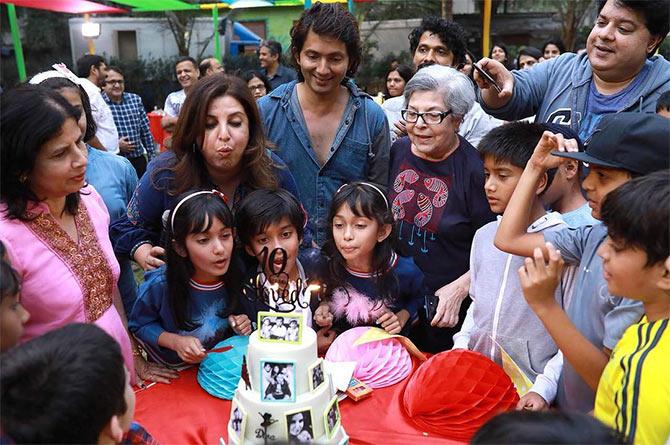 Sharing this picture, Farah writes, 'Everyone's mother in the same frame!! #HAPPY MOTHERS DAY!' Standing between Shirish Kunder and Sajid Khan is Farah and Sajid's mother, Menaka Irani.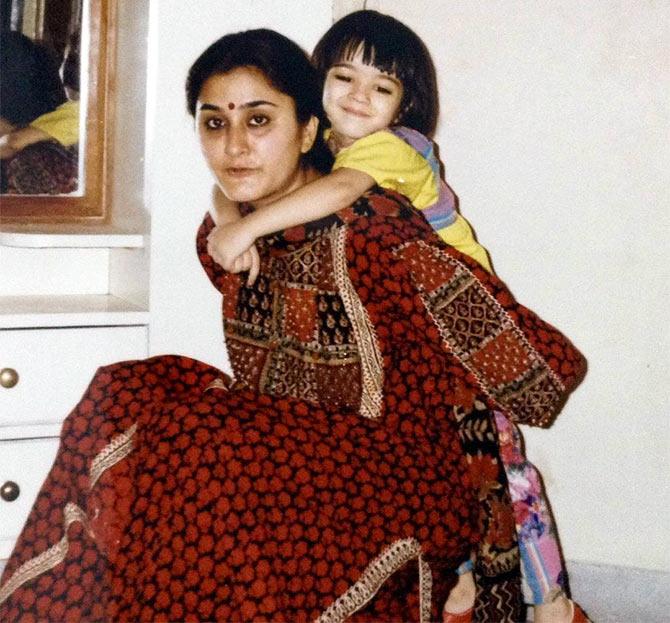 Kriti posts a picture with her mother, Geeta, and writes, 'Missing my "Aata-bori" days.. hehe.. Happy Mothers Day to the prettiest Mom ever!!! love you so so much mumma!! All i wanna see is a big smile on your face!!'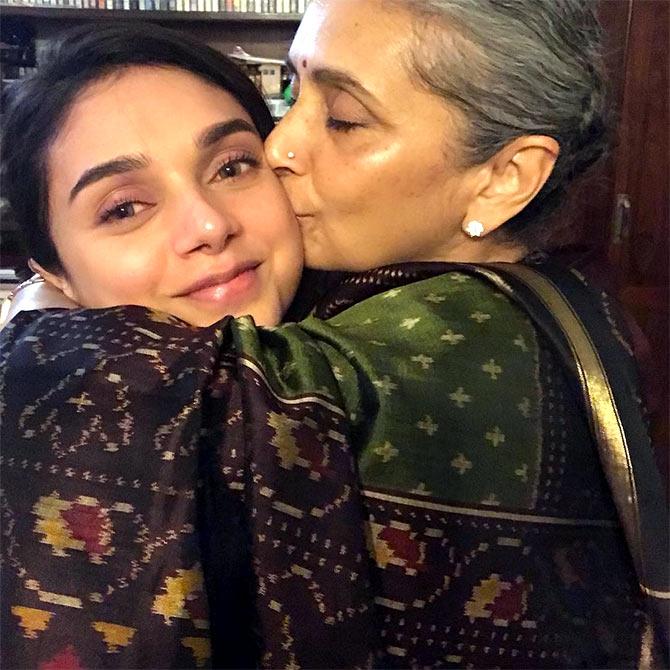 'Angels exist and so does magic... #happymothersday to my personal archangel #mymummybestest #mumsypie #amma,' says Aditi Rao Hydari, seen here with her mother, Vidya.
Aditi's talented mother is an author and a Hindustani classical singer, well known for her mastery over the Thumri and the Dadra.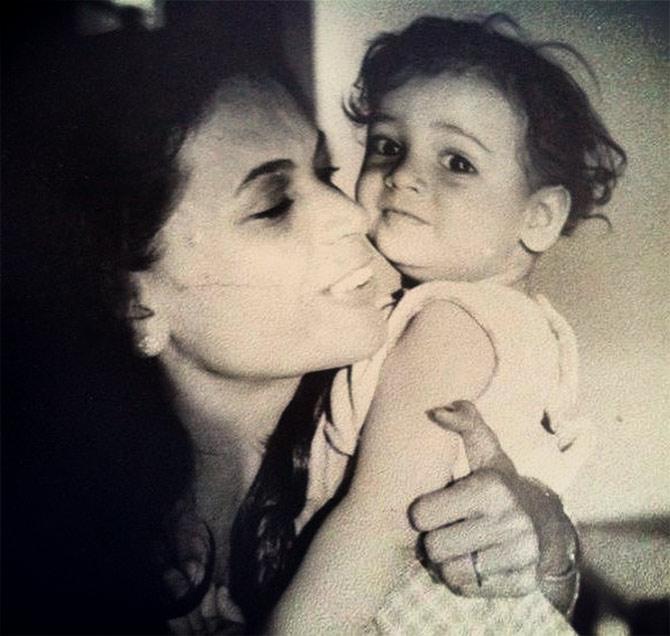 Dia Mirza's cute throwback pic with her mom, Deepa, on Mother's Day.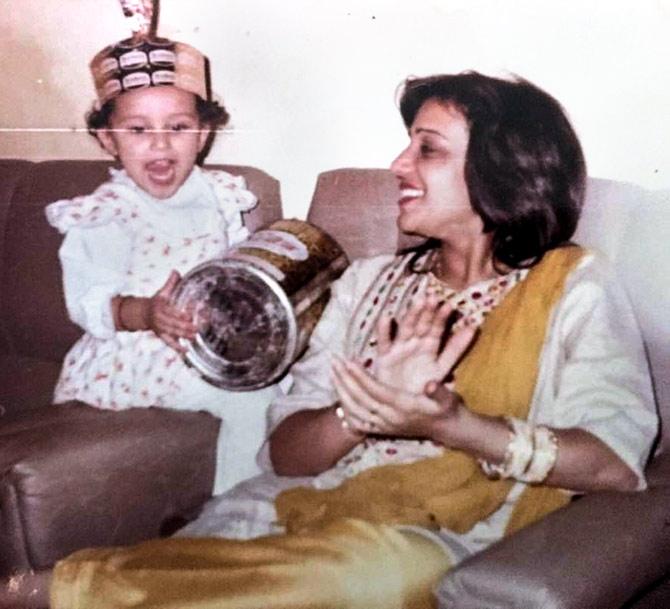 'Happppy mothers' day mom!!!! @rynachopra Wishing you today is just a formality. Its mothers' day everyday!! Love, @thisissahajchopra @shivangchopra99 and me,' is Parineeti's loving message to her mom, Reena.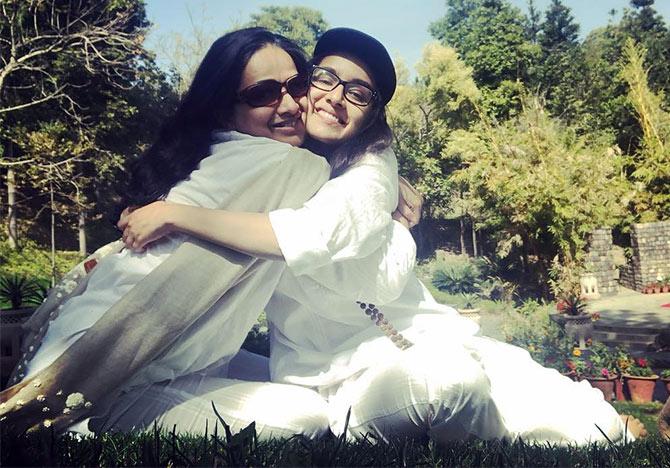 'My world. My heart beat. My soul song. Happy Mother's Day Mommy. Today and everyday'. That's Shraddha with her mother, Shivangi.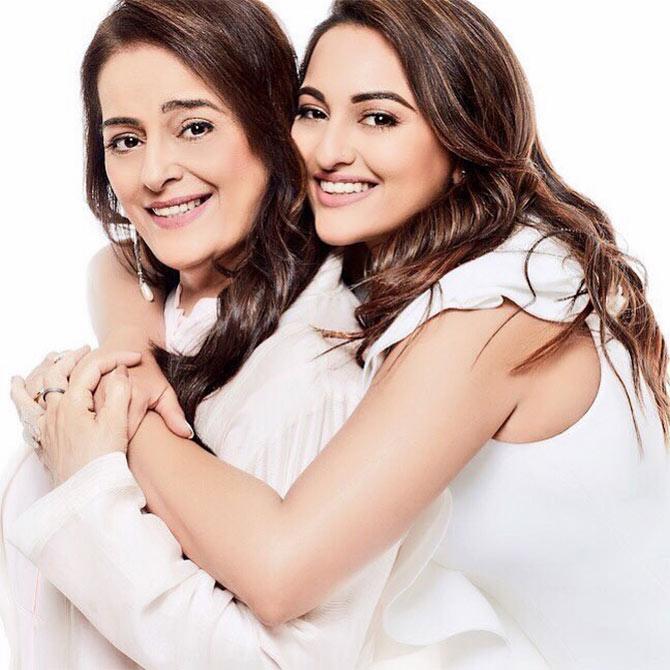 'Happy Mothers day to my first love, my first friend and my first role model! Missing you, cant wait to come back and trouble you, a whole months quota awaits you!' Sona issues a sweet warning to her mother, Poonam.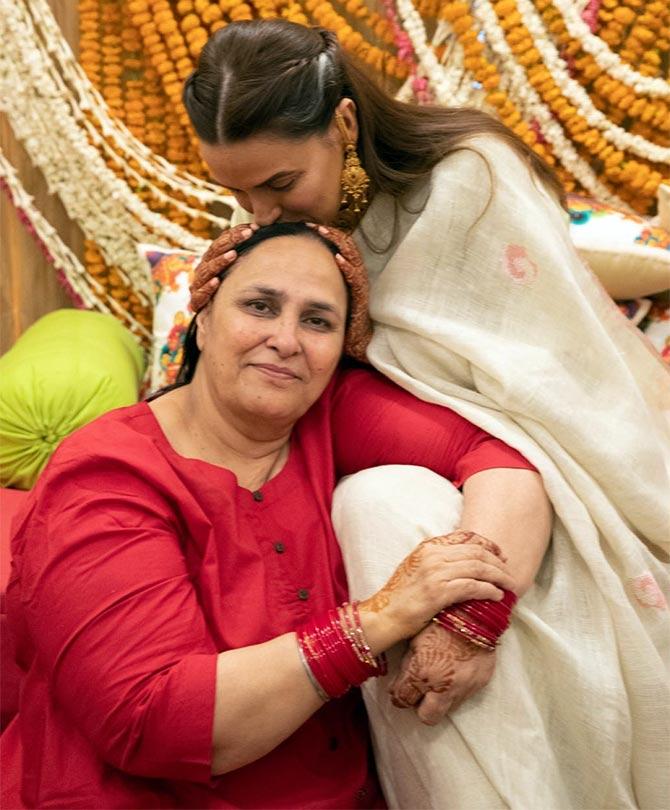 'My mama ... my life ... i love u so much ma @babsdhupia #happymothersday to all the amazing mothers out there'. Neha, who married Angad Bedi last week, shares a warm picture with her mom, Manpinder.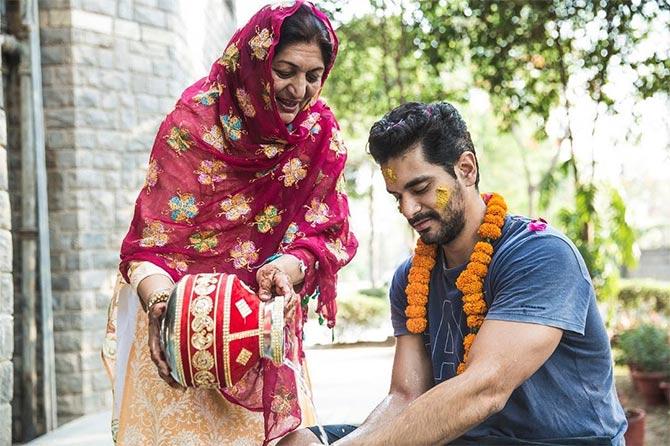 And there's hubby Angad with his mom, Anju Inderjit Bedi. 'So this happened just a few hours before we exchanged our wedding vows. #happymothersday Mum you are just awesome. Thank you for backing me every single day and constantly praying for me.. hope I make you a proud mother... Well one day I will...#mom #workinprogress'.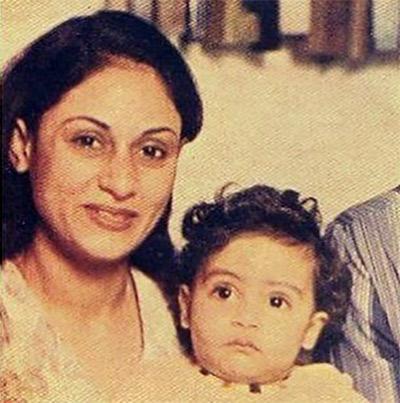 That's an adorable childhood picture from AB Junior with his mother, Jaya.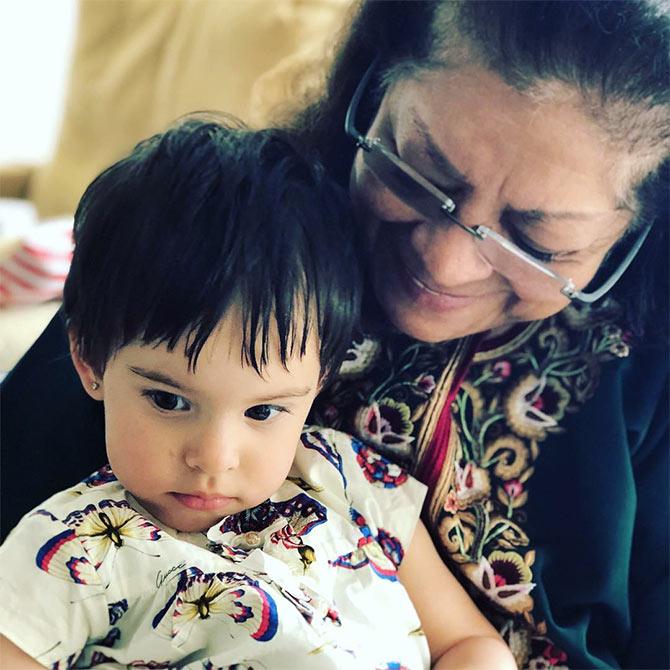 'Love you ! #happymothersday to me and mine!'
That's Roohi and Hiroo Johar.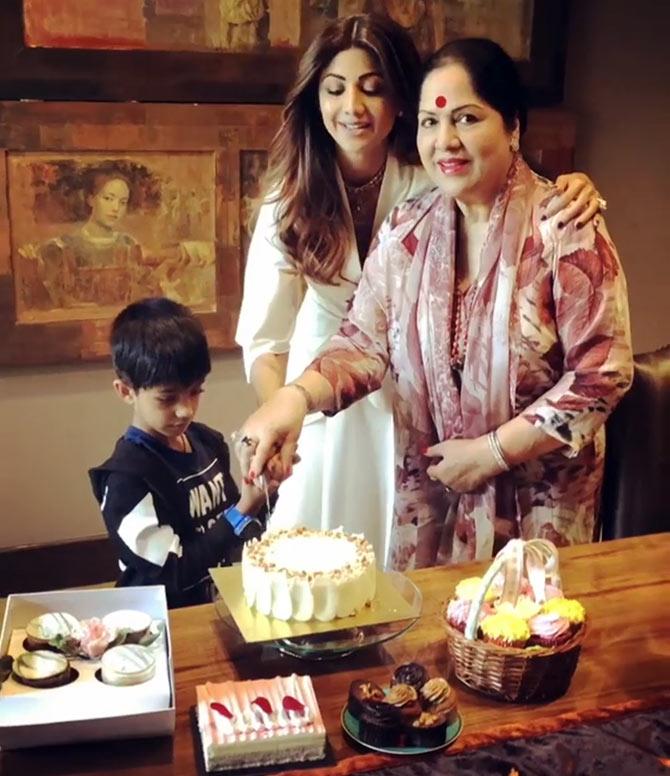 Shilpa's Mother's Day celebration with mother Sunanda and son Viaan.
Shilpa had also shared a picture with her son Viaan writing, 'This is the best role of my life, and I already won an award in the form of you before I played it. Still feels like yesterday when you were inside me.. Gosh! how time flies.Its amazing to now see my heart beat outside of me...Viaan-Raj , Thankyou for choosing me. And I got my FIRST handwritten card today. Happy Mother's Day to my mom , love you to the moon and back ..and to all you #SuperMoms #wonderwomen , Sending u all a #grouphug #loveyourmom #respect #gratitude'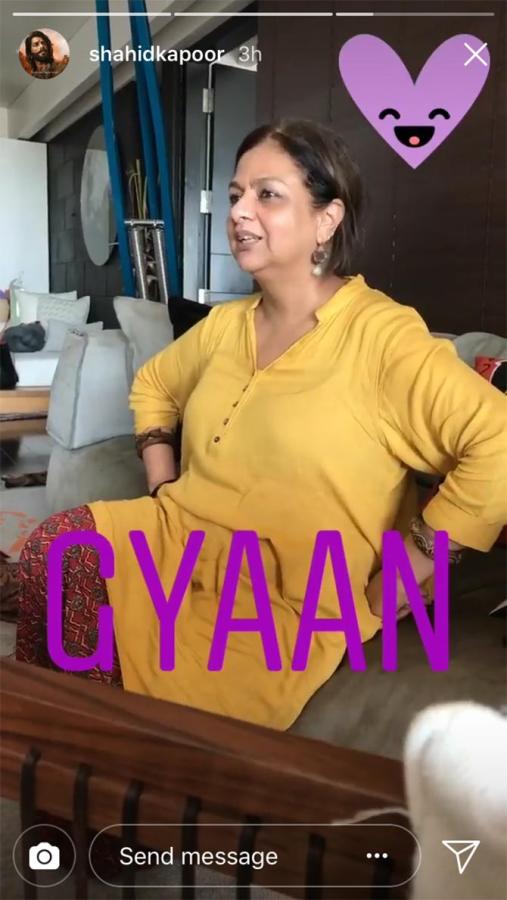 Shahid took him mom Neelima Azeem for lunch and also got some gyaan from her.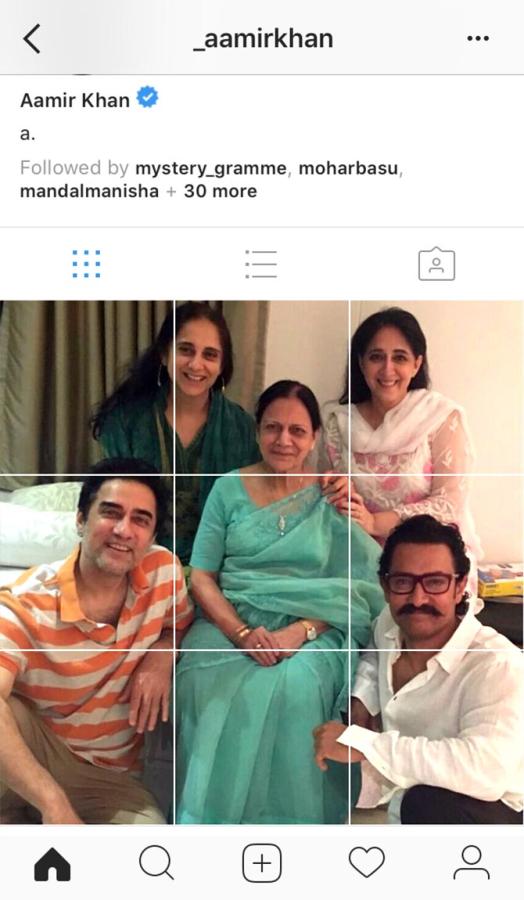 Aamir Khan shares a picture of his siblings Farhat, Nikhat and Faisal posing with their mommy Zeenat Hussain.