And here's everything that went down!

Bigg Boss 8 winner Gautam Gulati recently paid a visit to the Rediff headquarters in Mumbai.

And here's what happened: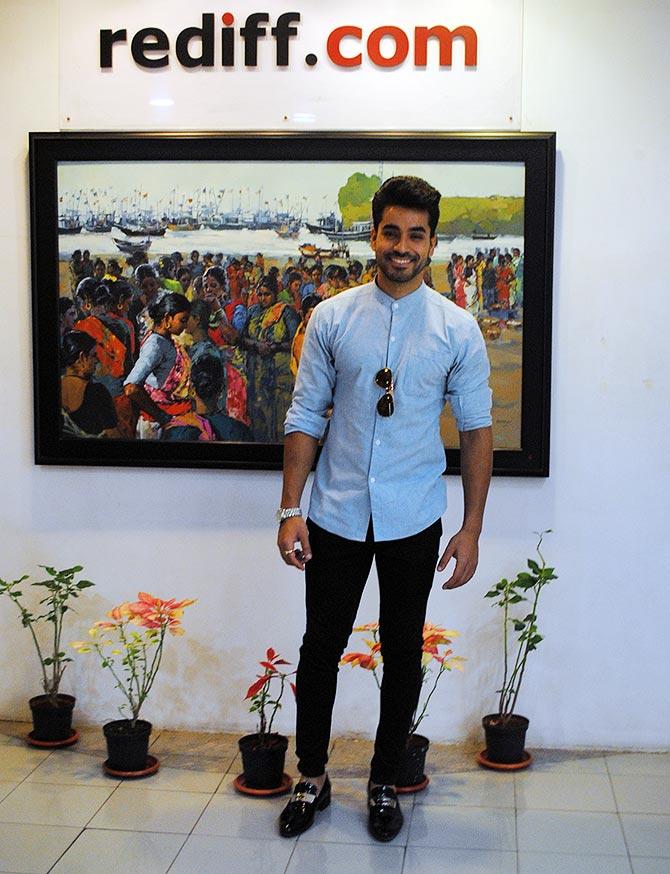 TV actor Gautam Gulati, who charmed everyone and won the recently concluded Bigg Boss 8, was a huge draw during his visit.

Dressed in a fitted denim shirt and black skinny jeans, the actor looked gaunt, quite unlike his buff self on screen.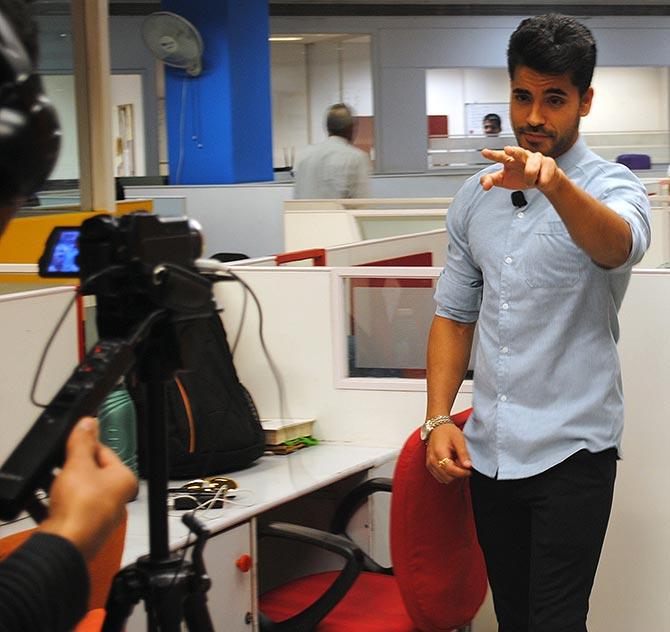 The 27-year-old works his charm on the camera.

While chatting with Rediff readers online, the young actor was asked many questions, the most recurrent of which was whether he'd be doing films anytime soon.

"I have six scripts with me, and I have been concentrating on them. I want to choose the best one and entertain you guys through my movies. But I am yet to sign a film and still meeting people in the industry for better scripts," he said.


Video: Afsar Daytar
The girls may be crazy about Gautam but he's got eyes for a special someone. Watch the video to know who she is!


He also had a sizeable fan following within the premises.

To an inquisitive readers, 'How did you maintain your body whilst in BB? We saw that you almost always never had sufficient food,' Gautam had a very cheeky reply.

"It's all in your brain. Pehle protein etc nahi hua karta tha aur kaam chalta tha doodh se. Vahan maine doodh churake hi kaam chalaya. LOL!"

We don't doubt for a second that that happened!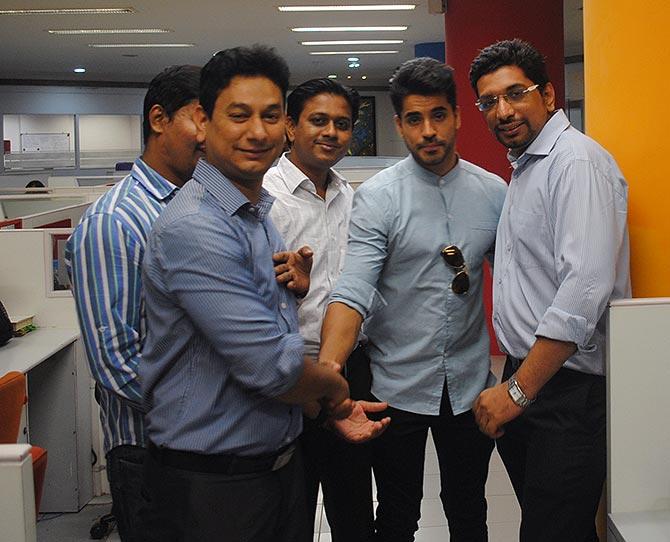 There's wasn't a dearth of his male fans as well, as Gautam obliged them with pictures and handshakes.

He also cleared the air about his equation with fellow Bigg Boss inmate Mahek Chahal and insisted that they were 'just friends'.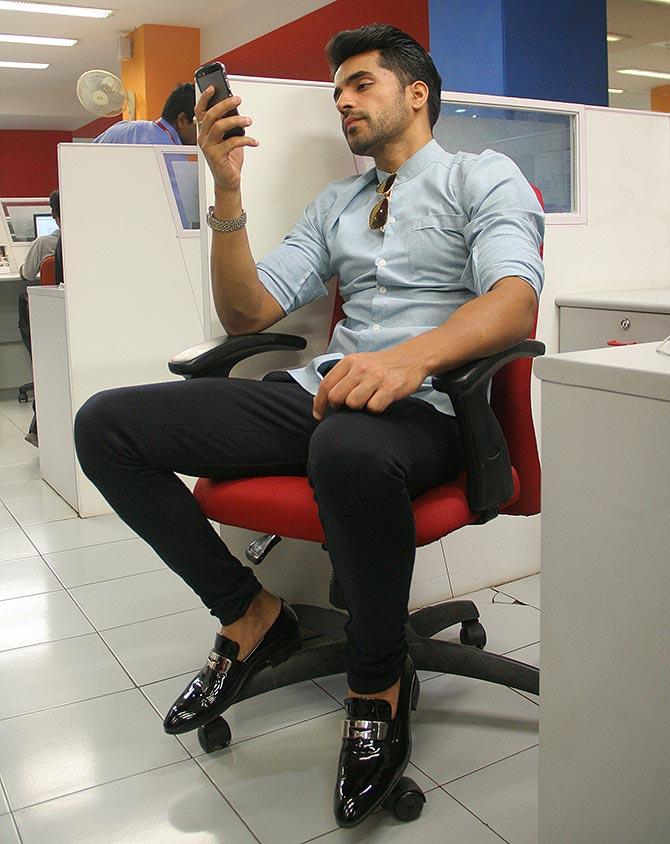 Gautam takes a breather by checking his phone.

The young actor described the momentous victory and said, "I felt great but at the same time I was very normal. It should not hit your head as it is a responsibility where i am concentrating more and more so that I choose the best work and entertain you guys in future."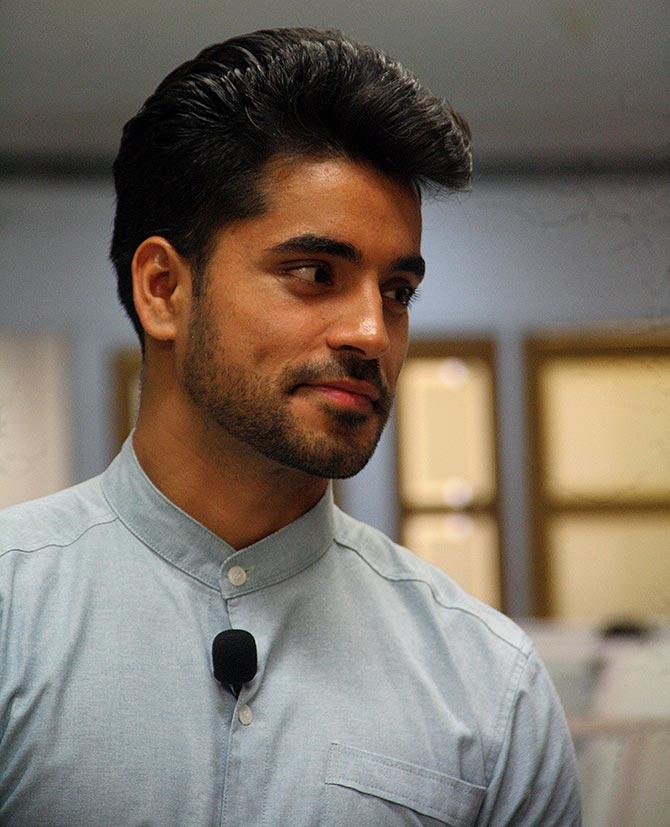 Gautam obviously has a good sense of humour. When a reader asked him what he did in his free time, he replied: 'Free time hai kahan bhai abhi? Bigg Boss 8 ke baad lag gayi hai waat :DLife has changed. I'm very busy with work right now.'
Photographs: Reuben NV/Sanjay Sawant/Rediff.com