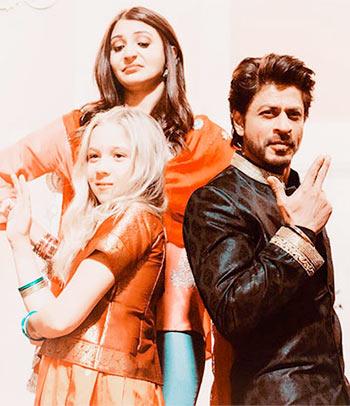 Happy birthday, Shah Rukh Khan!
Shah Rukh Khan has been shooting his new film The Ring, co-starring Anushka Sharma, in exotic locations like Prague, Budapest, Amsterdam and Lisbon.
He seemed to have a wonderful time, and we can totally believe that.
We celebrate Shah Rukh's birthday by seeing him at what he does best -- shooting a film!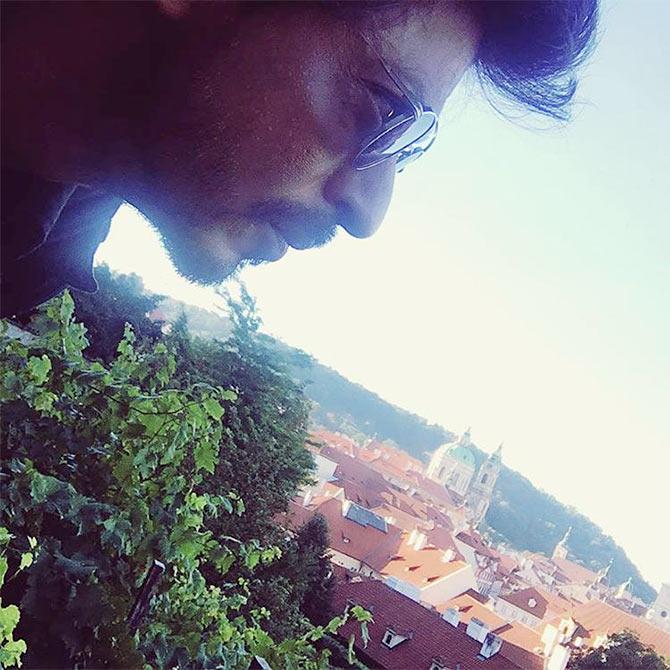 Shah Rukh Khan says hello from Prague.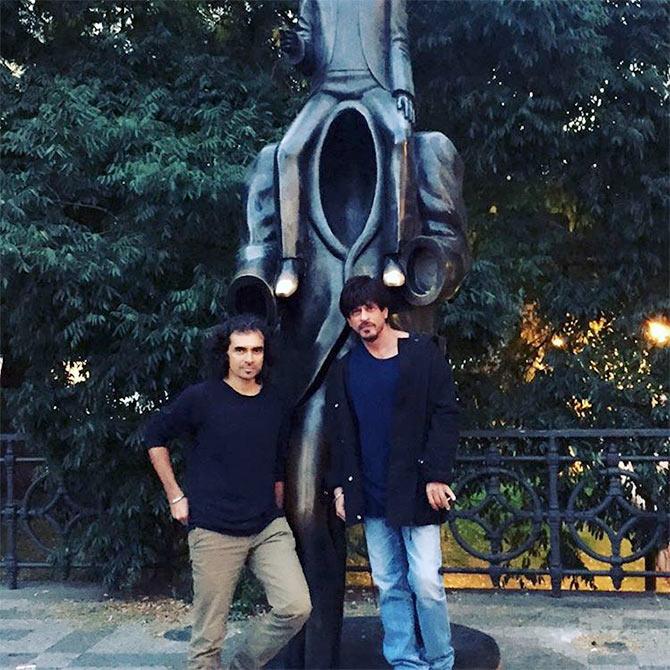 Shah Rukh takes a break with his director Imtiaz Ali.
The actor captioned this picture on Instagram, 'I am a cage, in search of a bird. Kafka in Prague. In our case we r only trying to discover characters in our film.'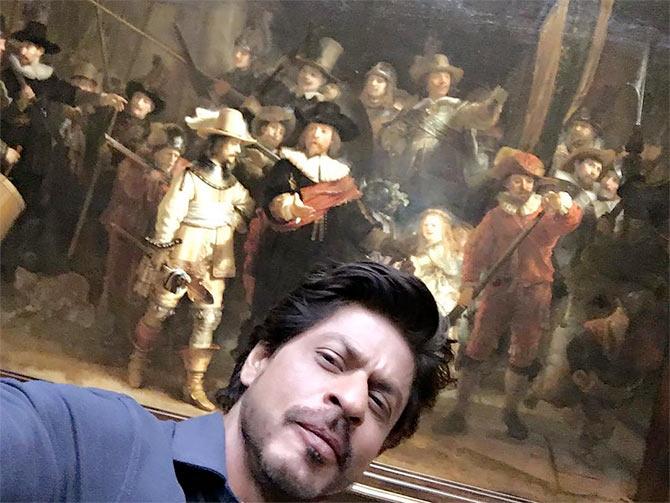 The actor takes a selfie from the stunning national museum: Rijksmuseum in Amsterdam.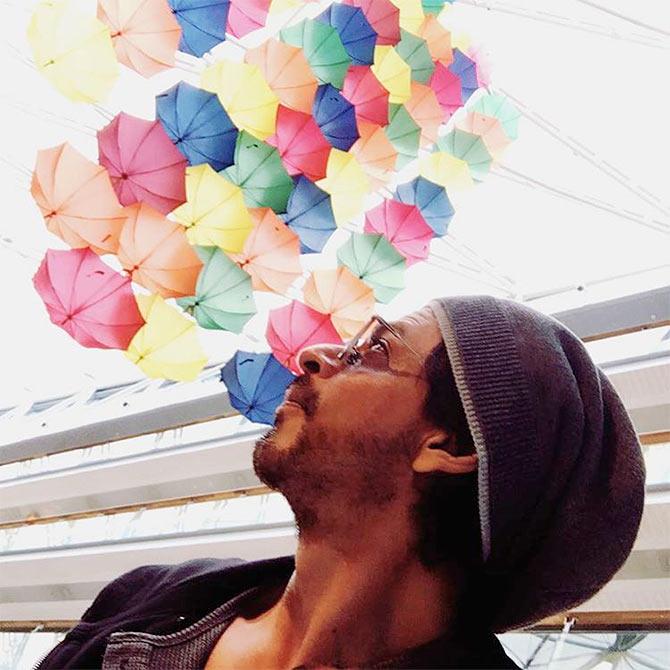 It's raining colourful umbrellas and Shah Rukh stops to look.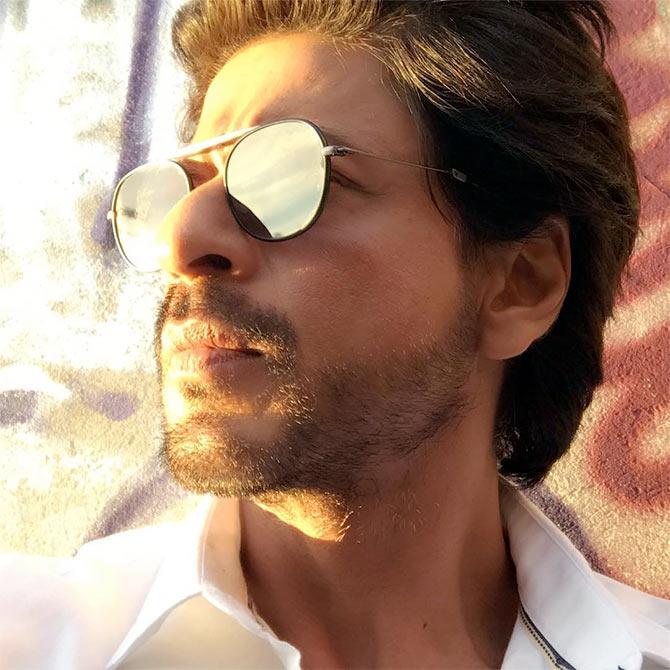 Shah Rukh captions this picture, 'Sunlight is like painting...it makes everything come alive. #srkgolddust.'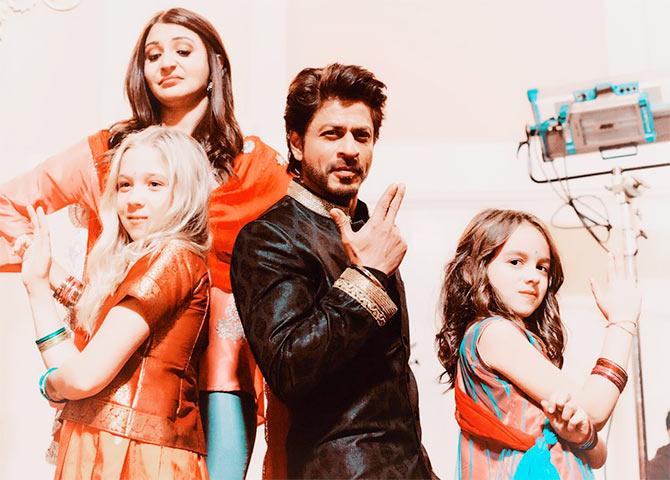 Our desi Bond posing with two little videsi ladies and his not-so-happy co-star in Budapest.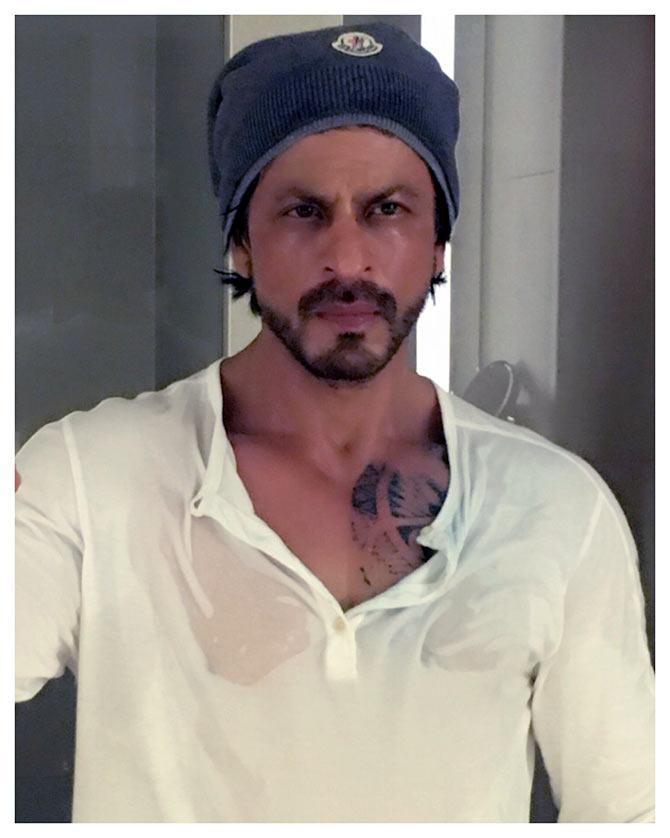 Shah Rukh tweeted this picture and wrote cheekily, 'Cold nite shoot in Amsterdam. Girls send me a hug for warmth. Boys courier me a pure leather jacket.'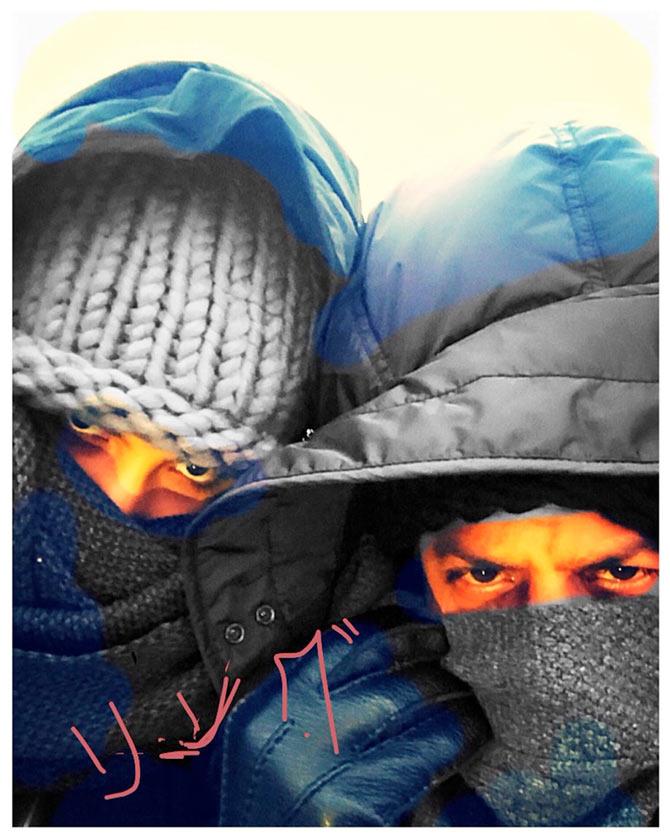 Anushka and SRK have some fun in-between the shots.
Khan captioned this picture, ''First Look' of Imtiaz Ali's film, allegedly called The Ring. Not a horror film nor a love story…it's a Ninja epic.'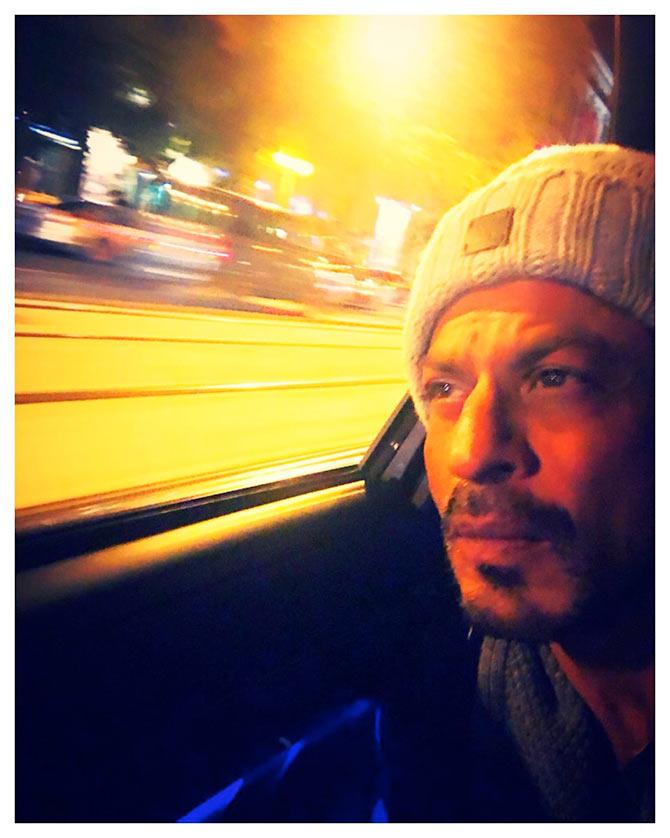 Cruising the night away, deep in thought.
Shah Rukh tries to control the wind.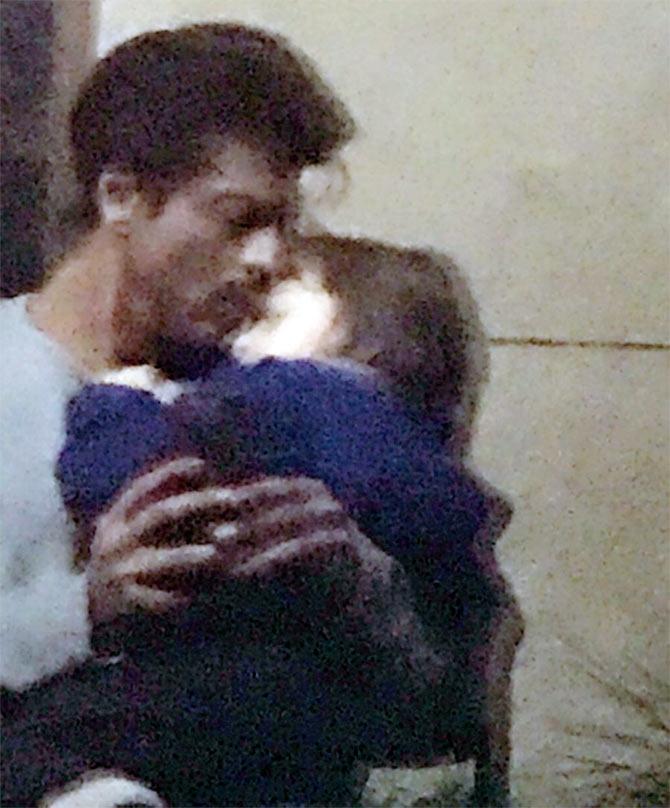 The Ring actor with his cute date on a cold Budapest night!
That's little AbRam sleeping in his father's arms.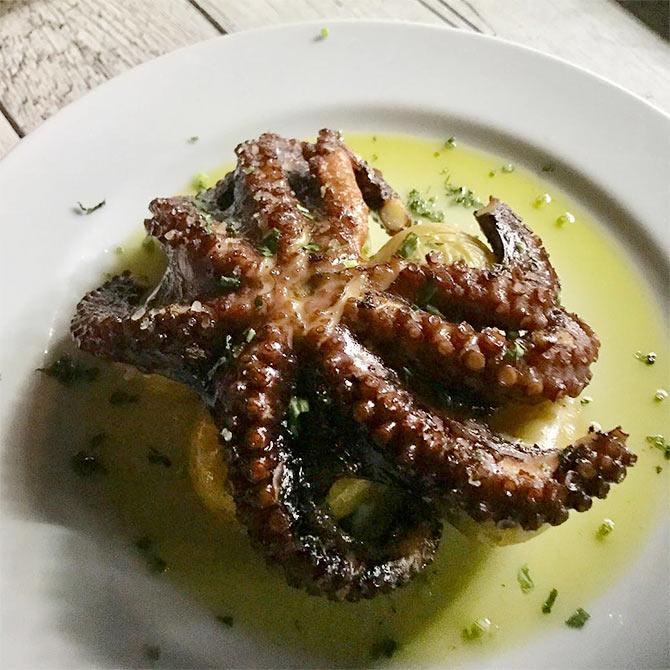 When you shoot in exotic locations, you get to eat the exotic local cuisine.
Shah Rukh shared a picture of his lunch on Instagram and wrote, 'Lunch break on set. But how do u eat sumthing that looks so scary & has 3 hearts.'
Photographs: Shah Rukh Khan/Instagram/Twitter