The gorgeous Kareena Kapoor turns 40 on September 21, and the celebrations have started early.
Sister Karisma posted photographs of Bebo bringing in her birthday with her family: Parents Randhir Kapoor and Babita, husband Saif Ali Khan, uncle Kunal Kapoor and his children, Shaira and Zahan.
So what are the birthday girl's thoughts on her big day?
She fills us in: 'As I enter my 40th year... I want to sit back, reflect, love, laugh, forgive, forget and most importantly pray and thank the strongest force up there for giving me the strength and thank my experiences and decisions for making me the woman I am... Some right, some wrong, some great, some not so... but still, hey BIG 40 make it BIG.'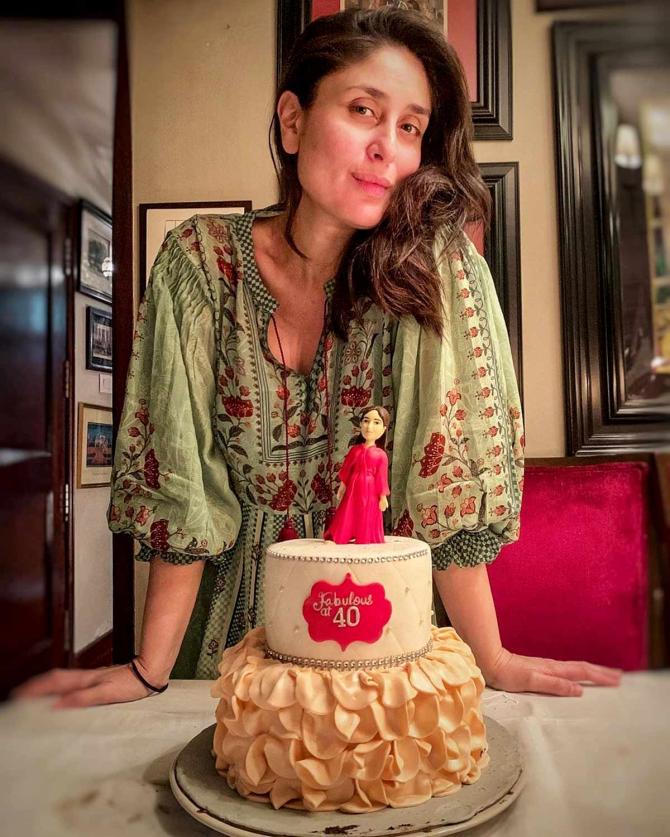 Kareena, fabulous at 40.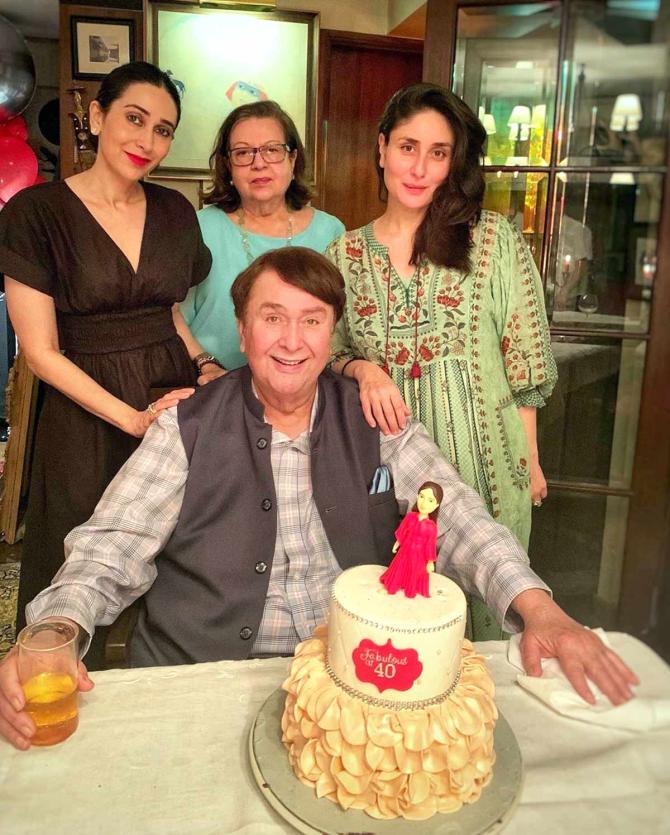 Parents Randhir Kapoor and Babita join their pretty girls, Karisma and Kareena.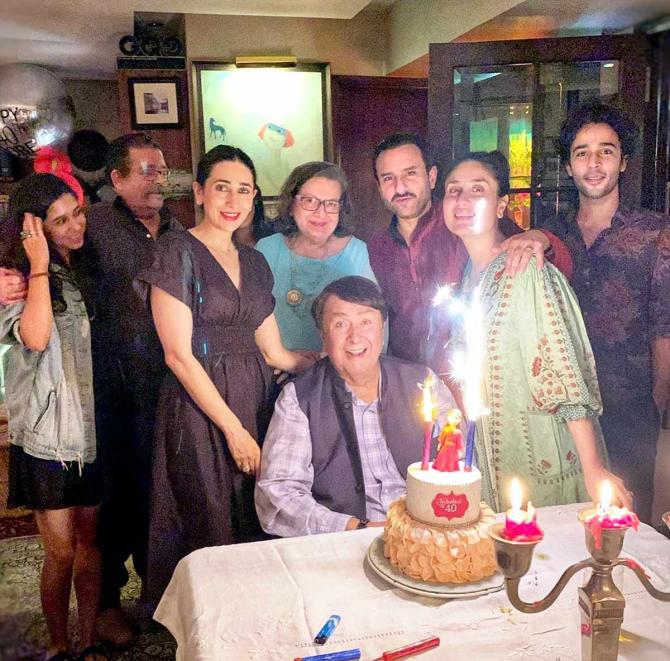 And it's a full house!
Photographs: Kind courtesy Karisma Kapoor/Instagram