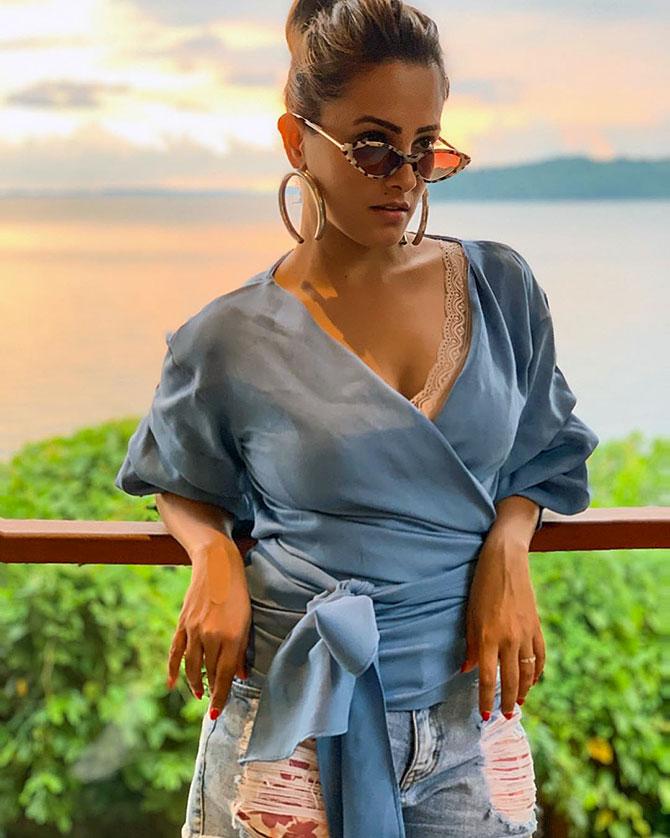 Anita Hassanandani and her husband, Rohit Reddy, took a romantic vacation to Vietnam and Cambodia. Anita recently wrapped up her latest serial, Naagin 3.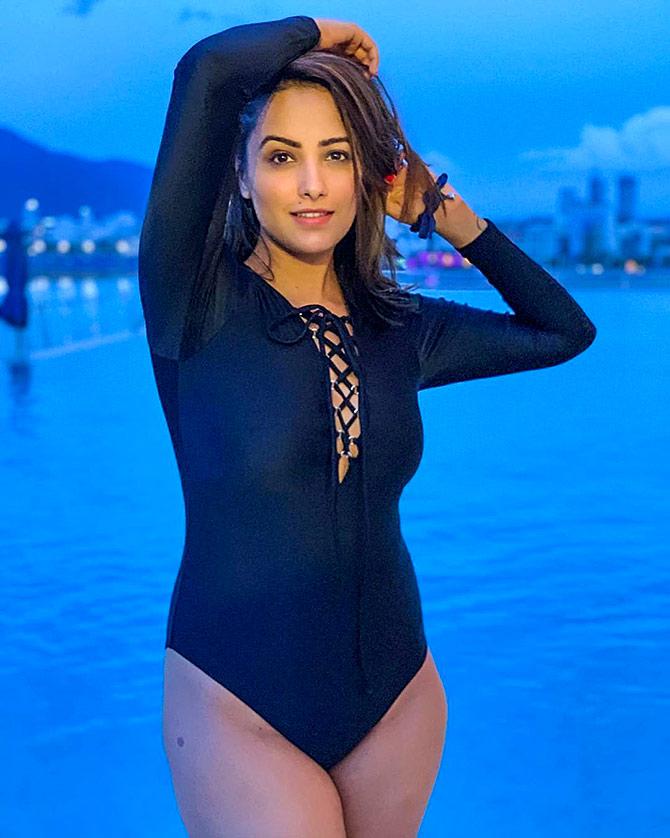 Looking stunning in this monokini, she writes, 'Ok am shy ... No mean comments pls'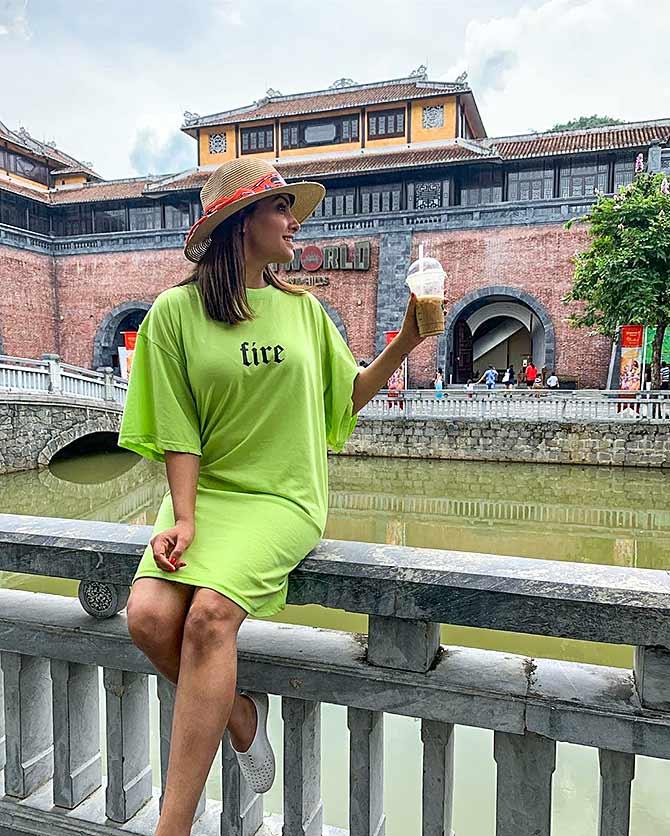 At the Ba Na Hills Fantasy Park, Vietnam.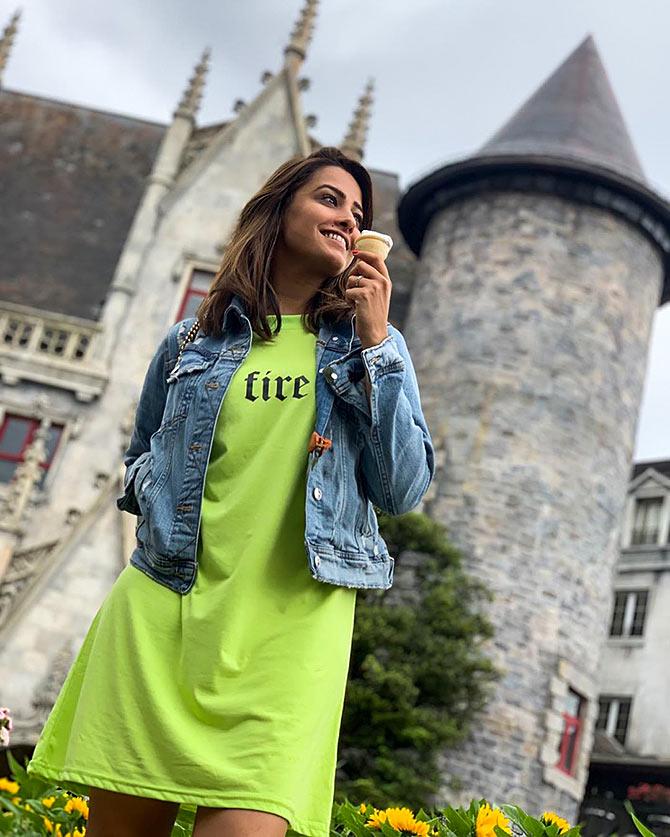 Anita enjoys an ice-cream.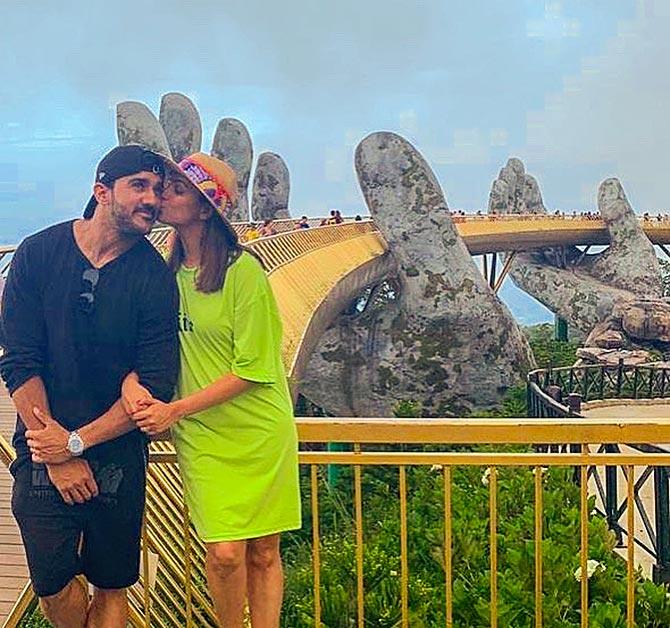 'want to be the only hand u ever need to hold!' writes Rohit.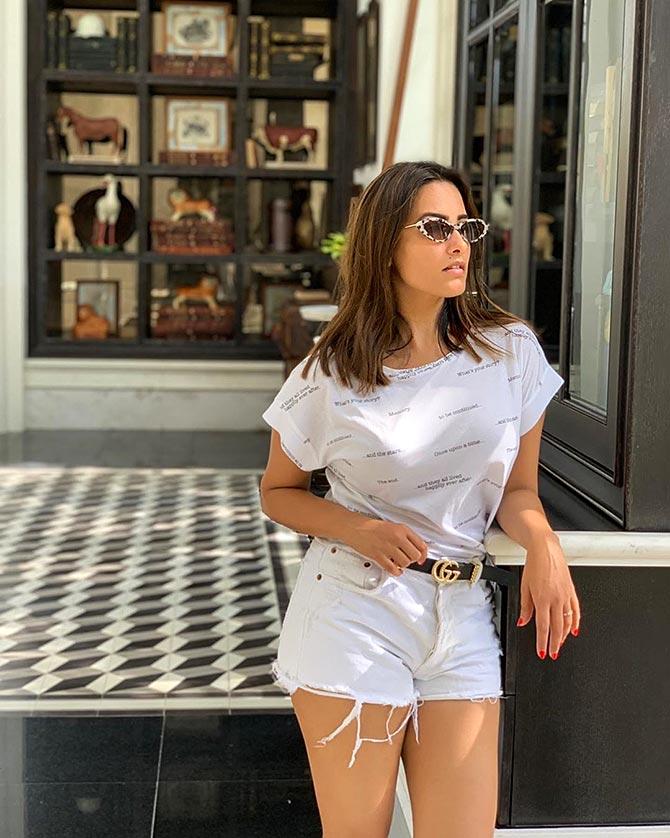 Anita loves this picture. 'Finallyyyy.... @rohitreddygoa showed some photography skills! I got d swag though'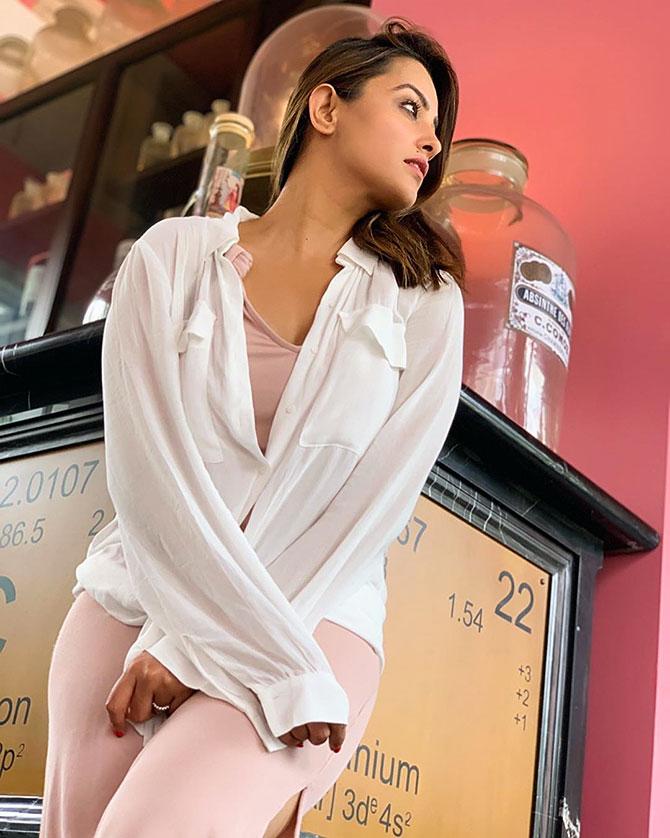 At J W Marriott's Phu Quoc Emerald Bay Resort & Spa in Vietnam.
'M16 Shooting on a holiday Shooting at work.......clearly I'm a shooter!!! Obviously I enjoy the latter'. Anita's at the CU Chi Tunnel, Ho Chi Min City, Vietnam.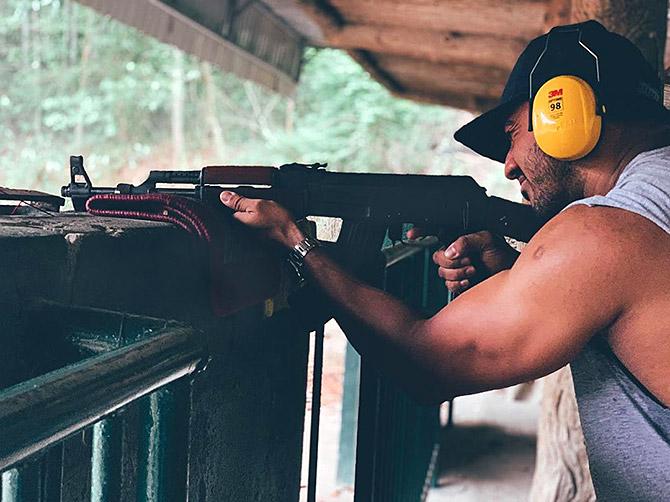 Rohit adds, 'Exciting day getting to know all about the Vietnam War, at the #cuchitunnels ... Got a chance to fire an AK47 and an M16 too....'
Time for a PDA selfie.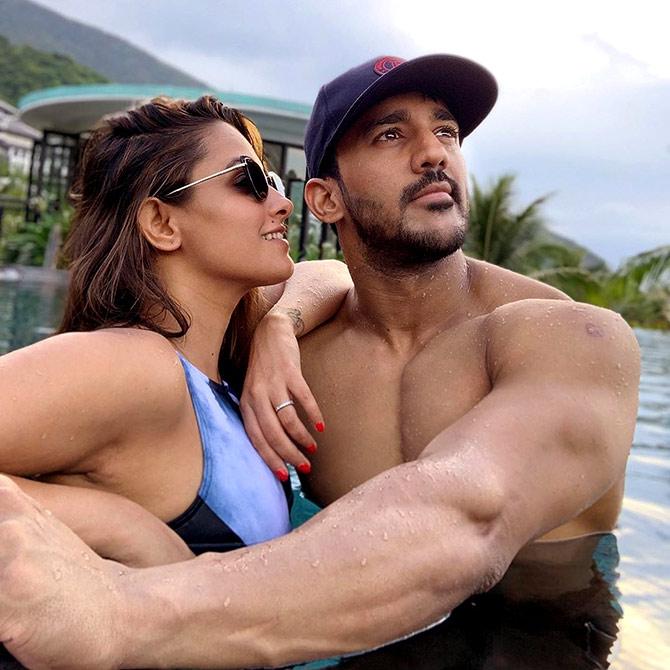 'Day3 well spent at @intercontinentaldanang with wifey @anitahassanandani ... 7days and 5 more cities to go!...' Anita and Rohit were at the InterContinental Danang Sun Peninsula Resort in Vietnam.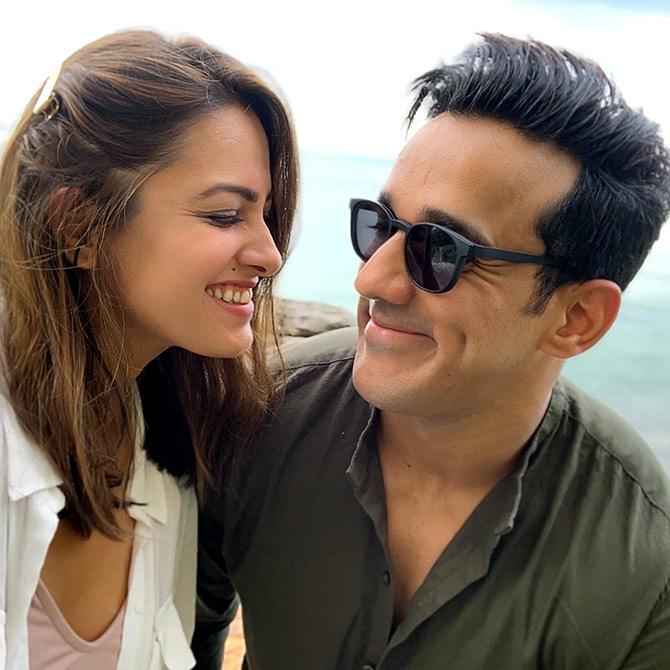 'Actually, the best gift you could give each other is a lifetime of adventures!' writes Rohit.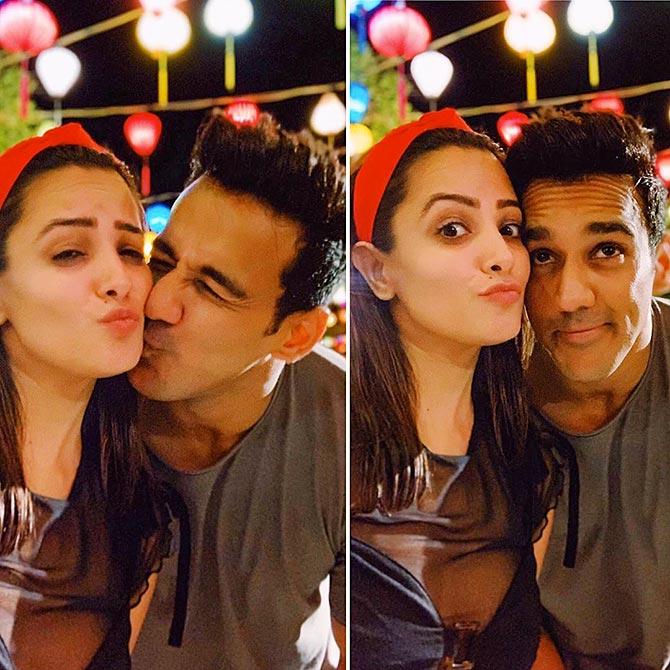 As the couple move on to the next destination Rohit says, 'ByeBye Vietnam!! Hello Cambodia!'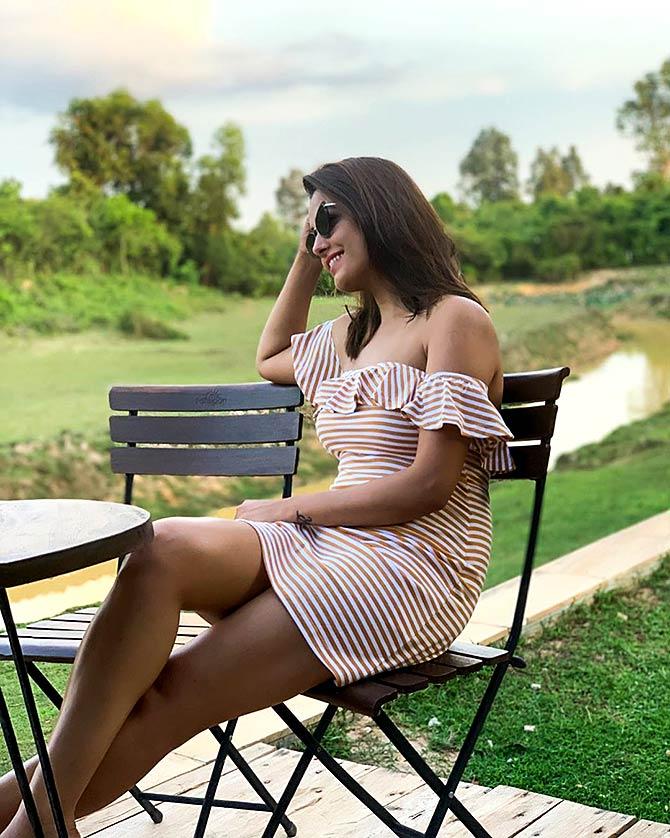 'A day well spent. #ChillVibes FYI i forgot to ask you guys what do you think of my hair colour? Thanks @zidosalon ... I toh love it!' says Anita.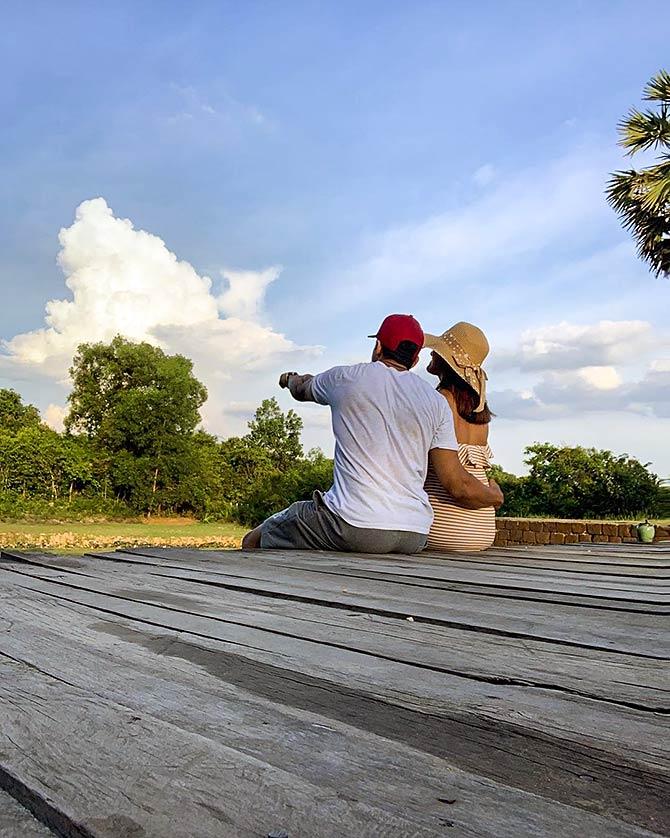 'You annoy me more than anyone in the world, And I want to spend every irritating moment with YOU', Anita captions this romantic picture.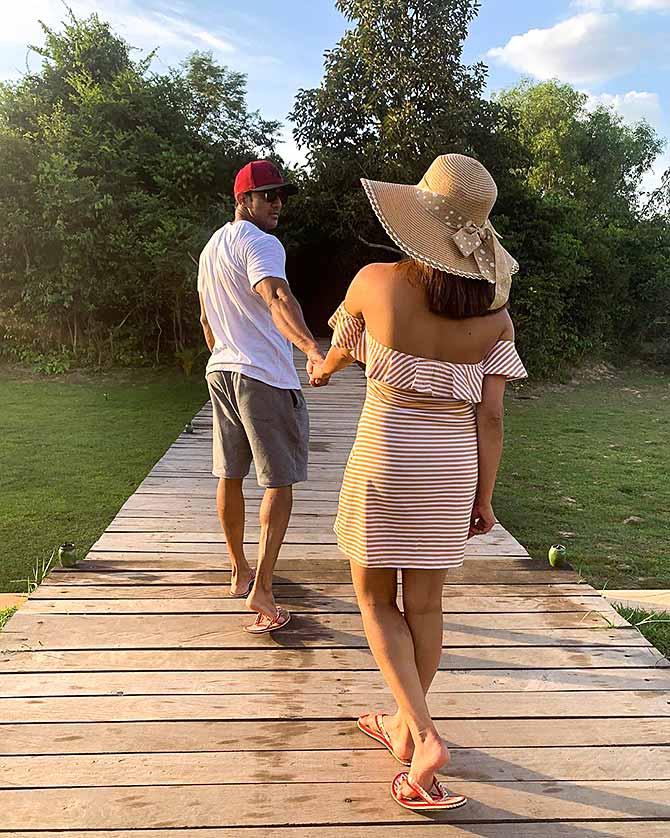 The couple spent quality time at the Biege Luxury Tent Resort in Siem Reap, Cambodia.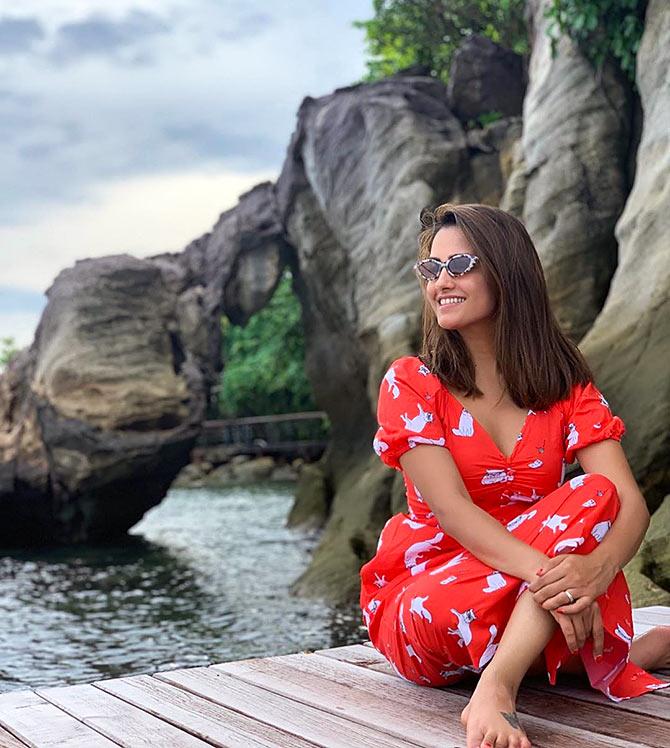 The beautiful Six Senses Krabey Island, Cambodia.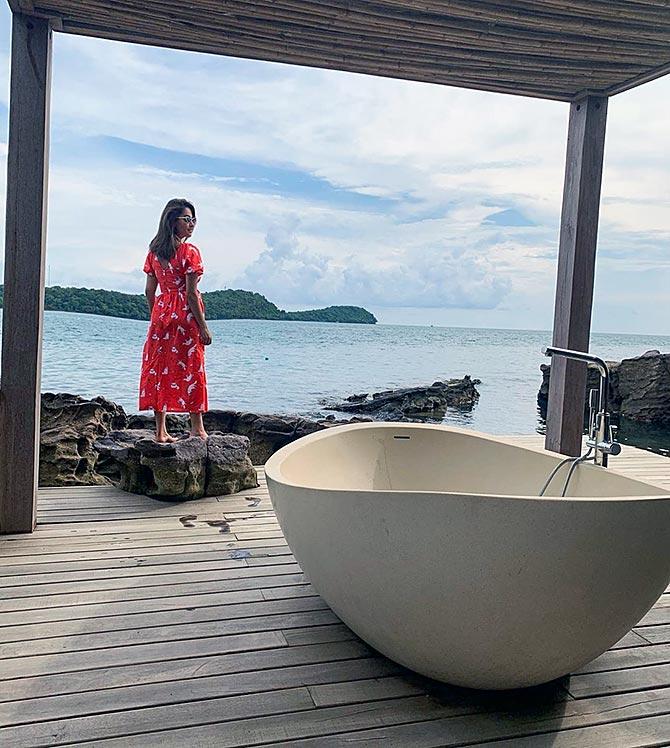 After a long trip Anita misses home. 'In Videsh... kinda missing my Desh'.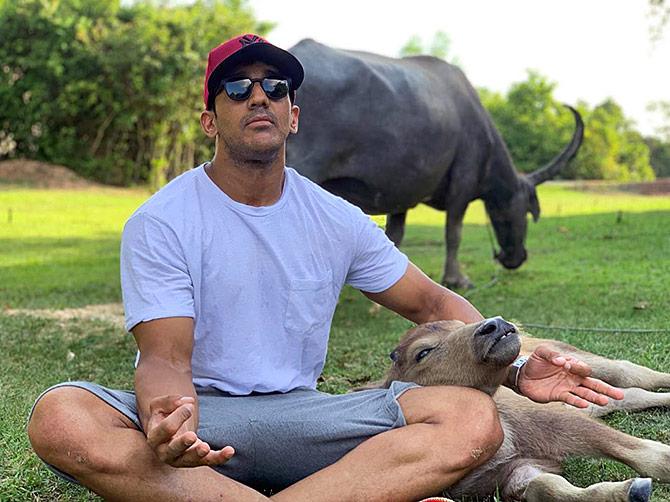 Rohit has a sense of humour, 'Just a regular picture of three buffalos having a field day!'