Pictures of the birthday celebrations!
Adnan Sami loves to celebrate his birthday with cake-cutting, surrounded by his family and friends.
He's done that every year, but this year, of course, is extra special.
This year, his baby girl Medina joins him and his wife Roya at the table.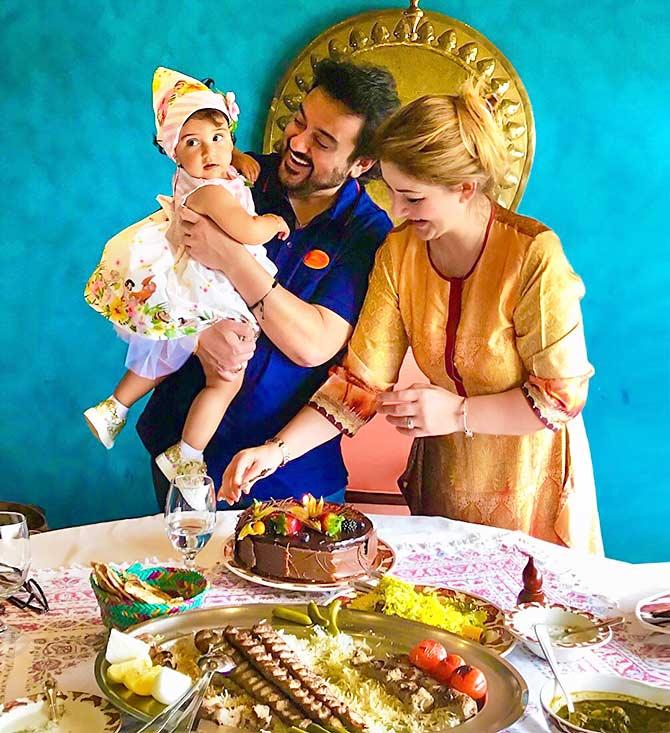 The singer celebrated his 45th birthday on August 15.
We love that awesome spread!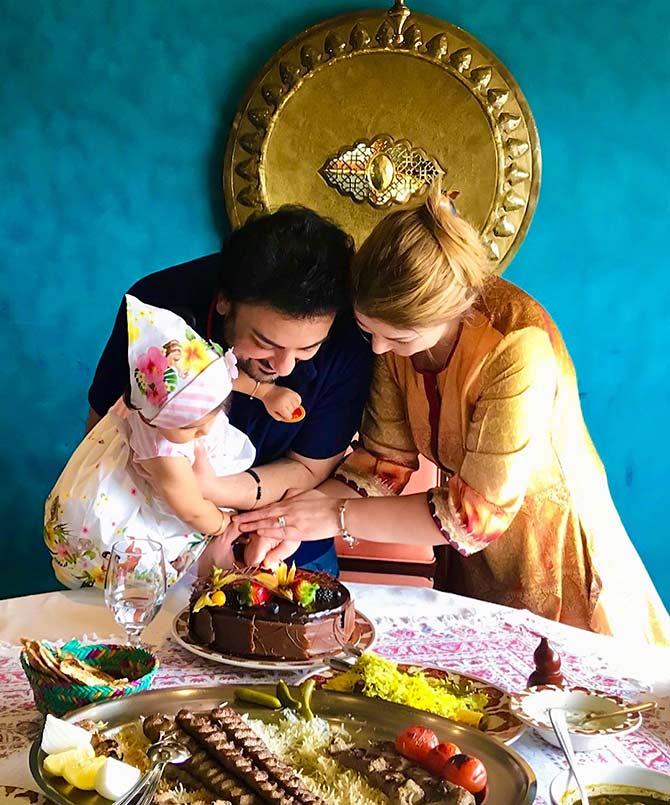 The singer-composer-actor posted pictures on his Instagram page, and wrote: 'Thanks to everyone for making my Birthday so special with your lovely messages, good wishes & prayers. I read all of them and am indebted to every one of you.
'I love you all more than I can express. It's your love that keeps me inspired to go on. May God bless all of you.'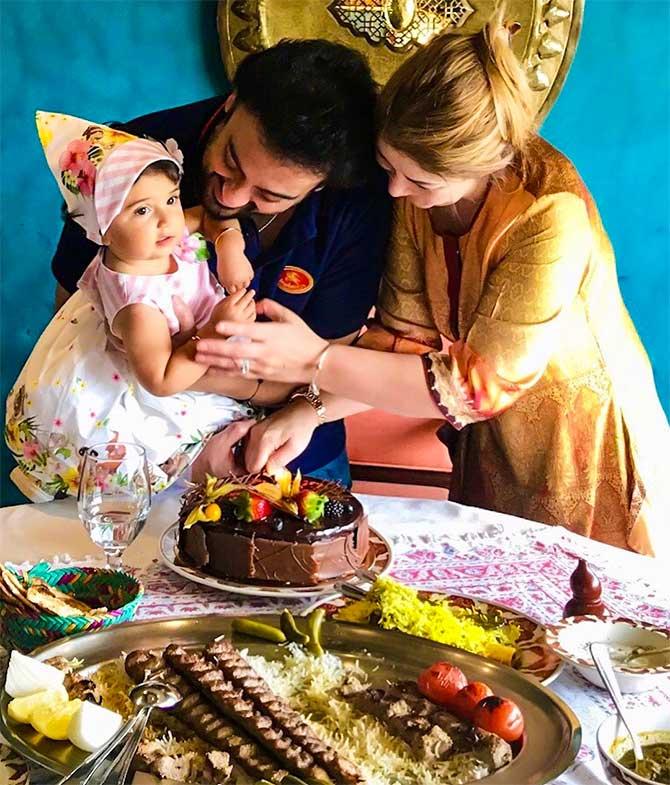 Adnan last made an appearance in Salman Khan's Bajrangi Bhaijaan and also sang the hit qawwali, Bhar Do Jholi Meri in the film.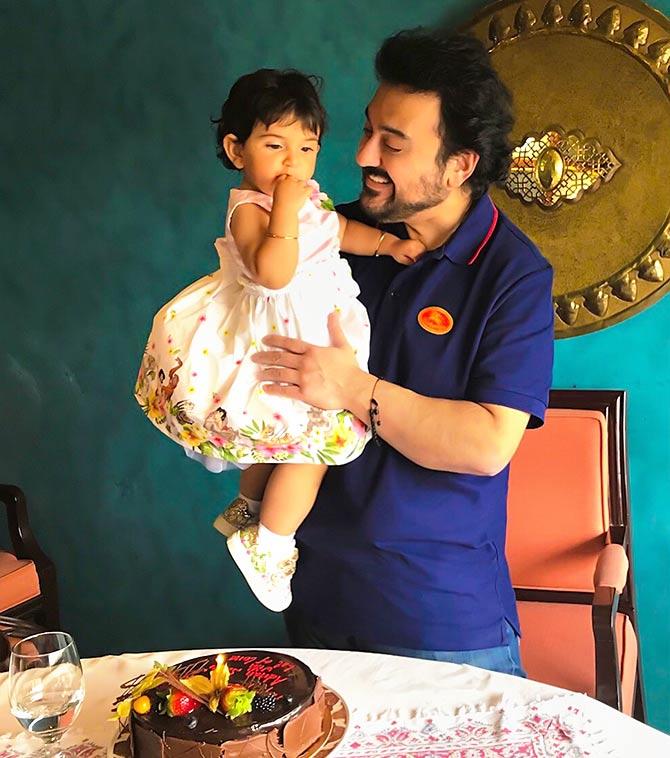 Happy birthday, Adnan!
Photographs: Kind courtesy Adnan Sami/Instagram