Television actress Adaa Khan got all touristy when she holidayed in Switzerland, Spain and the Netherlands.
Now, her Instagram looks wow with these pictures!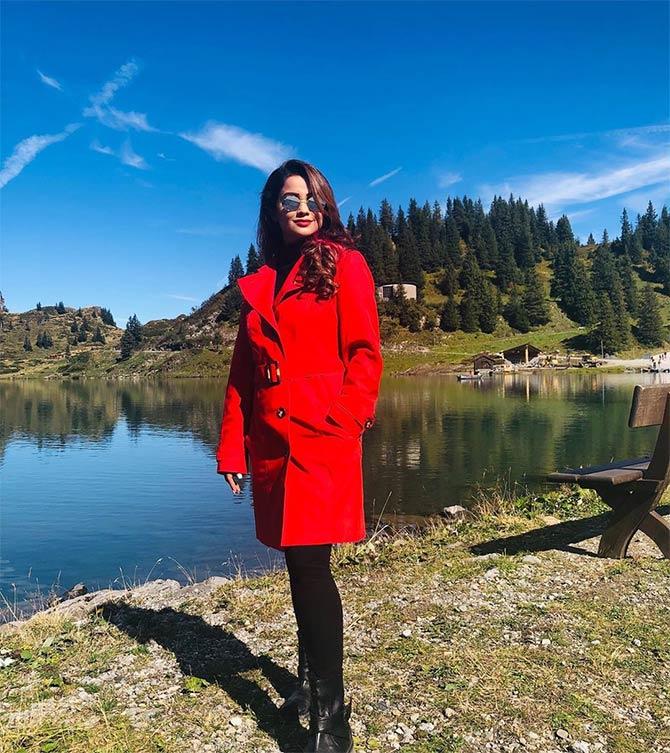 Adaa finds her 'soulmate' in Switzerland.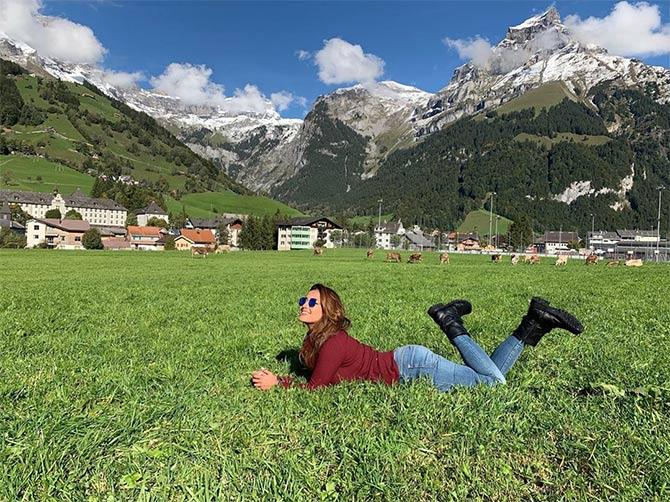 Adaa's motto in life: 'LIVE. LOVE. LAUGH.'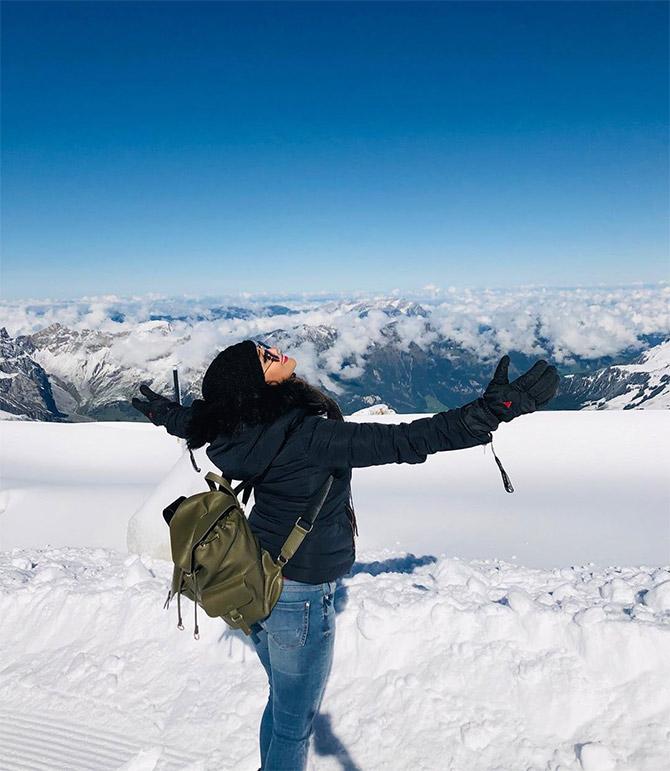 She visits Mount Titlis.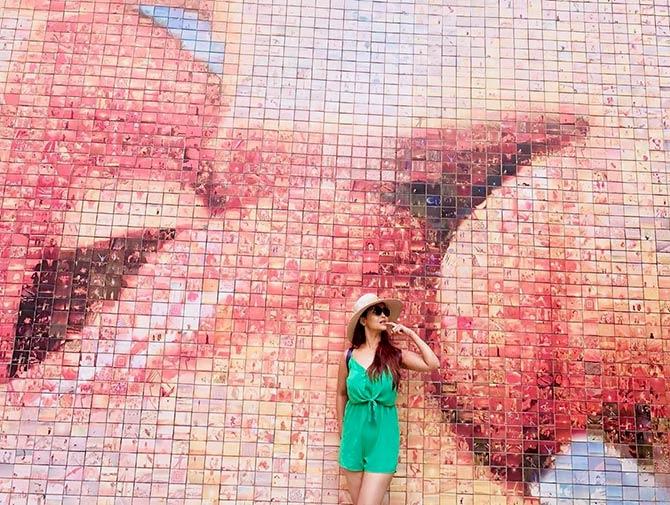 Adaa takes a picture of The Kiss Of Freedom in Barcelona, Spain.
She writes, 'No its not a graffiti..as u get closer u ll realise that it is made up of tiny ceramic tiles and each tile is printed with a photo of a person, a place, a moment or something which in some way represents an expression of freedom ..zoom it n have a close look.'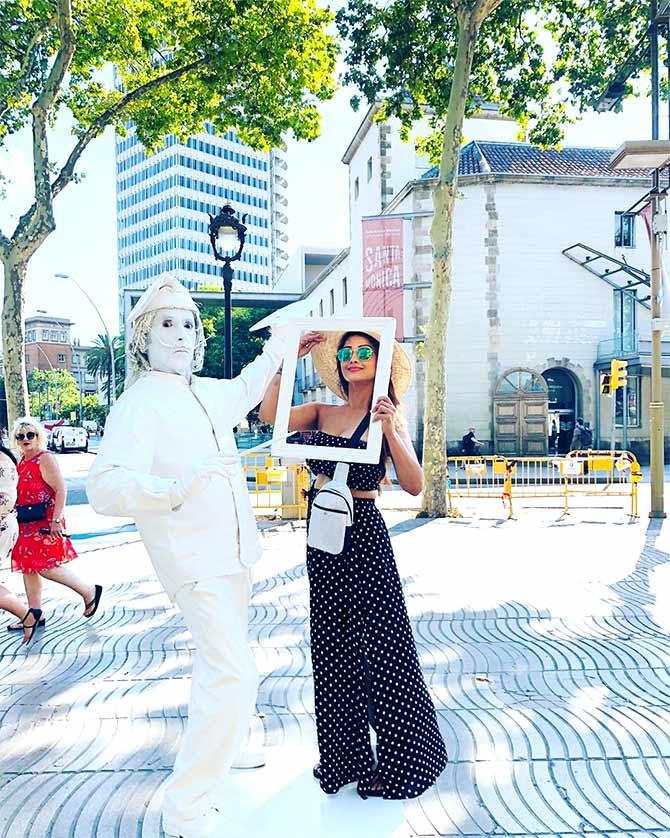 Framing a perfect picture.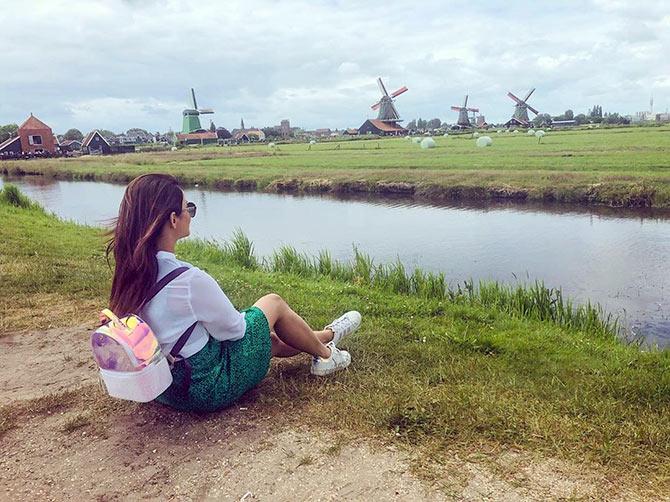 'Wherever you are and whatever you do, be in LOVE,' suggests Adaa from Zaanse Schans, a tourist attraction in the Netherlands.
Photographs: Kind coutesy Adaa Khan/Instagram