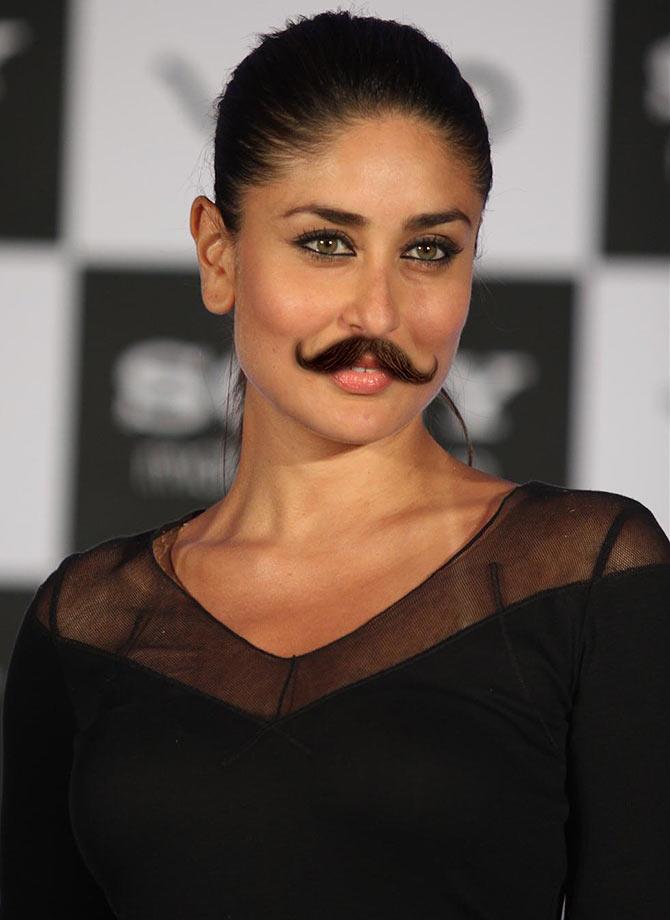 Imagine what would that look like!

In one of the promotional posters of her new film Mortdecai, costarring Johnny Depp, Gwyneth Paltrow curiously sports a handlebar moustache.

While the fuzz kind of oddly fits on her face, it got us wondering... what would our desi divas look like if they worked 'staches of their own?

Thanks to the nifty photoshop skills of Rediff designer Uday Kuckian, we add facial fuzz to the pretty faces of some of our favourite Bollywood actresses.

We start with Gwyneth Paltrow's Mortdecai poster!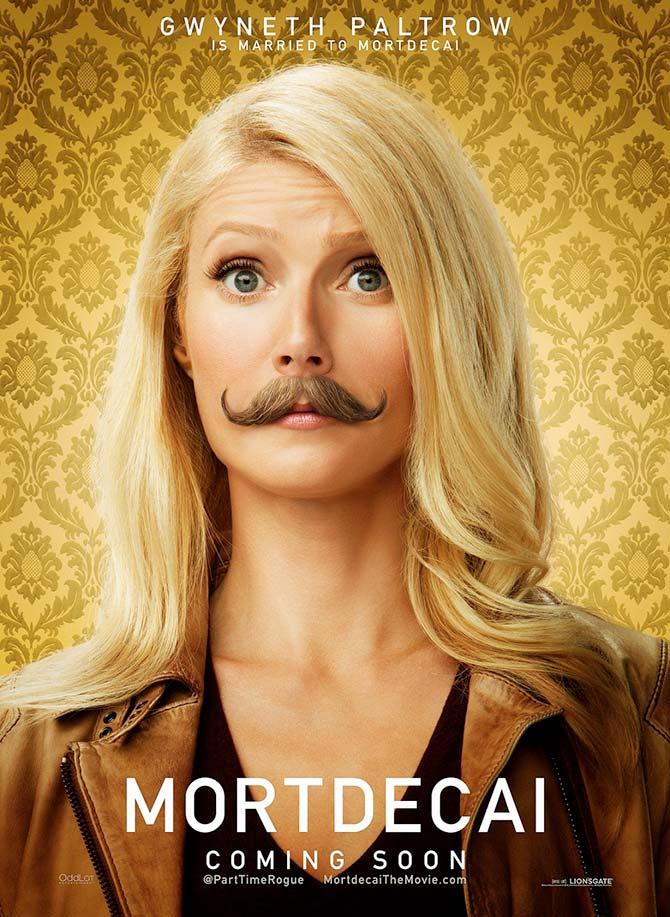 The actress looks understandably befuddled.


Deepika Padukone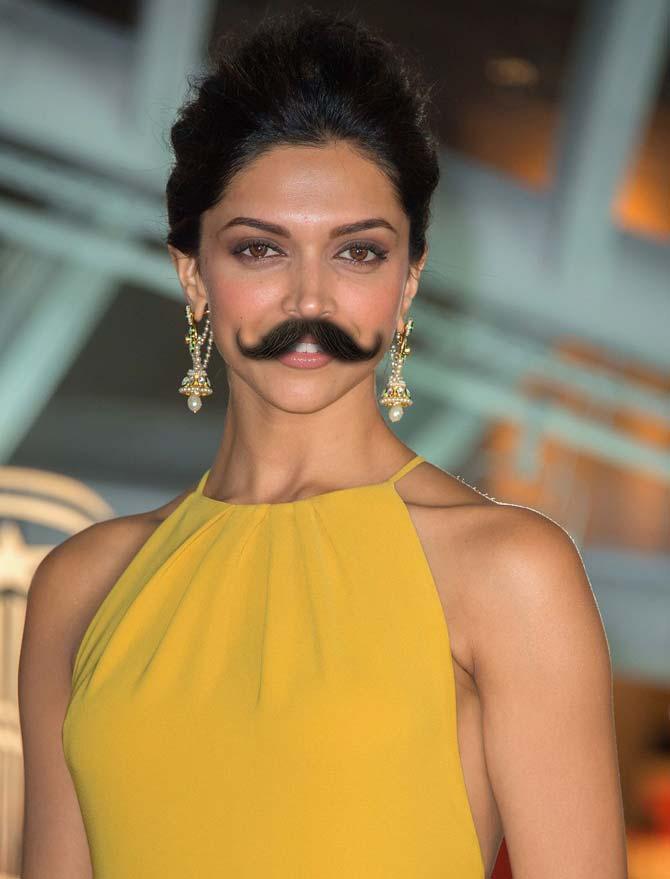 This is what a royal female 'stache would look like, perhaps?
Sonam Kapoor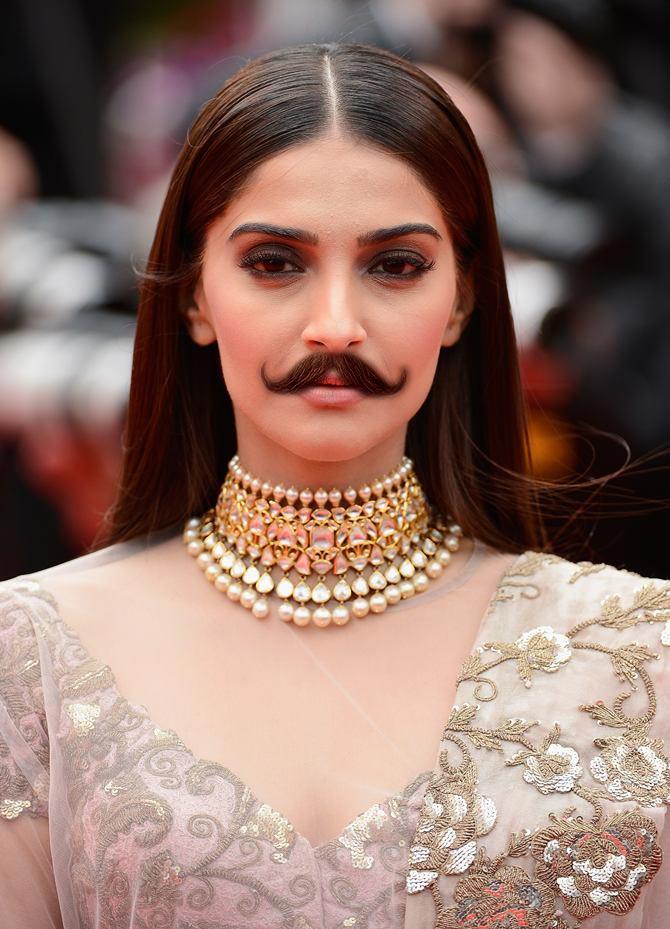 And the one fit to be debuted on a Cannes red carpet, we reckon.
Anushka Sharma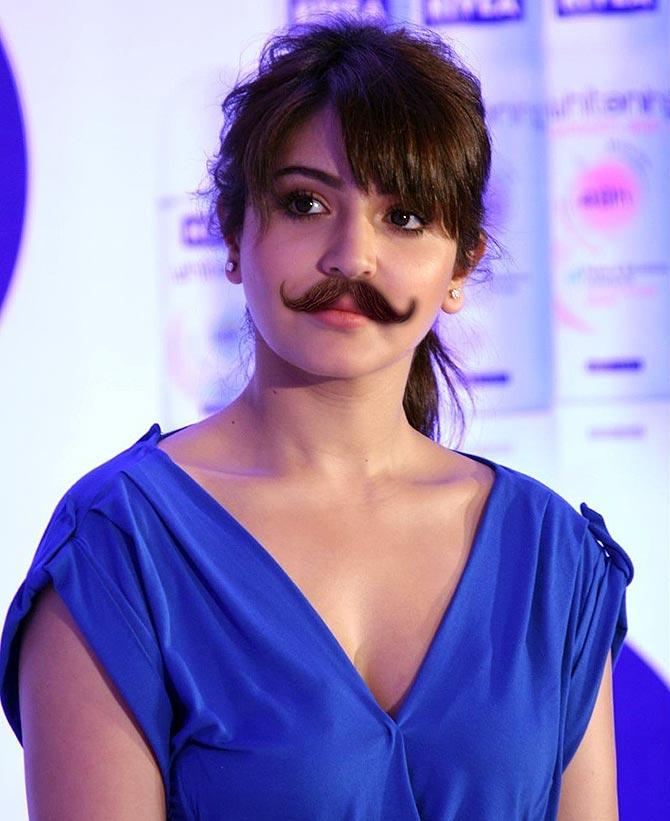 The one that deftly hides a botched lip job. Any takers?



Kareena Kapoor Khan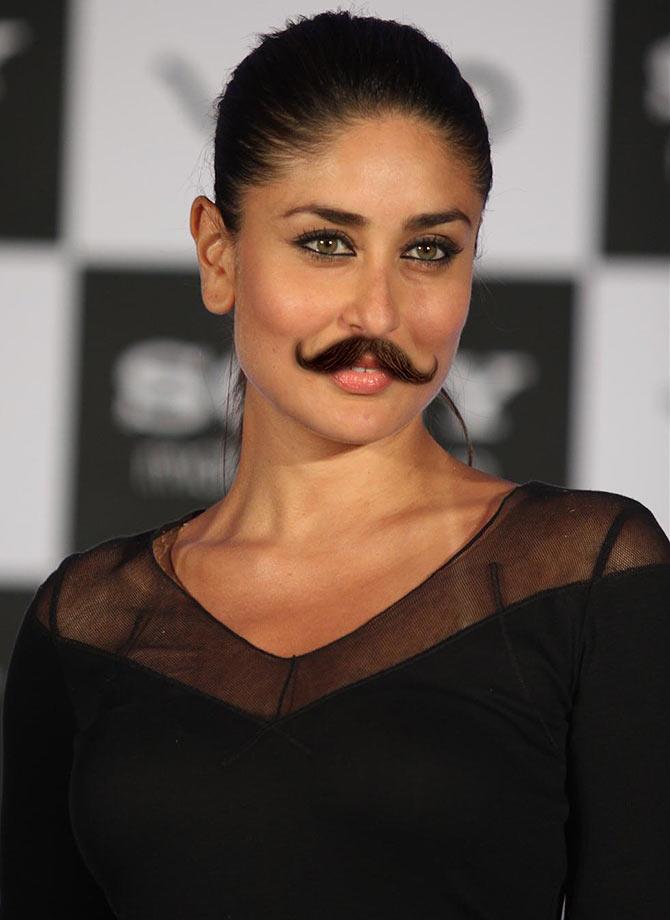 If a begum were to flaunt facial fuzz, this'd be pretty much it.


Alia Bhatt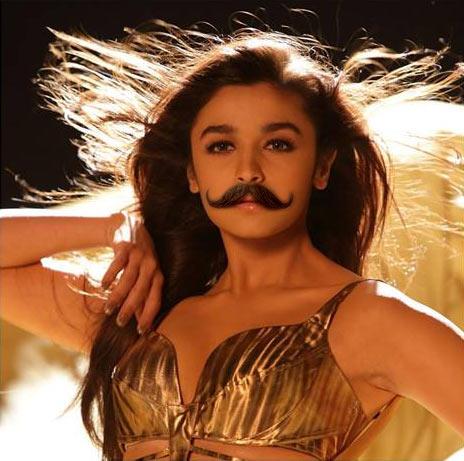 And here's one for the Highway!



Bipasha Basu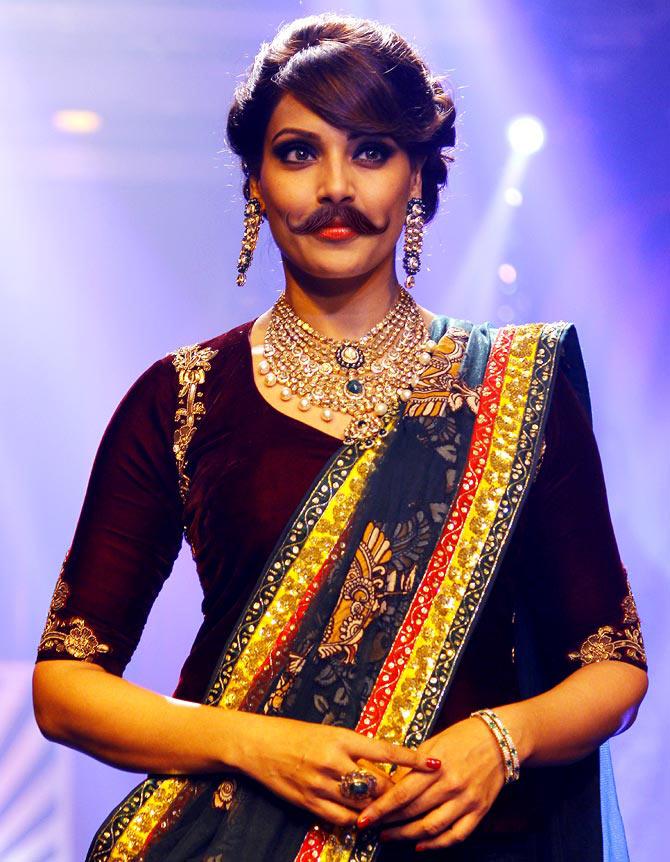 The scream queen is not Alone in being left bemused with this flight of fancy.
Kangana Ranaut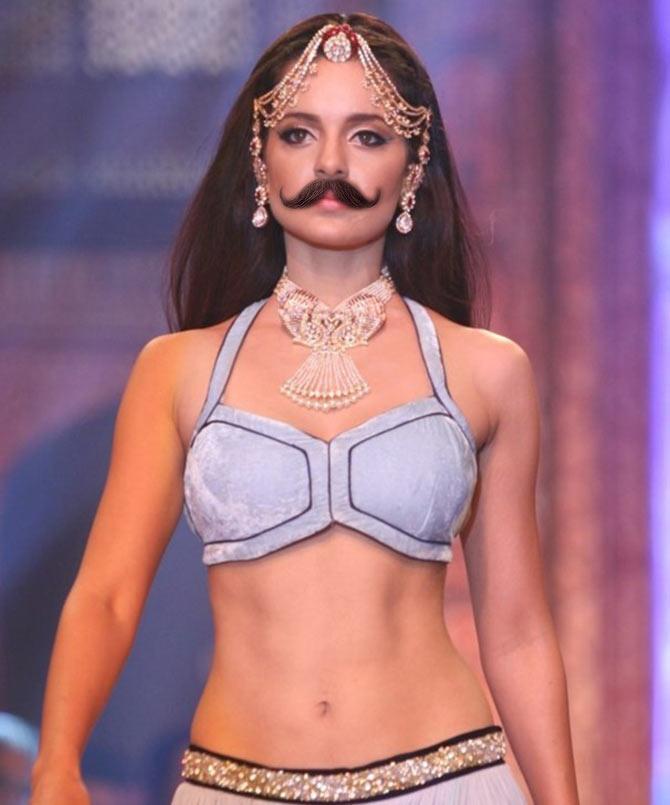 This moustache is fit for the Revolver Rani.


Jacqueline Fernandez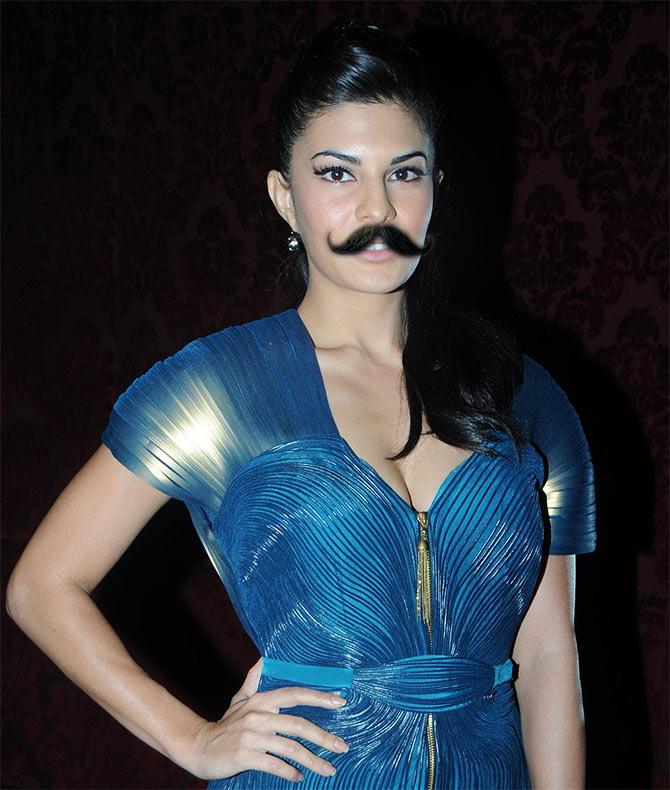 This Sri Lankan beauty pulls it off too!



Priyanka Chopra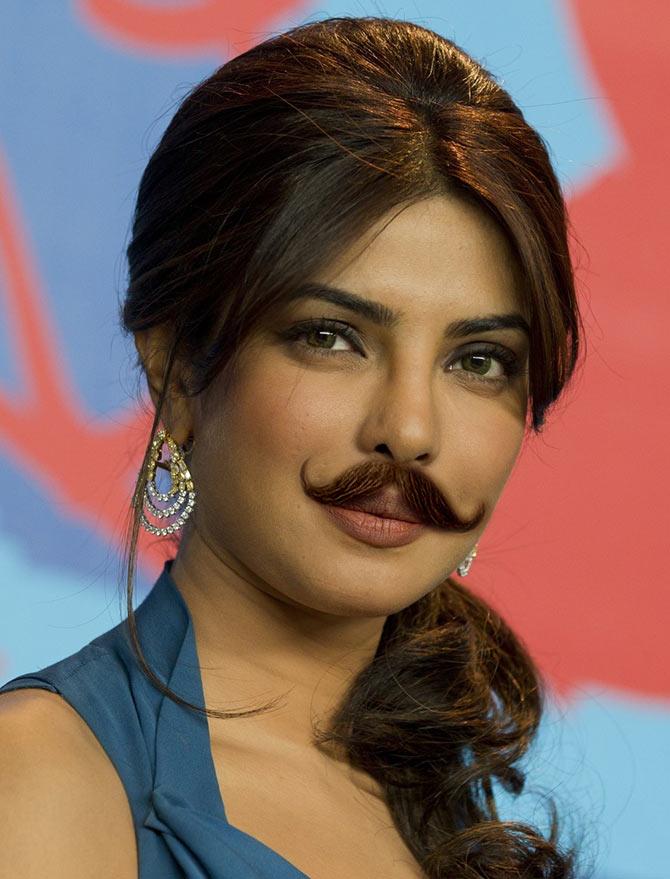 PeeCee looked pretty exotic with this facial accessory, no?


Lisa Haydon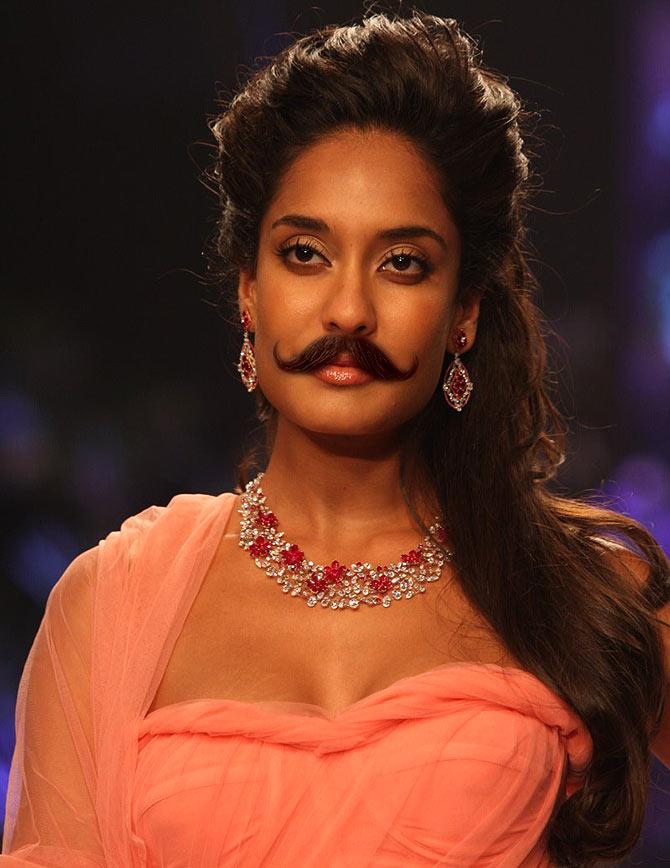 And here is The Shaukeens star, imagined as a handlebar moustache fiend.

Photographs: Getty Images/Rediff Archives/Abhijit Mhamunkar

Disclaimer: This is a humour piece. Readers are requested to take the content with a pinch of salt.