Do you think the Bigg Boss 11 house is better than the houses of the previous 10 seasons?
The Bigg Boss house is grander than ever in its 11th season.
Like every year, the rooms are colourful, bright and vibrant.
Art director Omung Kumar, who has designed for films like Saawariya, Black and Chameli, and who recently directed Bhoomi, has designed the Bigg Boss house. He had designed the house in its last season as well (take a look at the pictures here)
Afsar Dayatar/Rediff.com gives us tour of the house, as Omung gives his explanations behind his designs for the house.
The Entrance
Omung says the garden will be greener this time. He has added green carpets on the ground as well as on the walls.
The mandatory pool is there as well.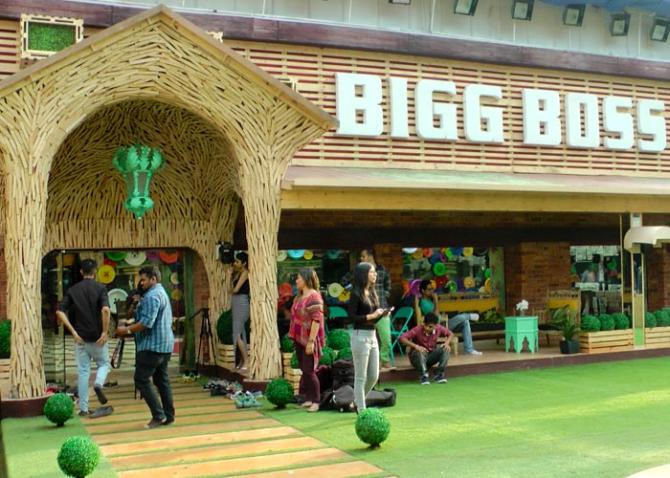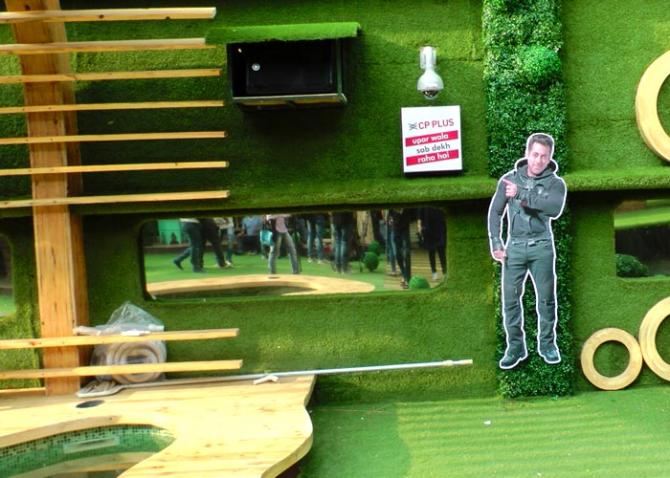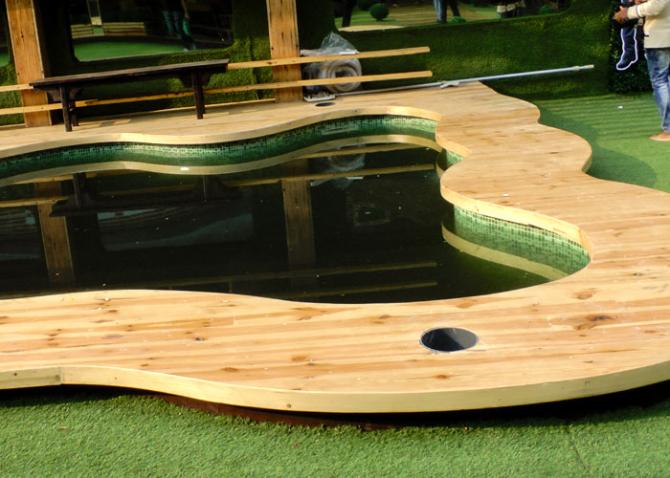 The Living Room
Omung's brief for the living room was to make it colourful and modern.
So he decided to use pop art, an idea that was contibuted by his wife, Vanita, who is the production designer for this project.
"If you look at the furniture, you will see faces and eyes; it looks like a comic book," he says.
He has also constructed a wall of colourful buttons, which is balanced with black and white walls.
To make the house look better than the previous season, they tried a lot of innovations in the design.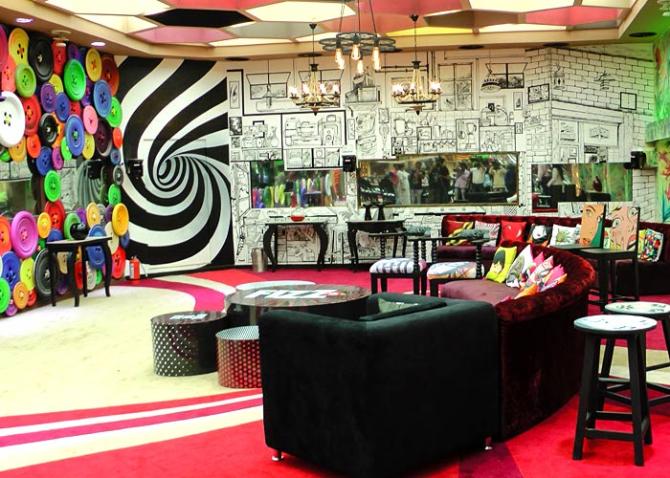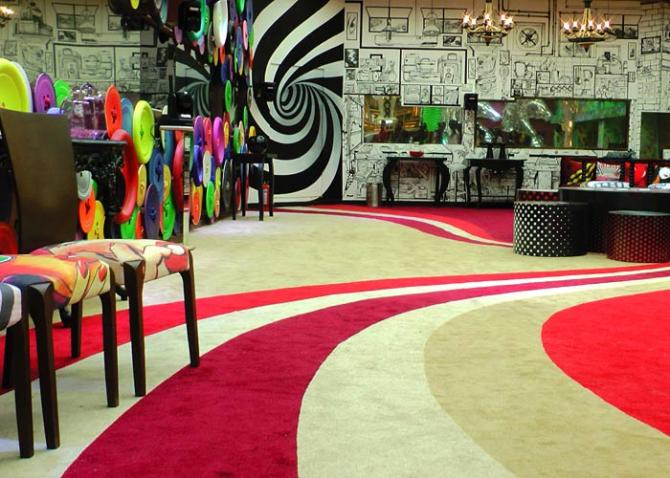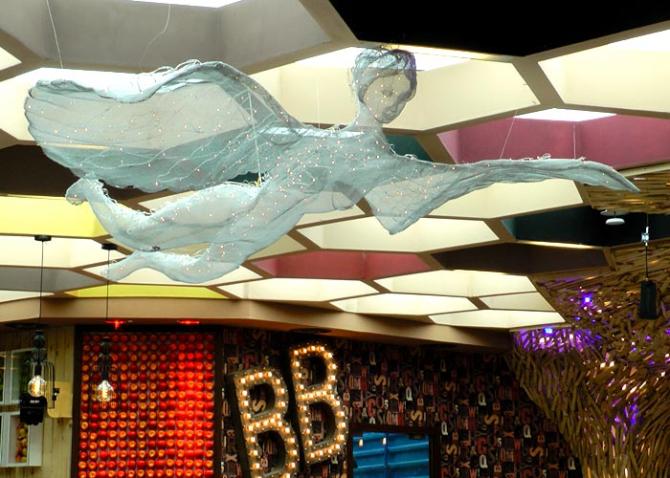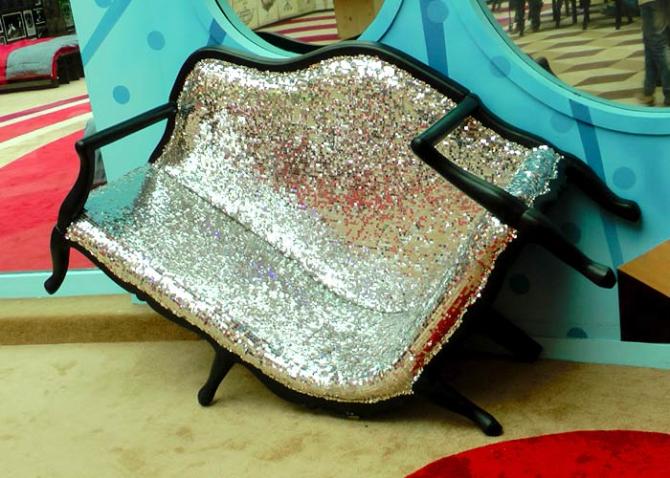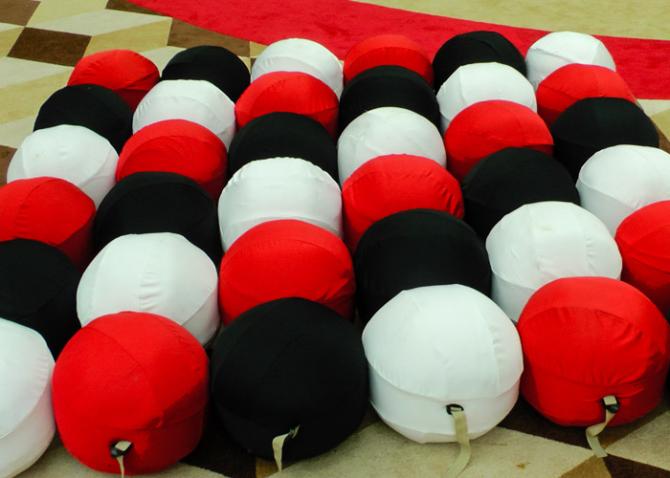 The Dining Area and the Kitchen
Omung has opted for a round dining table so that the contestants can discuss and argue facing each other.
"I have used a lot of wood in the kitchen. There is an iron pillar in the middle of the set, and I have to hide it every year. This time, we have used mango crates to cover that," Omung says.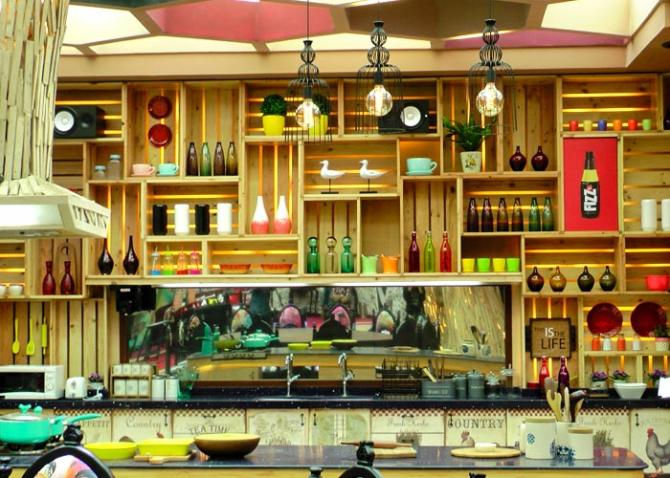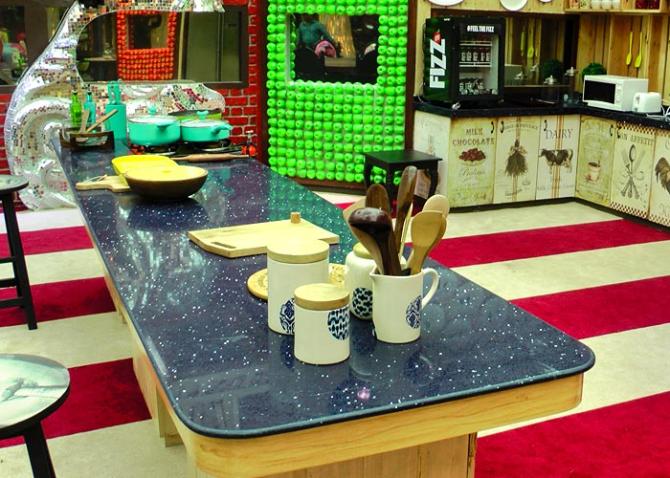 The Confession Room
The confession room doesn't have colours like the other rooms. The walls are padded.
"There are a lot of eyes, and everything is black and white," Omung says.
The confession chair itself is shaped like a car.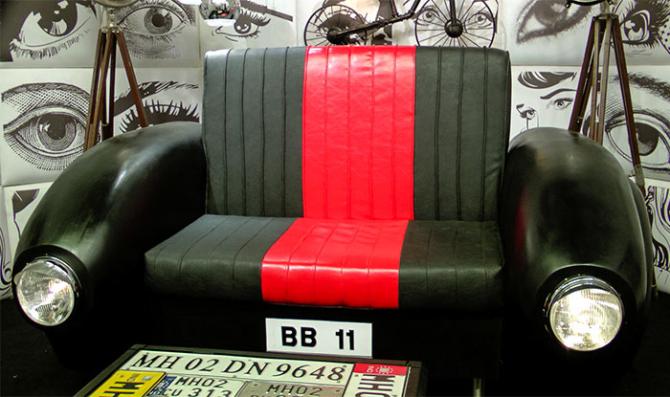 The Bedroom
The bedroom has black, white and red themes.
"I love photography and that's why I have added black and white photography in one wall. The other wall is wooden. The third wall is red. We have played with colours a lot," he says.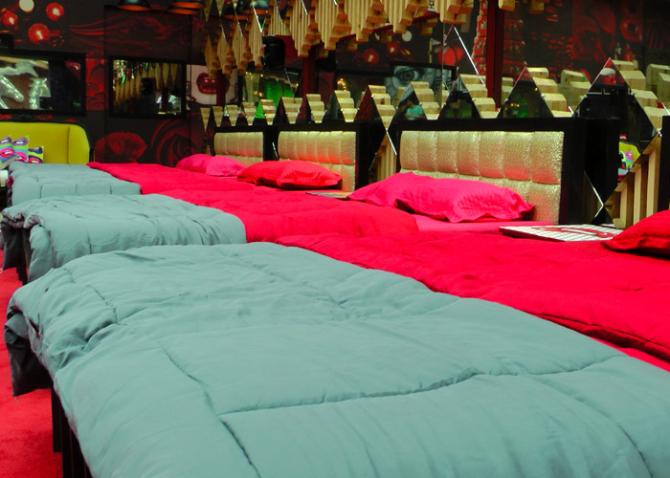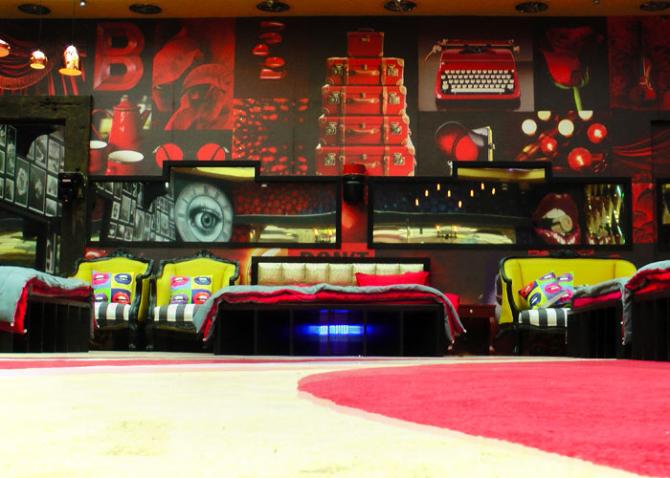 The Bathroom
Omung added some greenery to the bathroom, so that it seems like it's 'in the jungle'.
The contestants can enjoy the comfort of a jacuzzi as well.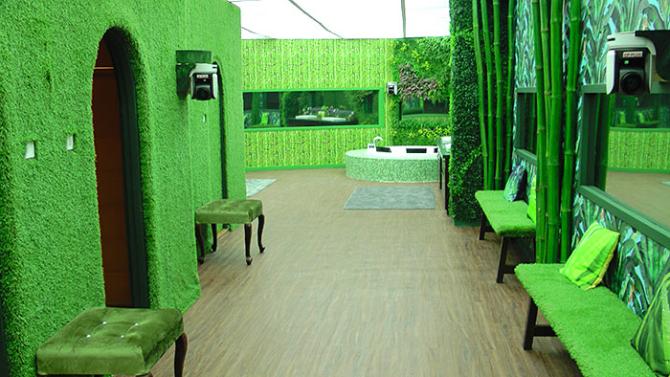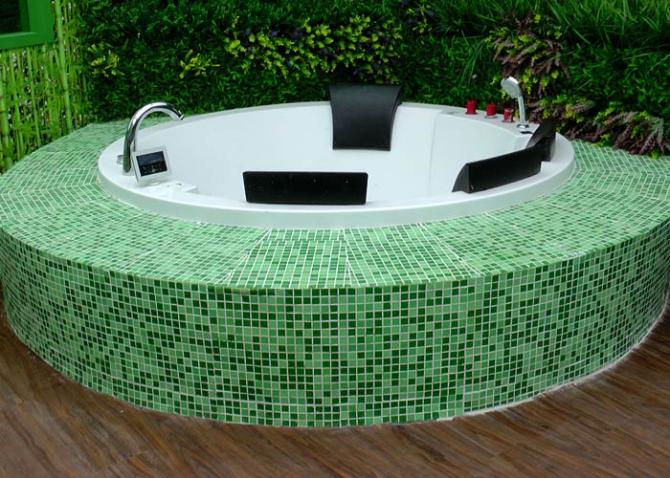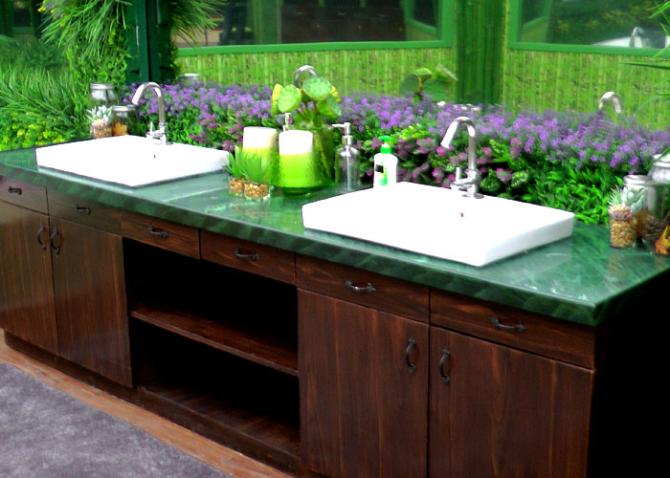 The Jail
The jail has been made like a dungeon this time, and built underground.
"I got the brief that it should look scary, like it was shown in Sarbjit (directed by Omung). According to their requirement, we made it dirty and aged it. It will be stressful for people who go to jail," Omung says.
The jail is also bigger this time, so that more than two people can be in it at a time.