A look at the top tweets from your favourite Bollywood celebrities: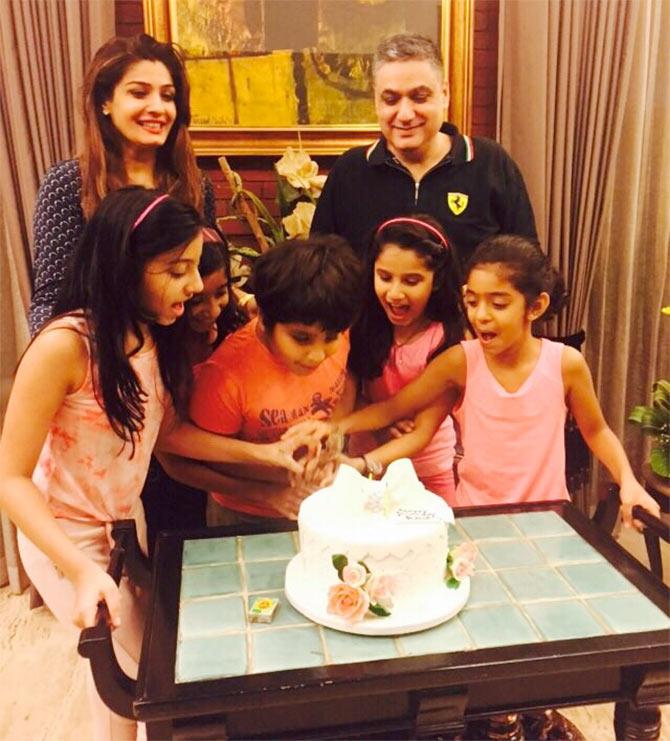 Raveena Tandon celebrated her birthday on October 26, and shared a picture, above, on Twitter.

'Cake cutting with all the bachas!! and bro (Bro and I share the same dob 26 th oct)' she tweeted.

'Thank you all for your love and wishes... 12 bajgaye bday khatam!! But your love and wishes blessing s indeed made it special !! Thank you,' she added.
***
Emraan Hashmi shoots with Esha Gupta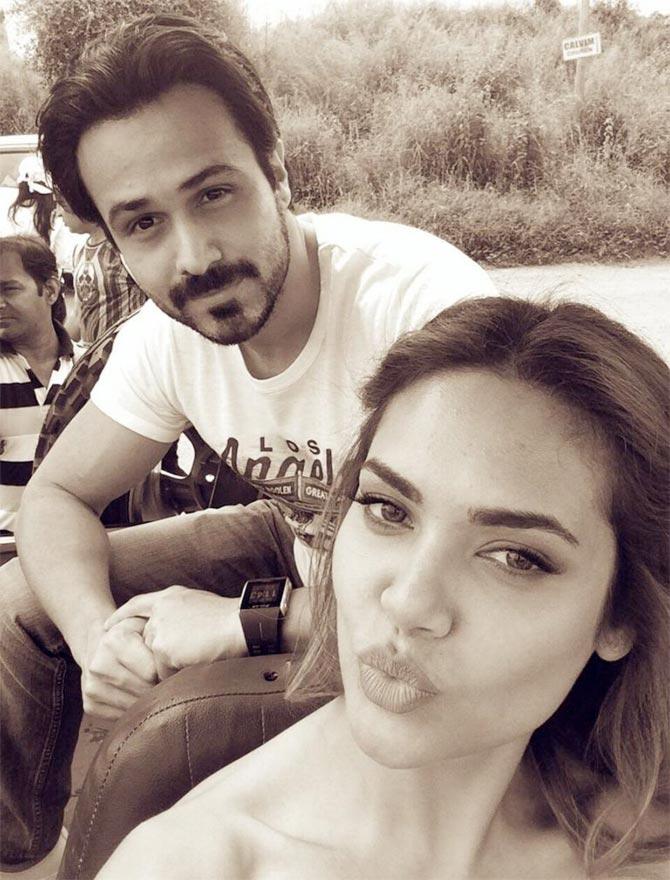 Emraan Hashmi and Esha Gupta, who worked together in Jannat 2 and Raaz 3, are shooting a music video in Goa.
Emraan posted a picture, above.

The video is being directed by Amit Sharma of Tevar fame. The song has been composed by Amaal Malik and sung by his brother Armaan.
***
AR Rahman receives Hridaynath Mangeshkar Award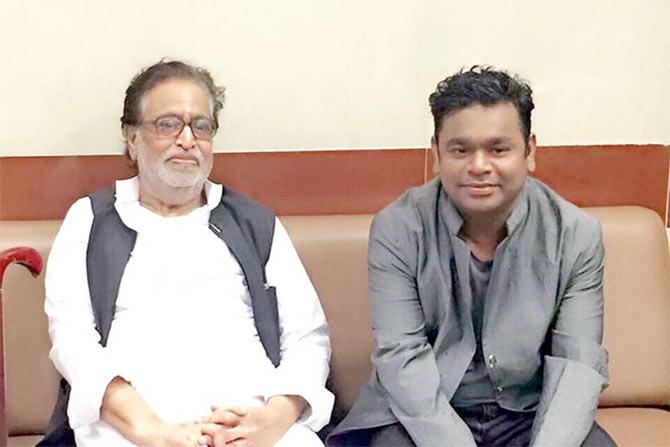 Music composer AR Rahman received the Hridaynath Mangeshkar award on Monday and veteran singer Lata Mangeshkar took to Twitter to congratulate him.

She posted some pictures from the award ceremony and wrote: 'Namaskar. Aaj Mashhoor Sangeetkar A R Rahman ji ko Hridaynath ke naam ka puraskar diya gaya.'

'A R Rahman ji ka vyaktitva unke sangeet ki tarah hi sabke dilo'n ko chu jaata hai. Mujhe bahut khushi hai ki aise guni kalakar ko Hridaynath ke naam ka puraskar diya gaya. Main A R Rahman ji ko bahut badhai deti hun,' she added.
***
Killing Veerappan to have songs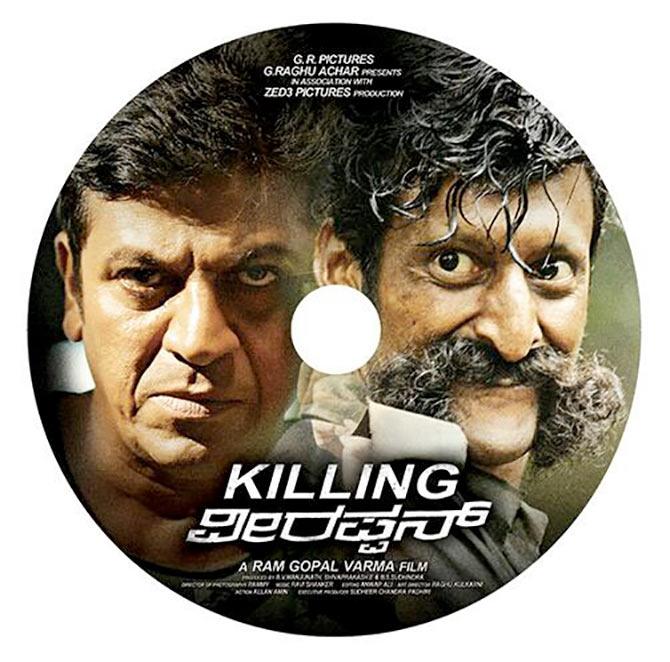 Director Ram Gopal Varma is getting ready for the audio release of his upcoming bi-lingual film Killing Veerappan next month.

He posted a picture, above, and wrote: 'Killing Veerappan music launch on November 2nd in Banglore ..Music by Ravi Shankar, Munnakasi and Rajashekar. Both Shiv Raj Kumar and Puneeth Raj Kumar sang one song each for "Killing Veerappan".

'"Spot" song sung by Puneeth will be released by ShivRaj and "Hayya" song sung by Shivraj will b released by Puneeth. 3rd song "Vadhayo" will be released by Yash ...All 3 videos will be shown to the media and released on YouTube,' he added.

The film, which is based on the life of the famous sandalwood smuggler Veerappan, stars Shivaraj Kumar, Sandeep Bharadwaj, Yagna Shetty, Sanchari Vijay, and Parul Yadav. It will release on November 6.