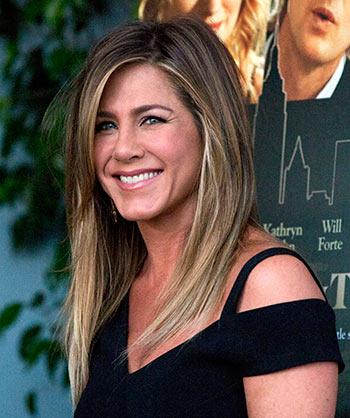 Here's what Hollywood has been up to.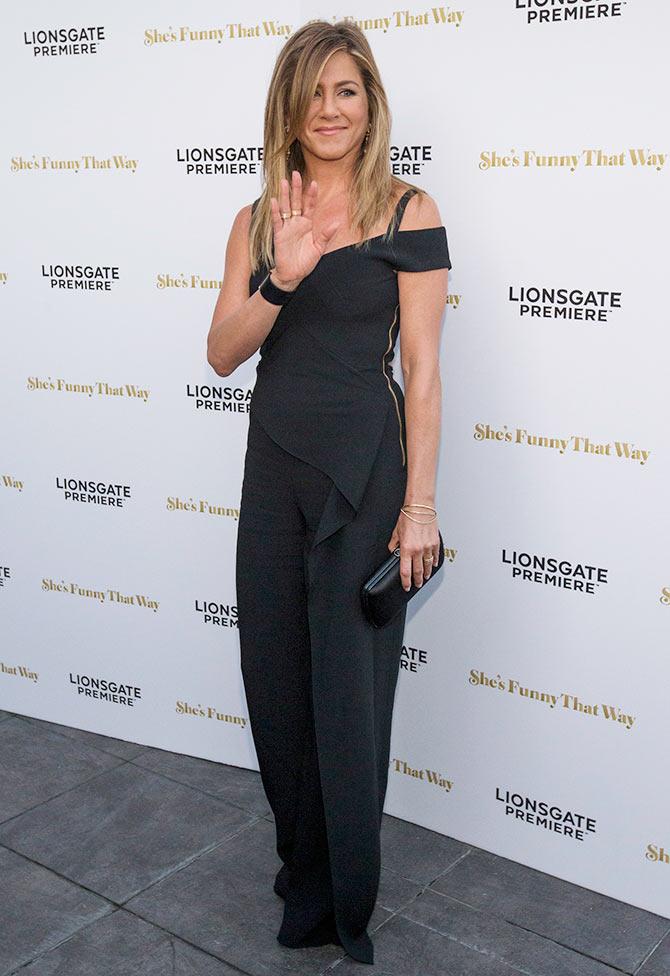 Photograph: Mario Anzuoni/Reuters
After ringing secret wedding bells with Justin Theroux, Jennifer Aniston made her first red carpet appearance on August 19.
The 46-year-old actress looked chic in an all-black ensemble paired with her wedding band as she attended the Los Angeles premiere of her upcoming flick She's Funny That Way, reported E! Online.

Read all about her super secret wedding here.
Talking about her marriage, the Cake star said it feels quite natural to her and joked that the glow on her face was because of sweat, and not because of her honeymoon in Bora Bora.
Don't miss her wedding ring in the inset picture!
***

Will Madame Tussauds redesign Nicki Minaj's wax figure?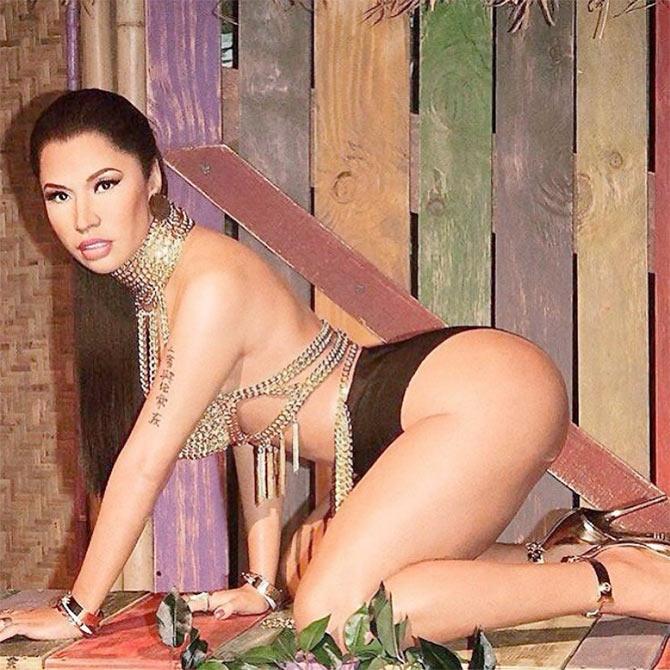 Photograph: Nicki Minaj/Instagram
Nicki Minaj's wax figure seems to have attracted the evil intentions of her fans following which Madame Tussauds has decided to think of re-designing the rapper's statue.
According to sources, the 32-year-old rapper's wax statue has attracted a large number of tourists, who were seen clicking explicit pictures with the figure, News.au.com reported.
Sources further said that one particularly disturbing image, which shows a fan imitating intercourse with the figure, has caused the wax museum to issue an apology.
In a statement, the museum said they are aware of the inappropriate behavior of one visitor and added that they would apologise for any offense this has caused.
The museum further said that it will not be Minaj's figure that will be altered but just the ability of people to get near it and do things to it will get altered.
Meanwhile, the rapper has said that she loves her wax figure in Instagram posts.