'It is very difficult for anybody to say no to the fame and fancies that come along.'
'But I was courageous and had the strength to say no.'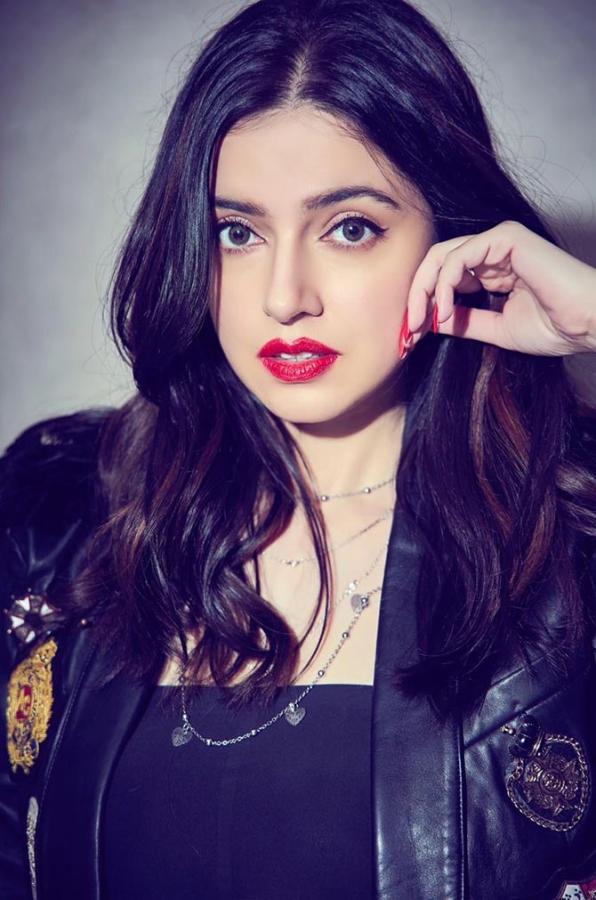 After 2004's Ab Tumhare Hawale Watan Saathiyo, Divya Khosla married T-Series owner Bhushan Kumar and went on to try her hand at many more creative aspects of film-making.
Now as Divya Khosla Kumar, she makes an acting comeback in Satyamev Jayate 2 alongside John Abraham. The film was supposed to go on floors in April, but was pushed ahead due to the national lockdown.
"Everywhere I go, the audience loves me... My fan base is young and I have been able to connect with them," Divya tells Patcy N/Rediff.com.
What is keeping you busy?
There's not much to do. I play board games with my family like Scrabble, Connect Four and Ludo.
We play cricket on the terrace in the evening.
Sometimes I lose count of the days and have to think hard whether it is Sunday or another day.
I make sure to do exercises, otherwise it's a very sedentary lifestyle.
My exercise routine is intact. I don't need the gym for exercising, I can do it on my own. I do crunches and sit-ups.
I spend time with family, talk a lot on the phone -- I think that has increased!
It's really difficult for people who have caught the virus because they cannot meet their friends and family.
At least, we are at home with family. We should count our blessings.
I pray for this to get over as soon as possible.
It must be difficult to keep your son Ruhaan busy?
Yeah, he loves going to school.
Thankfully, his school has started virtually, so he's busy with that.
He isn't throwing tantrums or cribbing.
He's happy at home.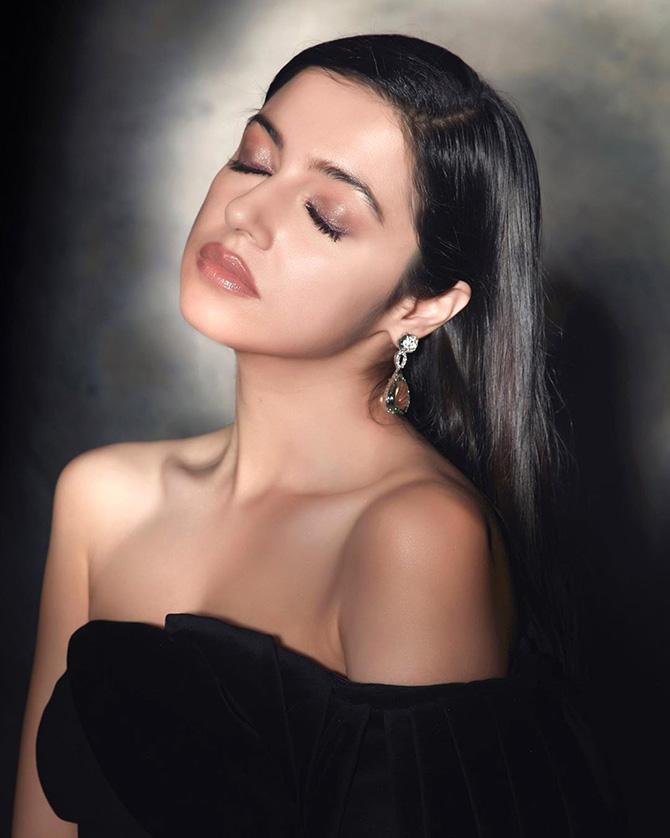 What were you working on before the lockdown?
We were about to start shooting Satyamev Jayate 2 in April.
Work is suffering for everyone and we can't do much.
All we can do is contribute to our nation by being responsible citizens and stay at home.
Tell us about Satyamev Jayate 2.
Milap (Zaveri), my director, has written a very good role for me. I am opposite John (Abraham).
I play a strong Indian woman.
The movie talks about corruption and the issues that we deal with on a day-to-day basis.
Satyamev Jayte was a huge blockbuster and people are looking forward to seeing John on screen again with the brand.
Milap was telling me the Yaad Piya Ki Aane Lagi music video that I featured in has become huge and people are looking forward to seeing me on screen.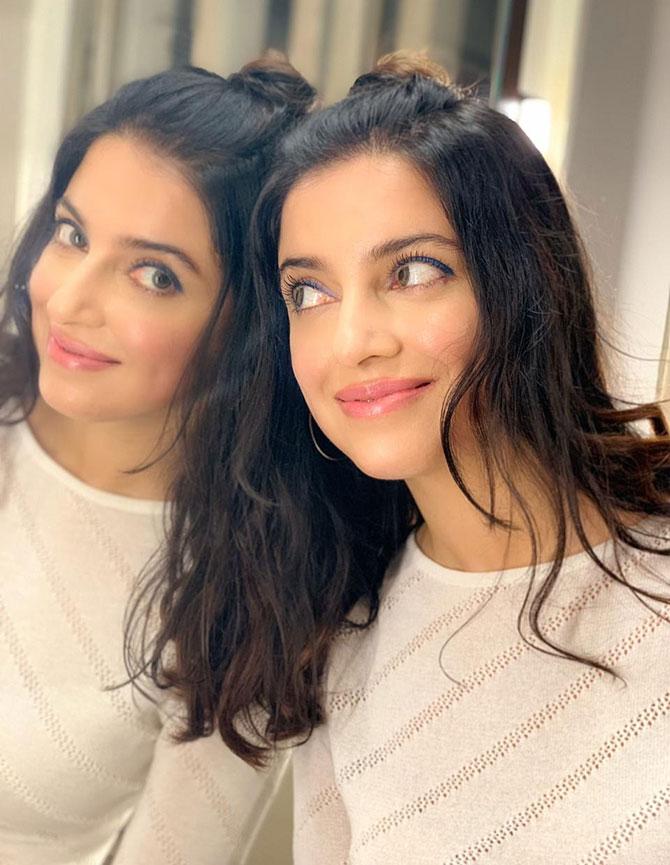 What are you missing most?
I really miss my work.
I miss going out, but not as much as work -- because we can go out on our balcony or terrace, so it is not like we are missing the sky.
What will you catch up on after the lockdown?
I think my life is going to revolve around my work, there is nothing else I want to catch up on.
I would not like to take a summer break or holiday for a very long time, at least three, four months.
I think nobody wants any more vacations this year, we've had too much of a break.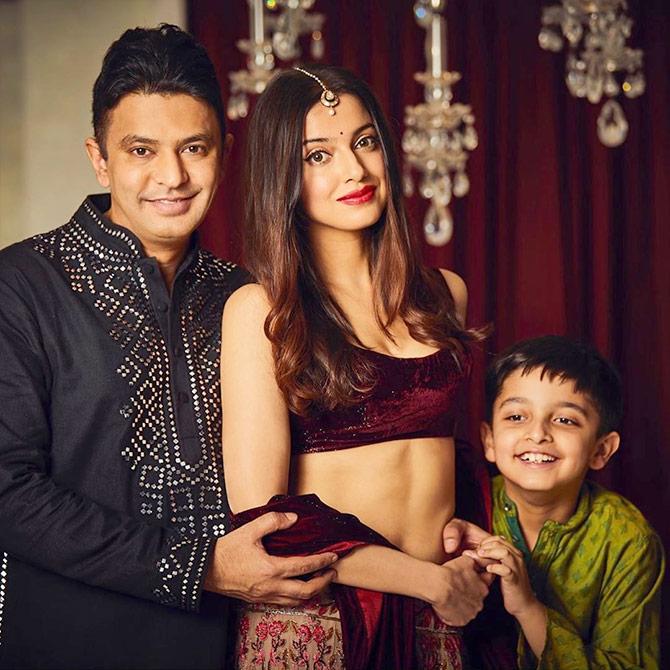 How difficult it is to be a wife of such a busy husband?
Actually, it is not difficult now.
It was more difficult when I got married.
I was quite shocked because he was busy all the time, and that took me a little time to understand.
I think I am quite understanding anyway.
I like to work; it's very important for women to work and follow their passion.
You took a sabbatical from work when you got married. Was that difficult?
No, I never did.
Frankly, I have always been working behind the scenes. People don't see you on screen, so they think you are on a sabbatical.
After I got married, I was working immediately. And learning.
I learnt cinematography and editing and then I started directing music videos.
After that, I directed films like Yaariyaan and Sanam Re...
I acted in a short film, Bulbul and Yaad Piya Ki Aane Lagi, so I have been working continuously.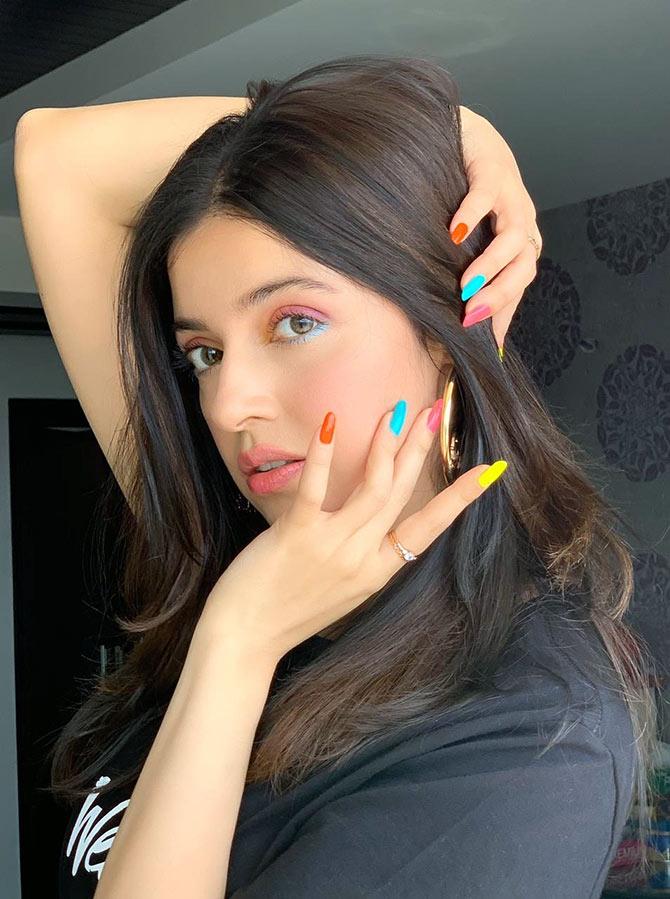 You started out as an actress and moved on to other things. Did you return to acting because you missed it?
No. When I shifted to Mumbai from Delhi, I never really shifted to the city thinking I wanted to become an actor or director.
I just followed the flow of my life and did whatever was best for me at that moment.
Frankly, I never missed anything.
After I did my first movie, I wanted to learn the technicalities of film-making.
I think it was a very courageous decision because when you are in this field and in front of the camera, it is very difficult for anybody to say no to the fame and the fancies that come along. But I was courageous and had the strength to say no.
I came from a place where I knew nothing about this line.
I wasn't comfortable on the set because when you don't know, you don't feel so confident.
So I felt the need to learn, then everything would make sense.
I have always enjoyed being on set.
I was really excited and passionate as a director.
I put in hard work and aggression and my heart and soul into it and I really enjoyed it because creatively, it is very satisfying.
I felt that the audience connected with me like even as a director.
Everywhere I go, the audience loves me, especially this 20- 21 age group.
My fan base is young and I have been able to connect with them.